Minions and Despicable Me Knitting Patterns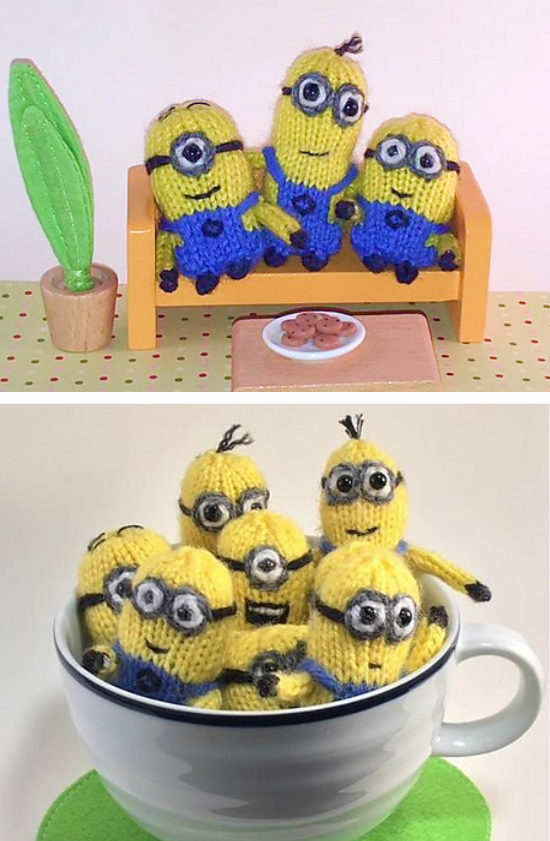 Tiny Tiny Minions Friends
Four different shapes of minion toys. 2″ to 2 3/4″ inches tall. Designed by Teresa de Roulet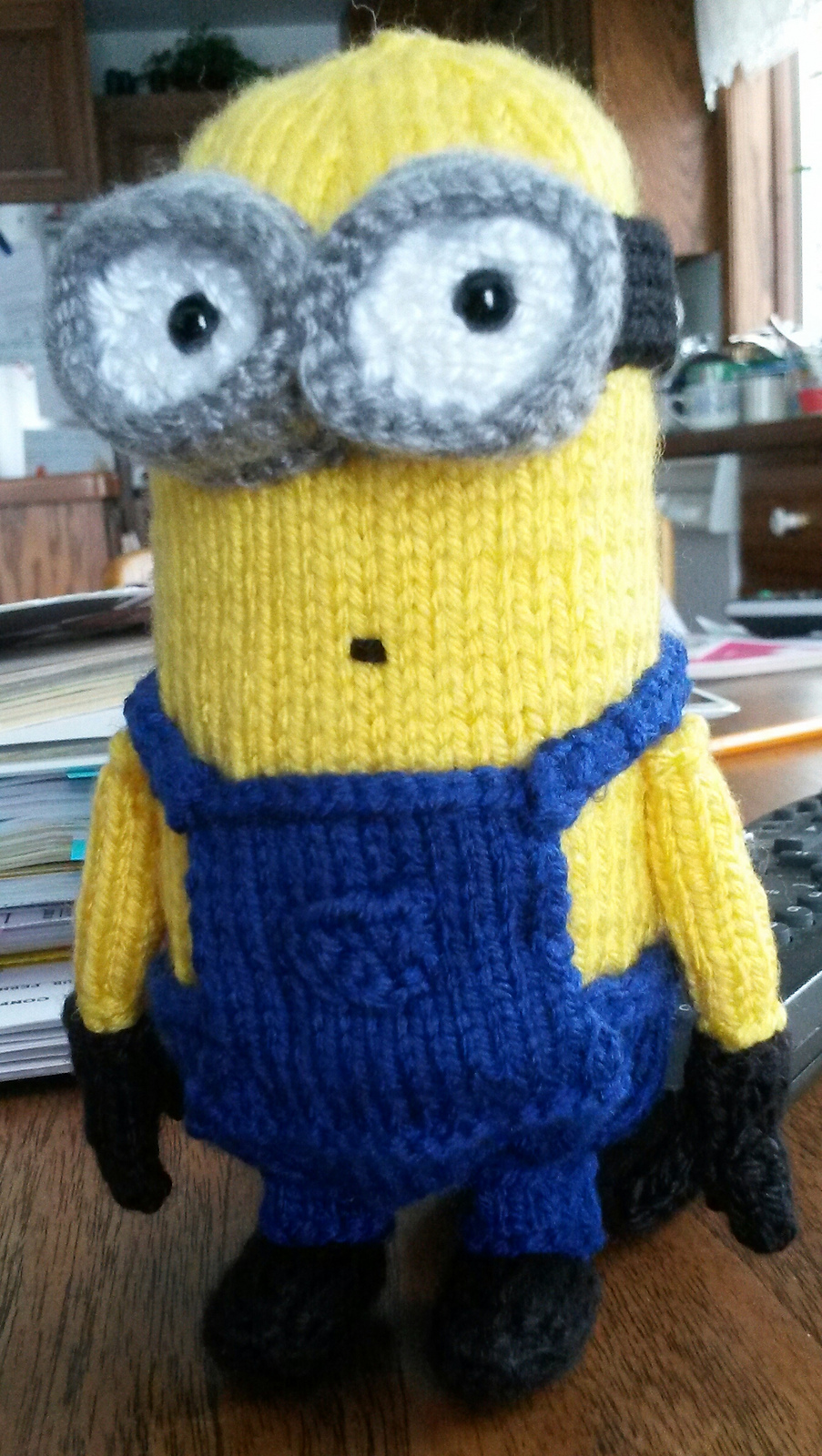 Minion 6 inch Toy
This small Minion softie was designed by Alexandria Batista for fingering yarn.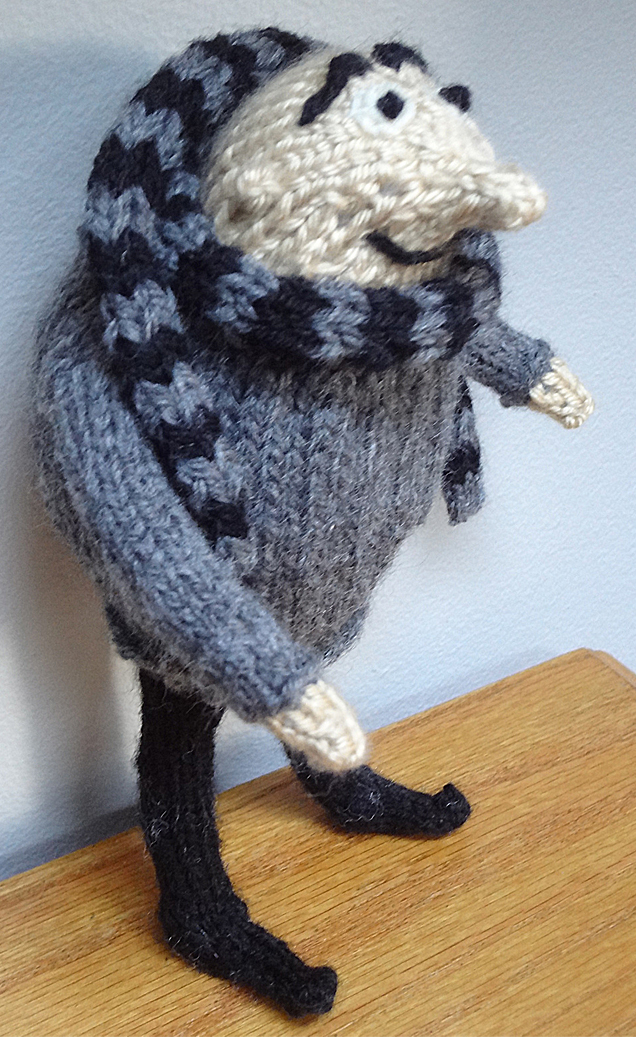 Gru Toy
Despicable Me's lovable villain is approx. 8″ tall. Designed by Sarah Chandler. Pictured project by SpinningLara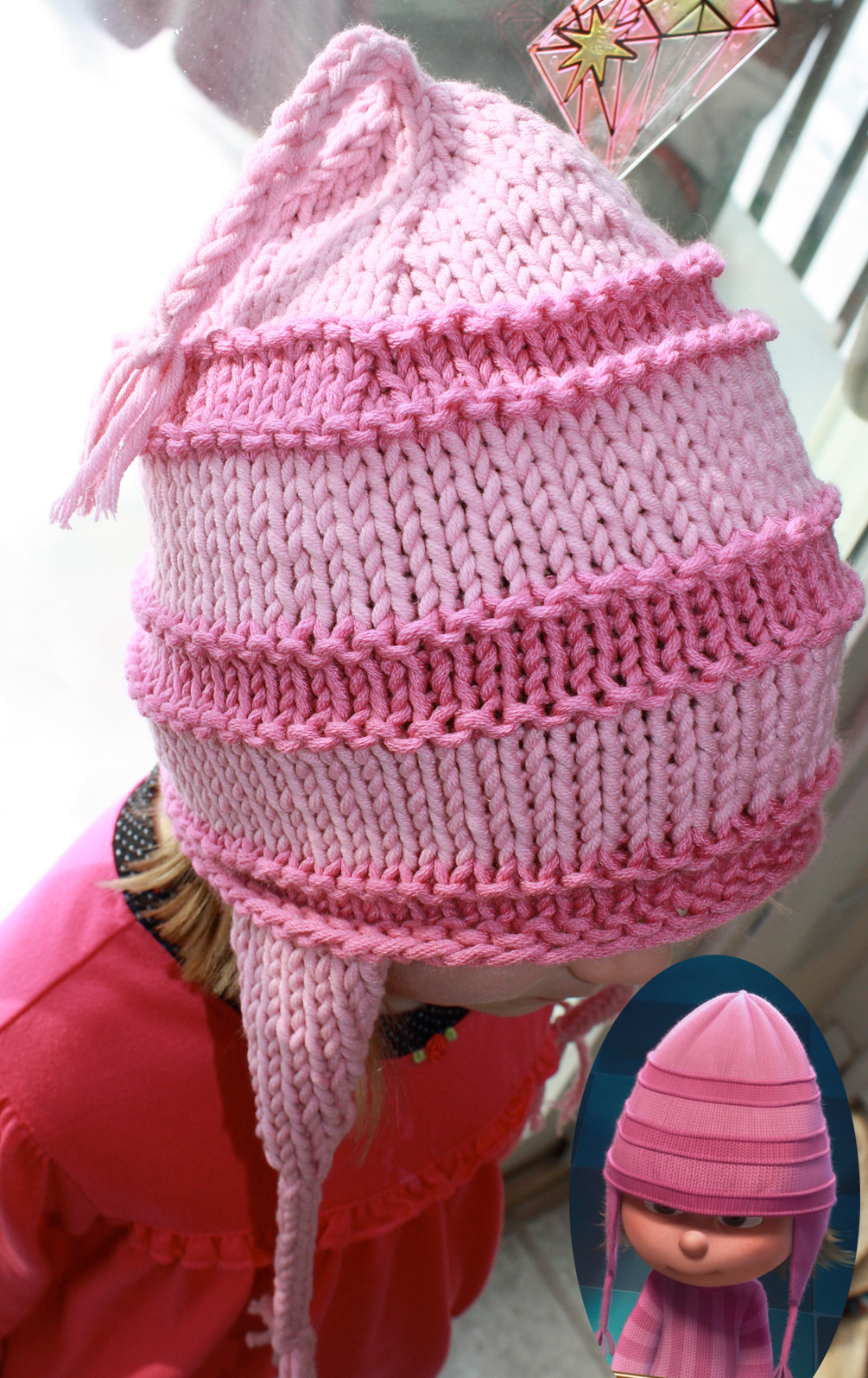 Despicable Me Edith Hat
Designed by Christie Allen
Fluffy the Unicorn
Inspired by Agnes' toy unicorn. It's so fluffy! Designed by Inga Breuer. Pictured project by alisonj
Minion Socks
Sandrine Rousseau designed these socks with instructions for sizes baby to adult.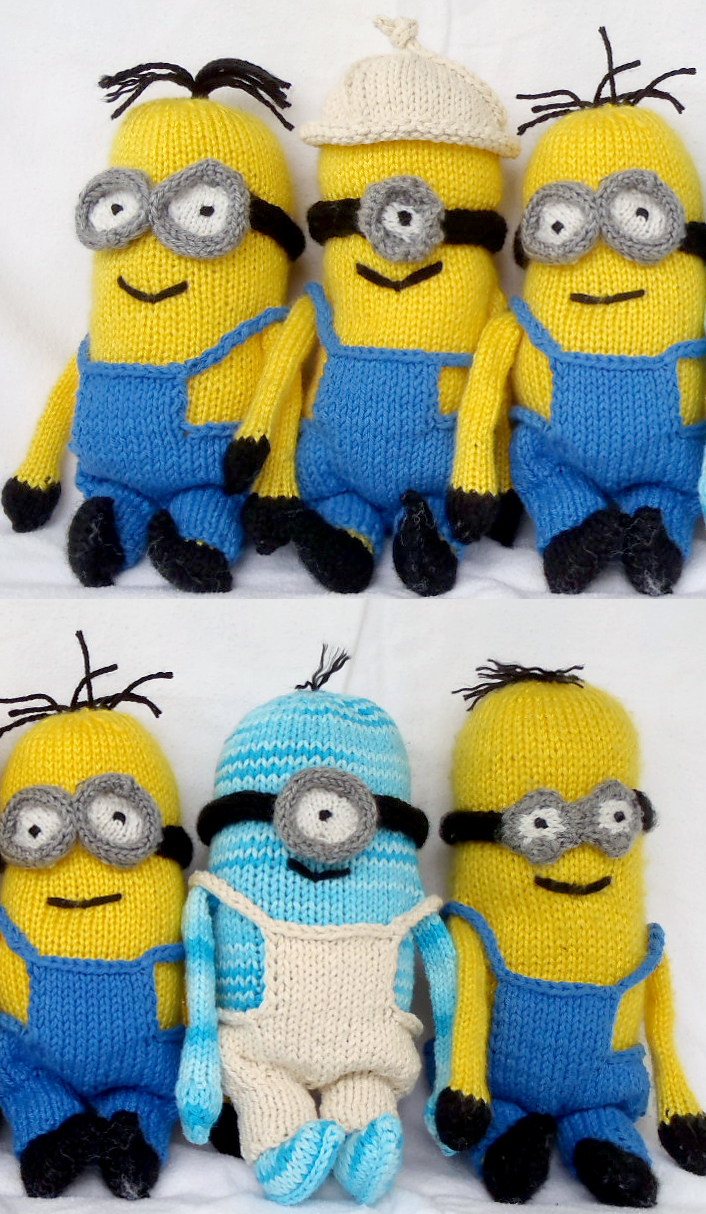 Minion Softies 9 inch
Stana D. Sortor designed these 9″ (22 cm) minion toys.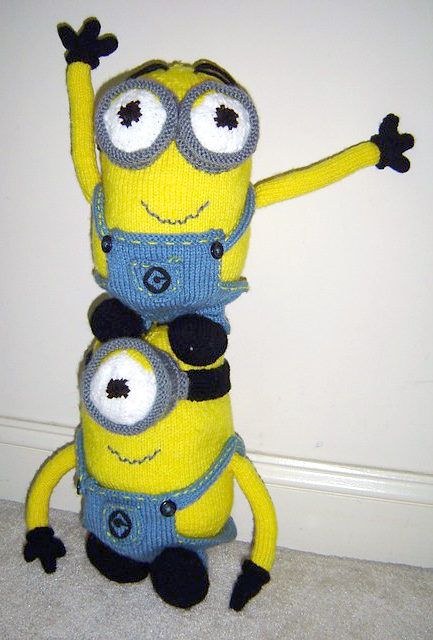 Minion Softies
These softies designed by Crafty CC are 12″ tall. The body, limbs, eye(s), and overalls of the minion are all separately worked, then sewn together.
[widget id="black-studio-tinymce-17″]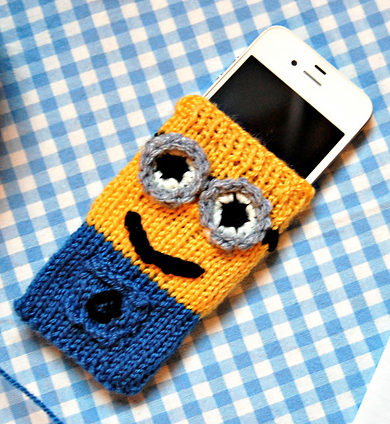 Minion Cell Phone Cover
Designed by Jenny Riley, the main phone cover piece is knitted in the round which makes a seamless and safe phone cozy. The eyes and mouth are crocheted, but you can knit circles for the eyes instead, or cut them out of felt, and a knitted i-cord would work just as well for the mouth.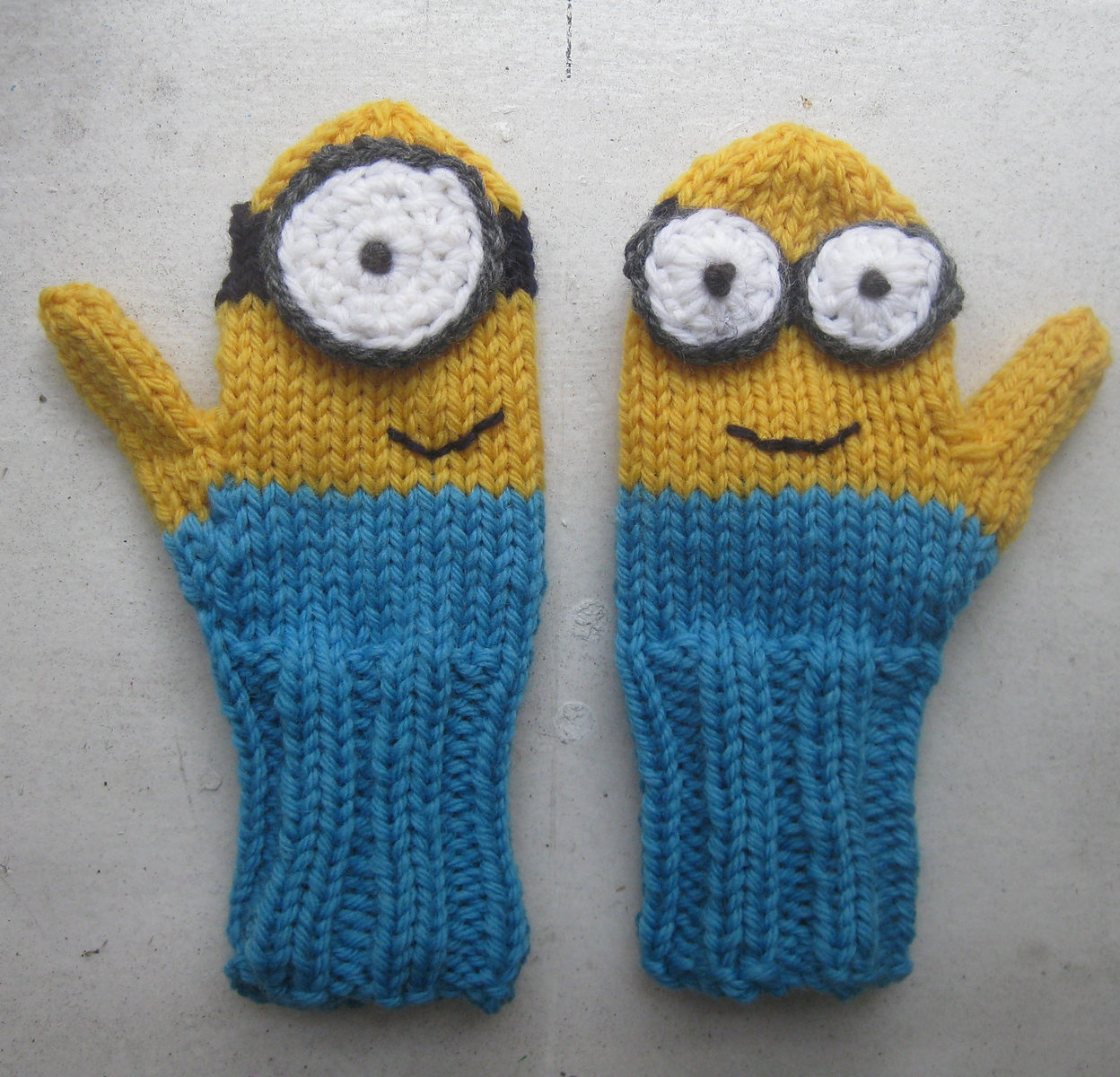 Minion Mittens
Amanda Drover-Hartwick designed these mittens for  sizes 2-3 year old, 4-6 year old, 7-9 year old, 10-13 year old. Eyes are knit circles. Pictured project by el399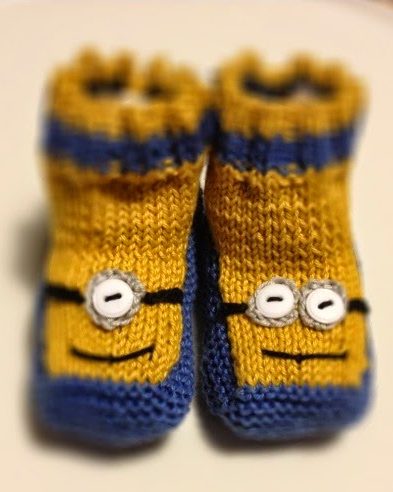 Minion Booties
This design by Magik Pôpô is in French but if you scroll down the page you will see an English translation. For ages 6-12 months. Knit in sport weight yarn.
See more Baby Booties Knitting Patterns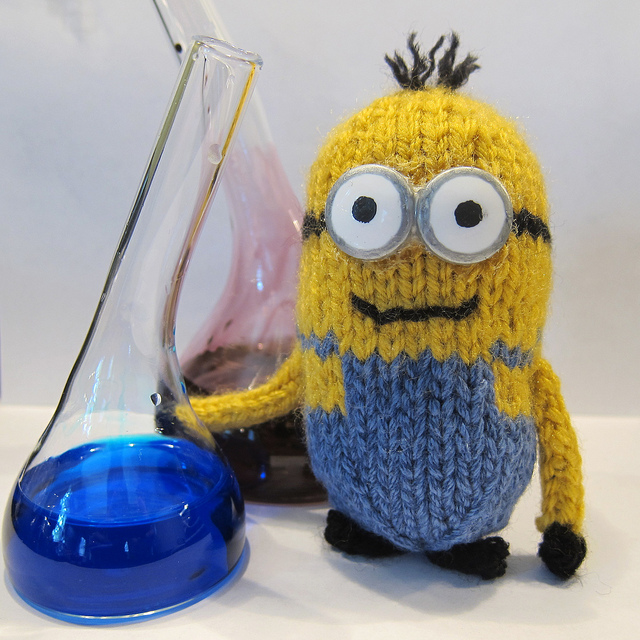 Your Own Personal Minion
This tiny minion by Kat Lewinski is only 4 inches tall. His eyes are painted buttons.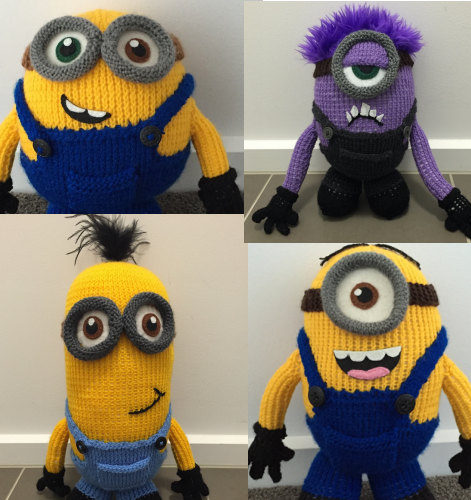 4 Minions Toys
These patterns for Bob, Stuart, Kevin, and the Crazy Purple Minion can be bought as a set or individually. The patterns are flat knit on two needles. The finished toys are approximately 24cm-45cm tall.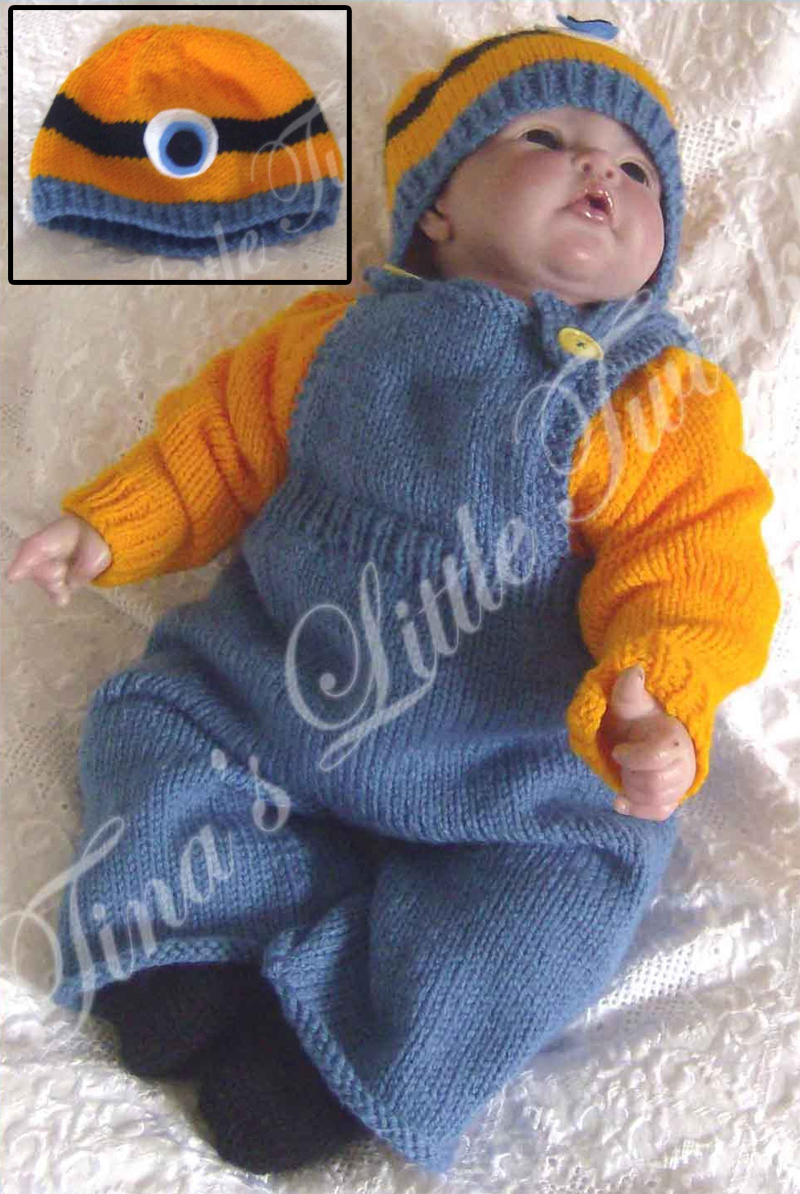 Minion Baby Set
This Minion-inspired baby set includes dungarees / overalls, a raglan sweater, boots and beanie hat. The set will fit babies up to 6 months or 20-24″ reborn dolls. Instructions are included make the eye with circles of felt.
Minion Golf Club Covers
The main body is knit and the eyes are crochet or cut out of felt. The designer is also willing to knit a set for you.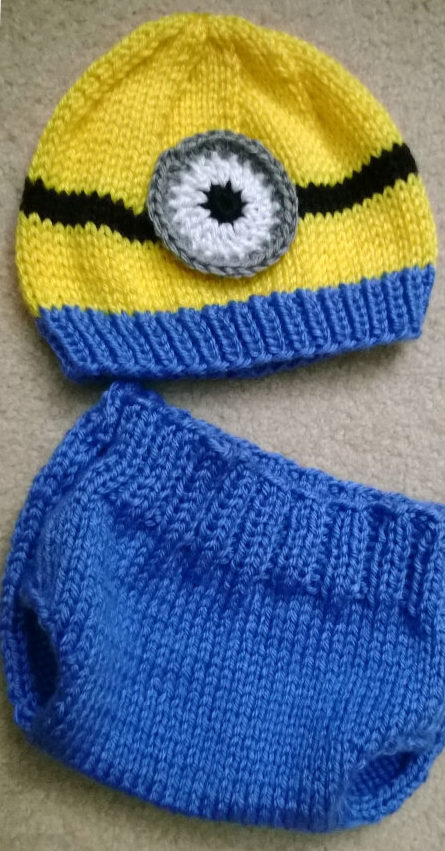 Minion Baby Hat and Diaper Cover Set
For the hat, infant and toddler sizes are available. Sizes available for the diaper cover are 3, 6, 9 and 12 months. Options also available for you to make a one-eyed or two-eyed minion.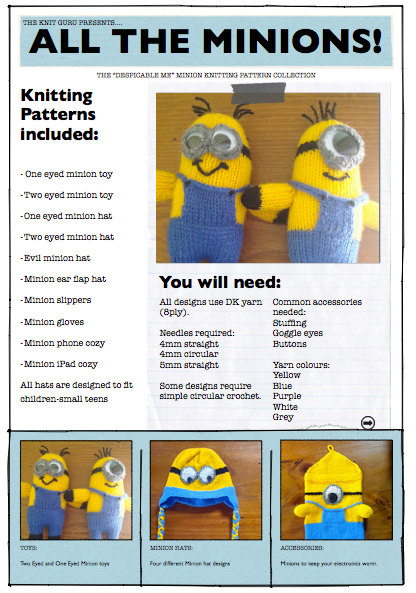 10 Minion Knitting Patterns
Patterns include Hats, Accessories, Slippers, Gloves, Toys and Cozies.
Get the knitting 10 pattern set at Etsy for $10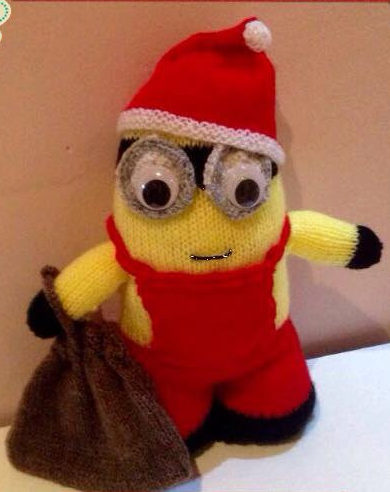 Minion Santa
This knitting pattern for a Minion dressed as Father Christmas is knit flat on straight needles.Size 30 cms in height. (12 inches).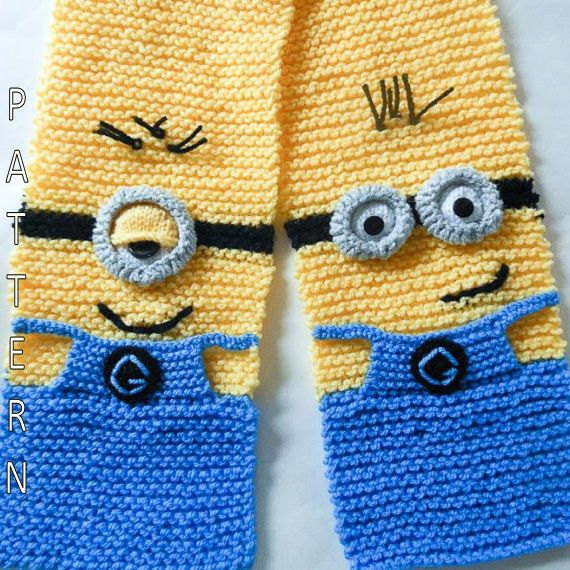 Minion Scarf
This all knit pattern comes with instructions for One Eyed Minion and Two Eyed Minion features, you can make both minions on the scarf Two Eyed, One Eyed or mix it up and have one of each. Pattern is for Child size but can easily be converted to any length. Lots of pictures to help you along the way.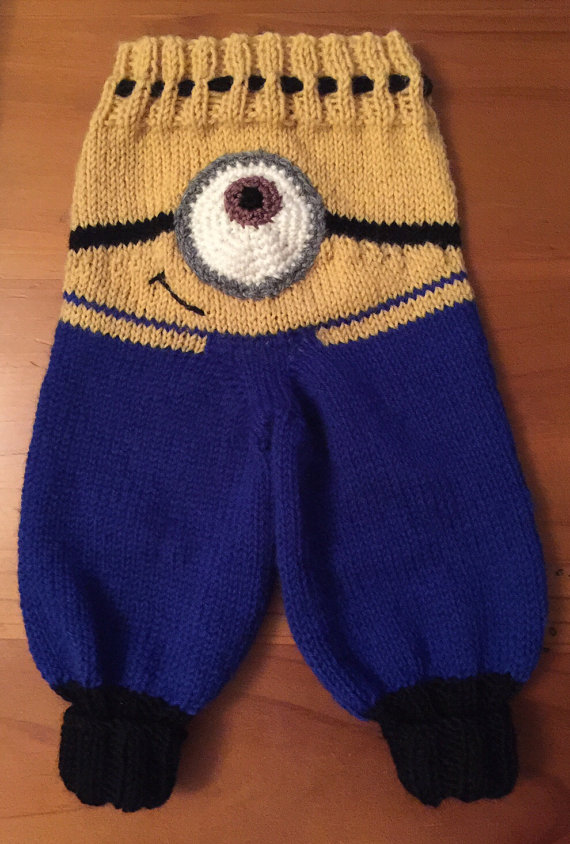 Minion Baby and Toddler Leggings
2 sizes (9-18months and 1.5-2.5 yrs) it has 2 types of bottoms on the legs (basque as shown in the pictures or bell bottoms). Instructions for 1 or 2 eyed minions (eye instructions are crochet but some of the free patterns on these page have instructions for knit eyes).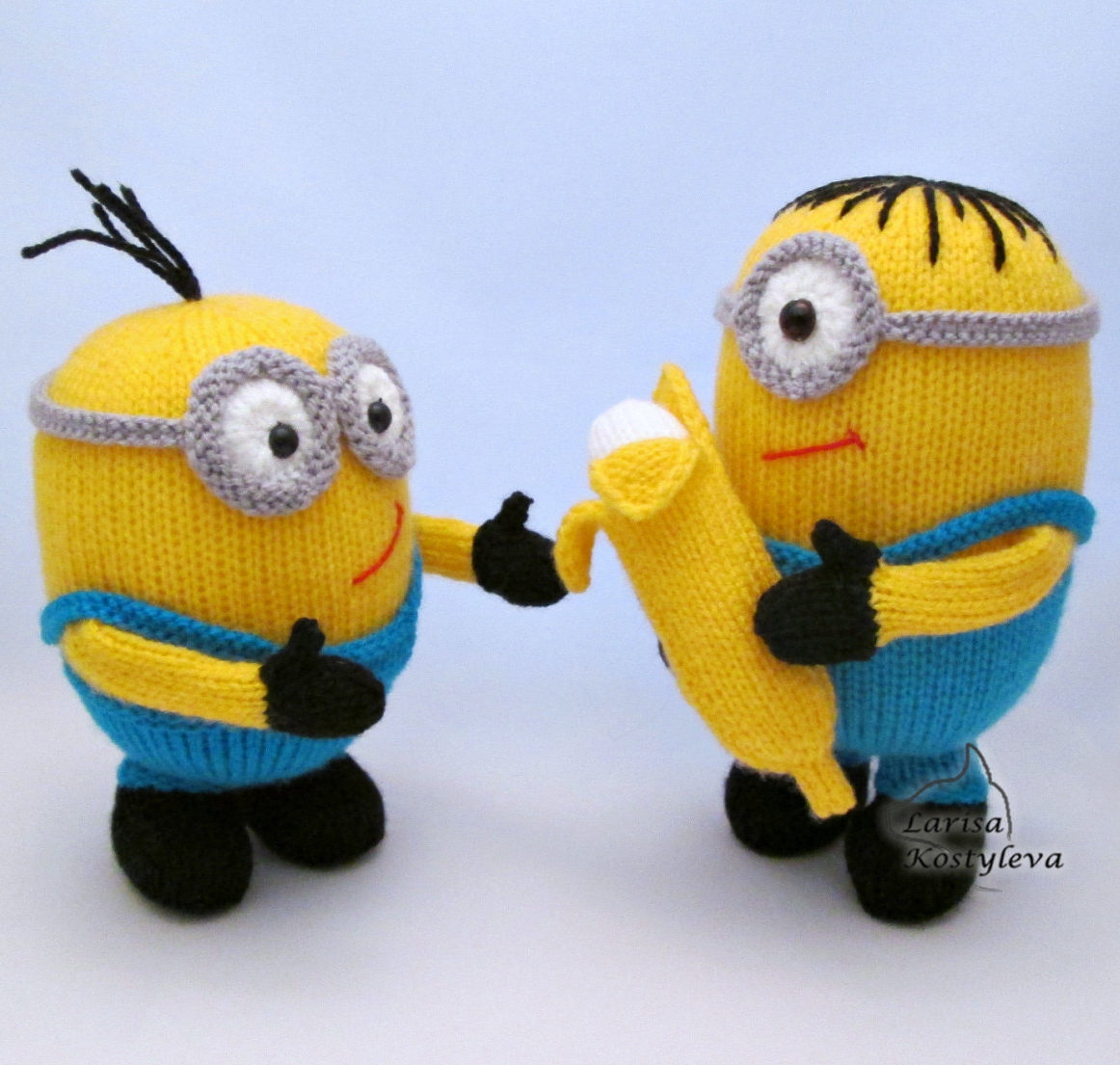 One- or Two-Eyed Minion with Banana
These patterns are sold separately. The One-Eyed Stu toy is 19 cm (7.5 inches) tall, banana is 11 cm (4.3 inches) long. The Two-Eyed Bo toy is 15 cm (5.9 inches) tall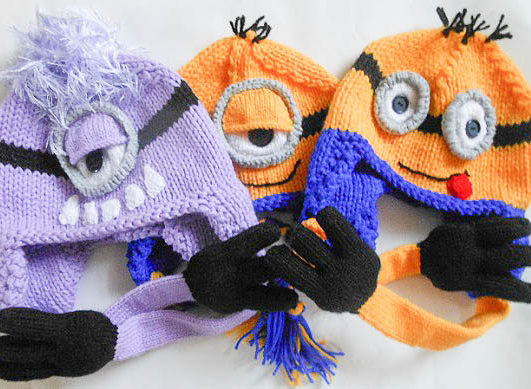 Minion Earflap Hats
This pattern comes with instructions for a variety of eyes and mouths as well as adorably cute hands or braided ties to tie the hats.
Pattern is for 2 sizes: 3-8 years, 8-Adult