Lovey Security Blanket Knitting Patterns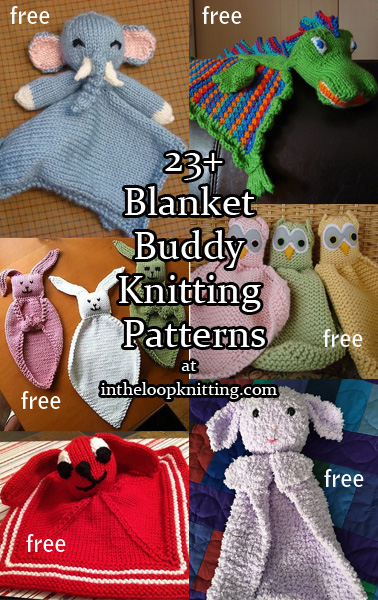 There are almost as many names for these cute cuddly blanket toys as there are patterns! Whether you call them buddy blanket, lovey, lovie, comfort blanket, blanket toy, blankie, security blanket, woobie, cuddle or something else, these are perfect shower gifts and new baby toys. Sized just right for a quick project and tiny hands!
To get the patterns, scroll down to the individual pattern you want and click on the link.
For more baby blanket patterns, see