<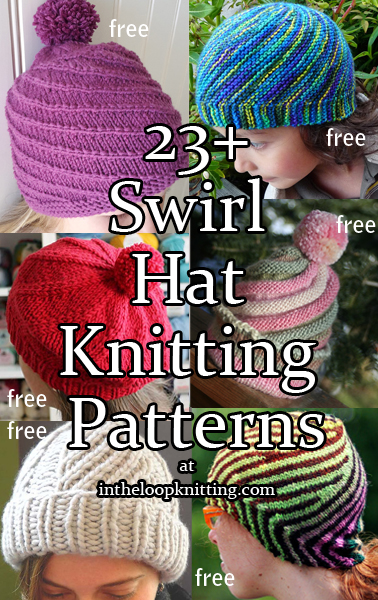 These hats feature swirling or spiral stitch patterns.
To get the knitting patterns, scroll down the page to the individual pattern you want and click on the link to that pattern.
These patterns are not my designs but links to other designers who have generously shared their patterns. If you have questions about how to knit a specific pattern, please contact the designer directly.
All links on this site are for informational purposes, but please note that some links are to affiliate sellers that pay me a small commission on purchases.
Free Patterns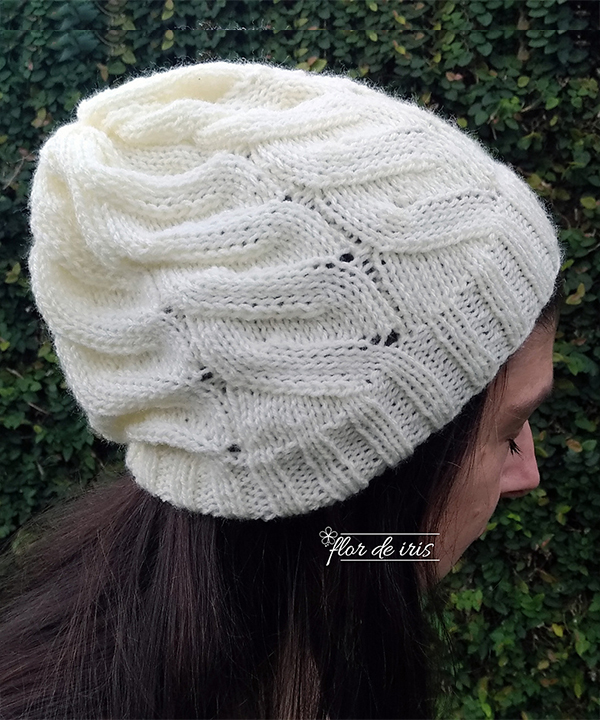 Esquel Hat
This hat features columns of lace swirls. Designed by Iris Alessi. Available in English and Portuguese. Worsted weight yarn.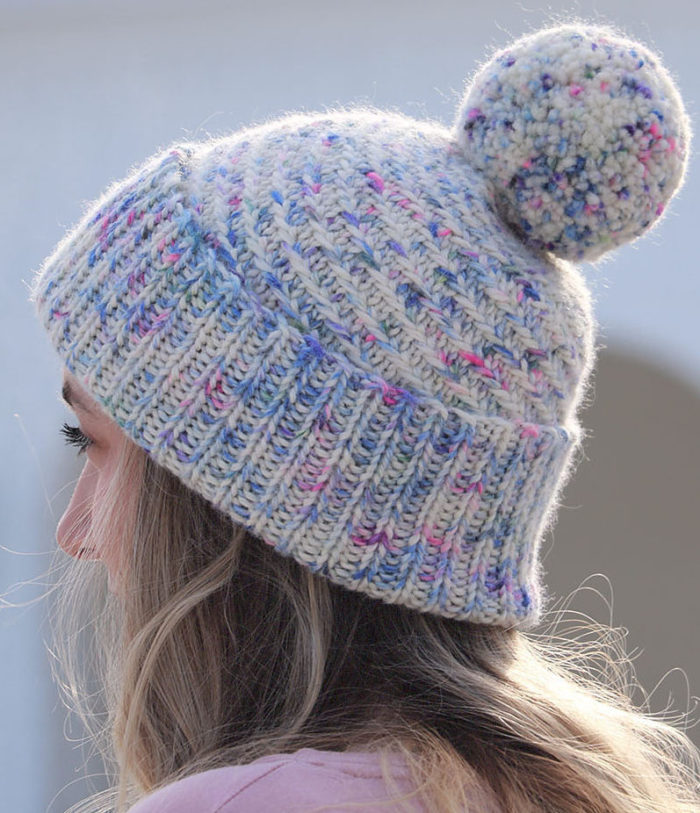 Swirled Sprinkles Hat
This beanie features a ribbed fold up brim, a delicate spiral stitch pattern in the crown, and a pompom. Designed by Kaitlin Blasing for bulky yarn on smaller needles.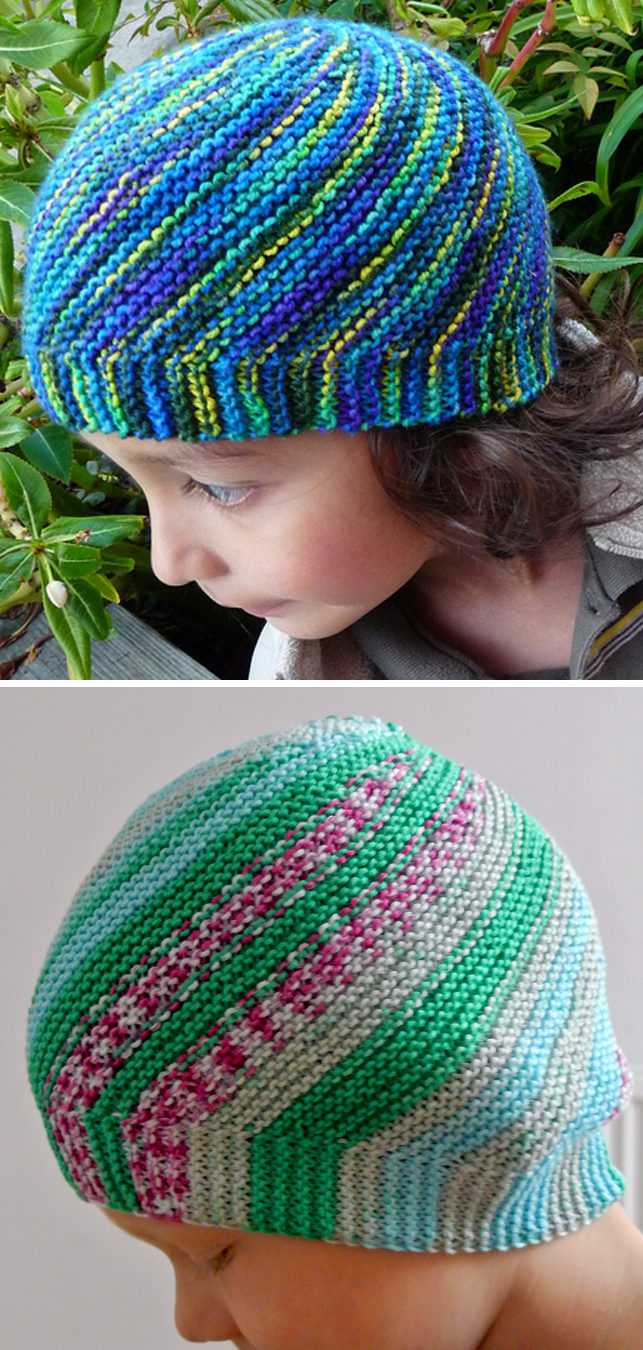 Vertigo Hat
This hat is worked flat with short rows that create swirls of multi-colored or self-striping yarn. Designed by Kerstin Michler. Pictured project by sockpr0n and Tilde. Available in English, Dutch, German, and Portuguese.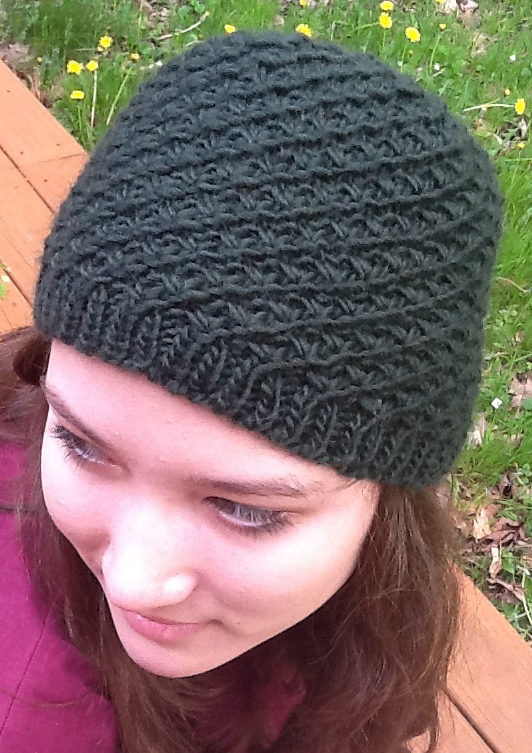 Godric's Hollow Hat
Star stitch (or daisy stitch) forms a swirling design inspired by the hat Hermione Granger wears in Harry Potter and the Deathly Hallows Part 1 during the Godric's Hollow scene. Designed by Rebecca Beam. Pictured project by JustineLark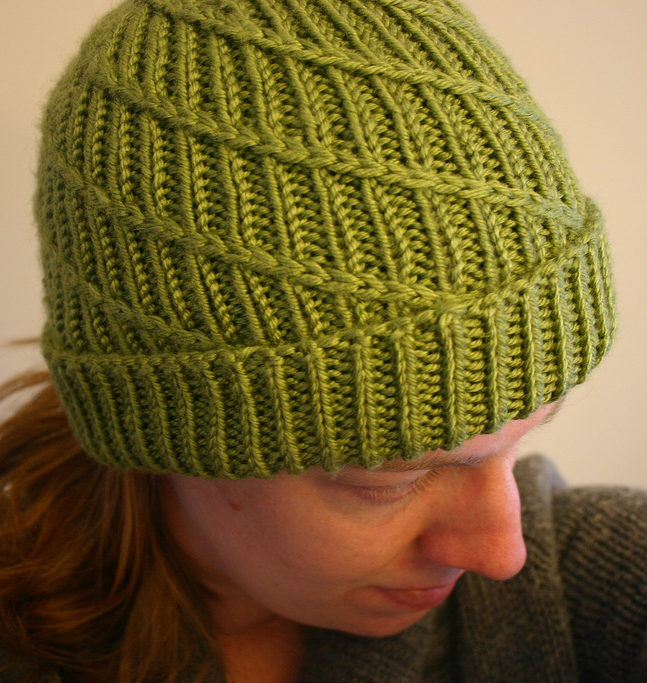 Spiral Ribbed Hat
Designed by Mollie Hartford-Chamberland because "normal ribbed hats are boring." Includes video tutorials.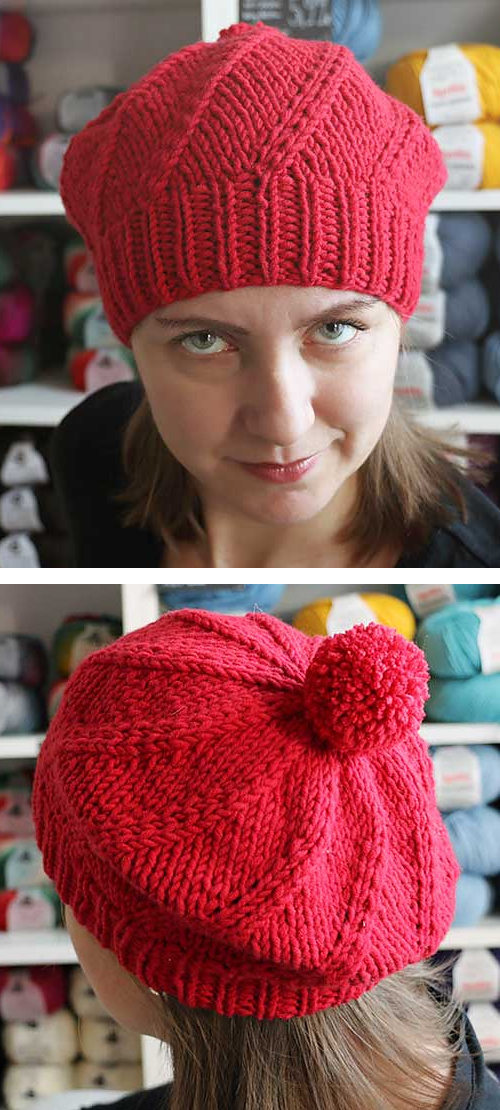 Picholine Hat
Slouchy beret or tam with 2 row repeat stitch that creates a swirl. Sizes Child, Adult Small, Adult Large. Rated very easy by Ravelrers. Designed by Jocelyn Tunney. Pictured project by Prskavka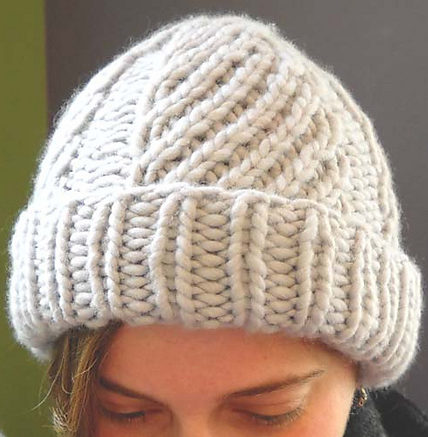 Laura's Spirals Hat
Sections of a 4-round repeat diagonal stitch alternate with purled sections. Quick knit win super bulky yarn. Designed by Beth2 for Keira Kiyoko Designs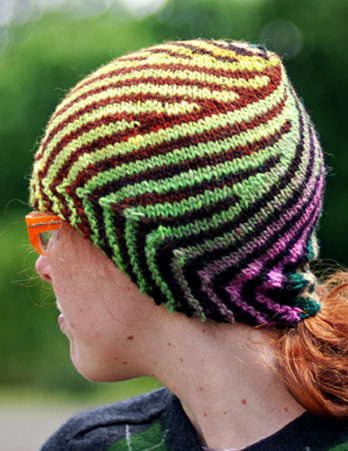 Vortex Hat
This striking design is created with short rows and comes in a version with a point and without. Two sizes. Designed by Lee Meredith
See a step by step explanation of the Wrap and Turn Short Row Technique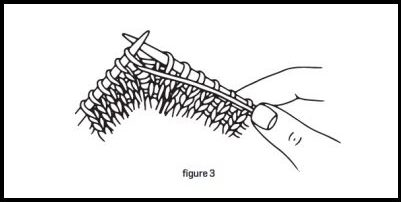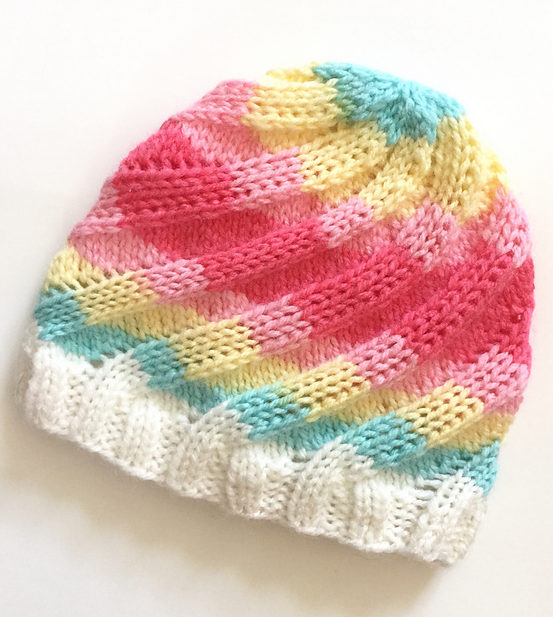 Ice Cream Swirl Hat
Ribbed beanie knit in the round in sizes from preemie baby to adult. Designed by Mandie Harrington. Available in multiple languages. Pictured project by mostlymunchies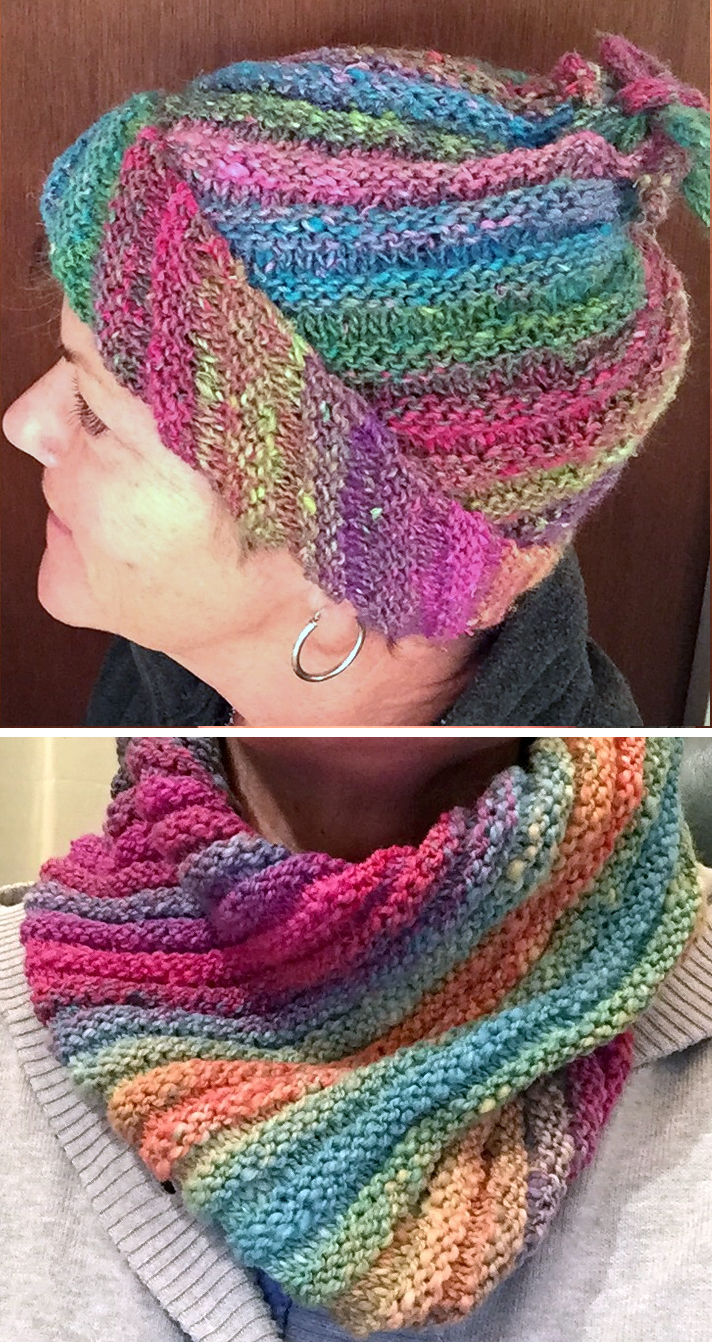 Emergency Hat
This is a hat with a double life! It can be worn as a cowl or a hat. Just gather the drawstrings to turn it into a warm hat. Knit sideways in a reverse stocking stitch rib that spirals around the hat. You can make the drawstrings with i-cords or crochet chains. Designed by Frankie Brown. Pictured projects by sueselala and mowue

Lollipop Hat
The candy colored swirls in this beanie are created with diagonal knitting and short row shaping. Designed by Brittany Tyler.

His and Her Spiral Hats
Designed by Jen at Purlbee, these hats feature a spiral rib pattern. Pictured project by niktix .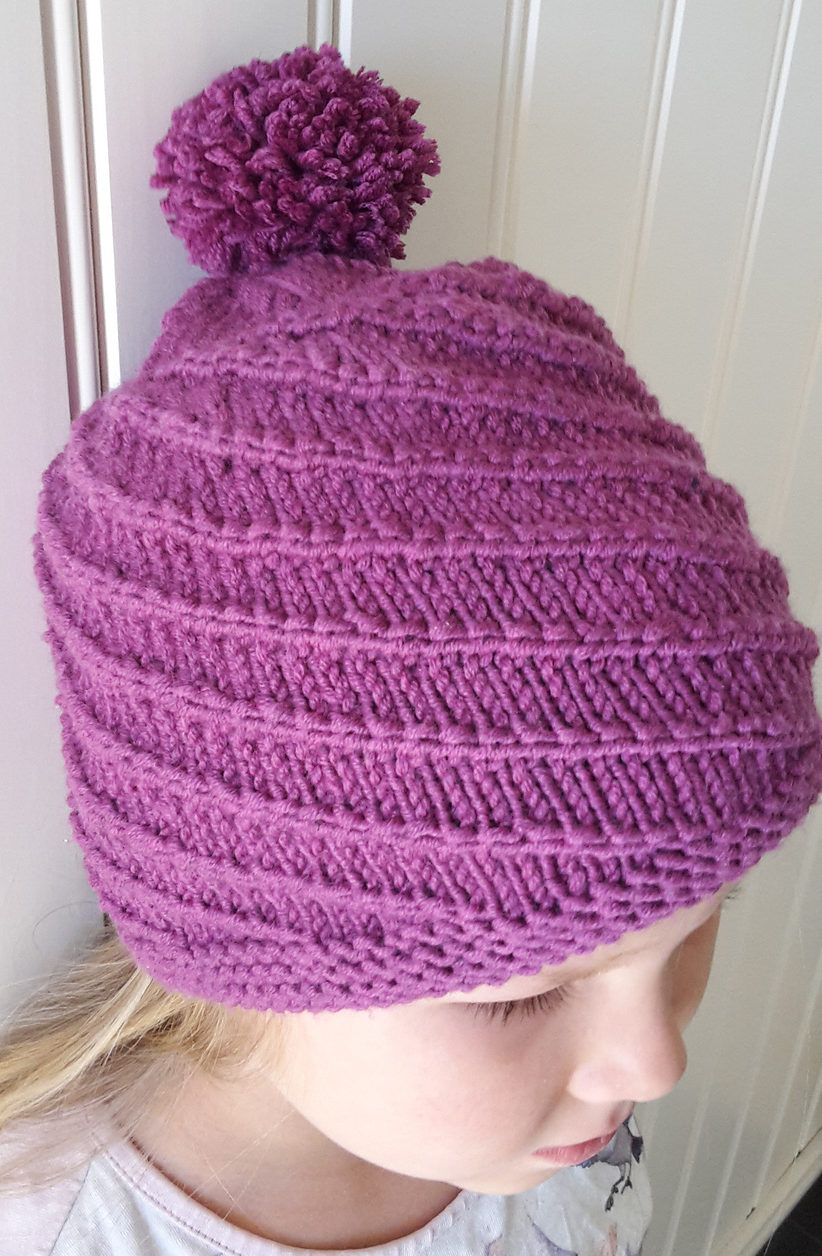 Swirl and Twirl Hat
Easy hat with a spiral stitch pattern. Size: 1/2 – 3/4 – 5/6 – 7/9 – 10/12 years. Designed by Garnstudio DROPS Design. Available in multiple languages. Pictured project by tiinav

Swirled Ski Hat
Designed by Caps for Kids, this cap comes in 2 sizes. Knit flat from side to side, increases on one side and decreases on the other turn vertical stripes into swirls when the cap is seamed. Great for multi-color yarn! Pictured project by Scsteinberg.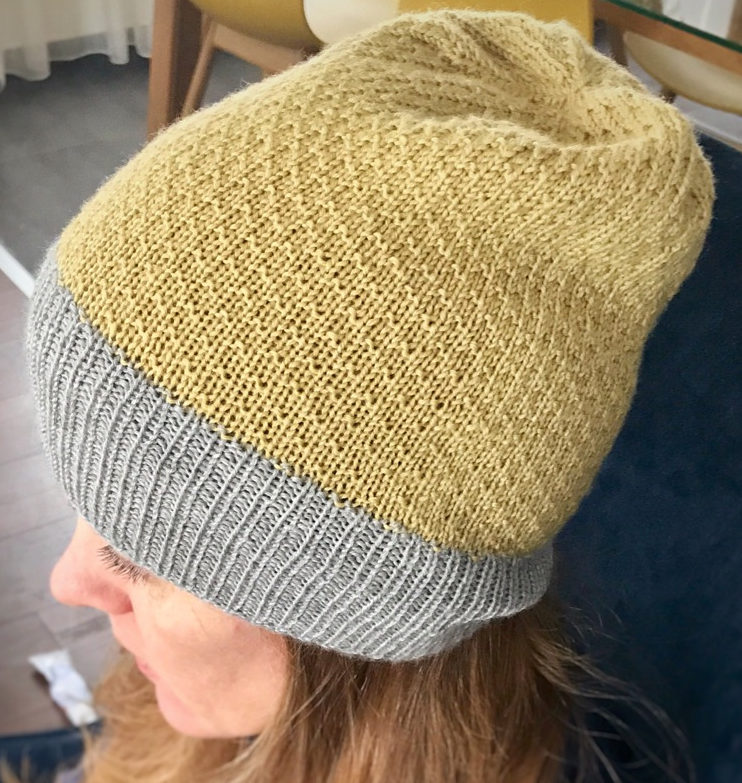 Audrey Hat
Easy hat with a simple subtle texture. Designed by Zsuzsanna Orthodoxou.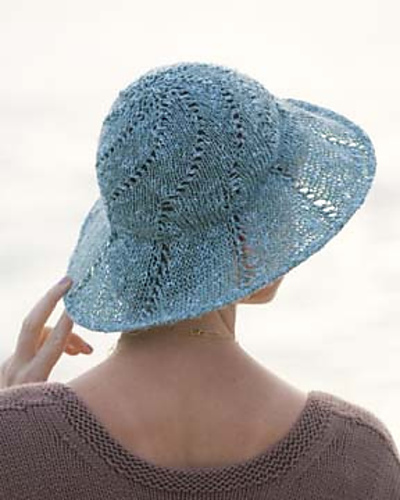 Wind-and-Sea Hat
Designed by Kristi Porter, from Knitting in the Sun 32 Projects for Warm Weather
; photography by Stephen Simson, this summery lightweight sun hat has a wide brim adorned with spiraling eyelets.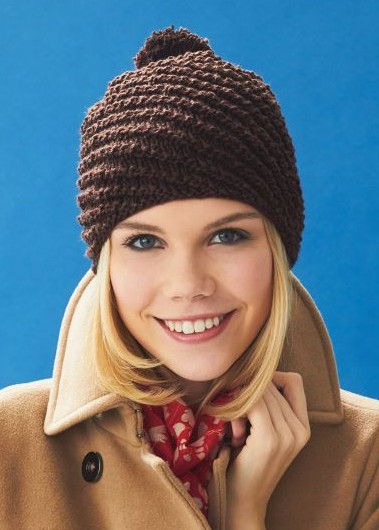 Diagonal Stitch Pom Pom Hat
Caron designed this hat that features a diagonal pattern that's great for beginners.
Make or Buy Pompoms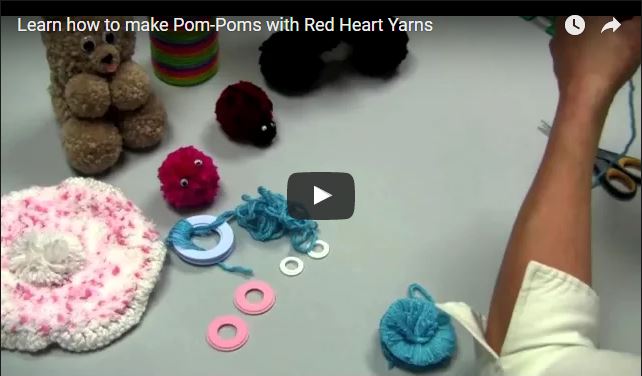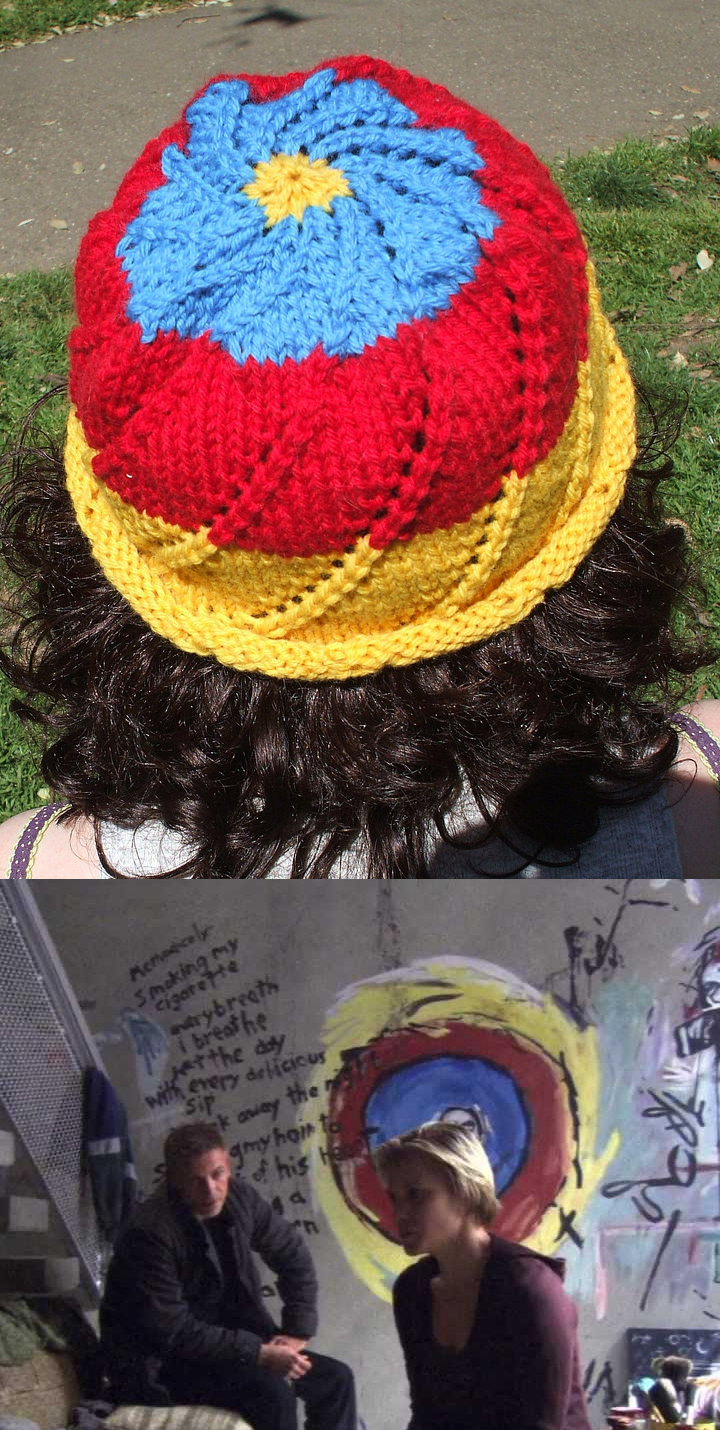 Battlestar Galactica: Starbuck's Mandala Hat
Stephanie Ivy Whiteside was inspired by the mandala on Starbuck's wall in the Maelstrom episode of Battlestar Galactica to create this swirl beanie.
Patterns for Purchase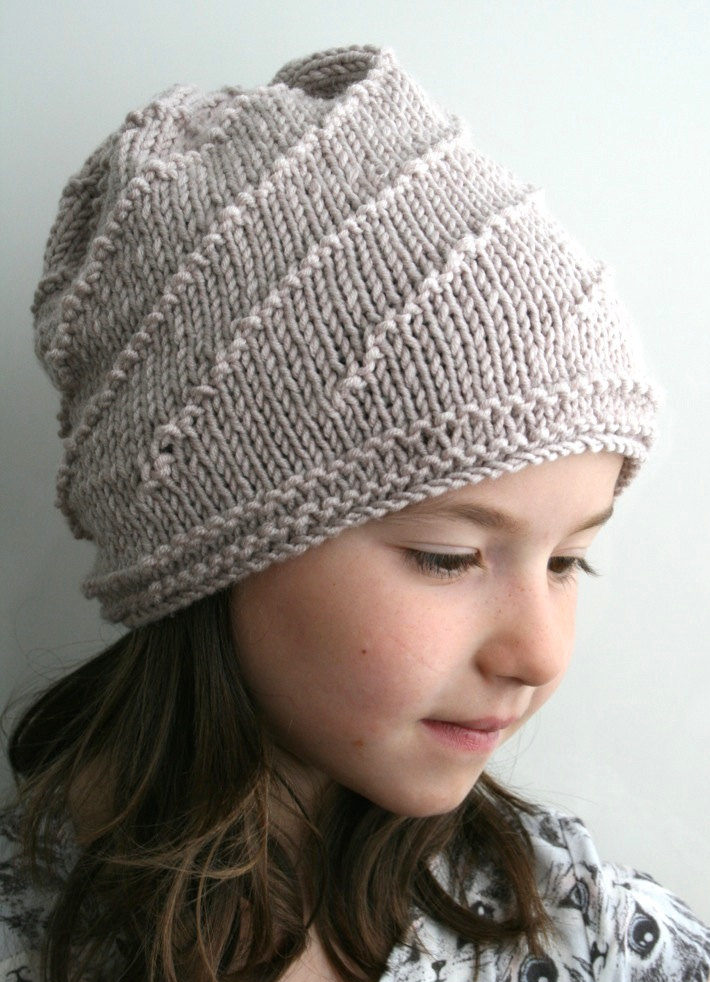 Swirl Slouchy Unisex Hat
In sizes for the whole family from toddler to adult, this slouchy beanie is a fast easy knit.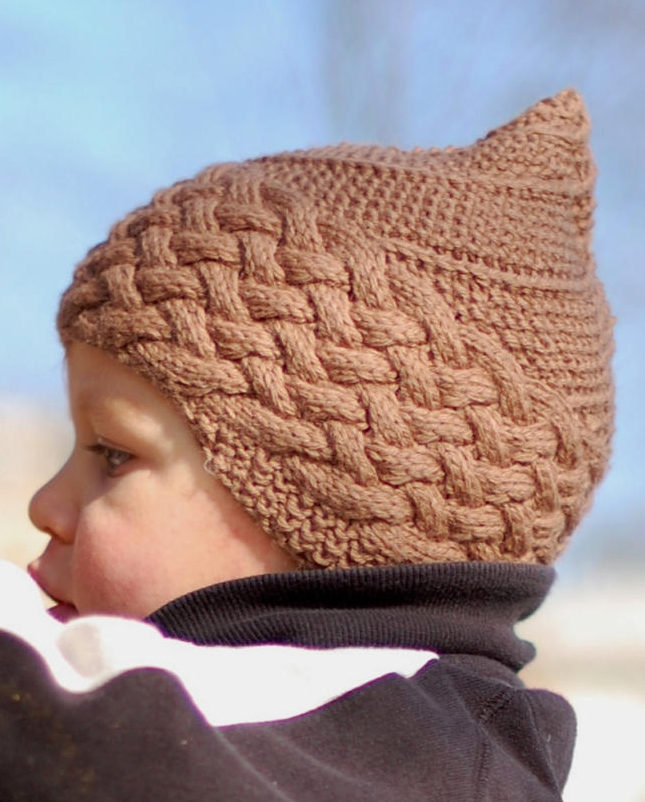 Pixie Chullo Hat
This hat by Woolly Wormhead features a cable brim with earflaps topped by a pixie crown with a spiral pattern. To fit sizes: 17 [19, 21] in, 43 [48.25, 53.5] cm

Rubbish Mojitos slouchy Hat
This hat by WoollyWormheadHats features travelling stitches that work their way around the body of the Hat, coming towards the crown in a spiral pattern. 3 sizes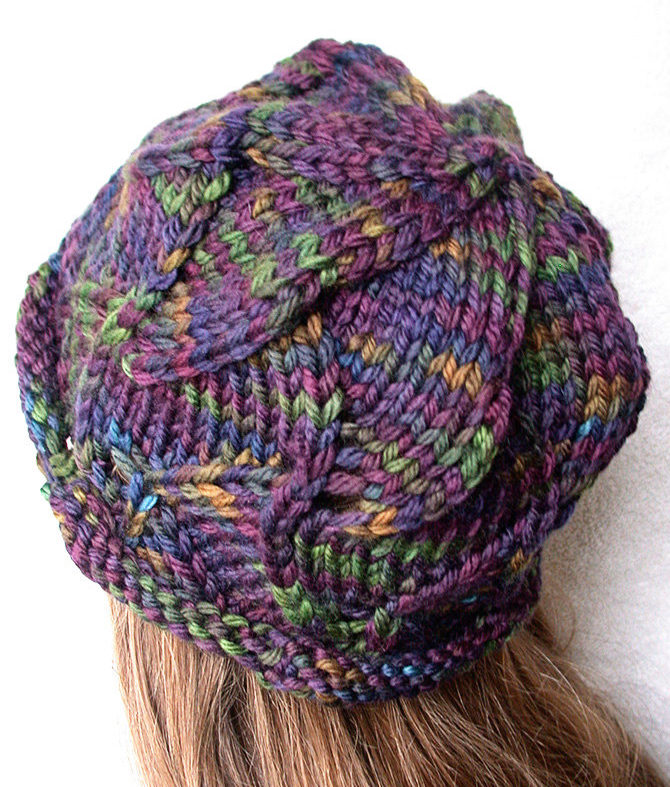 Swirl Hat
Swirls of waves are shaped with decreases in this slouchy beanie knit in bulky yarn. Great with multi-colored yarn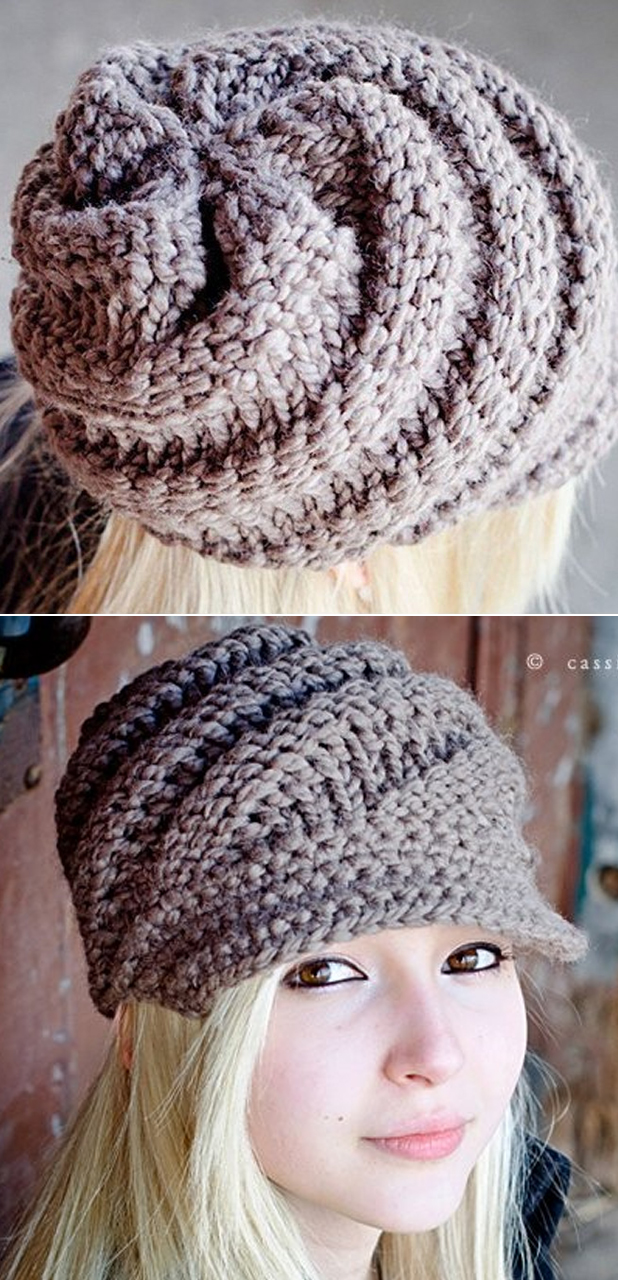 Swirl Beanie With Optional Visor
This beanie is a quick knit in super bulky yarn. The designer says you can finish it in an evening. The crocheted visor is optional.

Koolhaas
Jared Flood was inspired by the architecture of Rem Koolhaas to create the strong geometric structure and deeply sculptural quality of the twisted stitch pattern.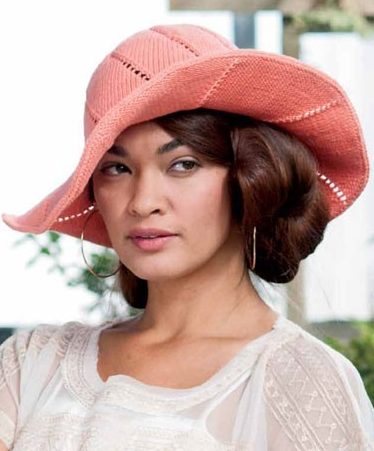 Ipanema Hat
Designed by Amy Miller, sturdy cotton yarn and hidden wire supports give spiraling eyelets and a dramatic shapeable brim clean definition.

Wickery Beret
This wonderful beret uses bias knitting techniques, combining fine cables and eyelet panels to create this striking effect. The panels gently swirl around the body of the Hat and meet at the crown, where the shaping is hidden in the stitch pattern.