Cozy Scarf Knitting Patterns
Free scarf knitting patterns that keep you cozy with thick warm fabric created with cables, textured stitches, or bulky yarns. Many are great for women and men.  Scroll down to get links to the individual patterns. For more scarf knitting patterns see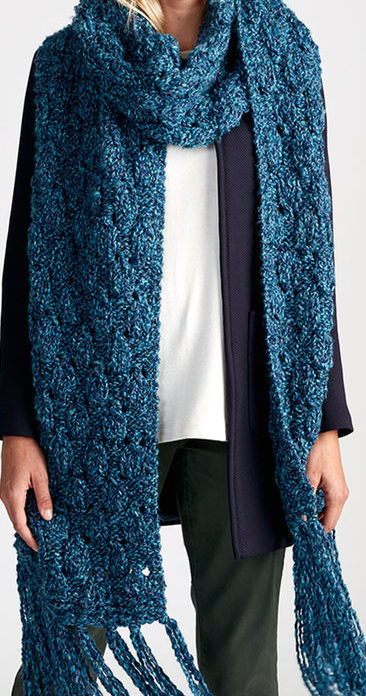 Easy Breezy Super Scarf
Cozy textured extra-long scarf with leaf-shaped motifs from Michaels. Quick knit in super bulky yarn.
[widget id="black-studio-tinymce-9″]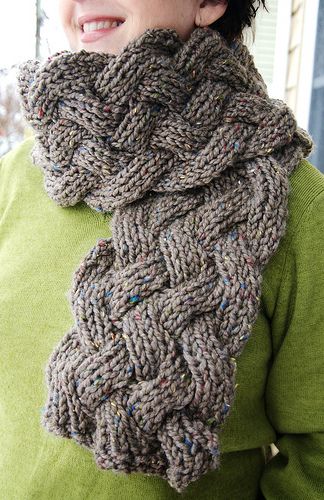 Lamar Chunky Scarf
Gale Zucker designed this scarf featuring an easy all over cable pattern that's a great unisex pattern.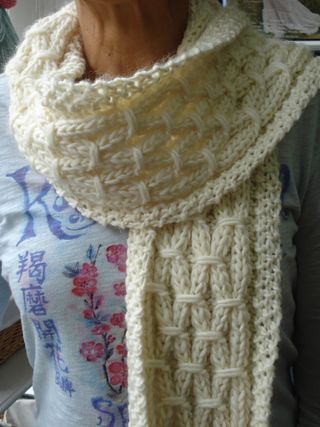 Lazy Links Chunky Scarf
Mia's scarf features a stitch that simulates cabling by wrapping ribbed stitches.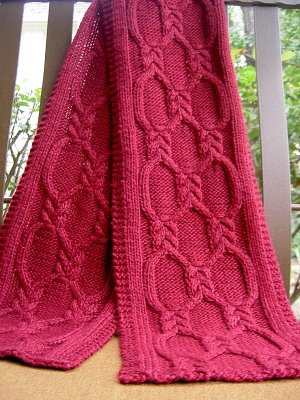 Double-Knotted Cabled Scarf
This scarf by Heavenlybabies features a double-knotted lattice stitch and is 8″ x 60″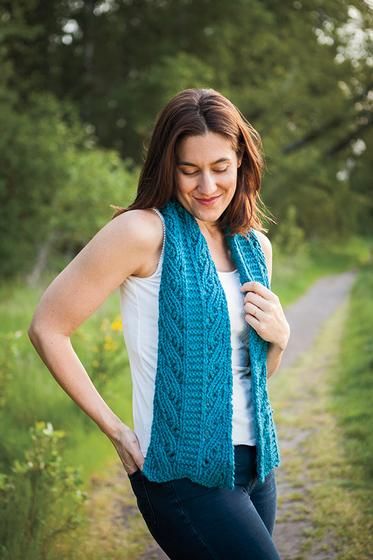 Duo Columns Reversible Scarf
KnitPicks designed this reversible rectangular scarf with a simple lace pattern.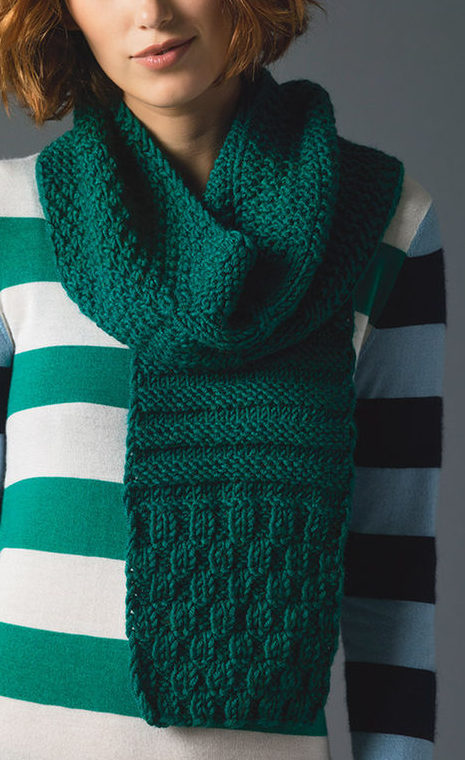 Sampler Scarf
This textured scarf is made of repeats of 6 different stitch panels of simple knit and purl patterns, including triangles, stripes, moss stitch, etc.
[widget id="black-studio-tinymce-9″]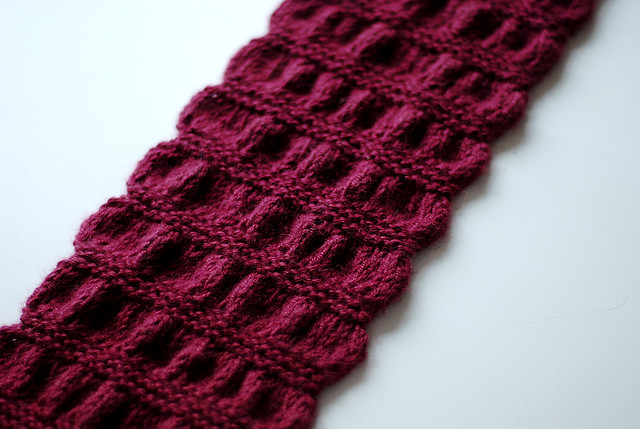 Gathered Scarf
Maryse Roudier designed this easy pattern that combines garter stitch and increases / decreases to create a gathered effect.

Jasmine Scarf
Designed by Purl Soho, the chevrons in this textured scarf are created with wrapped and dropped stitches.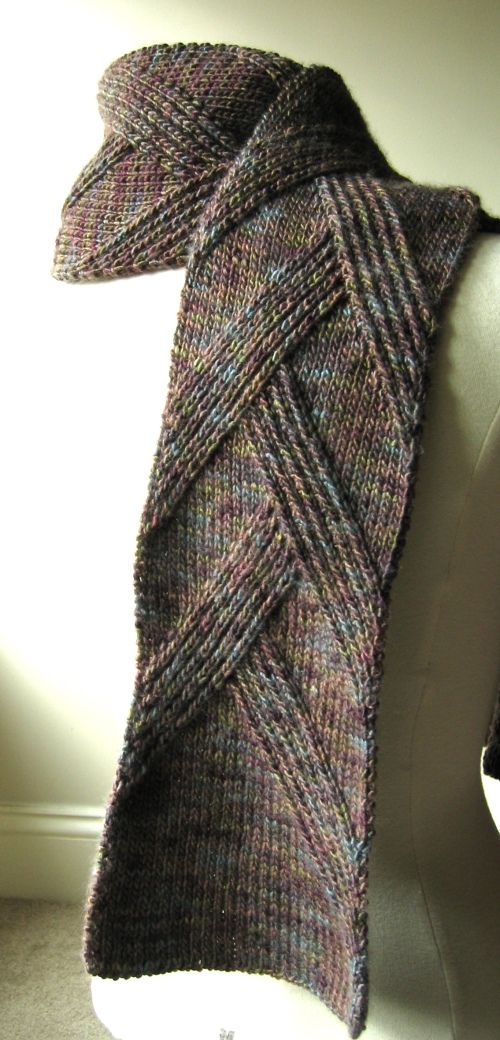 Rippenschal Ribbed Scarf
Margarete Dolff's unisex scarf features a ribbed cabled pattern that forms a criss cross effect.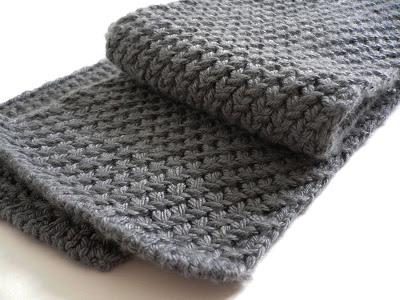 Knot Stitch Scarf
Cotton & Cloud's extra warm scarf is perfect for men or women, a thick scarf featuring all over knot stitches.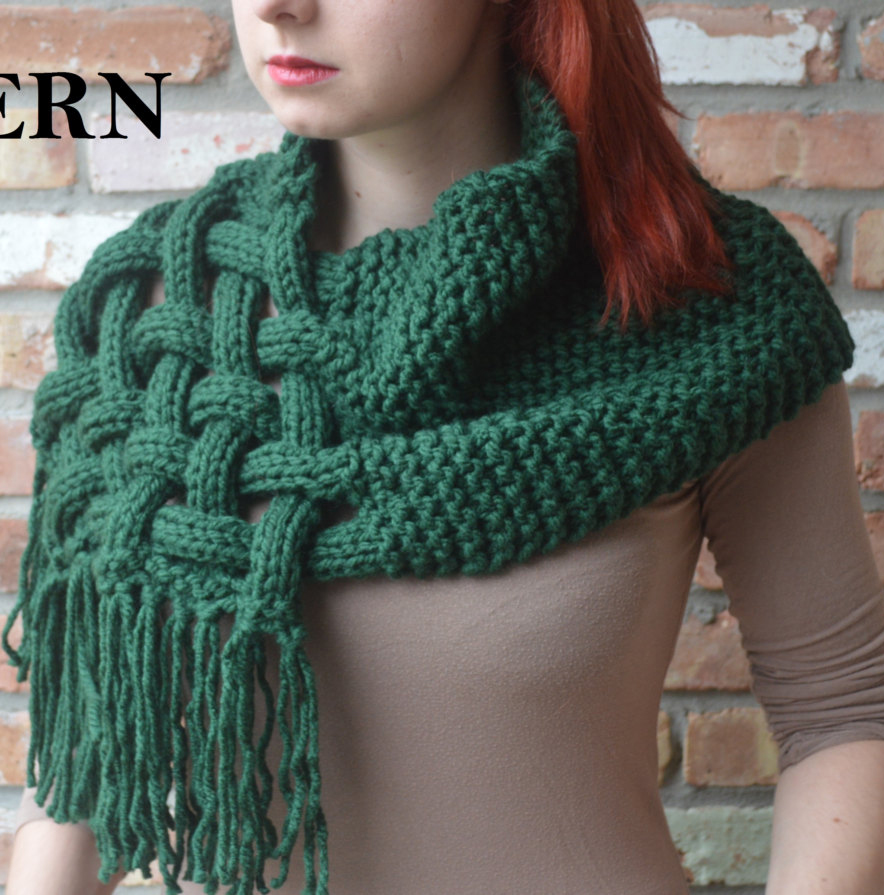 Celtic Woven Scarf
Can be worn as a hooded cowl. Quick knit in chunky yarn.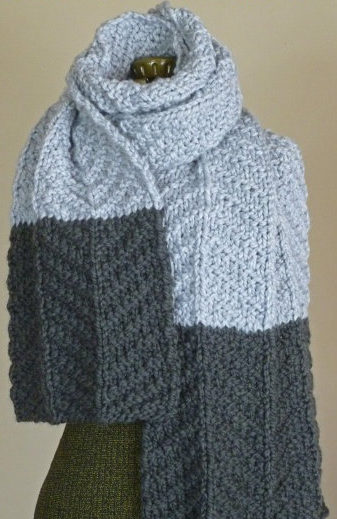 Color Dipped Scarf
This cozy scarf features an easy arrow stitch pattern and is a quick knit in bulky yarn.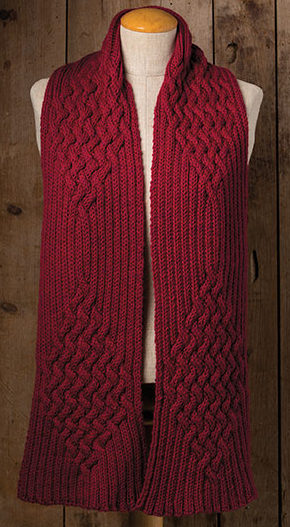 Magic of Reversible Cables Scarf
Easy scarf features a reversible cable pattern so it looks the same on both sides. Quick knit in bulky / chunky yarn. Included in Creative Knitting Winter 2016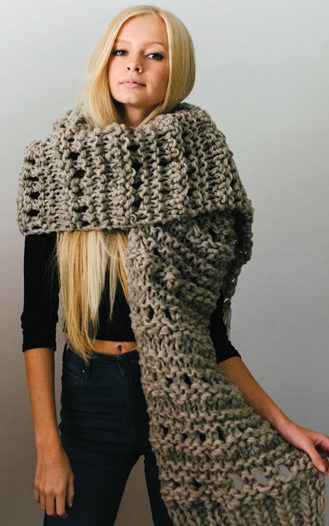 Leo Scarf
Easy oversized scarf is a quick knit in super bulky scarf.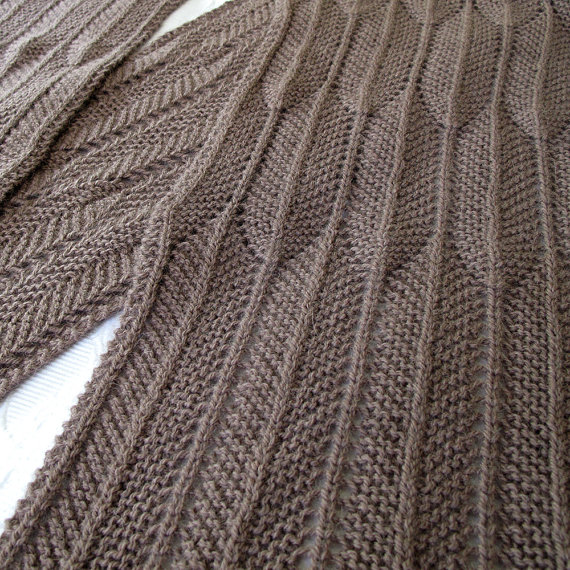 Tailfeather Textured Scarf
Tailfeather is a unisex lace scarf with long interlocking feather motifs. The garter-based lace pattern is fast and easy to knit, and looks great on both sides. Two width options are given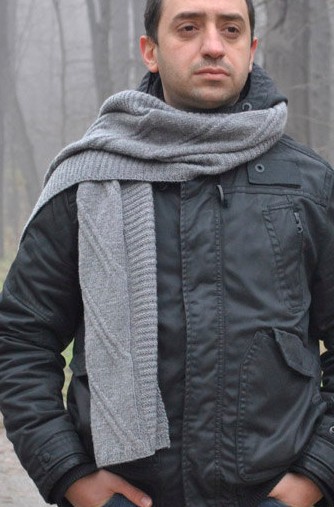 Alex Scarf
This scarf is perfect for men and women.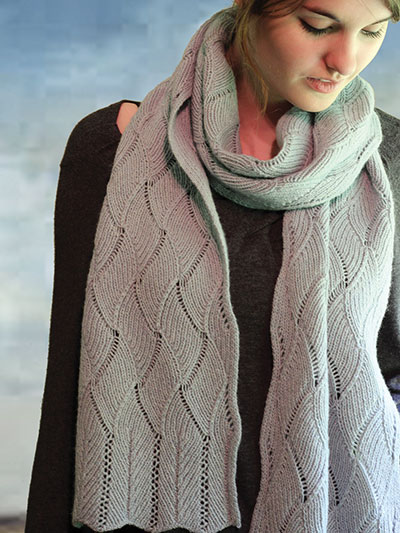 Poem River Scarf
This reversible scarf features herringbone ribbed lace borders flowing into a waving ribbed lattice,
[widget id="black-studio-tinymce-13″]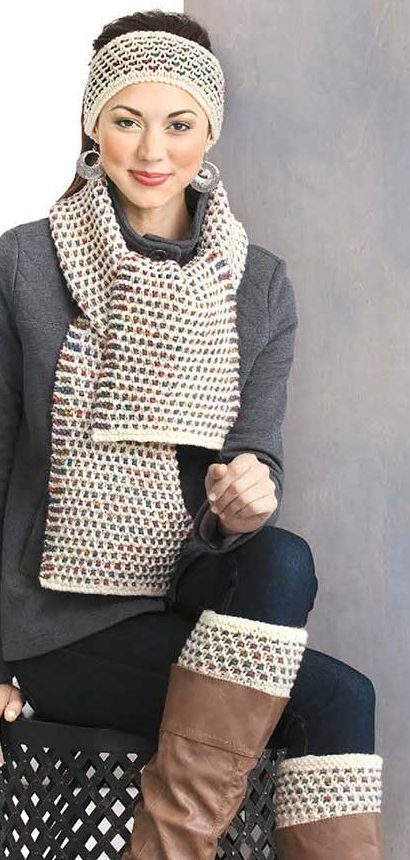 Slip Stitch Accessory Set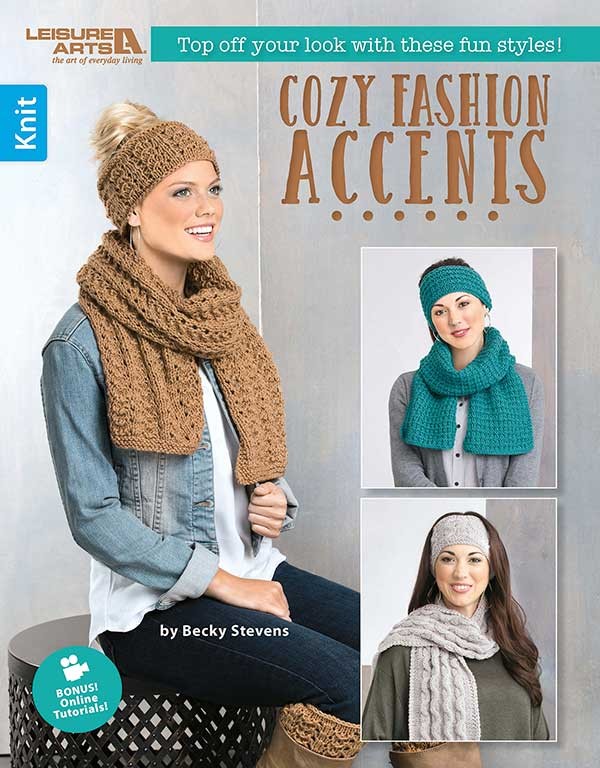 Easy colorwork set of earwarmer, scarf, and bootcuffs is one of the 10 sets in the ebook Cozy Fashion Accents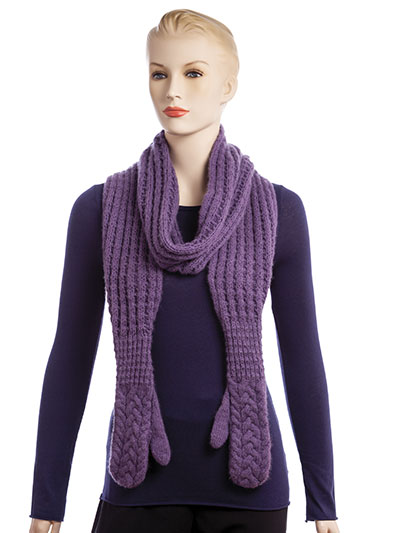 Waffles and Syrup Scarf
Built in mittens make this waffle stitch scarf extra cozy!
[widget id="black-studio-tinymce-13″]