Stash Buster Knitting Patterns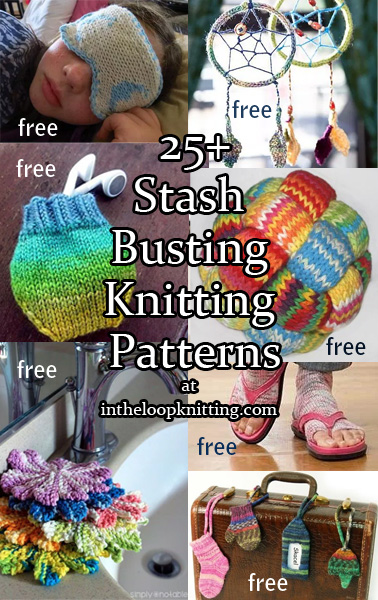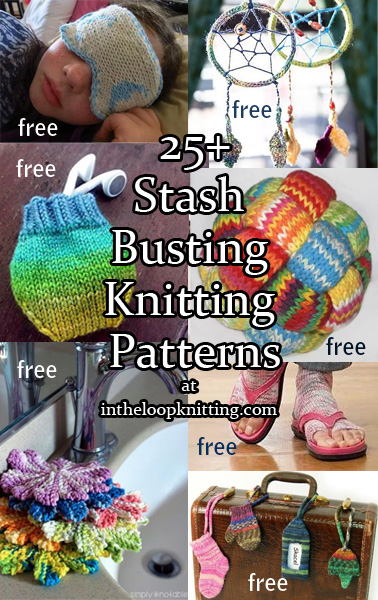 We knitters hate to throw away yarn so our stash is full of leftover oddballs and scraps of yarn too small for most projects. Here are some clever stash busting ideas to de-stash those yarn remnants. Don't have any leftover yarn (ha, ha)? You can always get more yarn! These make great quick gifts, too!
For more great stash busters, check out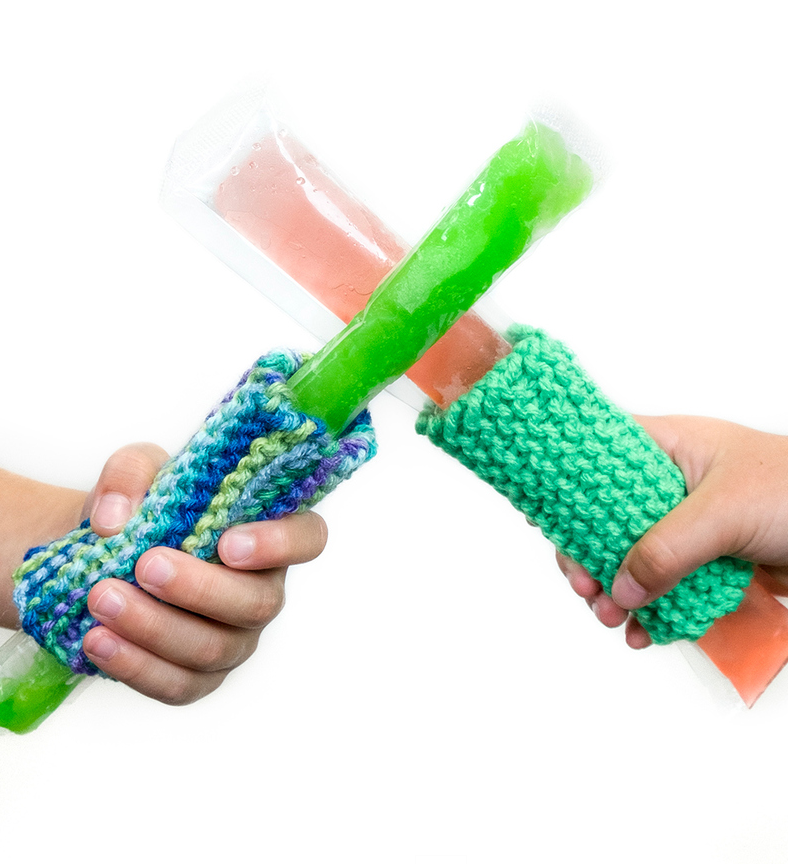 Freezer Pop Cozy
This easy and quick ice pop sleeve will keep little fingers from getting cold. Beginner level pattern and a great project to teach kids to knit with the incentive that they can use it with a treat after they're done! Crochet version also available.
[widget id="black-studio-tinymce-17″]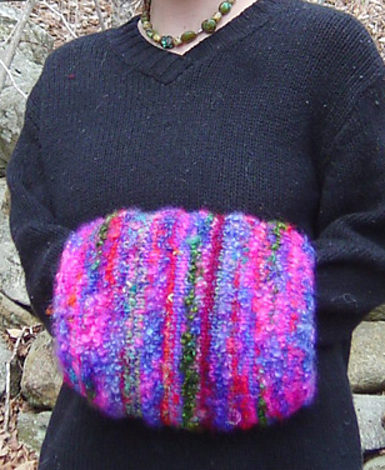 Muff
This cozy convenient alternative to mittens and gloves is made with scraps and oddballs of yarn. The muff keeps you nice and toasty, yet you can take your hands in and out quickly. Great for car rides and strolls. Designed by Stephanie Shiman
Ruched Sleep Eye Mask
Designed by Sarah Core, this sleep mask covers the eyes without laying heavy on the face.  The pattern also provides instructions for turning your mask into a eye sachet, with a detailed pattern included for making a mask backing.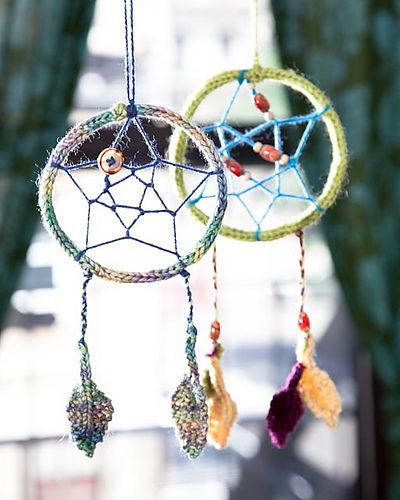 Dream a Little Dream
Katie Mack designed this easily customizable dream catcher that's a great use for scrap yarn.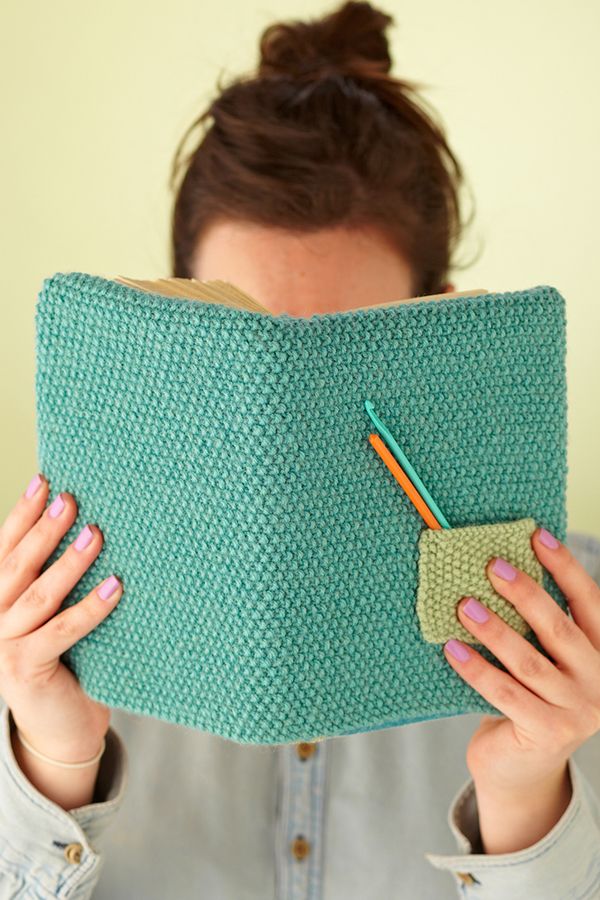 Book Cover
Designed by Julie Picard for Mollie Makes, this two stitch cover for good reads or notebooks come with a handy pocket for highlighter, pen, or other tools.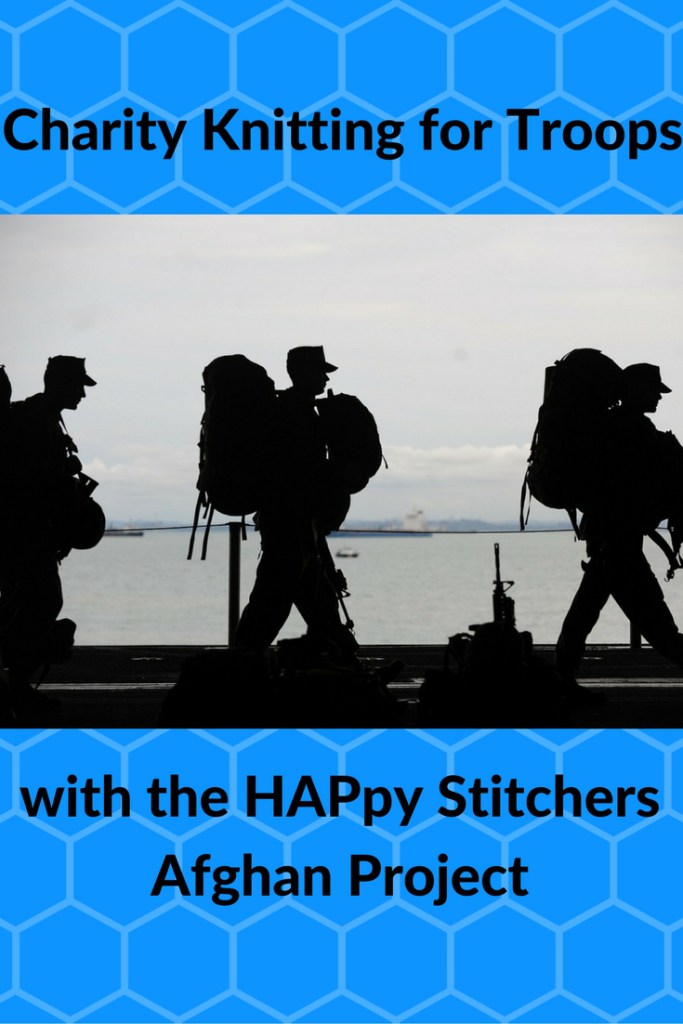 HAPpy Stitchers Afghan Project
A stashbuster with heart! Knit 6 x 9 rectangle blocks with your stash and the HAPpy Stitchers will assemble all the blocks they get into afghans for injured servicepersons, homeless veterans and vets in veterans homes.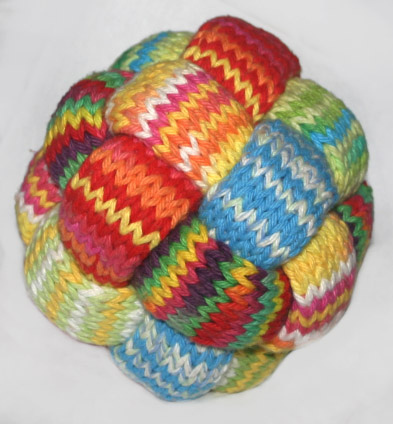 Braided Ball
Marleen Hartog's toy ball can be knit in a few hours in any size you want with any scraps of yarn you have.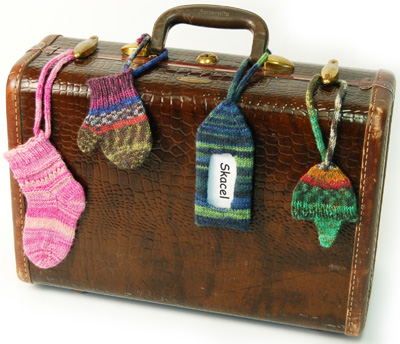 Luggage Finders
You'll always be able to find your suitcase when you give it the personal touch of knitted tags designed by Kathy Sasser for Skacel.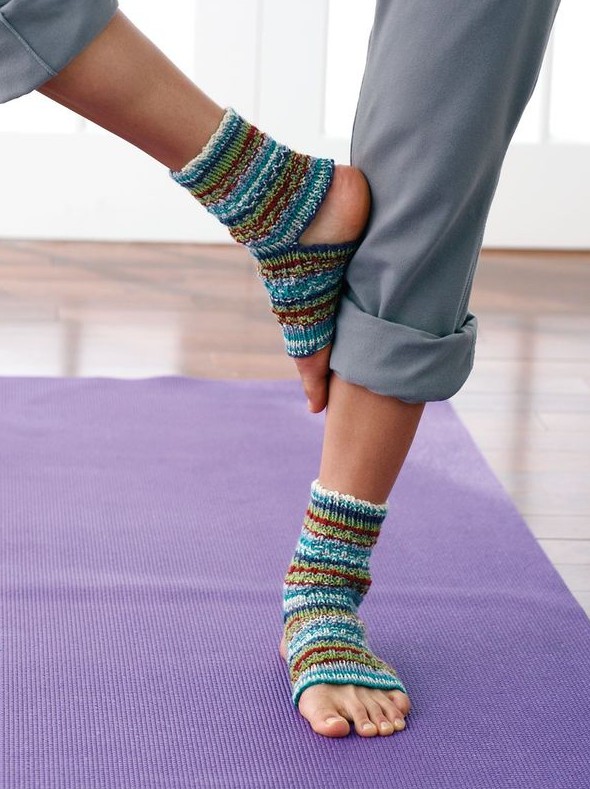 Yoga Socks
Designed by Yarnspirations, these socks give you warmth and comfort while still leaving your heal and toes free to grip and stabilize.
Mini Almost Lost Washcloths
This is a knitting pattern for small flower shaped wash cloths by Simply Notable that are great for removing makeup. There is also a link to larger versions. Great for leftover cotton yarn and stocking stuffers!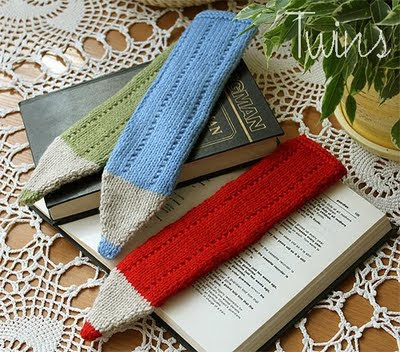 Crayon Bookmarks
Designed by Twins Knitting, these easy bookmarks are knitting flat and seamed.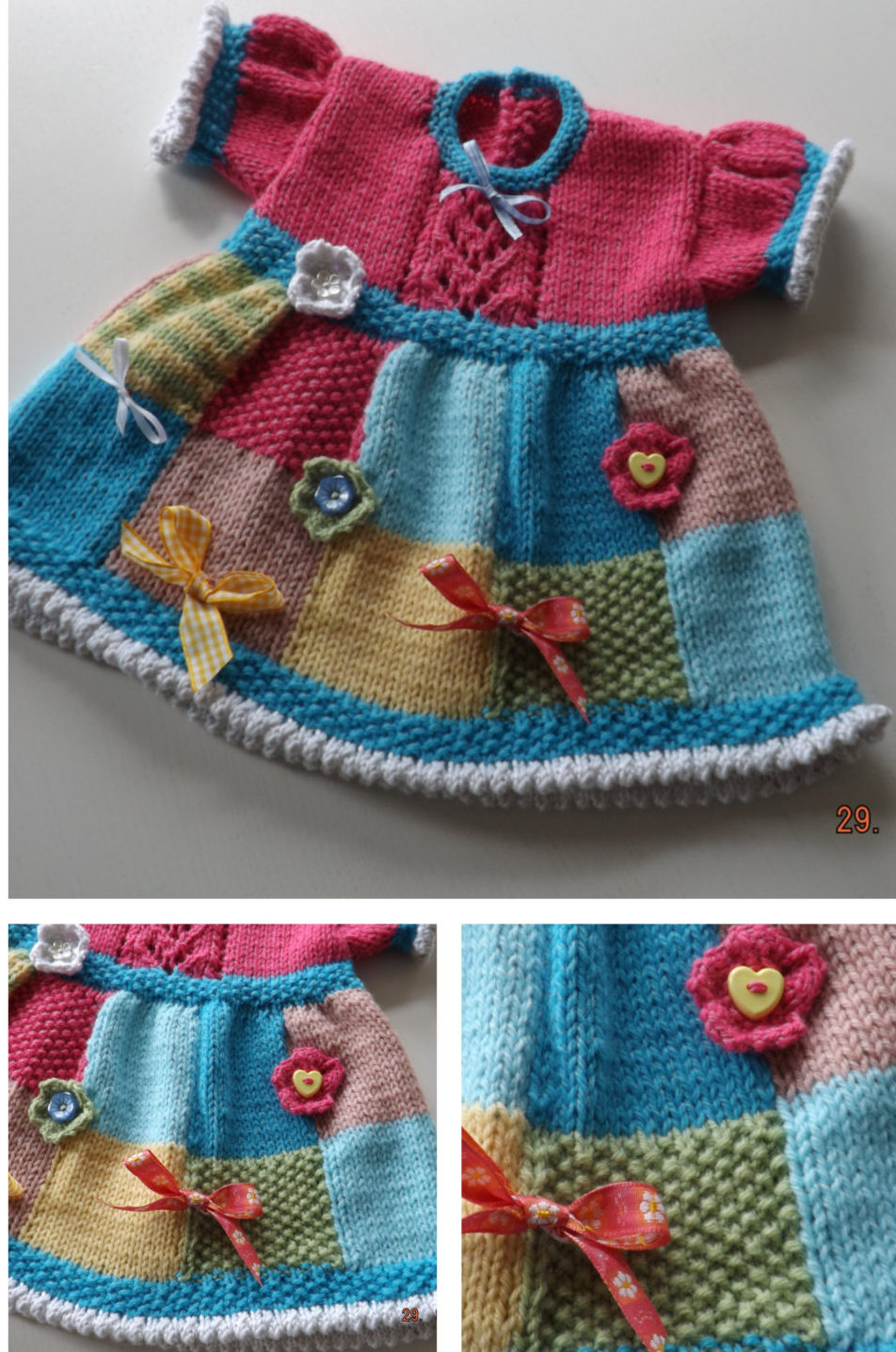 Patchwork Baby Dress
This baby dress is designed to use up oddments of leftover yarn. The skirt is knitted in faux patchwork with a picot edging hem. Sizes 14″ chest for premature/Newborn, 16″ chest for newborn/3 months, 18″ for 3/6 month old babies and 20″ chest for 6/12 months old.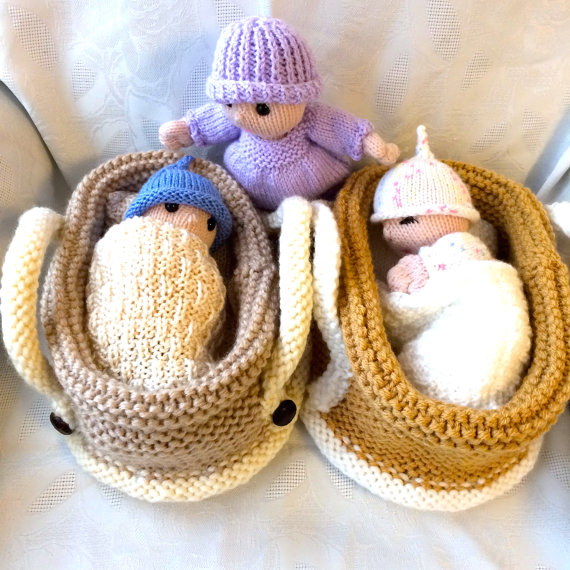 Baby Doll in Crib
This cute Baby Doll measures 9 inches/23 cms from head to toe. Perfect for stash busting because you use different yarns for different pieces. Pattern includes instructions for Crib, Baby Doll, Hat, Sleepsuit, Nappy/Diaper, Pillow and Blanket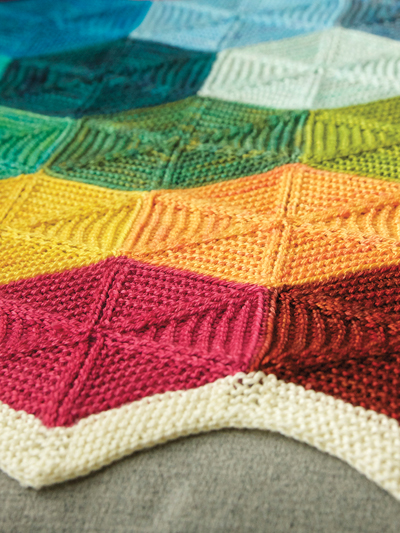 Polygon Blanket
This afghan is made of individual garter stitch hexagons that are knit individually and assembled. Great stash buster and portable project! Blanket as shown: 29 1/2″W x 37 1/2″L
[widget id="black-studio-tinymce-13″]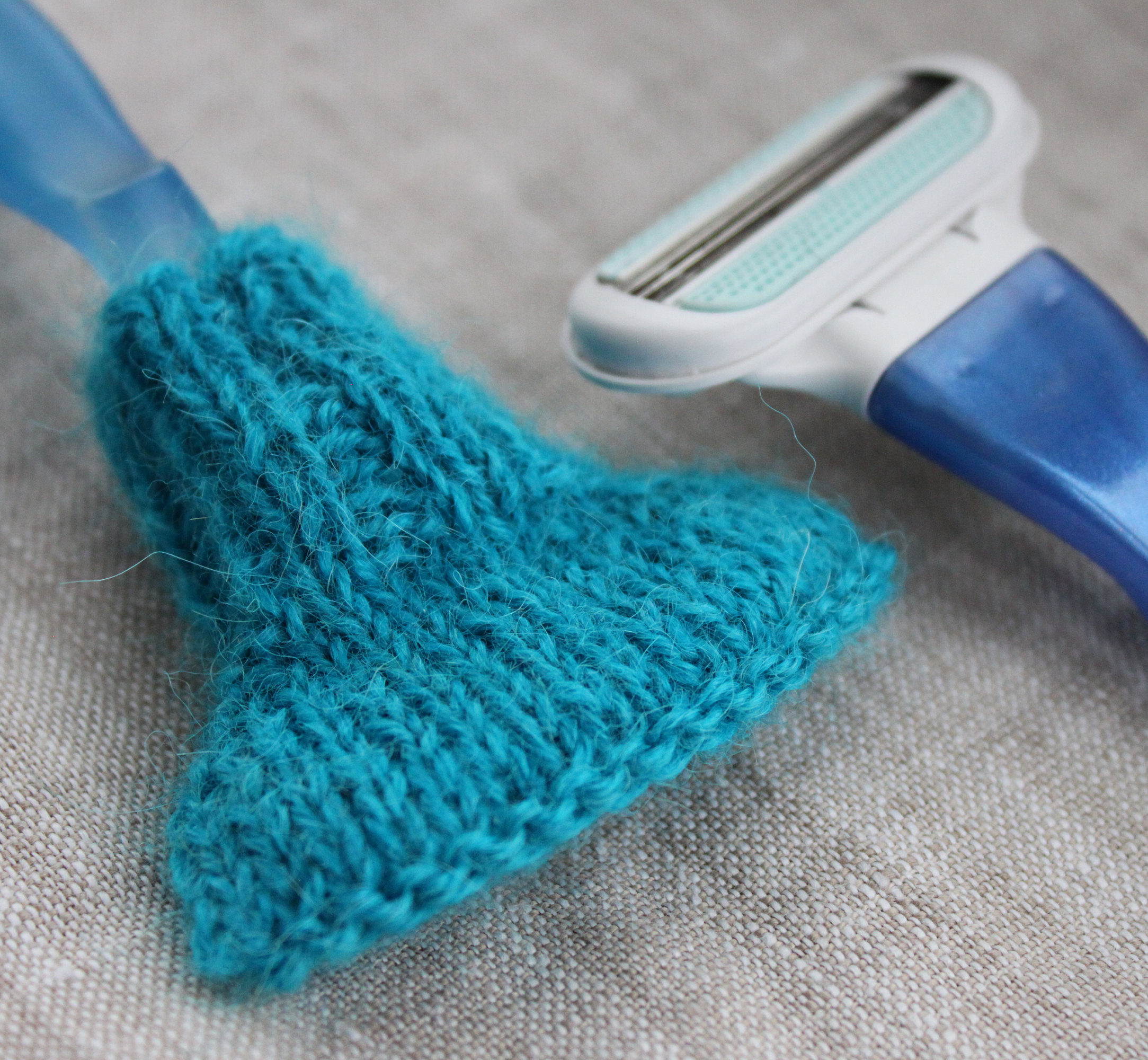 Razor Cover
This razor cover is designed to protect from razor cuts when your razor is packed in your luggage, gym bag, or purse. It easily slips on and off your razor head. And slipping it on when the razor is wet serves to block the cover to the razor shape. This knitting pattern is seamless and works up very quickly. Great for scrap yarn and last minute gifts.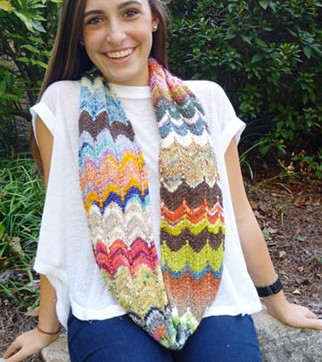 Kaleidescope Tube Cowl
This lacy zigzag scarf is knit in a tube, making it so simple to finish in no time with selected colors or scraps!
[widget id="black-studio-tinymce-13″]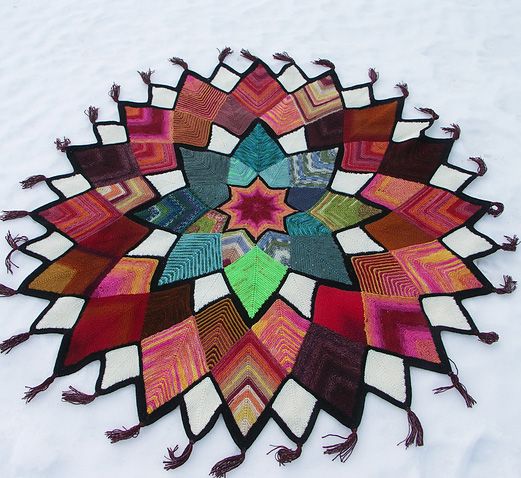 Domino Star Stashbuster Afghan
The center star is knitted in stockinette, and all the rest of the blanket is in garter stitch. The motifs consist of mitered squares, which are slightly modified to accommodate for the growing periphery of the circle.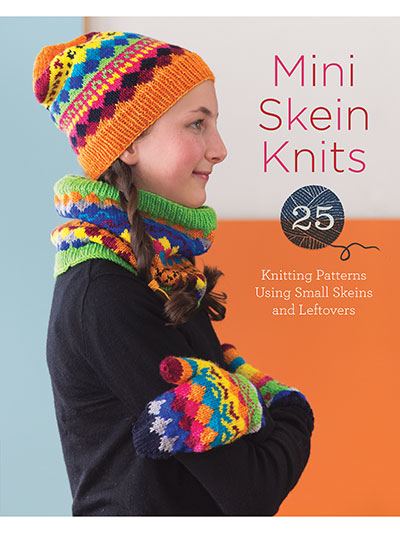 Mini Skein Knits
25 patterns to use up leftover yarn and scraps a woman's pullover, cardigan, slouchy beanie, shawl, mitts, boot cuff, scarf, pillow, clutch, and more.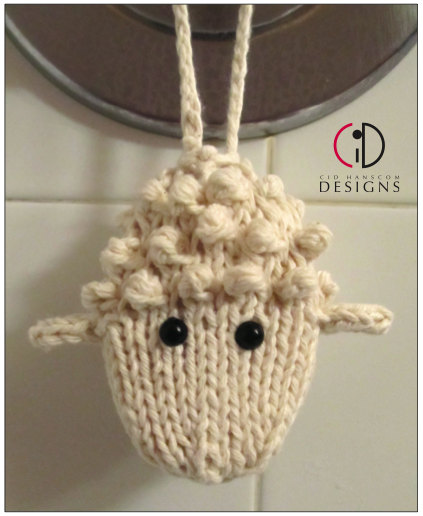 Woolly Soap on a Rope
Quick knit and great stash buster for cotton yarn! Holds a bar of oval shaped soap (ie. Dove) or stuff with Potpourri.
[widget id="black-studio-tinymce-9″]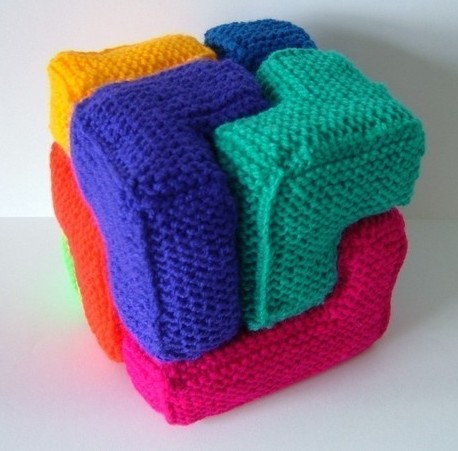 Soma Cube
The Soma Cube is a puzzle toy of seven different pieces that can be assembled to form a 3 x 3 x 3 cube. There are 240 possible solutions. The pieces are all different and are made with the minimum of sewing (One corner in most shapes).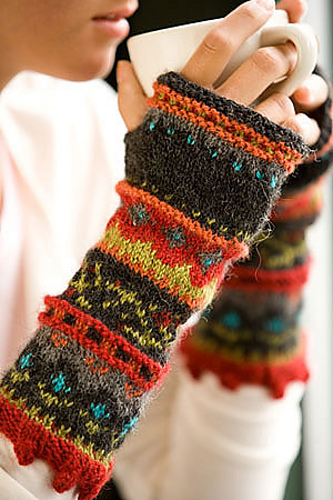 Composed Mitts
Knit in six colors in varying stranded colorwork patterns in stockinette, with bobbles, ribbing, and garter stitch rows thrown in.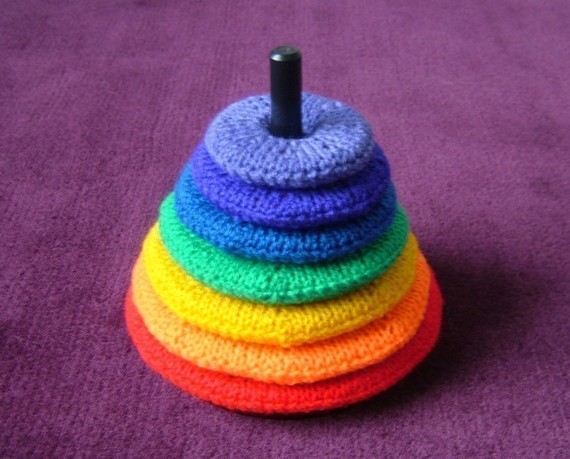 Stacking Toy
Make soft stackers for your baby! This toy can also be used as mathematical game or puzzle, as explained in the instructions. The pattern includes knit and crochet versions. The pattern suggests ways to make the posts using easily available items.