People always ask, "Why are you knitting?" And we all have the socially acceptable answers: "Because it's fun–really", "To keep my hands busy", "I like to make things." But we knitters know down deep there are other reasons that only other knitters will understand…
To improve our relationships.
How many times instead of saying what's on your mind, you keep knitting instead?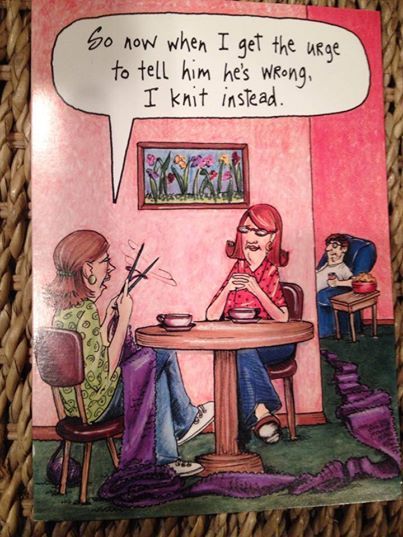 Card was originally from Oatmeal Studios but it doesn't look like it's still available.
It's Relaxation With Benefits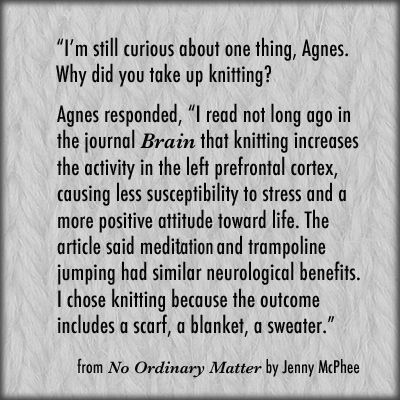 From the novel No Ordinary Matter by Jenny McPhee
Survival
Deep down, when the zombie apocalypse comes and all the stores are closed, we can break out our yarn stash and be hailed as king.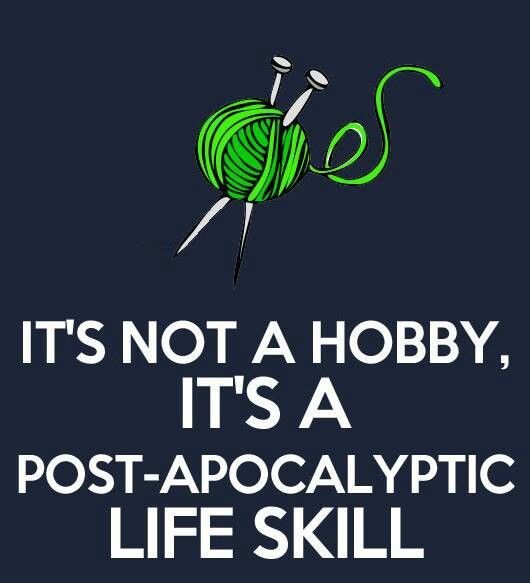 Knitting – it's not a hobby. It's a post apocalyptic life skill. Click here to view on mugs, tshirts, tote bags, and more.
We like helping others

We hate drama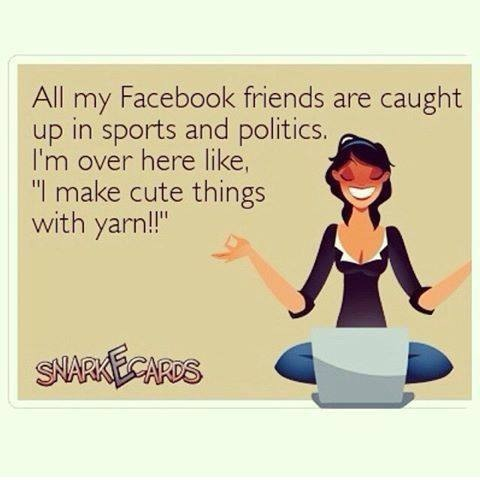 Because we are easily bored
You might be a knitter: If you actually enjoy the wait… Click here to view on tshirts, totes, magnets, more