Messy Bun and Ponytail Hat Knitting Patterns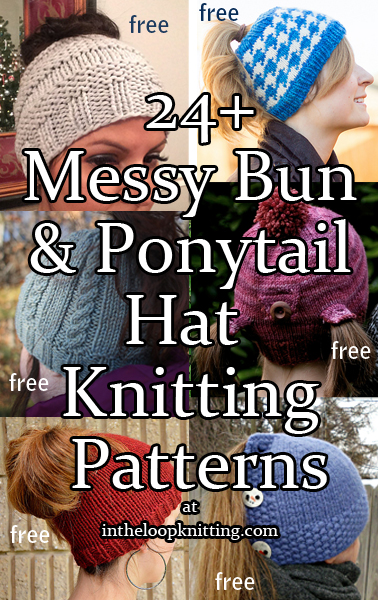 Knitting Patterns for Ponytail, Messy Bun, Pigtail and other long hair hats.
To get the knitting patterns, scroll down the page to the individual pattern you want and click on the link to that pattern.
These patterns are not my designs but links to other designers who have generously shared their patterns. If you have questions about how to knit a specific pattern, please contact the designer directly.
All links on this site are for informational purposes, but please note that some links are to affiliate sellers that pay me a small commission on purchases.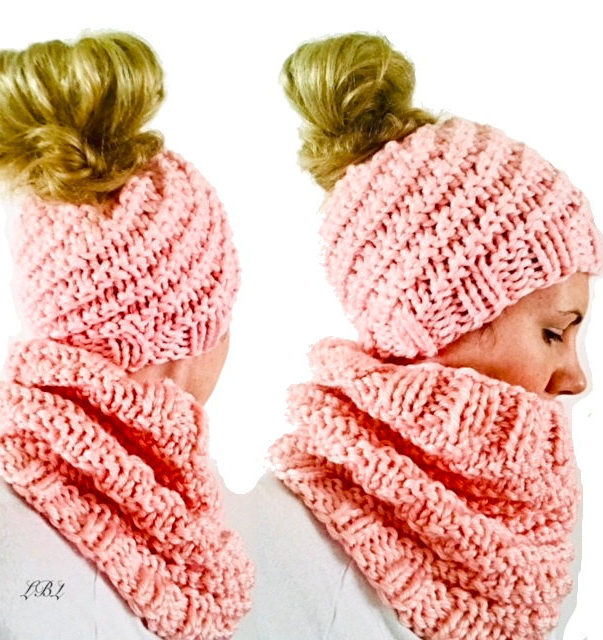 Spiral Snow Bunny Bun Beanie and Cowl Set
Matching messy bun ponytail hat and cowl with spiral stitch pattern. Quick knit in super bulky yarn. Designed by Lovely by Lee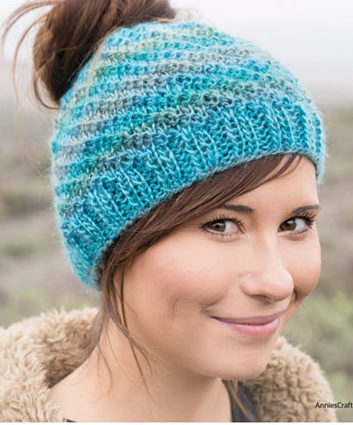 Messy Bun Hat
This easy ponytail hat was designed to look great in multi-colored yarn. 4 sizes from Teen to Adult XL.
[widget id="black-studio-tinymce-13″]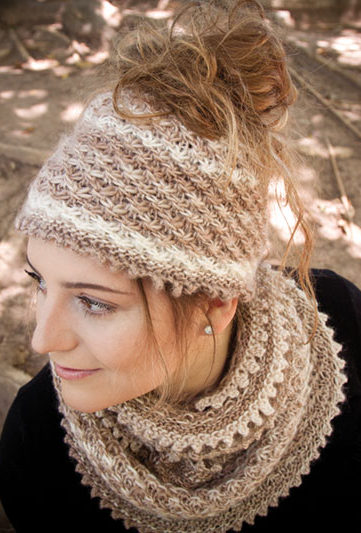 Autumn Dust Messy Bun Hat & Cowl
This set is knit with the dandelion or star stitch, and the cowl is long enough to wrap twice around your neck. Sizes S (M, L)
[widget id="black-studio-tinymce-13″]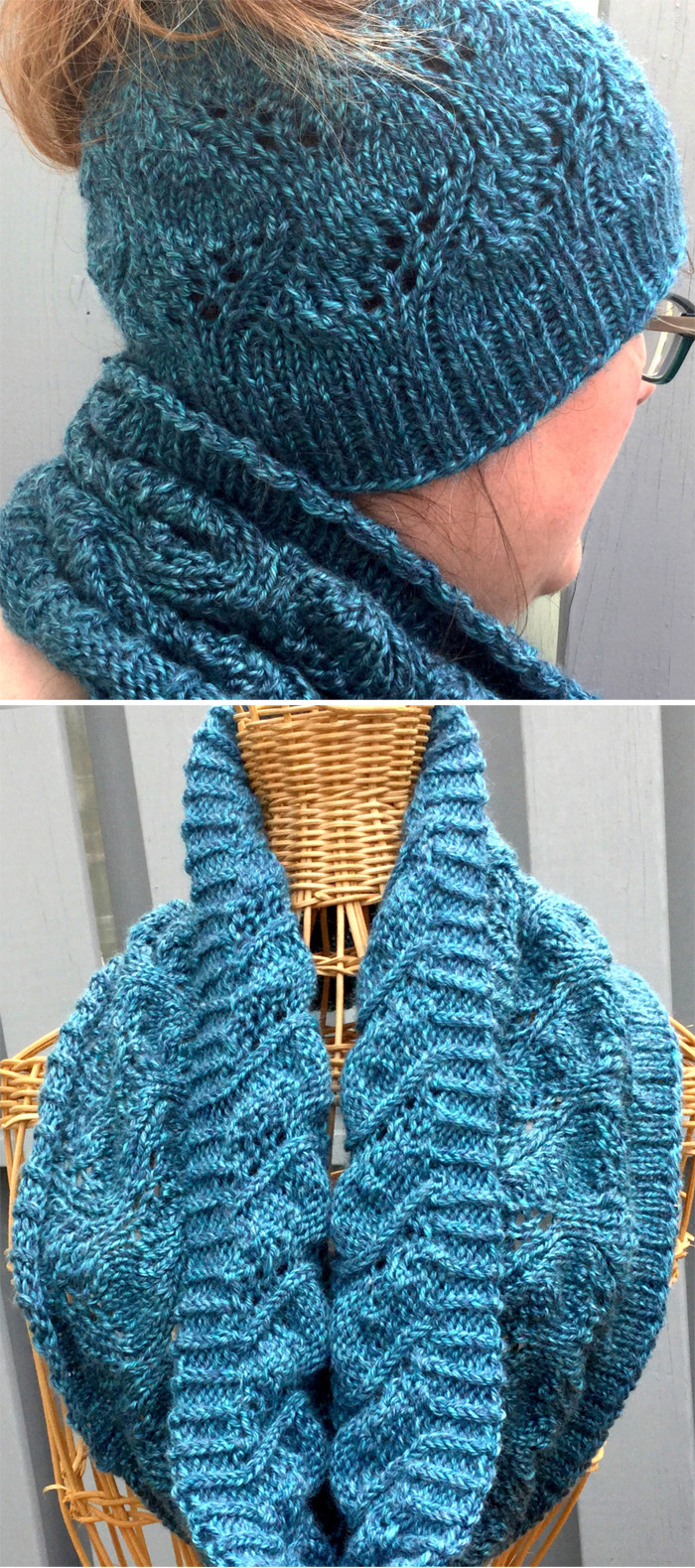 Mapleton Bun Hat and Cowl Set
Matching lace messy bun ponytail hat and infinity scarf cowl.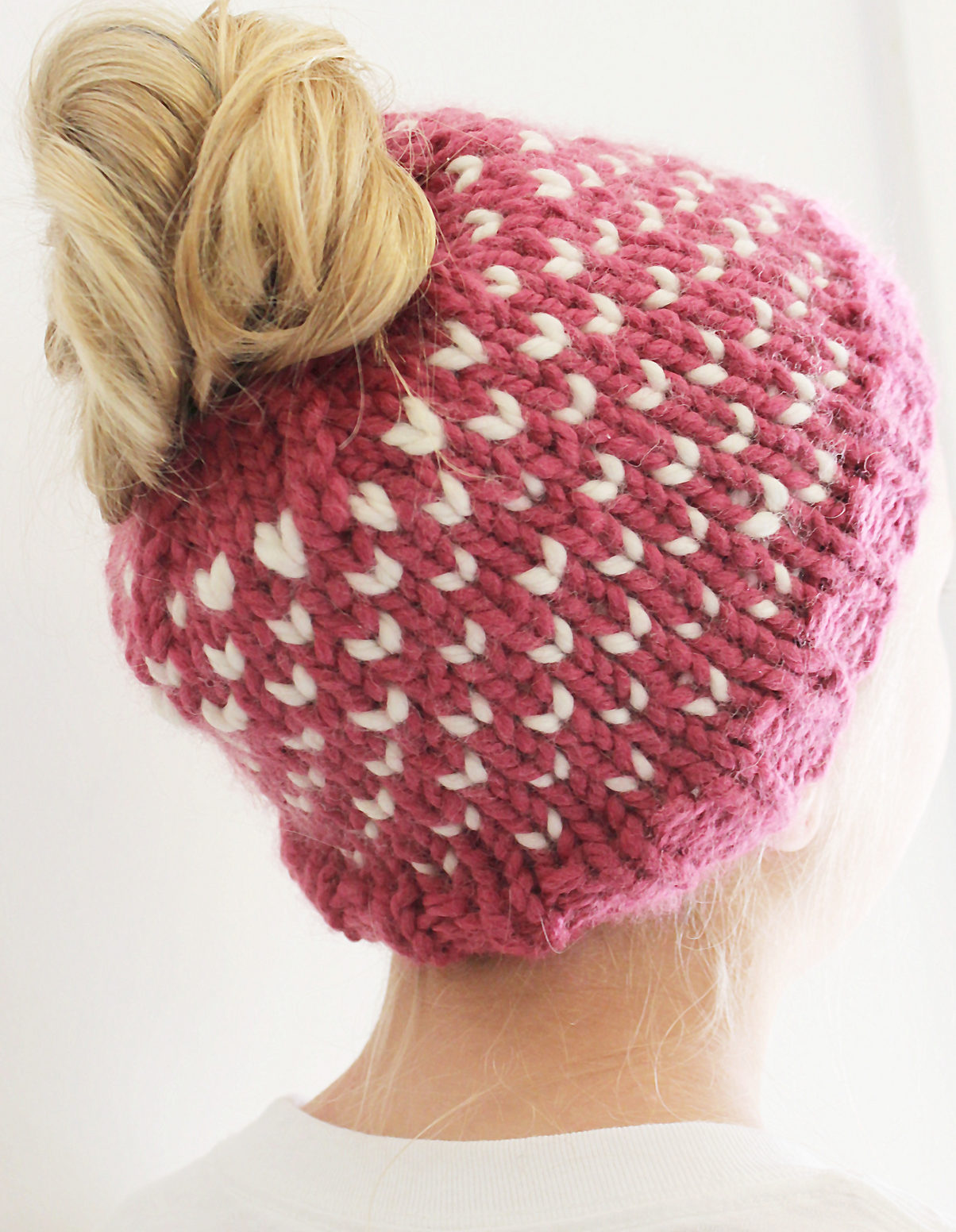 Hearts Messy Bun Hat
This ponytail or messy bun beanie includes child and adult sizes. Quick knit in bulky yarn.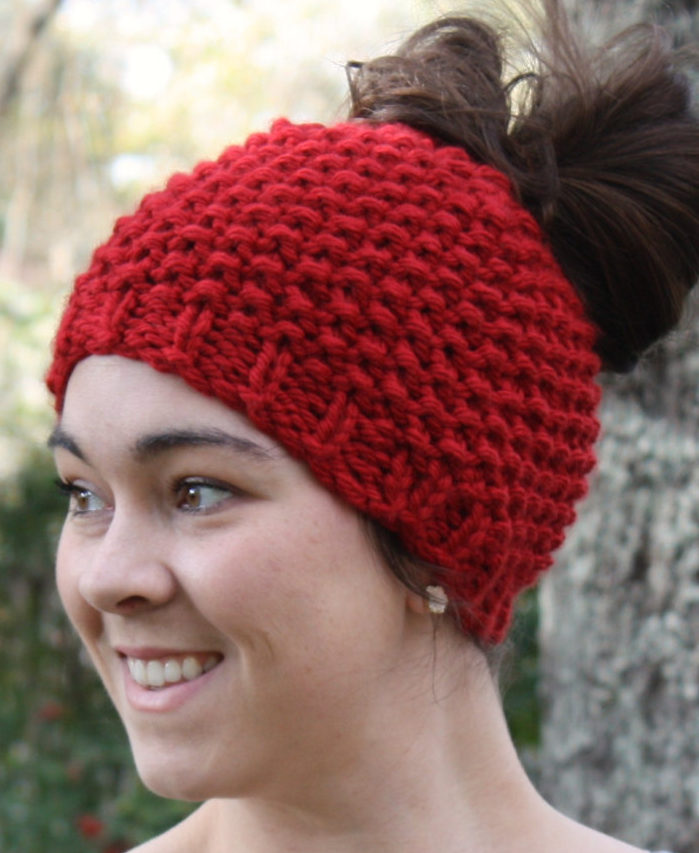 Daisy Messy Bun Hat
Easy beanie is a quick knit in bulky yarn.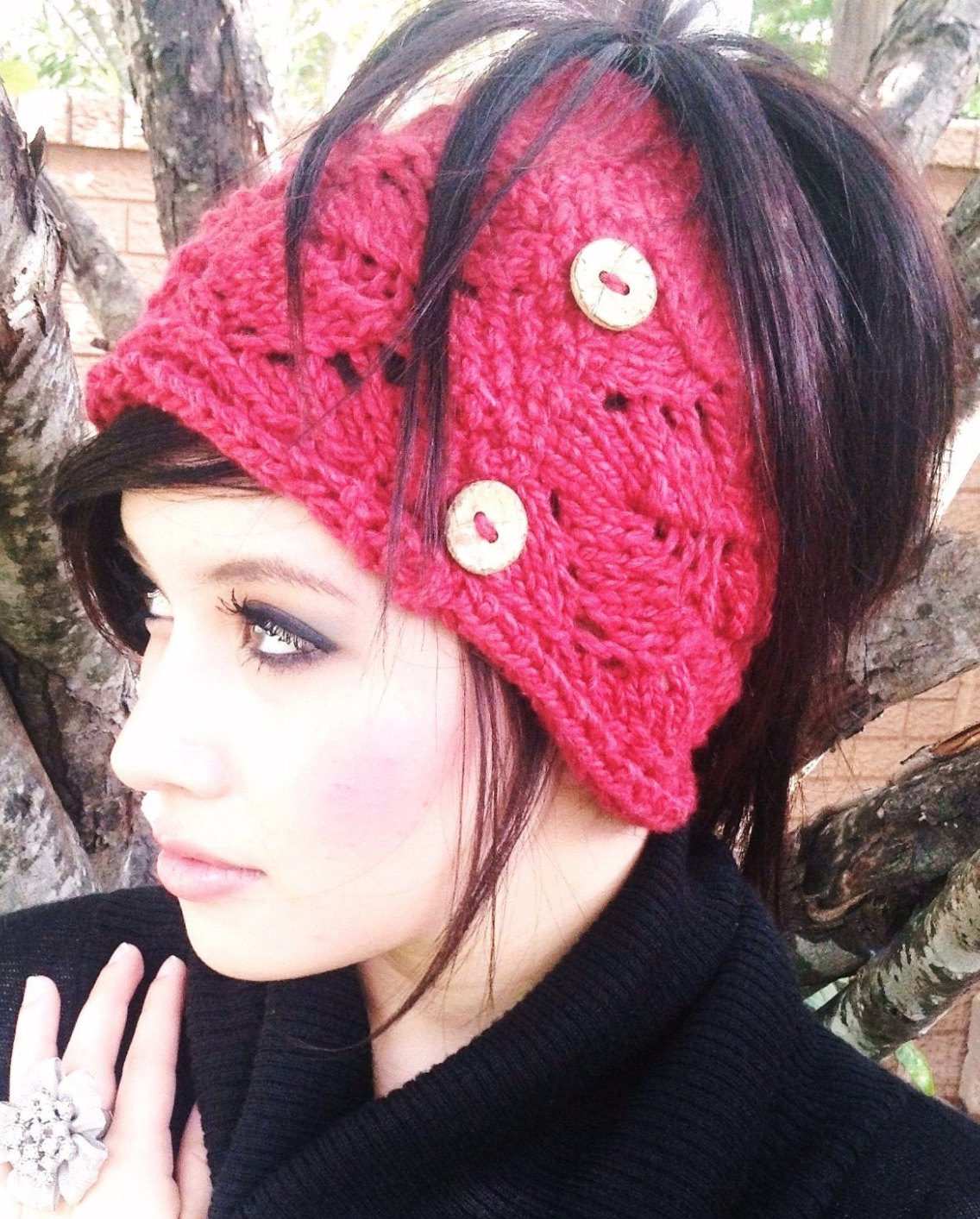 Cardiff Bay Ponytail Hat
Butterfly cable and lace hat is a quick knit in bulky yarn.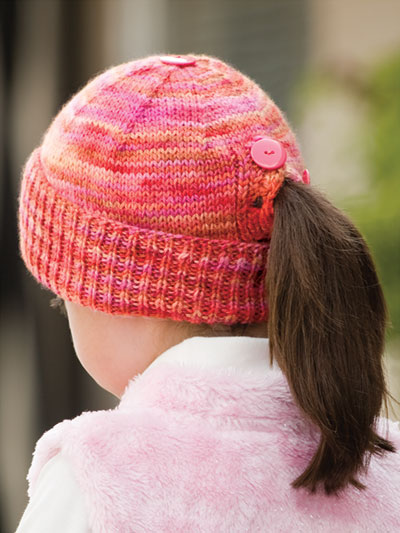 All Buttoned Up Beanie
One skein hat that buttons up the back to show off your child's or teen's ponytail.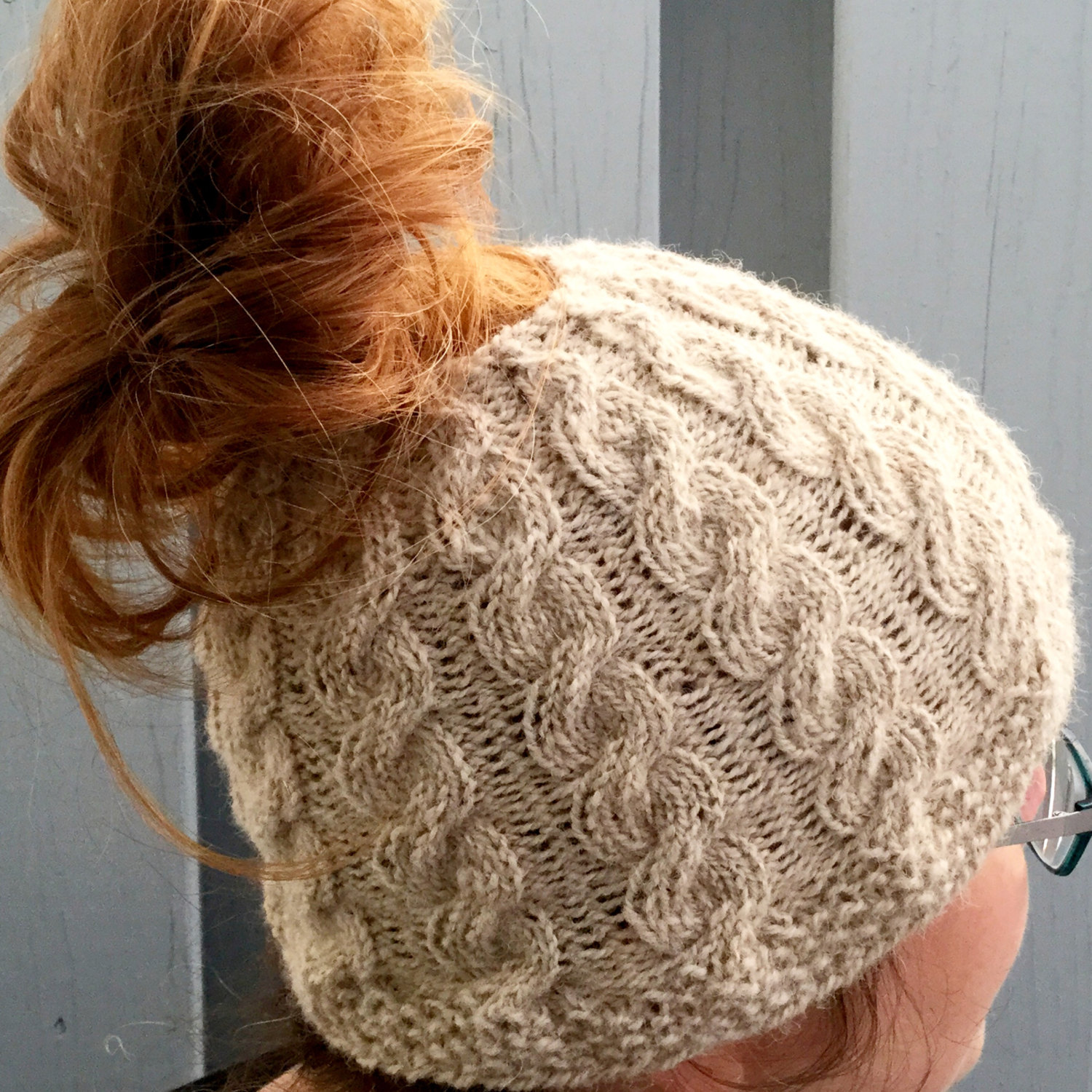 Charlotte Cable Bun Beanie
Simpler than it looks, this pattern includes options for open and closed top beanies in sizes for children, teens, and adults.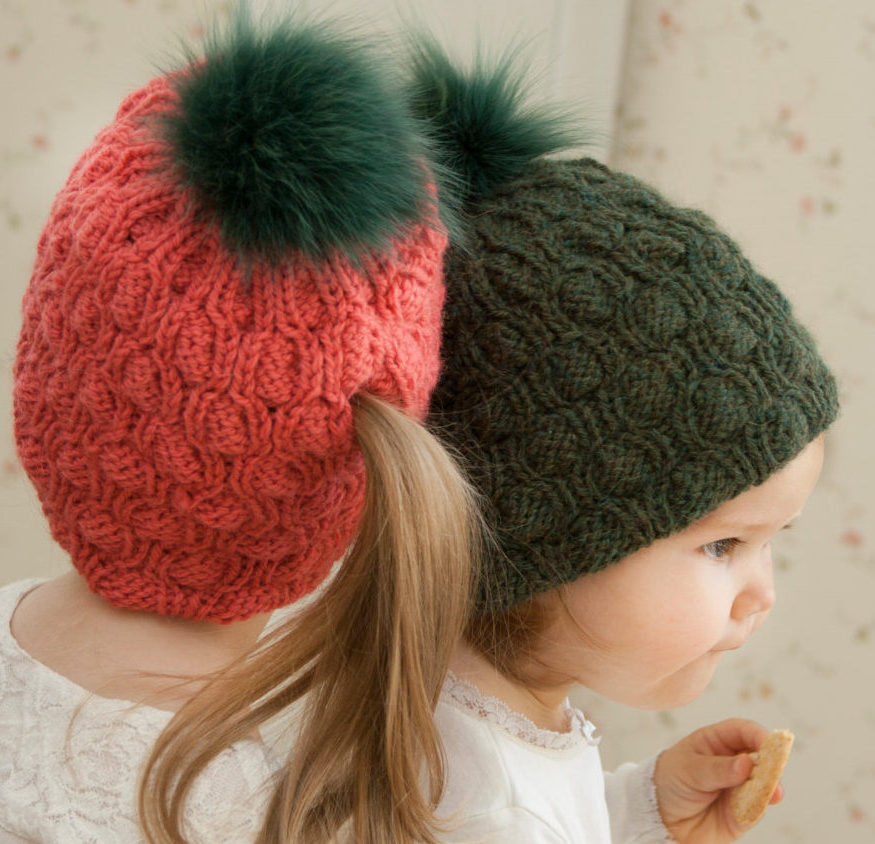 Abbey Ponytail Hat
Sizes: toddler/child/adult woman, You can knit this hat with or without the ponytail pocket and the ponytail pocket is hidden so you can wear it as a regular hat, too.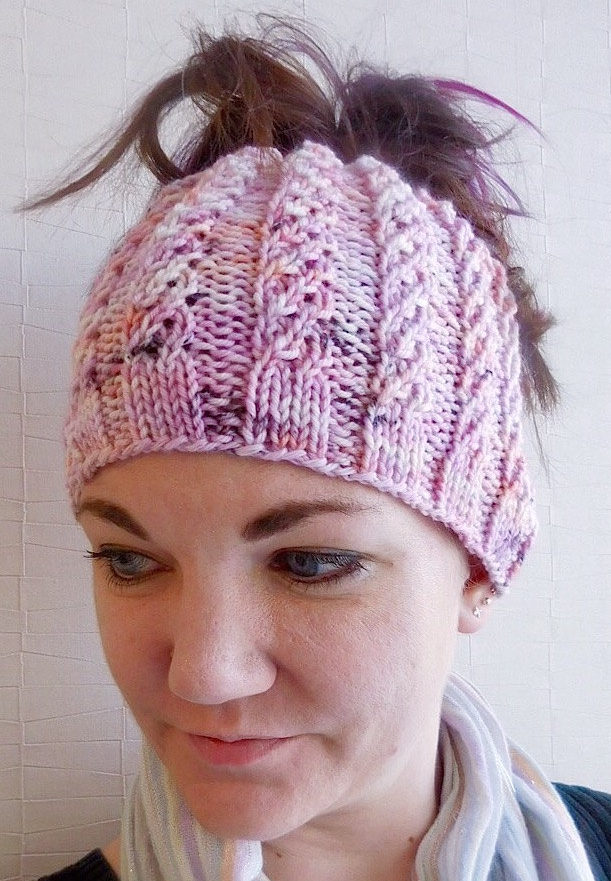 Atalanta Bun Beanie
The spiral rib pattern on this ponytail hat is a simple 6 stitch repeat.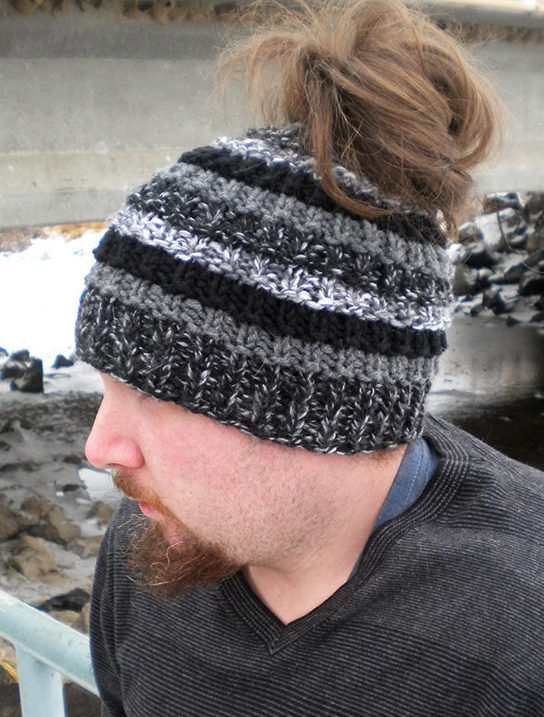 Unisex Bun Beanie
Easy hat and quick knit in bulky yarn. Two sizes. And you can sell the hats you knit from the patterns.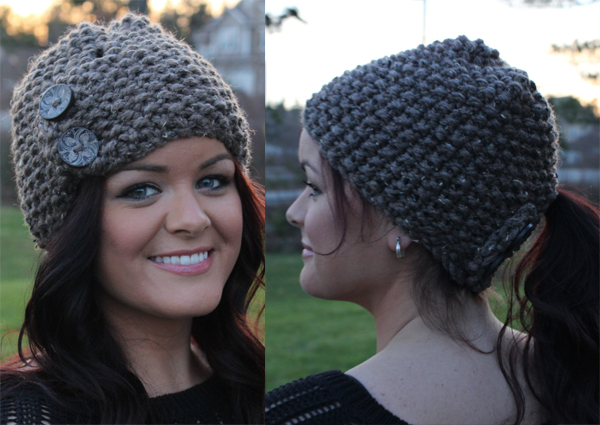 Clever Little Toque
Quick knit in super bulky yarn, this hat can be buttoned in front for style or buttoned in back to leave your ponytail free.
Ponytail Cap and Mittens
Love the unusual slit design of this vintage digital set from the 1970's.
Terry Matz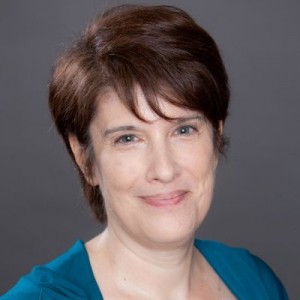 Terry is a knitting late-bloomer, learning to knit as an adult from Internet tutorials, because she wanted a craft that was useful, fun, and portable. Knitting hats for cancer patients inspired her to design her own patterns—available for free at her blog, intheloopknitting.com. Terry met her husband Ken at a science fiction convention and moved to the Kansas City area to be with him more than 30 years ago. Terry supports her yarn stash by creating websites and other digital media. Terry firmly believes in Knitting in Public—it's a great conversation starter!