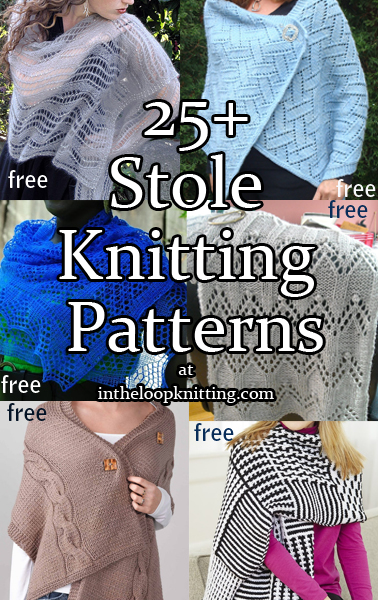 To get the knitting patterns, scroll down the page to the individual pattern you want and click on the link to that pattern.
These patterns are not my designs but links to other designers who have generously shared their patterns. If you have questions about how to knit a specific pattern, please contact the designer directly.
All links on this site are for informational purposes, but please note that some links are to affiliate sellers that pay me a small commission on purchases.

Leher Wrap
Leher is a rectangular lace shawl featuring a wave-like stitch pattern worked over a multiple of 17 stitches and 34 rows. Designed by Sandhya S. Pictured project by hiphopknitter

Helms Deep Wrap
This lace rectangular wrap features zizag eyelet lace with bobbles. Designed by Black Hound. Pattern includes cast-on numbers for 4 different widths. Pictured project by Knittygolfgirl

Princess Lace Wrap
This lace rectangular wrap is designed by Betsy Perry. 12″ x 60″. Pictured project by Knittygolfgirl

Slip Stitch Graphic Shawl
This rectangular wrap is worked in one piece in 10 panels of 2 stitch patterns each.

Seascape Stole
Rectangular shawl with repeating waves of lace. Perfect for weddings or special events. Designed by Kieran Foley. Pictured project by Graylake

Evelyne Shawl
Easy but stunning stole that alternates a 4 row repeat lace pattern with stockinette. Designed by Denise Twum. 16″ x 48″. Pictured project used one skein of 230 yards of lace yarn.
 
Fall Breeze Shawl
I've knit this wrap as a gift to my mother and it's very easy. It's a rectangular shawl or stole with eyelet Lace Check squares at each end. The original pattern has a stockinette body but the pictured project by lauremir continued the Lace Check pattern throughout. It does require blocking to open up the lace. My mom got a lot of compliments on her shawl. Designed by Denise Twum

Solstice Stole
This lace stole is created with a 7 stitch 16 row repeat. Designed by Kristin Hansen. Great for weddings and special events. Pictured project by Anne1962
[widget id="black-studio-tinymce-8″]

Liquid Silver Shawl
This lace stole features lace zigzags and optional beads. Designed by by Rosemary (Romi) Hill for elann. Great for weddings and special events.
Vacillate Wrap
Stunning rectangle shaped shawl wrap in a fun chevron pattern with easy slipped stitch colorwork.
By Airmail Wrap
This easy rectangular shawl is knit on on the bias in easy garter stitch.
Faraway Blues Lace Wrap
The lace instructions for this rectangular shawl are both written and charted. Aran weight yarn.
Mistral
This lace stole can be adapted to a scarf size. Pattern directions include lots of color pictures, very detailed knitting instructions and definitions of stitches used, and NO CHARTS
Bayberry Wrap
This rectangular shawl is an easy pattern that creates texture with just knit and purl stitches.
Tweed and Tassel Wrap
This rectangular shawl features a herringbone style texture created with knit, purl and slip stitches. Tassels and fringe are optional.
Hillflowers Wrap
A light rectangle scarf or wrap in 2 sizes featuring an easy-to-work stitch pattern with a rolling cadence. Yarn also available on pattern site.
Get the knitting pattern at Annie's
[widget id="black-studio-tinymce-13″]

Ishka Shawl
Ishka is an easy reversible stole, perfect for beginners in lace knitting, according to the designer. Looks great in variegated yarn!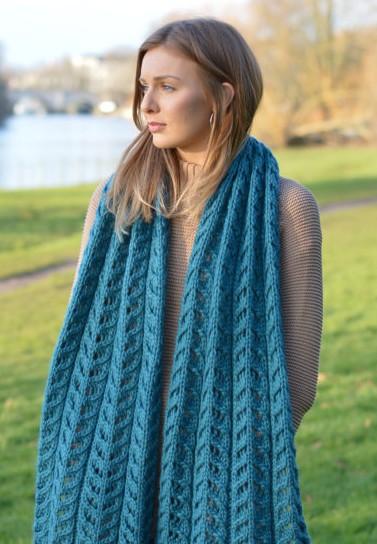 Kinvara Shawl
The pattern is only 4 rows of basic knitting stitches repeated until you reach the required length. This makes it a very enjoyable knitting experience and VERY satisfying as it's quick and easy but with beautiful results.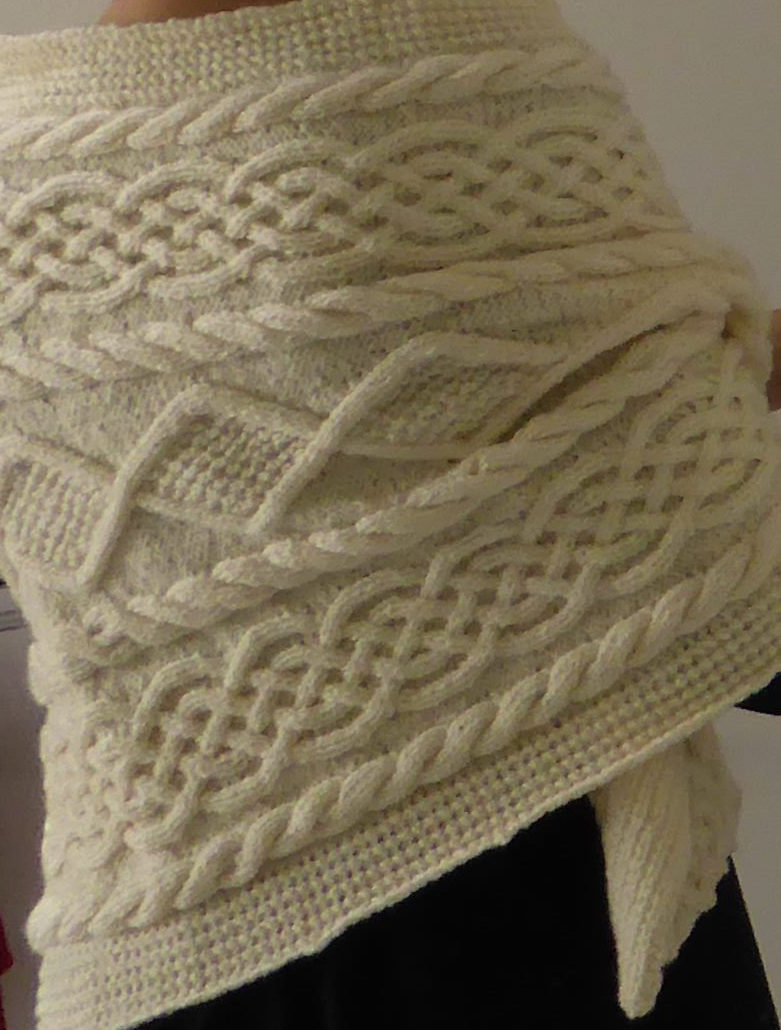 Rectangular Aran wrap
Cabled stole is worked sideways to the required length.
Terry Matz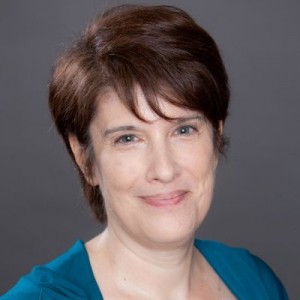 Terry is a knitting late-bloomer, learning to knit as an adult from Internet tutorials, because she wanted a craft that was useful, fun, and portable. Knitting hats for cancer patients inspired her to design her own patterns—available for free at her blog, intheloopknitting.com. Terry met her husband Ken at a science fiction convention and moved to the Kansas City area to be with him more than 30 years ago. Terry supports her yarn stash by creating websites and other digital media. Terry firmly believes in Knitting in Public—it's a great conversation starter!