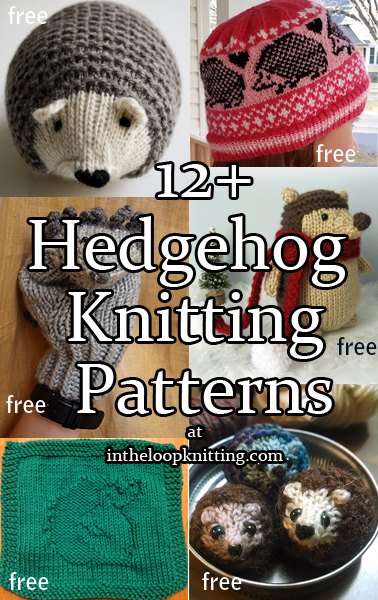 Toys, cloths, hats, pillows and other knitting projects featuring Toys, accessories, washcloths and more inspired by the spiny but cuddly hedgehog. Most patterns are free.
To get the knitting patterns, scroll down the page to the individual pattern you want and click on the link to that pattern.
These patterns are not my designs but links to other designers who have generously shared their patterns. If you have questions about how to knit a specific pattern, please contact the designer directly.
All links on this site are for informational purposes, but please note that some links are to affiliate sellers that pay me a small commission on purchases.
Free Patterns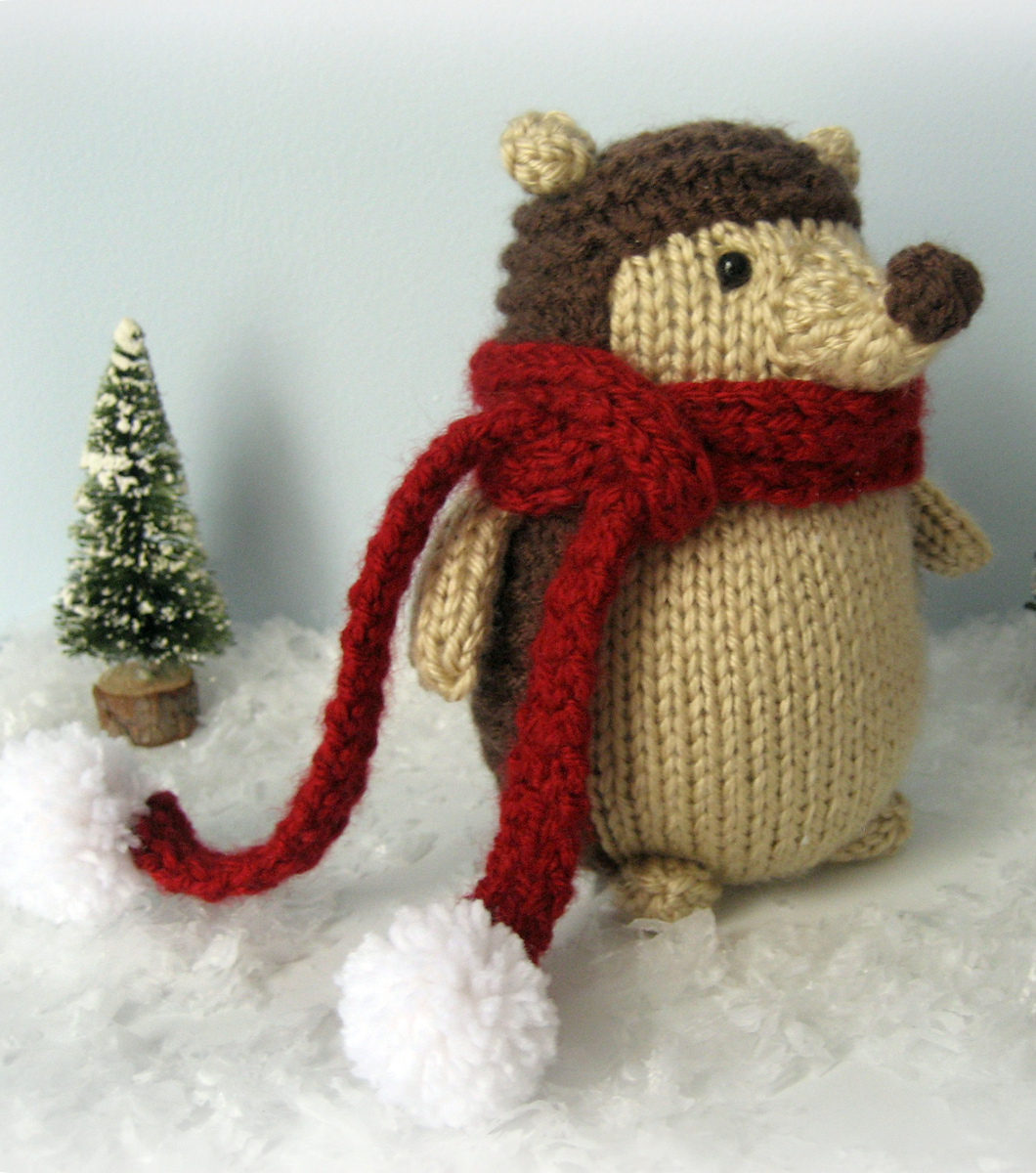 Hedgehog Amigurumi
Amy Gaines' cute hedgehog toy is 6 inches tall.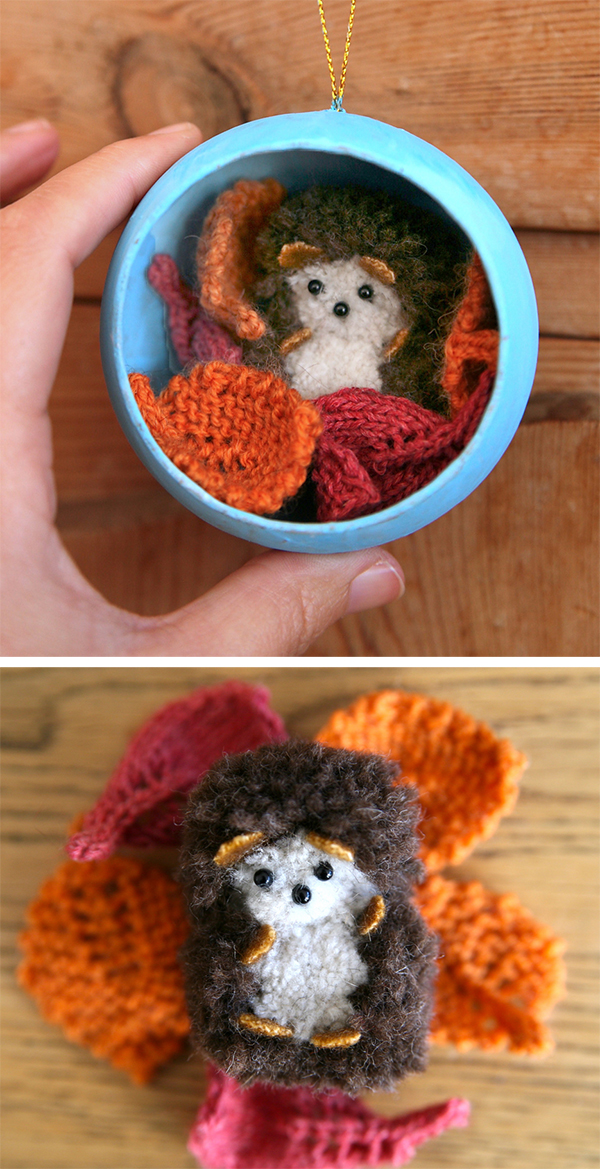 Hibernating
This little hedgehog is nestled into a bed of leaves, ready to sleep away the winter, great as a tree ornament or stocking stuffer. Hedgehog's leaves are knitted flat and the hedgehog is made from 2 pompoms. The pattern has full written instructions for making the hedgehog and leaves, and each step is supported by photos. Designed by Charlotte Marjoribanks.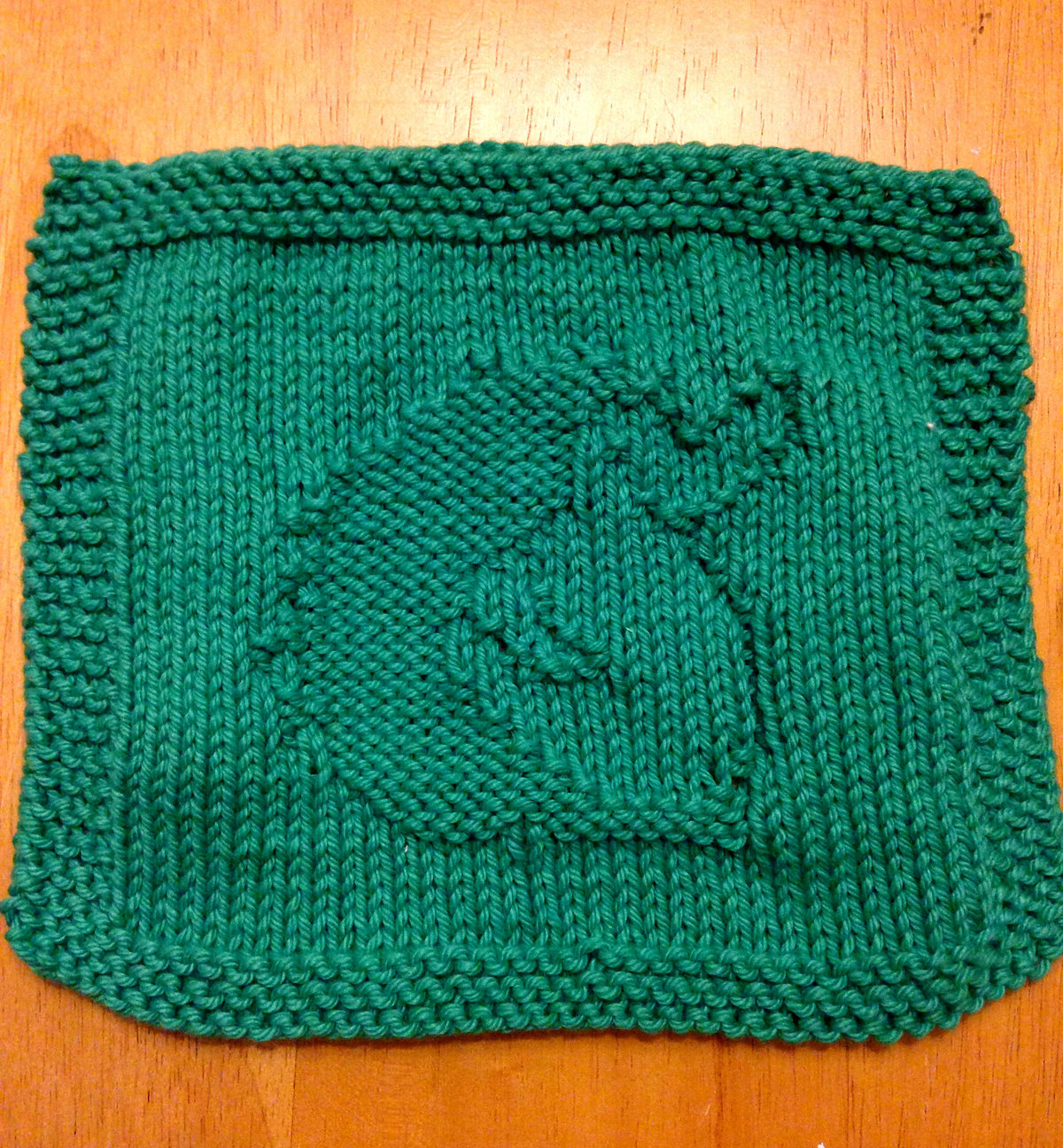 Hedgehog Wash Cloth
This easy motif for a smiling hedgehog can be used on wash or dish cloths, afghans, and more. Designed by Ber Alcock-Earley Pictured project by AmyFrCh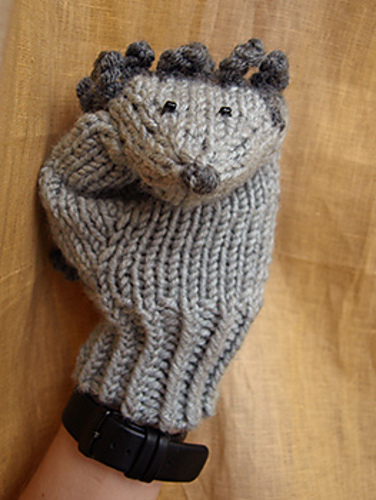 Hedgehog Mittens
Designed by Ekaterina Sokolova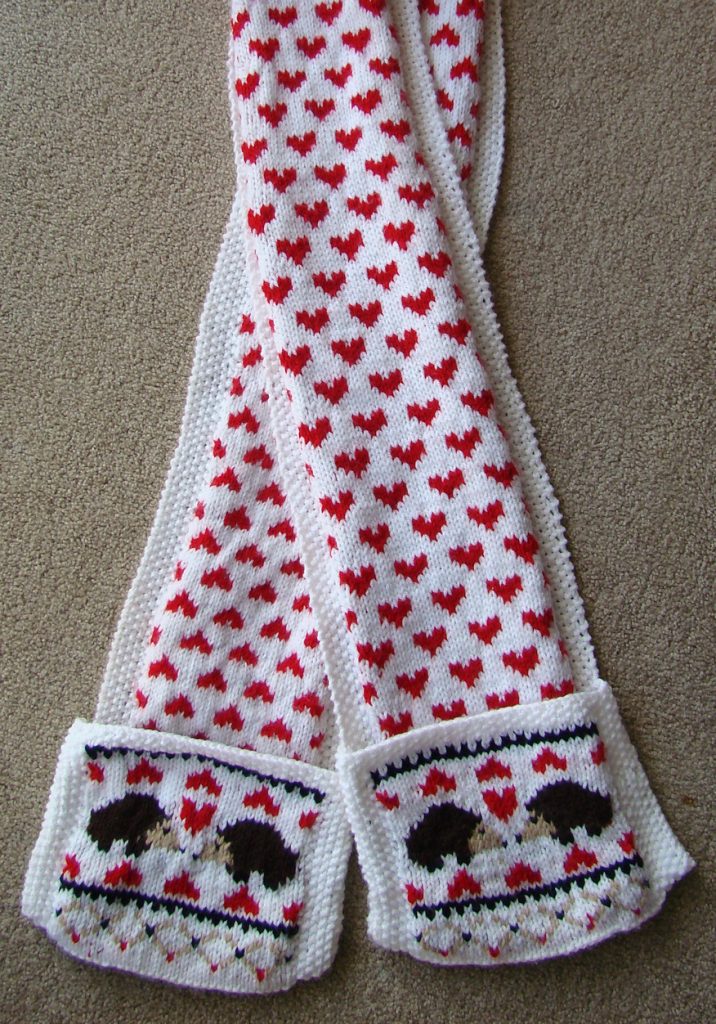 Hedgehog Love Scarf
This adorable scarf by knittedblissJC features hedgehogs on pockets and a heart motif. Ravelrers have also adapted this design to sweaters, coin purses, and more. Pictured project by yamthedestroyer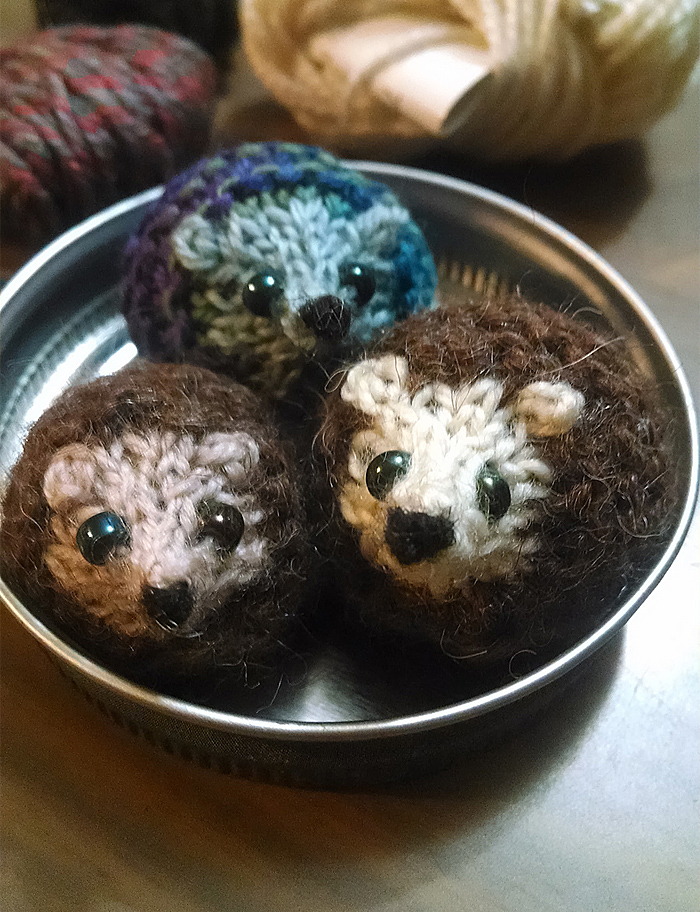 Harry Hedgehog
Tiny hedgehog toy is only 1.5" long and takes only 20min to make. Designed by Raynor Gellatly. Pictured project by onthetide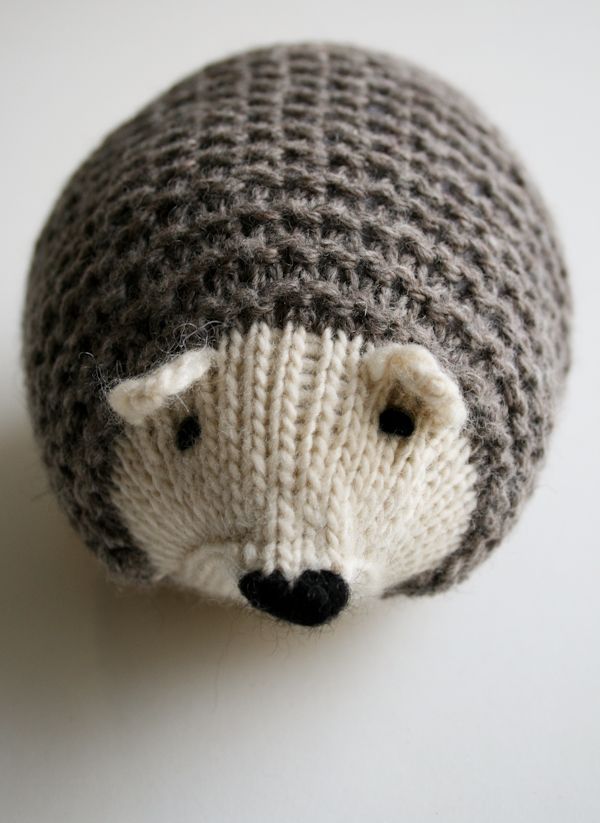 Hedgehog
Designed by Purl Soho, this cute hedgehog is about 6 inches long and 11 1/2 inches around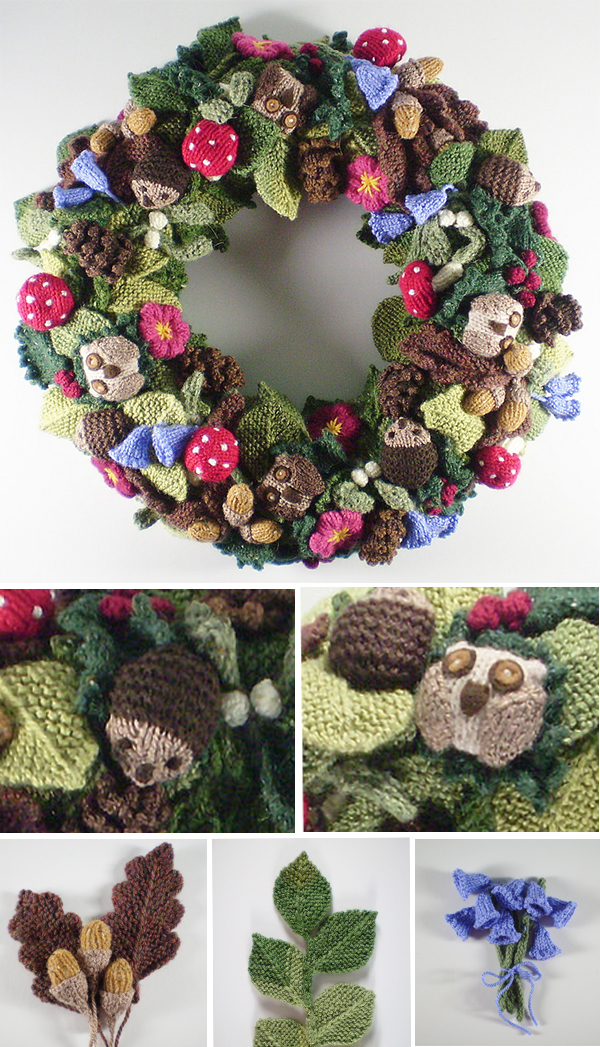 Woodland Wreath
Designed by Frankie Brown, this knitted cover for any size wreath features hedgehogs, owls, leaves, flowers, mushrooms, pine cones, acorns and other woodland flora and fauna.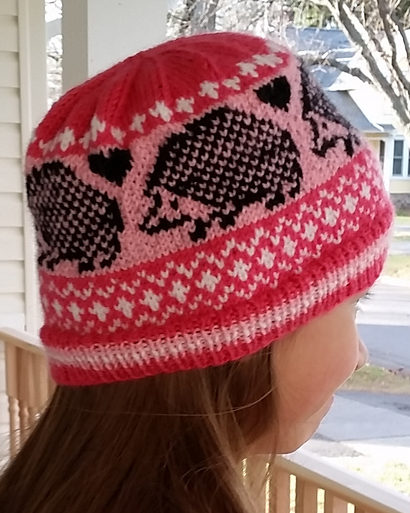 Hedgehog Hat
Stranded colorwork beannie designed by Elise Cohen. Pictured project by knittymom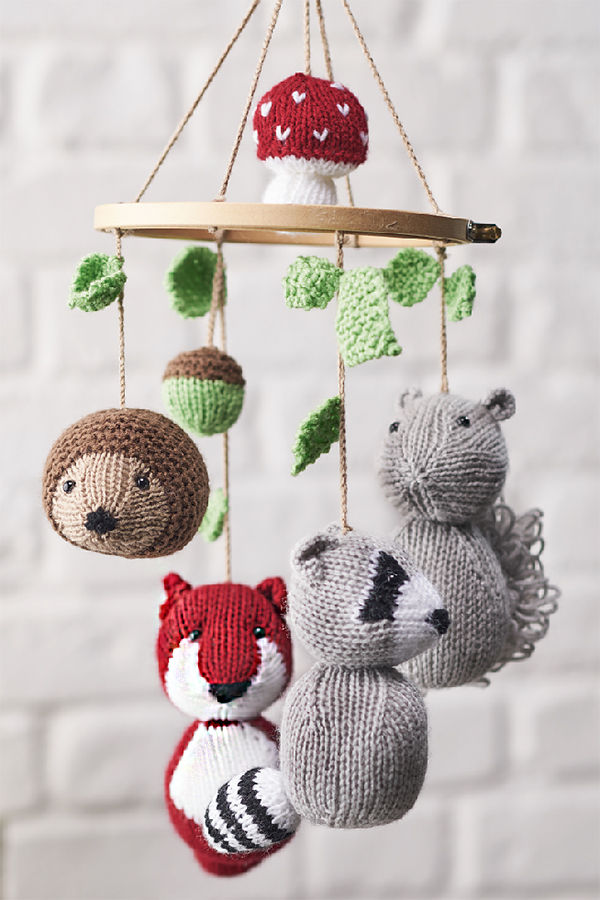 Woodland Tales Animal Mobile by Amanda Berry
The pattern includes instructions for making the squirrel, racoon, fox, hedgehog, toadstool, acorn and leaves with photos. Fox, Squirrel and Racoon are 13cm tall, Hedgehog is 8cm long, and Toadstool is 7cm tall. Designed by Amanda Berry.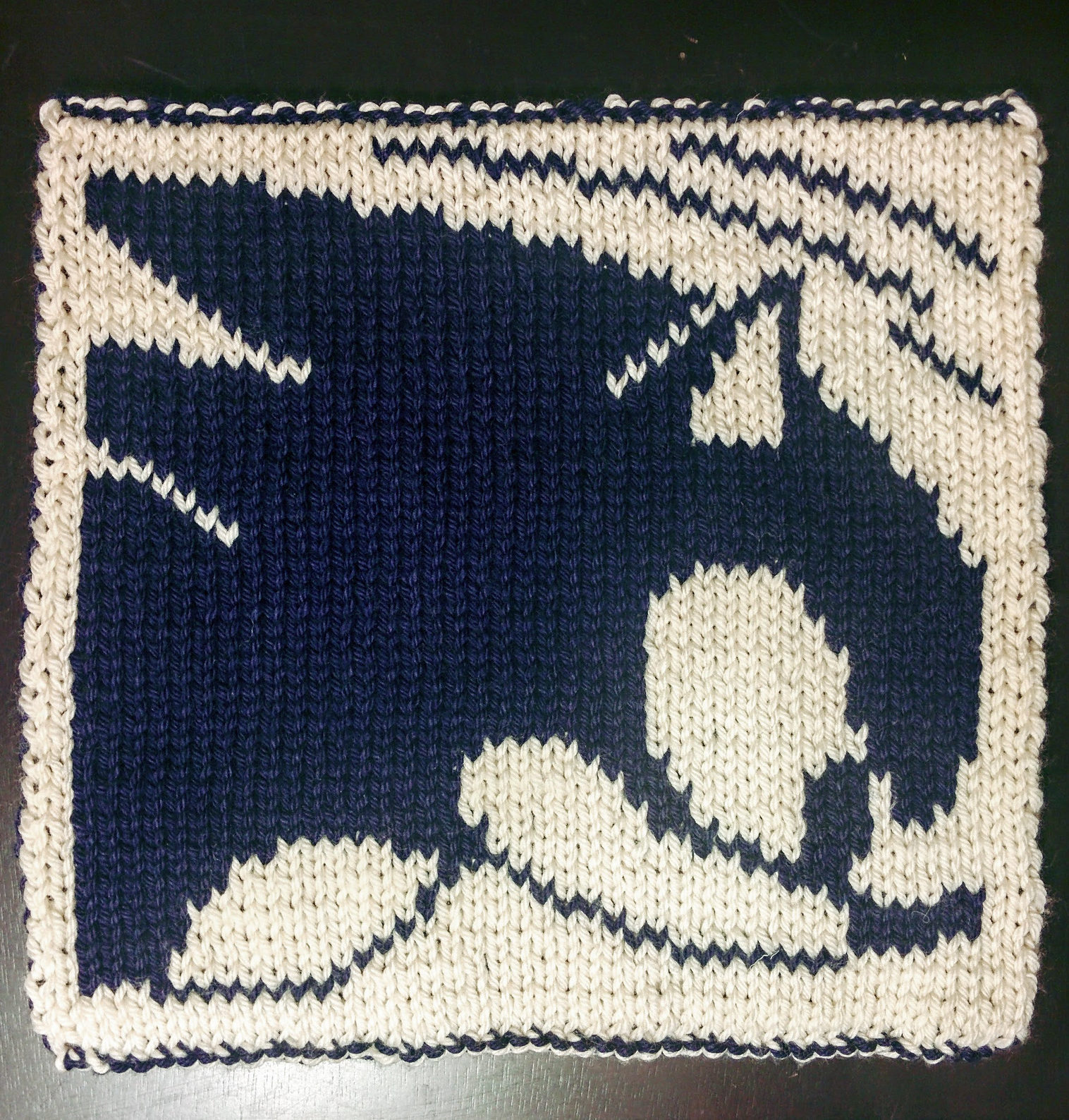 Sonic the Hedgehog Block
Double-knit block of the beloved Sega game character that can be used for afghans, wash cloths, and more. Designed by Megan-Anne Llama. Pictured project by misseevee
Patterns for Purchase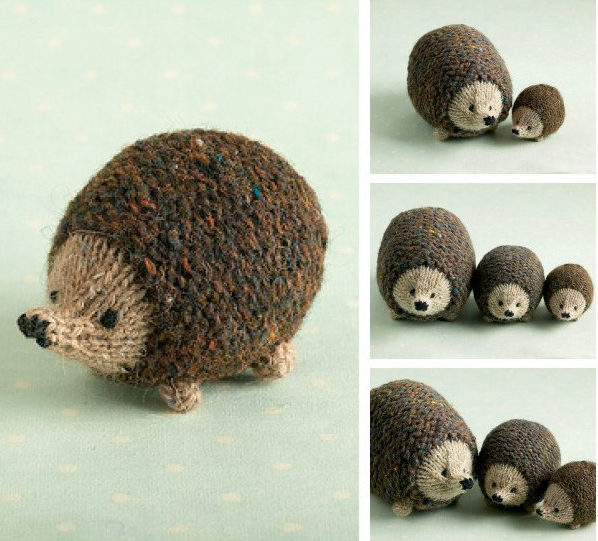 Little Oddment Hedgehog
This quick and simple little pattern is a great stashbuster for scrap yarn. These hedgehogs make great toys or pincushions and are knit flat and seamed.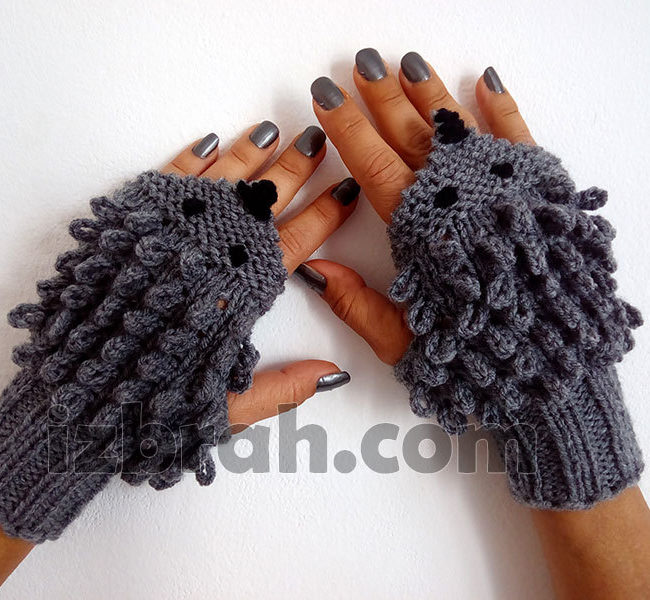 Hedgehog Gloves
These cute fingerless gloves come with written and charted instructions as well as step-by-step photos. The designer also offers the finished product for sale.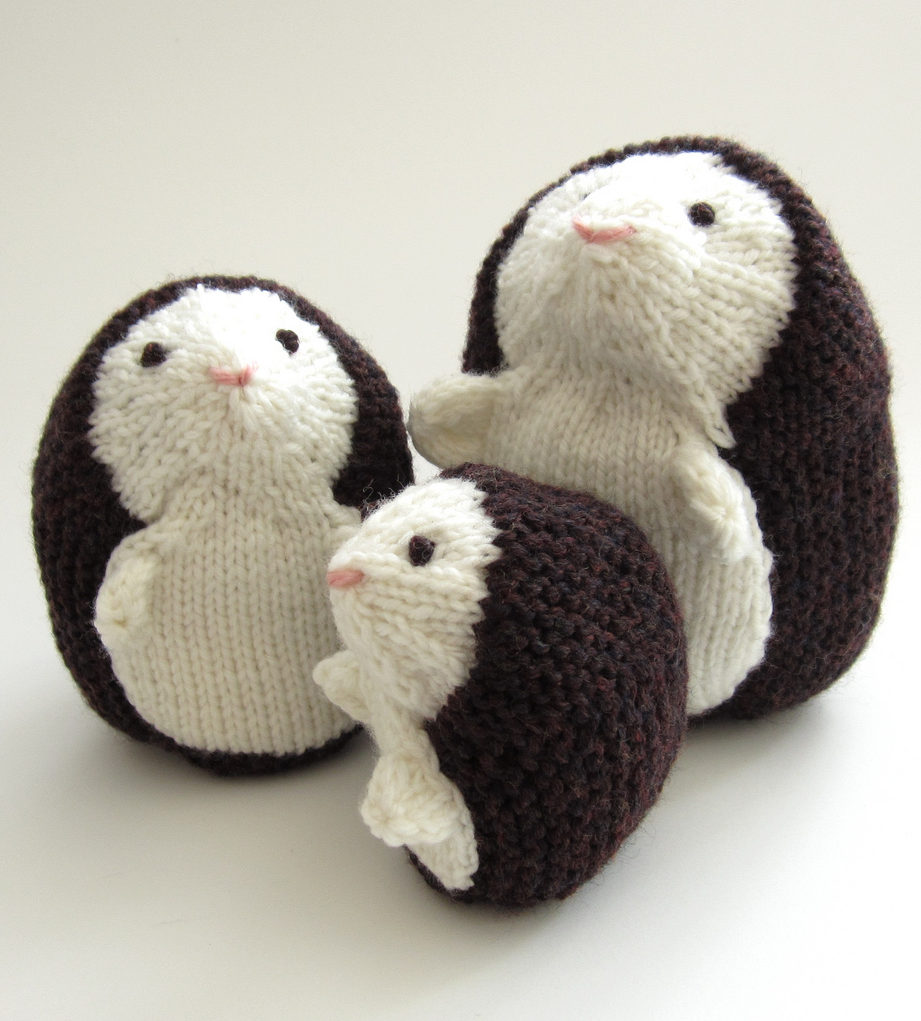 Hedgehog Family
The Hedgehogs pattern is a quick knit with only two short sewn seams. Large 5.5" (Medium 4.5", Small 3.25") tall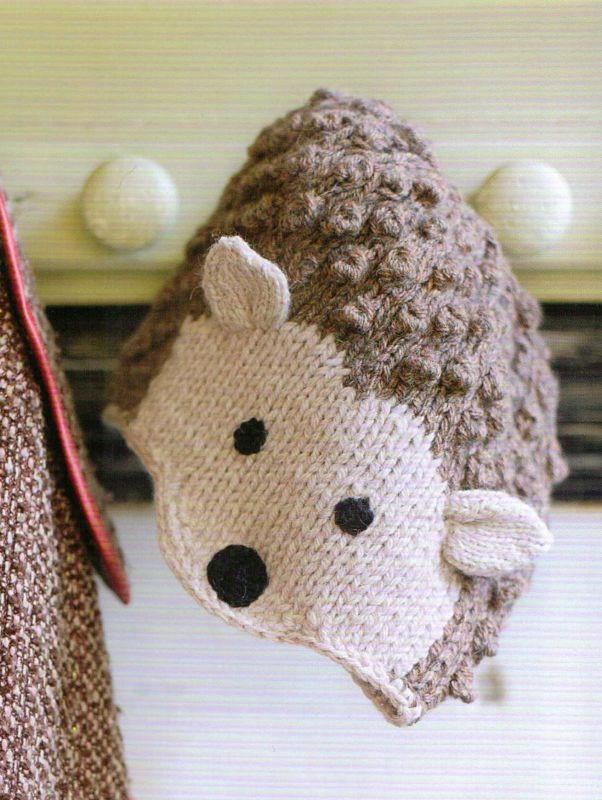 Hedgehog Hat
Prickles the Hedgehog Hat is one of the 35 knitting patterns in Knitted Animal Hats: 35 wild and wonderful hats for babies, kids and the young at heart

Try Amazon Prime 30-Day Free Trial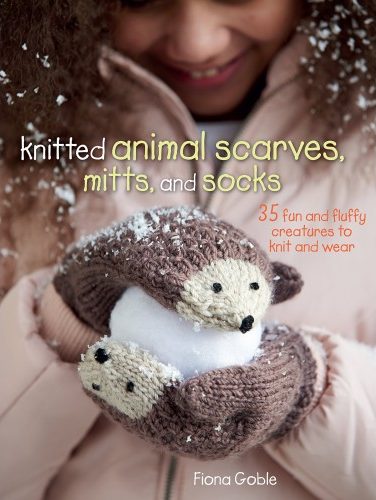 Knitted Animal Scarves, Mitts and Socks
These hedgehog mittens are one of the 35 patterns in this book that also includes accessories designed like a fox, kitten, duckling, shark, penguin, elephant scarf, zebra, mice, and more.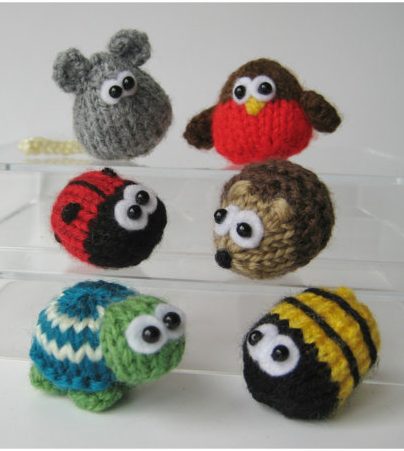 Teeny Animals
Knitting patterns for Teeny Animals including mouse, robin, ladybug, hedgehog, turtle, and bee. The teeny toys are approximately 3 x 3 cm.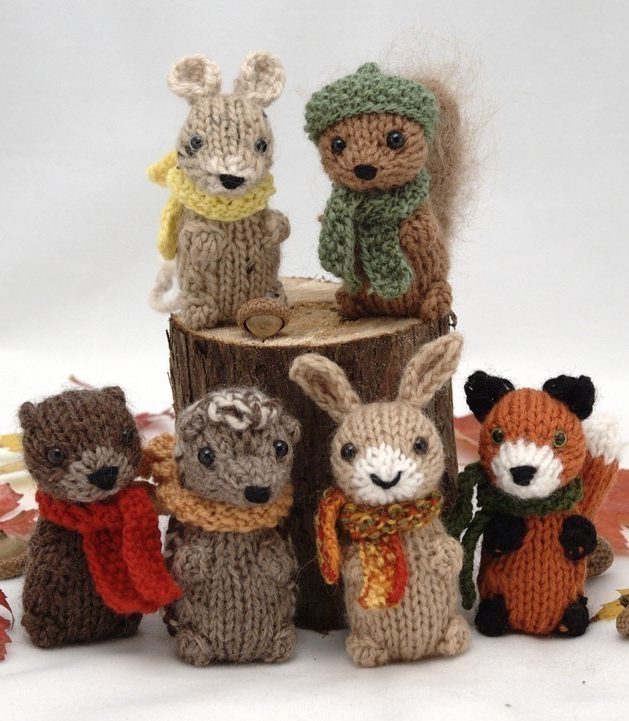 Wee Woodland Wuzzies
The pattern includes instructions for 6 animals: squirrel, mouse, hare, otter, hedgehog, and fox. The finished toys are approx. 3" tall. The pieces are all knit flat, then seamed and assembled. The hat and scarf patterns are also included. Designed by Fuzzy Mitten