Super Scarf Knitting Patterns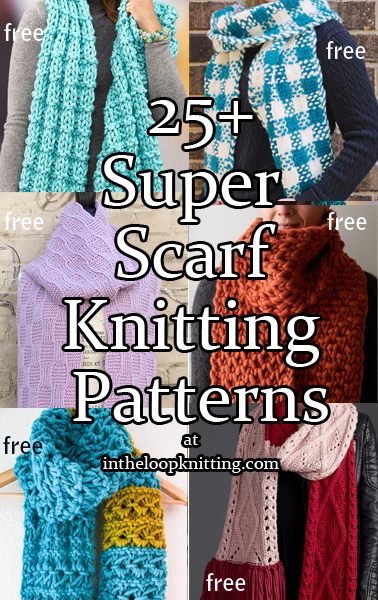 Oversized, giant super scarves to make a statement and keep you warm.
To get the knitting patterns, scroll down the page to the individual pattern you want and click on the link to that pattern.
These patterns are not my designs but links to other designers who have generously shared their patterns. If you have questions about how to knit a specific pattern, please contact the designer directly.
All links on this site are for informational purposes, but please note that some links are to affiliate sellers that pay me a small commission on purchases.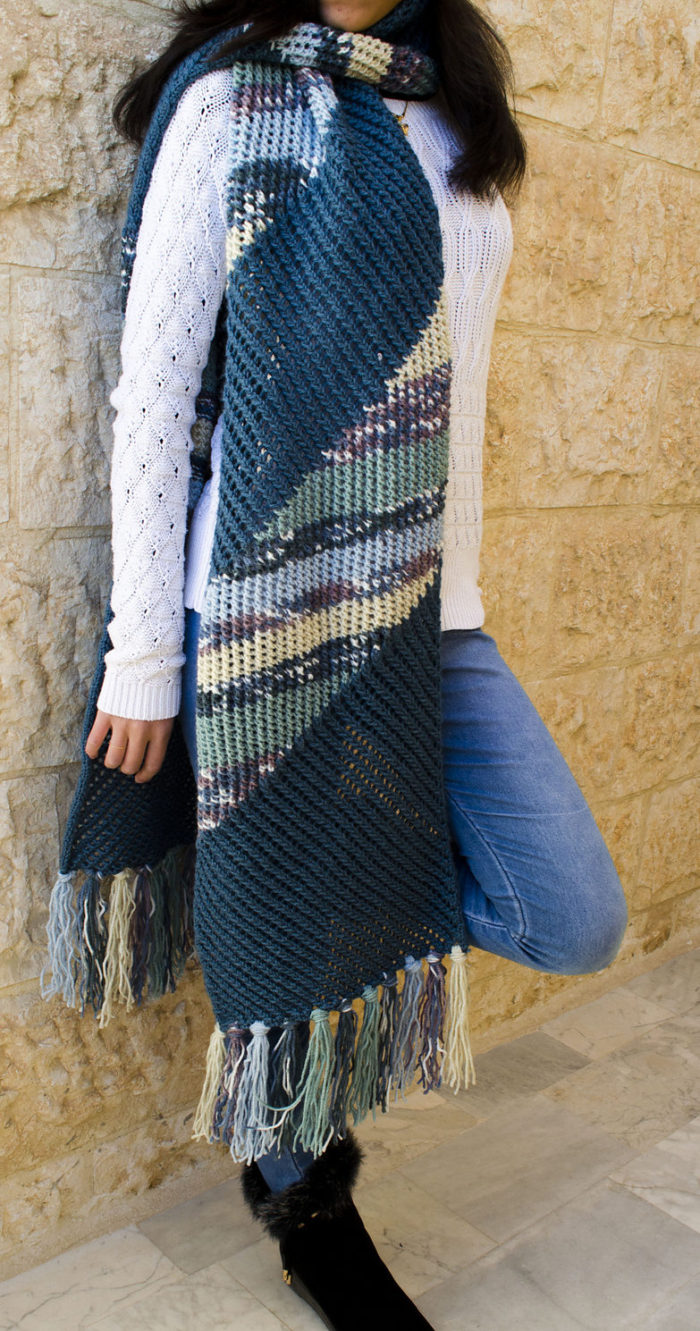 Diagonal Stripe Super Scarf
This Cozy Scarf features alternating sections of 6 row repeat diagonal stitch in solid yarn with sections in self-striping or variegated yarn. Matching hat pattern included. 13" x 90"(227 cm x 33 cm). Worsted weight yarn. Designed by Wiam's Crafts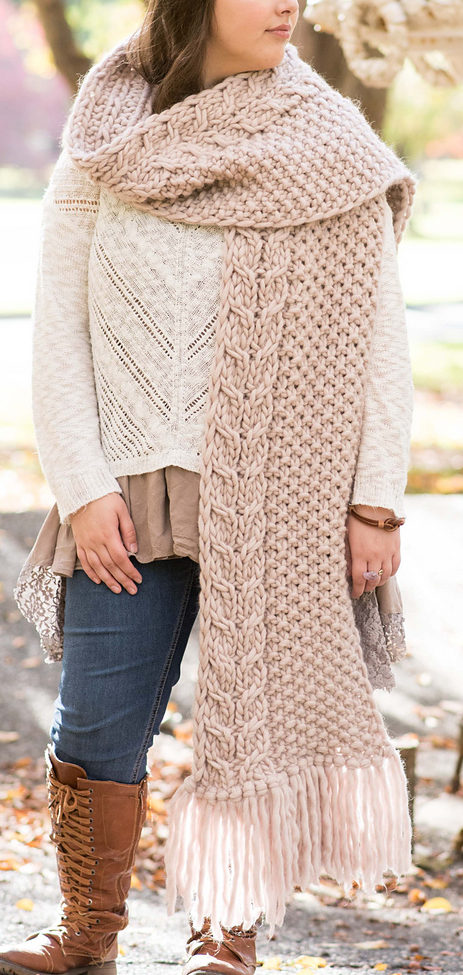 Laurel Frost Super Scarf
Fringed scarf knit in moss stitch bordered by a basic 4-row cable in super bulky yarn. 11" wide X 110" long (including fringe). Designed by Kalurah Hudson.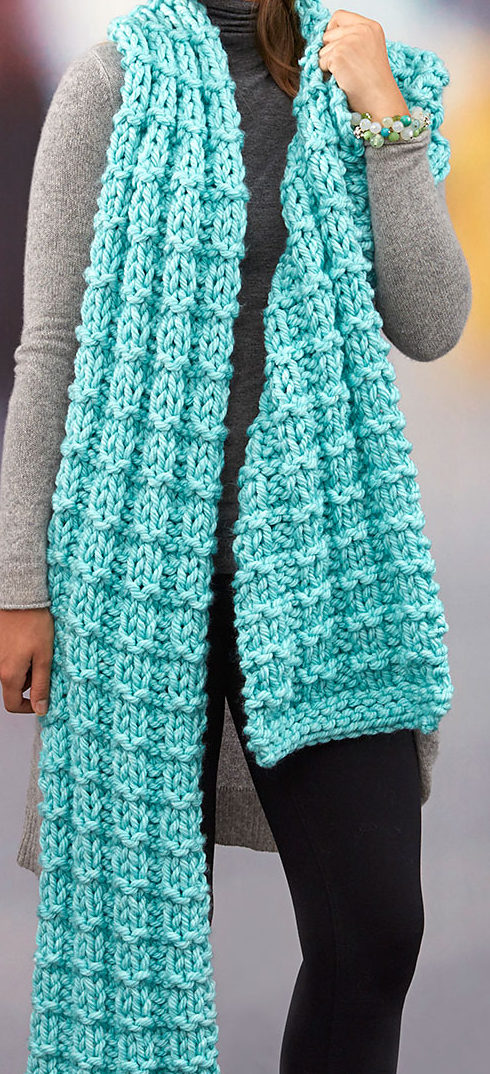 Everlasting Super Scarf
Scarf measures 10" [25.5 cm] wide x 96" [244 cm] long.. Quick knit in jumbo yarn. Designed by Cathy Payson for Red Heart.
[widget id="black-studio-tinymce-17″]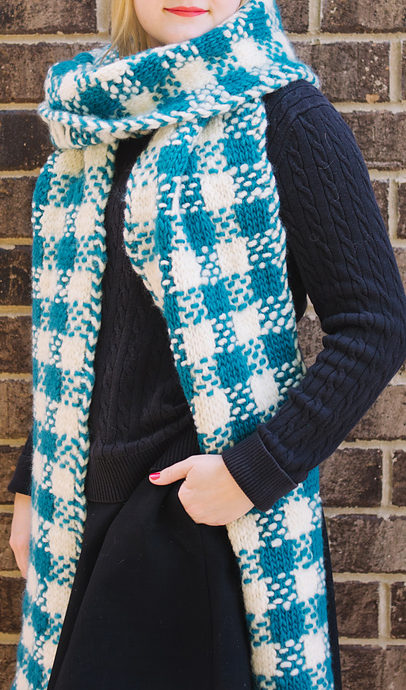 Plaid Super Scarf
Easy slip stitch colorwork creates a classic plaid pattern. Size 1 foot by 10 feet. Designed by Heidi Gustad.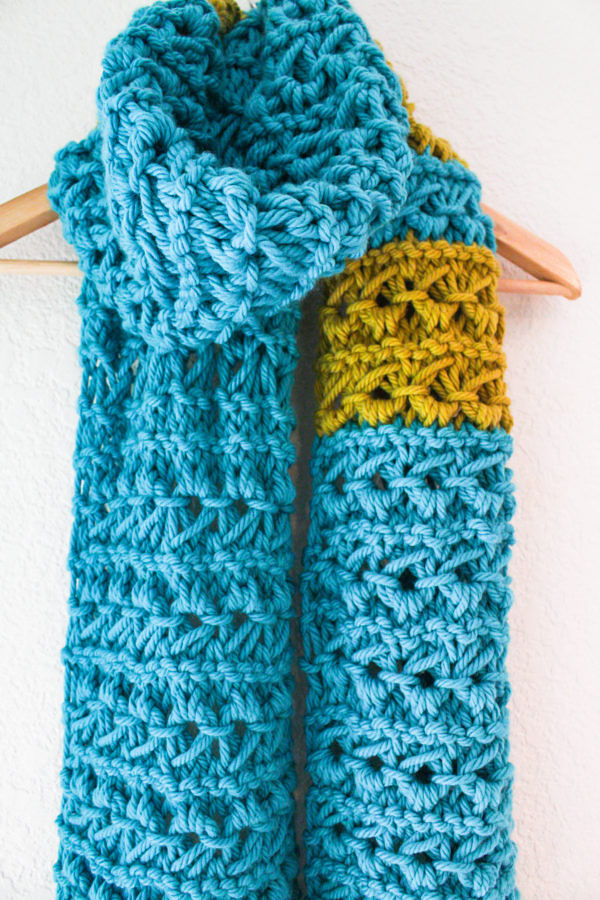 Crown Stitch Super Scarf
This scarf is knit in a 4 row repeat stitch pattern and pattern includes link to a video on how to knit the stitch. Quick knit in super bulky yarn. Size 10″/25.5 cm wide x 96″/244 cm long. Designed by Vickie Howell
[widget id="black-studio-tinymce-17″]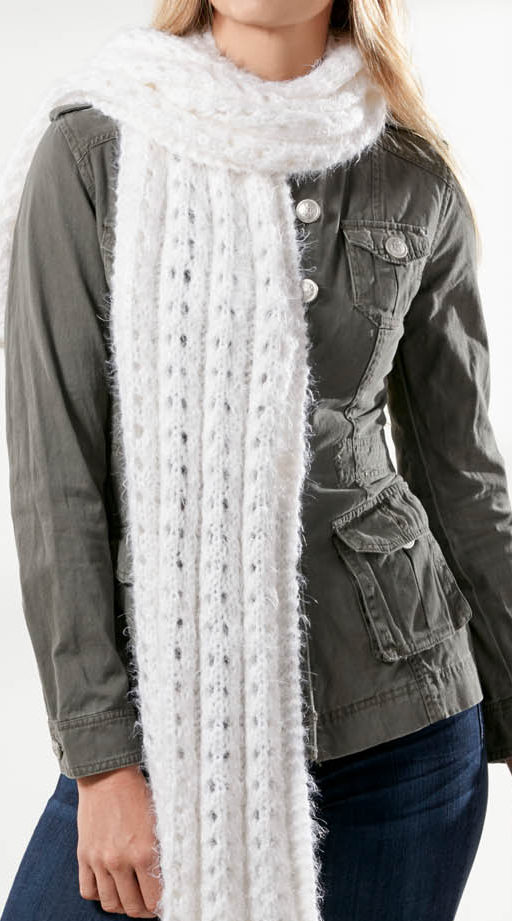 Angel Hair Super Scarf
This scarf is knit in a 4 row repeat lace. Designed by Jo-Ann Fabric and Craft Stores

Dew Drop Super Scarf
This oversized scarf pattern features a 12-row stitch pattern that creates a gorgeous overall texture. In the accompanying class, Faith Hale shows you how to get started, work the Dew Drop pattern, and make super-sized tassels to finish off the corners. Quick knit in super bulky yarn. Pattern and instructional video class available for free with a free trial at Creativebug OR purchase pattern and class individually.
Two options to get the pattern
[widget id="black-studio-tinymce-31″]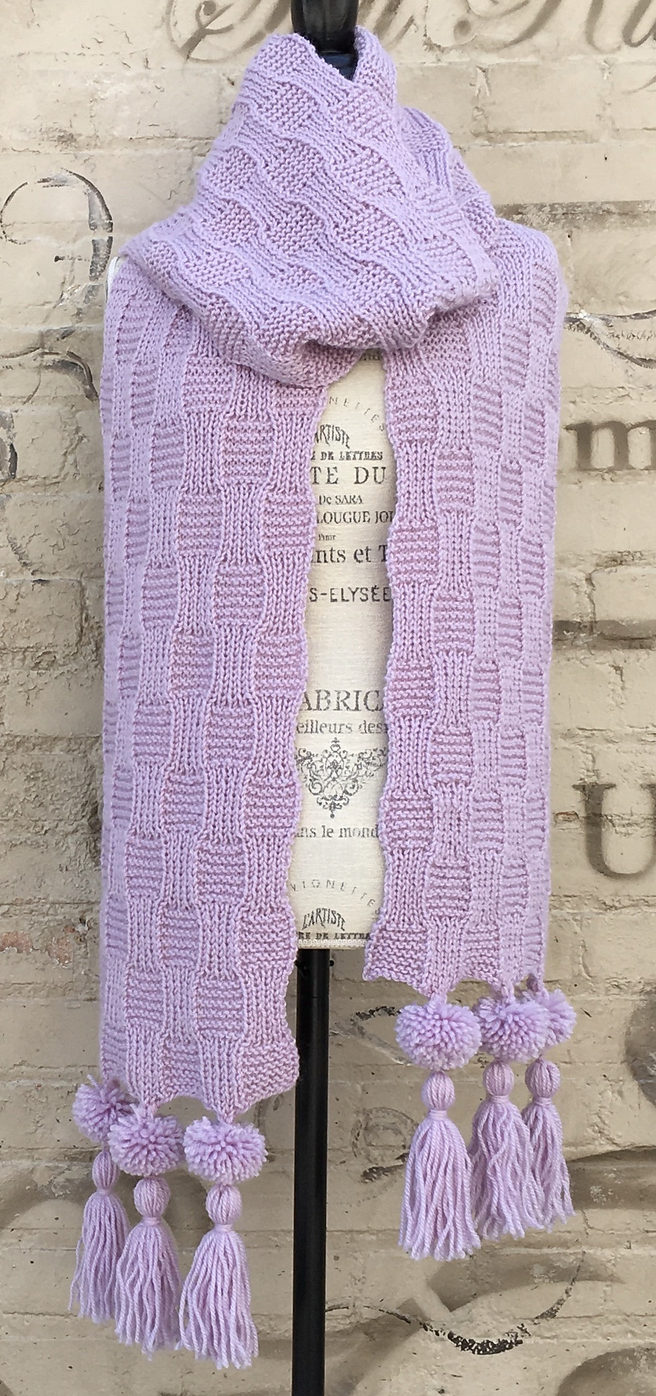 Faux Weave Super Scarf
This reversible Purple Super Scarf is made with the Faux Woven Stitch. One size: 10″ (25 cm) wide x 120″ (305 cm) long (including pompom and tassels). Designed by Alexandra Davidoff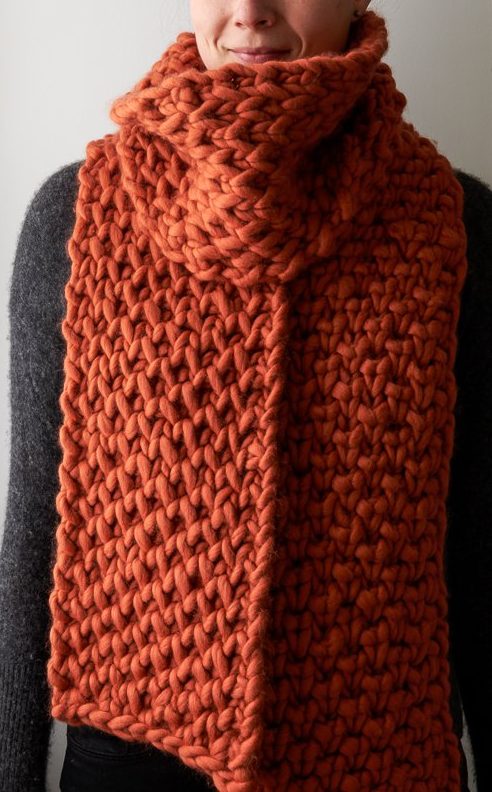 Lattice Brioche Super Scarf
The lofty texture of this scarf is created with a 4 row repeat pattern in super bulky yarn. 8 inches wide x 84 inches long. Designed by Purl Soho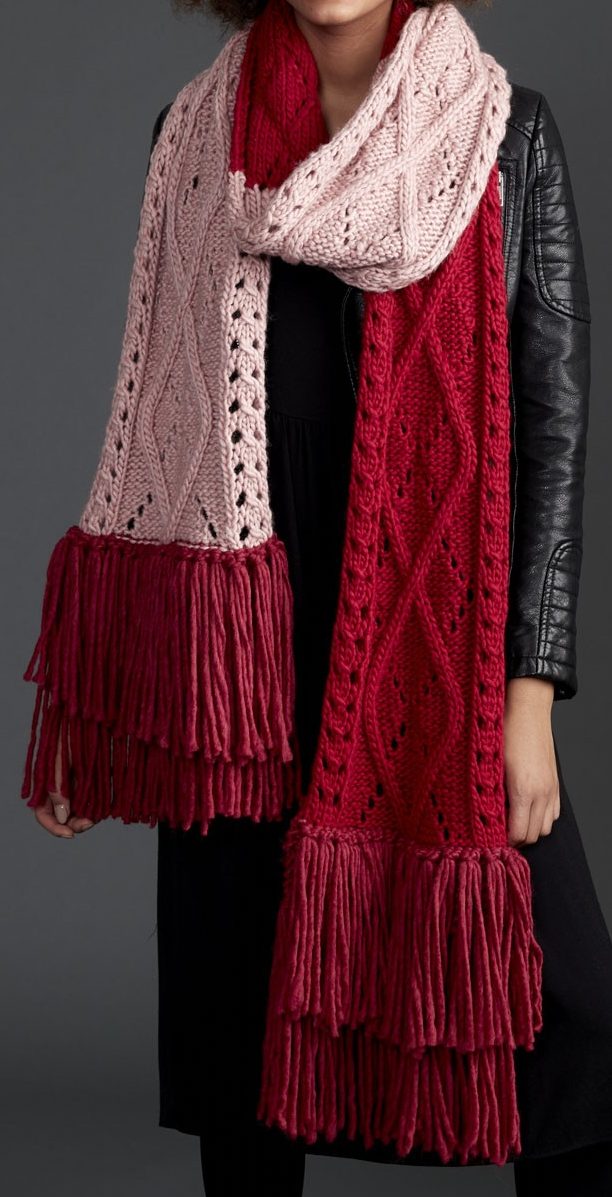 Argyle Cable Lace Knit Super Scarf
Three colors of yarn, a giant argyle inspired designed, and fringe make a colorful statement piece. Approx 12″ [30.5 cm] wide x 100″ [254 cm] long, excluding fringe. Designed by Bernat.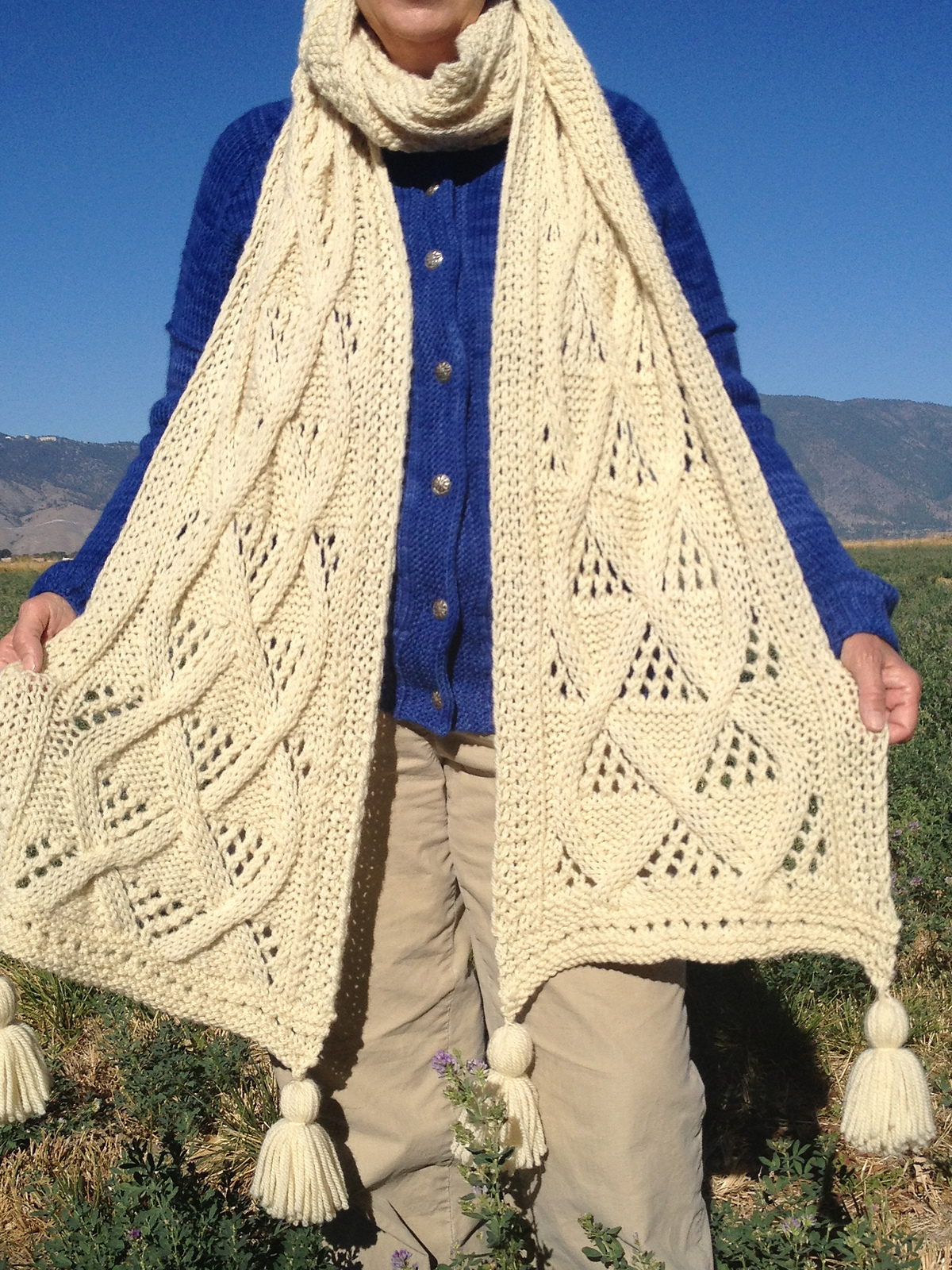 Mega Scarf
Super scarf in a lattice lace-and-cable pattern. 13″ wide and 86″ wide. Designed by Deborah Newton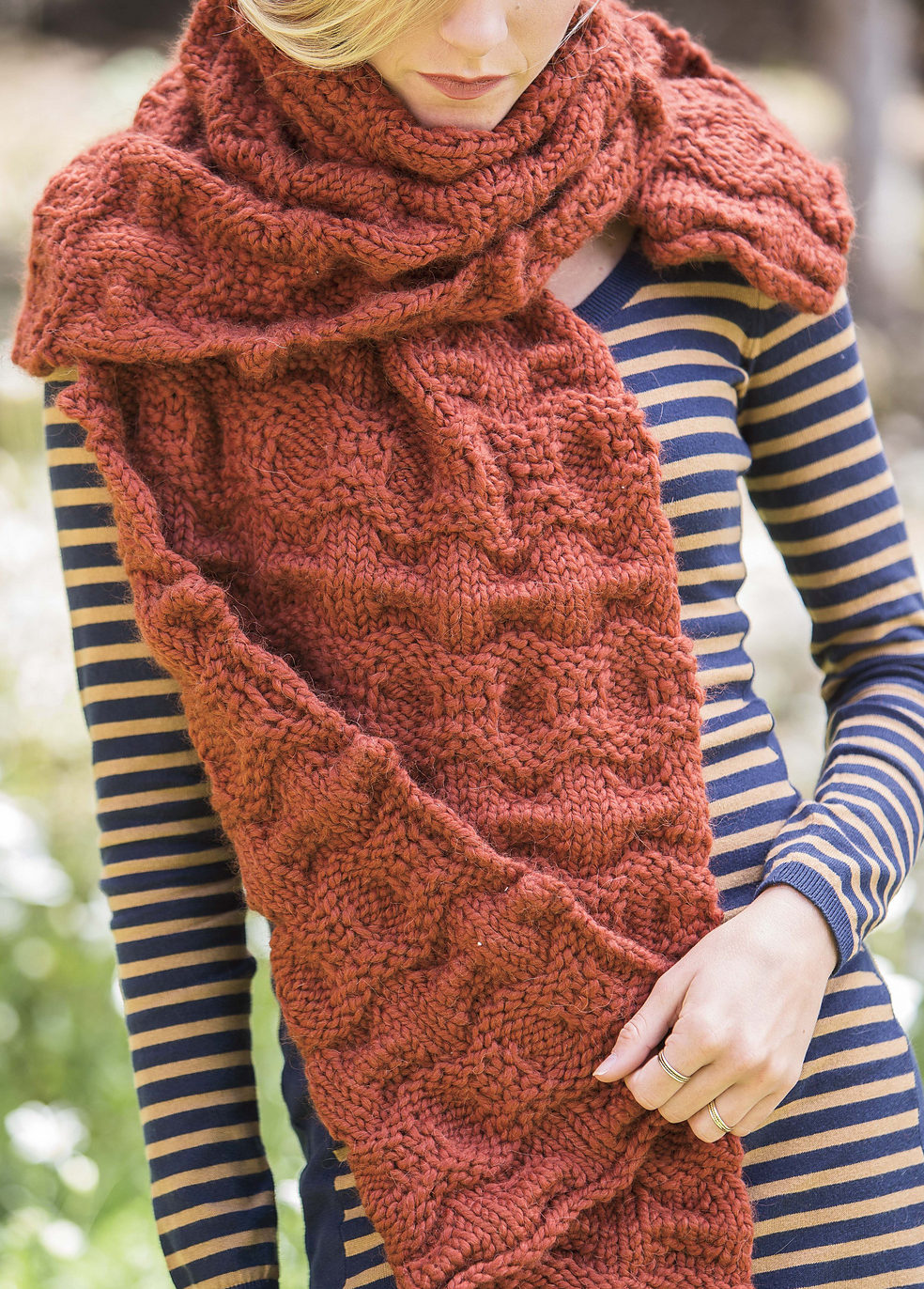 Tanawha Scarf Wrap
Reversible welted stitch pattern designed in super bulky yarn be worn as a scarf, shawl or crossed in front and pinned in the back to make a vest. Designed by Erica Schlueter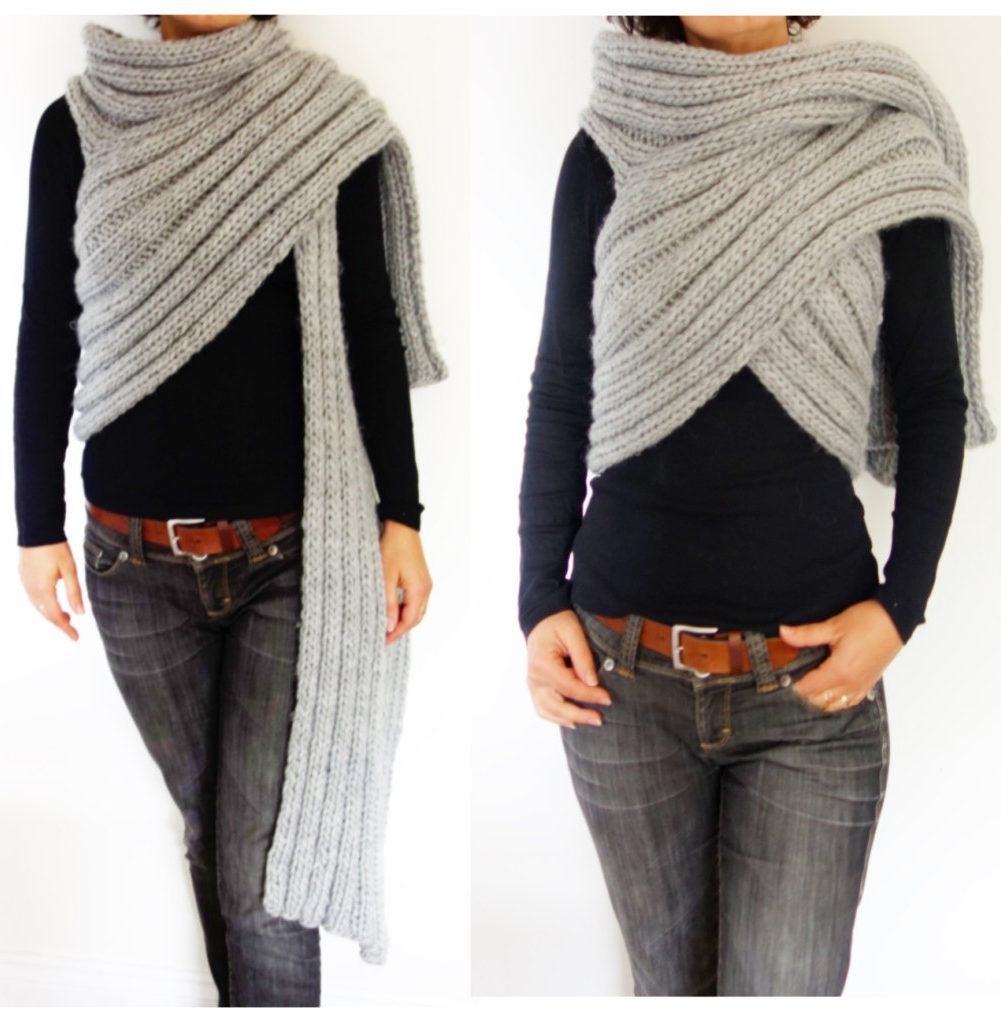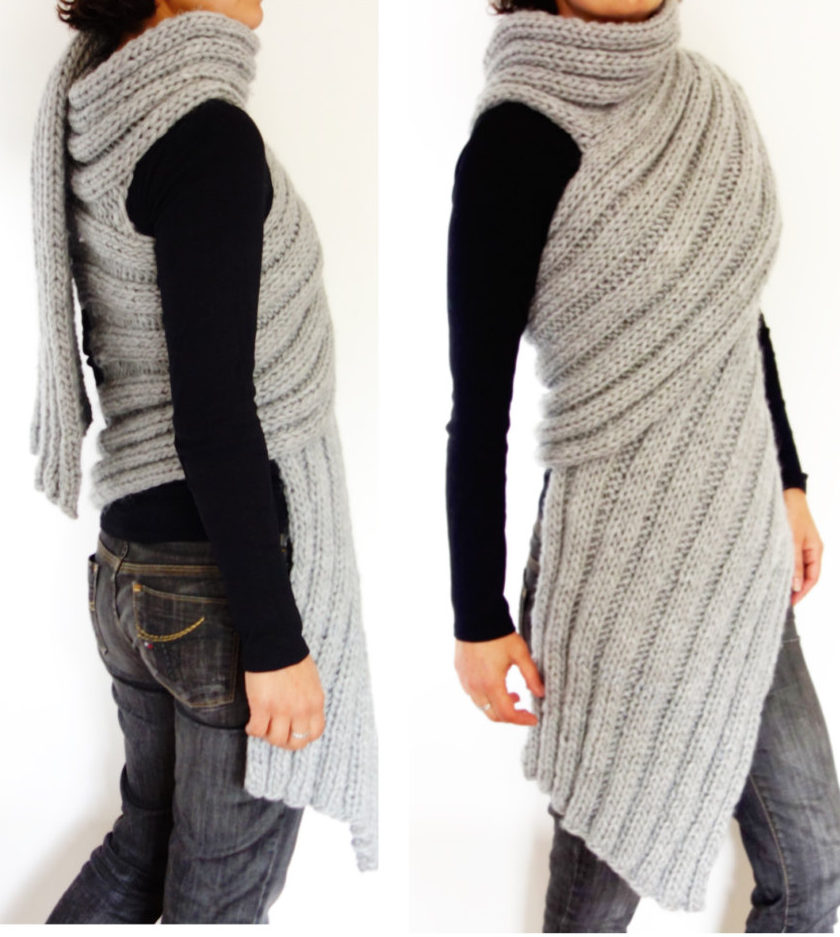 Zendaya Inspired Wrap Scarf
Versatile ribbed scarf / wrap / poncho / jacket inspired by the a one of a kind outfit that Zendaya wore in Paris. Suitable for beginners. Size S,M, L,XL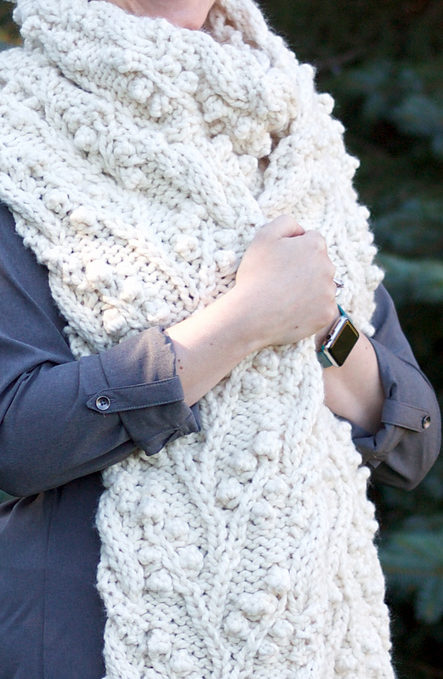 Frostberry Super Scarf
This texture-rich scarf featurescables and bobbles on a background of reverse stockinette. Written instructions and chart. Designed by Whittney Perez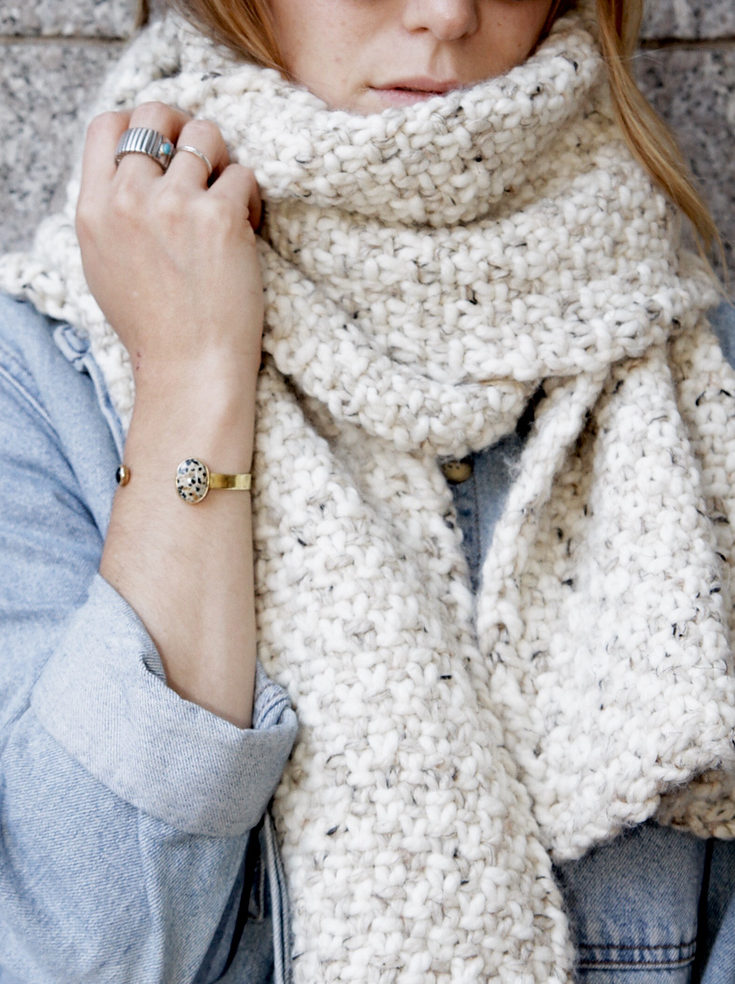 Lighthouse Bay Super Scarf
Linen stitch gives this super scarf its woven texture. Easy pattern. Width: 10"/25cm Length: 90"/2.3mDesigned by Two of Wands
Super Scarves to Knit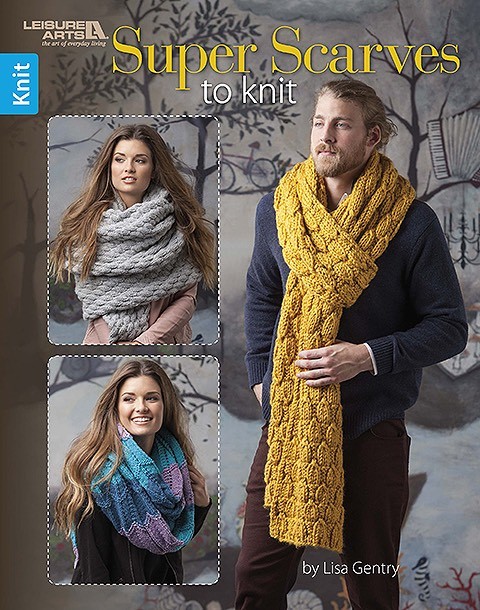 Each of the six designs in Super Scarves to Knit from Leisure Arts is about 14 inches wide and 120 inches long. The designs by Lisa Gentry include Pebbles, Radiance, Regency, Reversible Cables, Chevron, and Mosaic.
[widget id="black-studio-tinymce-30″]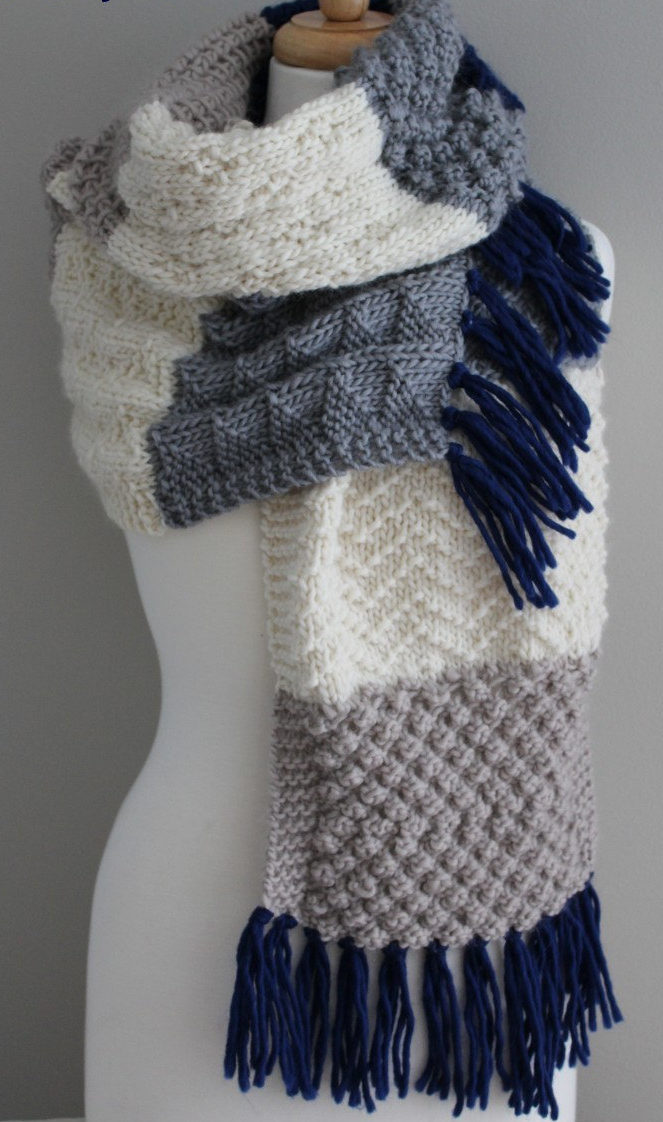 Sampler Super Scarf
This cozy scarf features 11 sections and 7 different stitch patterns. Finished measurements are 12″ x 77″ plus fringe.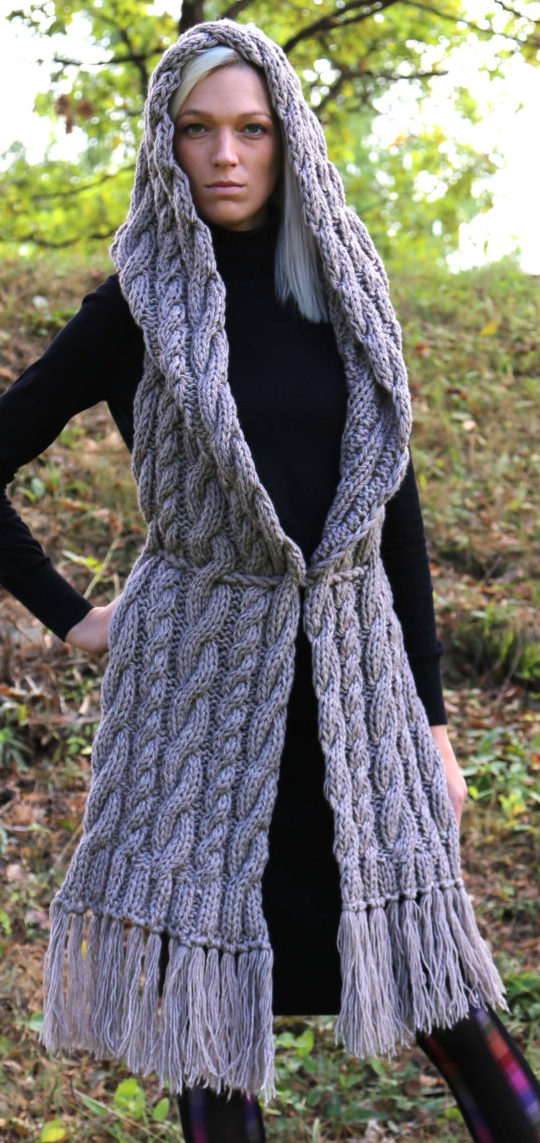 Hooded Cable Super Scarf
Cabled and fringed scarf with hood can be worn many different ways. Quick knit in super bulky yarn.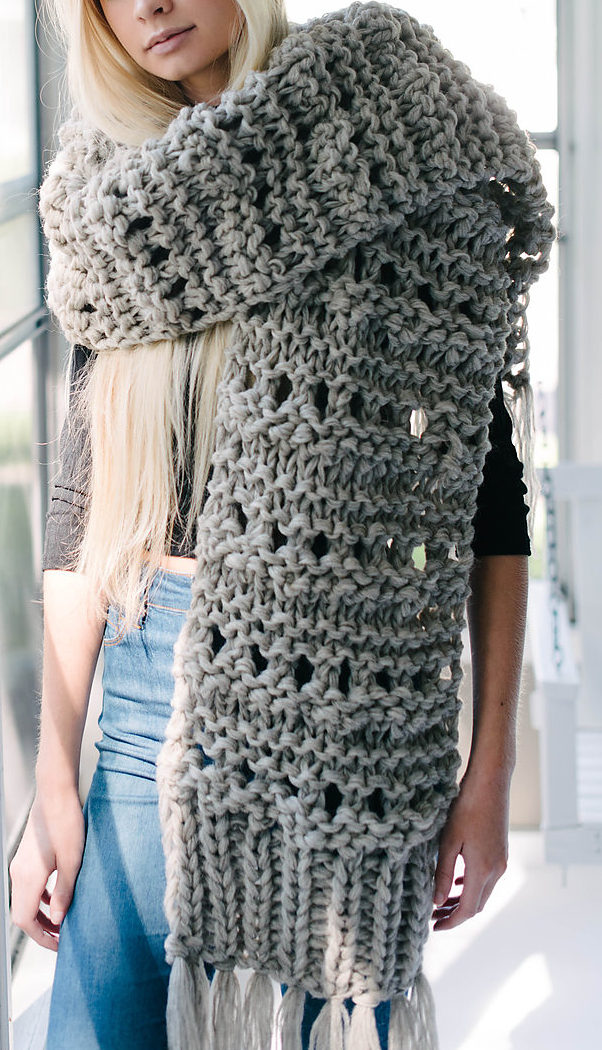 Leo Scarf
Easy oversized scarf is a quick knit in super bulky scarf.
[widget id="black-studio-tinymce-13″]
My ne
phew Tom and his wife Jean make an
extraordinary cleansing oil.
I just started using it. I have very sensitive skin and I've found this oil to be very soothing. It moisturizes as well as cleans and has a very light natural scent from the ingredients. If you have time take a look and read the reviews and see if this might work for you.
Learn more about IFS Natural Cleansing Oil
Terry Matz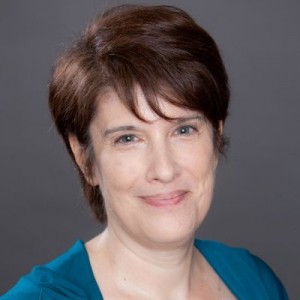 Terry is a knitting late-bloomer, learning to knit as an adult from Internet tutorials, because she wanted a craft that was useful, fun, and portable. Knitting hats for cancer patients inspired her to design her own patterns—available for free at her blog, intheloopknitting.com. Terry met her husband Ken at a science fiction convention and moved to the Kansas City area to be with him more than 30 years ago. Terry supports her yarn stash by creating websites and other digital media. Terry firmly believes in Knitting in Public—it's a great conversation starter!