Farm Animal Knitting Patterns
Knitting patterns for favorite farm animals including cows, pigs, chickens, and more.
To get the knitting patterns, scroll down the page to the individual pattern you want and click on the link to that pattern.
These patterns are not my designs but links to other designers who have generously shared their patterns. If you have questions about how to knit a specific pattern, please contact the designer directly.
All links on this site are for informational purposes, but please note that some links are to affiliate sellers that pay me a small commission on purchases.
Ingrid's Baby Blanket
Intarsia blanket with chickens, cow, horse, pigs, sheep, and bees. Blank space in middle is for the baby's name. You can duplicate stitch or embroider later if you don't know the baby's name. Chart. Designed by Aggro inc.

Cuddly Cow Hat
Adorable baby hat is transformed with a few extra pieces to a cute animal. Web pattern for size 12 months is free. More sizes and a printable pdf are available on Etsy. Designed by Cassie at Little Red Window.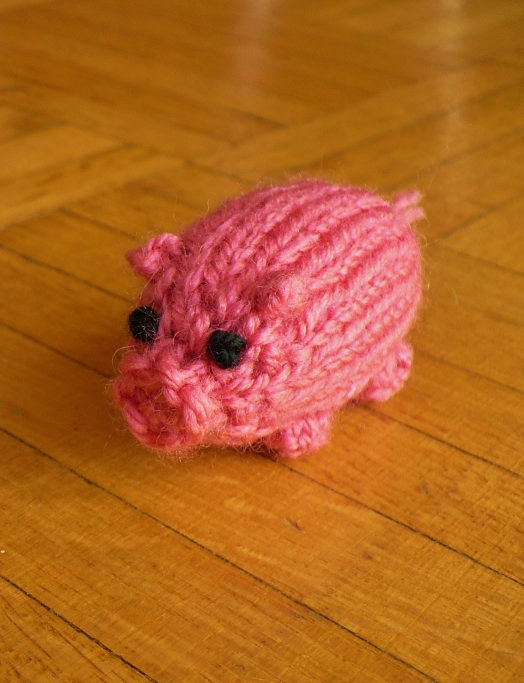 Tiny Pig Chichester
Chichester is a toy pig about 2 inches long. The pattern is one piece, no-sew, super quick. Designed by Helen Apocalypse.
Pictured project
by nosila729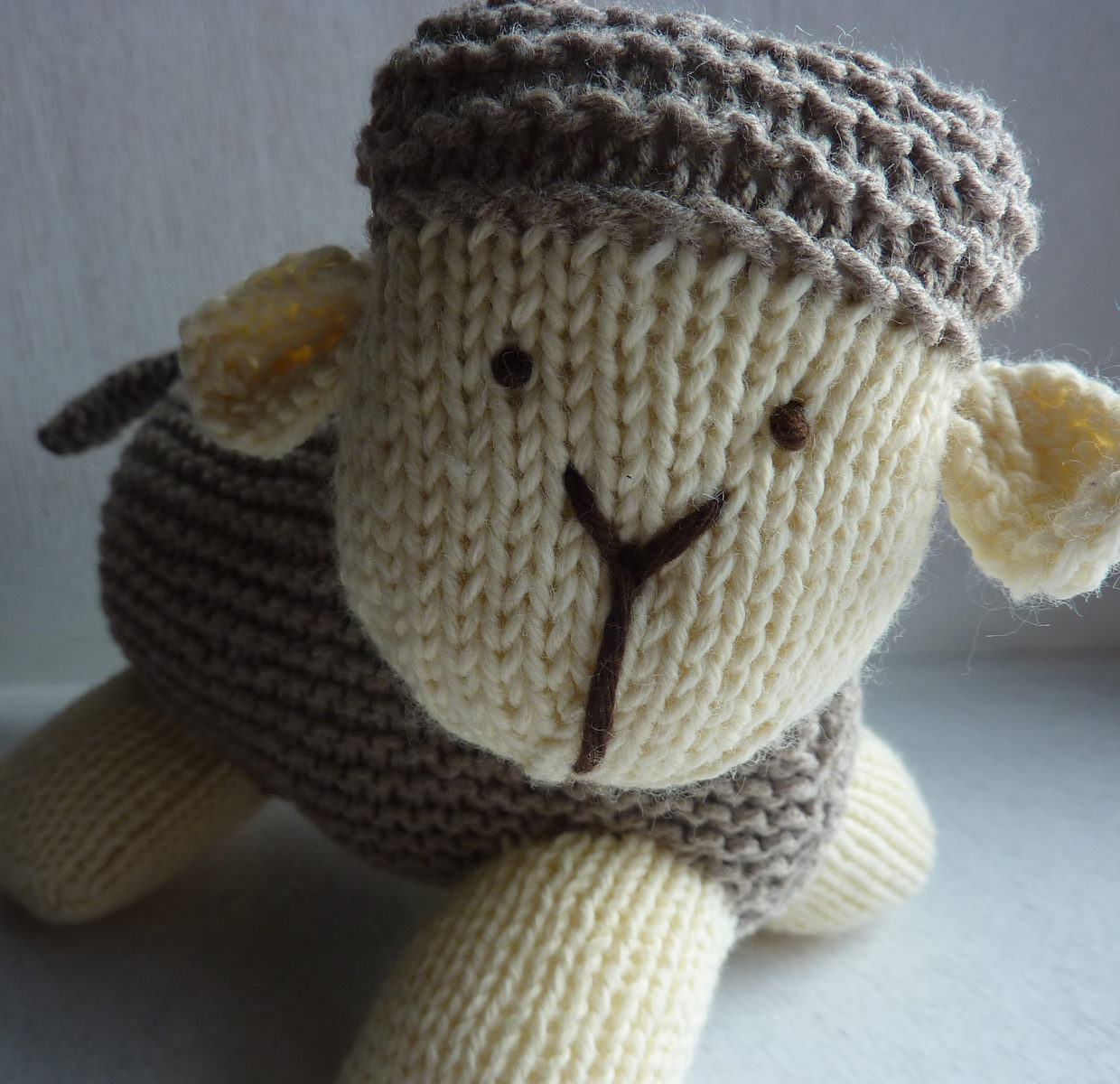 Cynthia's Sheep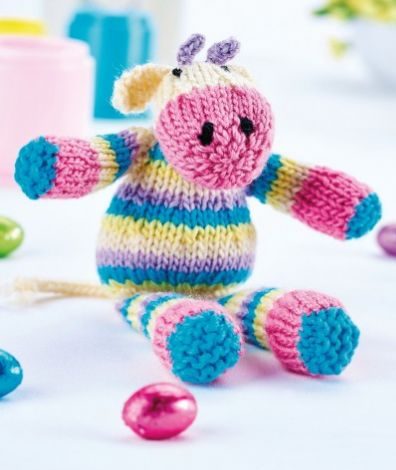 Marcel the Bull
This small toy softie is designed by Nicola Valiji. No size is given but I'm guessing by the other objects in the photo that it's about 5 inches tall in DK yarn. The file needs to be unzipped after download.

Pig Baby Hat
Adorable baby hat is transformed with a few extra pieces to a cute animal. Web pattern for size 12 months is free. More sizes and a printable pdf are available on Etsy. Designed by Cassie at Little Red Window.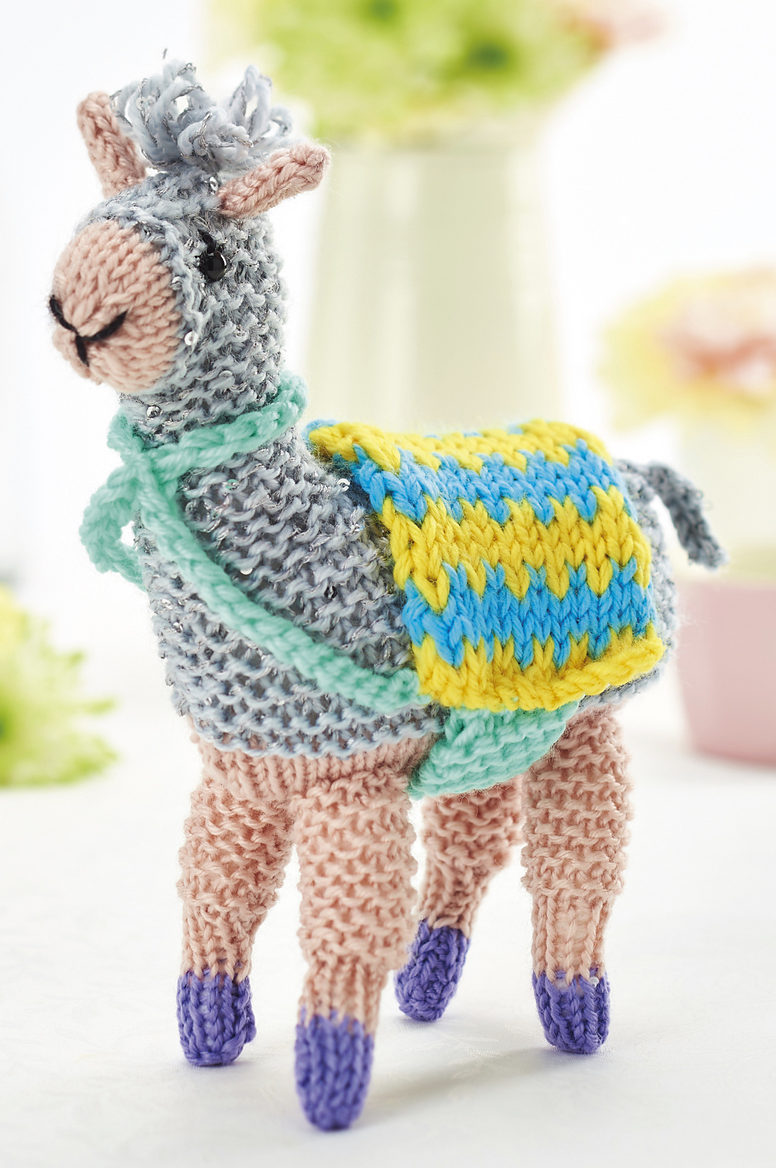 Fizz the Llama

Sheepdog
This adorable Sheepdog pattern is excerpted from Knitted Farm Animals, by Sarah Keen. Rated easy by Lion Brand. 8 inches (20cm) in height

Belle the Cow Was Cloth or Bib
Cow motif in knit and purl stitches. Designed by Elaine Fitzpatrick

Mama Hen and Chick Toy
Small mother chicken softie with pocket for her chick. Finished measurements: approx 3" tall and 2.5" wide Designed by Raynor Gellatly

Farm Toy Set with  Play Mat / Storage Bag
Knitting patterns for farm animals, farmers, farmhouse, and a farm play mat that folds up into a storage bag for the toys. Available in English and French.

Mother Hen and Chicks
The mother hen is about 20cm (8″) high to the top of the comb and the chicks are about 8cm (3″) high . The designer Kookla Creations allows you to sell the finished projects.

Farmyard Favorites Kit
Designed by Amanda Berry, this kit includes patterns and yarn for pictured animals, farmer, barn, tractor, and mat. Use code HELLO for 15% off first order at Deramore's.

Farm Animals Knitting Ebook
Includes  7 patterns for horse, pig, donkey, sheep, goat, cow, and chicken. Toys range from 4 to 7.5 inches tall.

Farmyard Animals
Patterns for tiny duck, pick, cow, goat, chicken. Cow is the largest at 9.5cm tall (including the horns) and 10.5cm long

Knitted Farm Animals
15 toy animal knitting patterns by Sarah Keen.

Spud & Chloë at the Farm
A mother hen and her chicks (and their adorable knitted eggshells), three little piglets, and a black lamb full of good intentions are just some of the 13 appealing projects in this book by Susan B. Anderson

Chutney Cow and Pickles Pig
Adorable toy softies by Amanda Berry. FINISHED SIZE: Chutney the cow is approximately 24cm tall and Pickles the pig is approximately 23cm tall (both measured when standing, from tips of toes to top of head/horns).

Farmyard Pencil Toppers
Patterns for horse, cow, pig and sheep pencil toppers by Amanda Berry. Each animal head is on a knitted sleeve which slides over the end of a pen or pencil. These are quick to knit and use only small amounts of yarn, so make super stash busters.
My ne
phew Tom and his wife Jean make an
extraordinary cleansing oil.
I just started using it. I have very sensitive skin and I've found this oil to be very soothing. It moisturizes as well as cleans and has a very light natural scent from the ingredients. If you have time take a look and read the reviews and see if this might work for you.
Learn more about IFS Natural Cleansing Oil
Terry Matz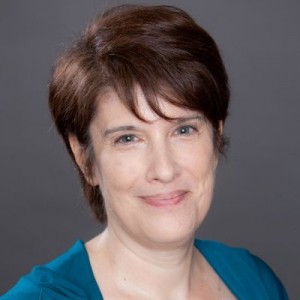 Terry is a knitting late-bloomer, learning to knit as an adult from Internet tutorials, because she wanted a craft that was useful, fun, and portable. Knitting hats for cancer patients inspired her to design her own patterns—available for free at her blog, intheloopknitting.com. Terry met her husband Ken at a science fiction convention and moved to the Kansas City area to be with him more than 30 years ago. Terry supports her yarn stash by creating websites and other digital media. Terry firmly believes in Knitting in Public—it's a great conversation starter!