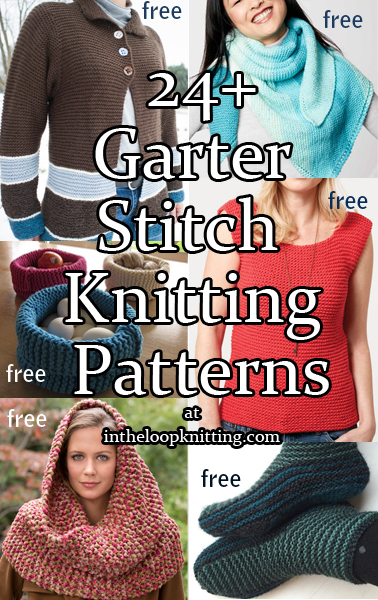 Garter stitch (knit every row) is the easiest stitch for knitters. Here are some stylish patterns for accessories, clothes, and decor that take garter stitch to a new level for new knitters or experienced knitters looking for a relaxing project. Many of the patterns are free.
To get the knitting patterns, scroll down the page to the individual pattern you want and click on the link to that pattern.
These patterns are not my designs but links to other designers who have generously shared their patterns. If you have questions about how to knit a specific pattern, please contact the designer directly.
All links on this site are for informational purposes, but please note that some links are to affiliate sellers that pay me a small commission on purchases.
Free Patterns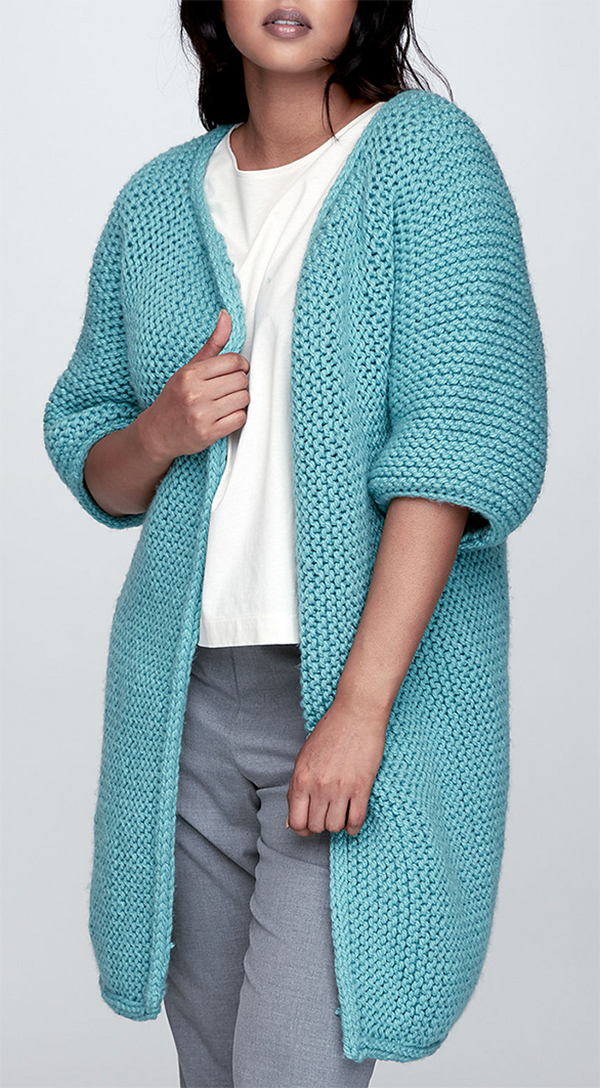 Minimalist Jacket
Long cardigan with elblow length sleeves is knit flat in garter stitch. Sizes XS/S, M, L, XL, 2/3XL, 4/5XL. Rated easy and suitable for beginners by designer Yarnspirations Design Studio. Quick knit in super bulky yarn.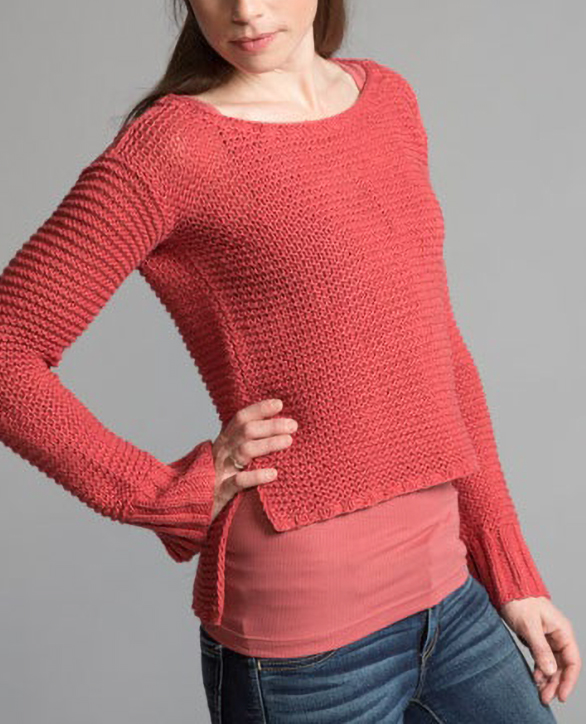 Hanako Garter Pullover
Garter stitch long sleeved sweater with high low split hem. XS (S, M, L, XL). Worsted weight yarn on larger needles for more drape. Designed by Tian Foley for Classic Elite Yarns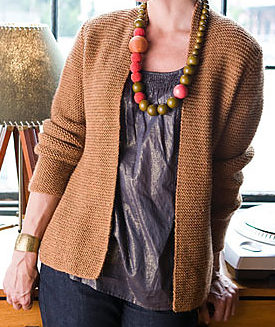 Avocet B
Nora Gaughan designed this easy elegant garter stitch cardigan with shaping. XS (S, M, L, 1X, 2X)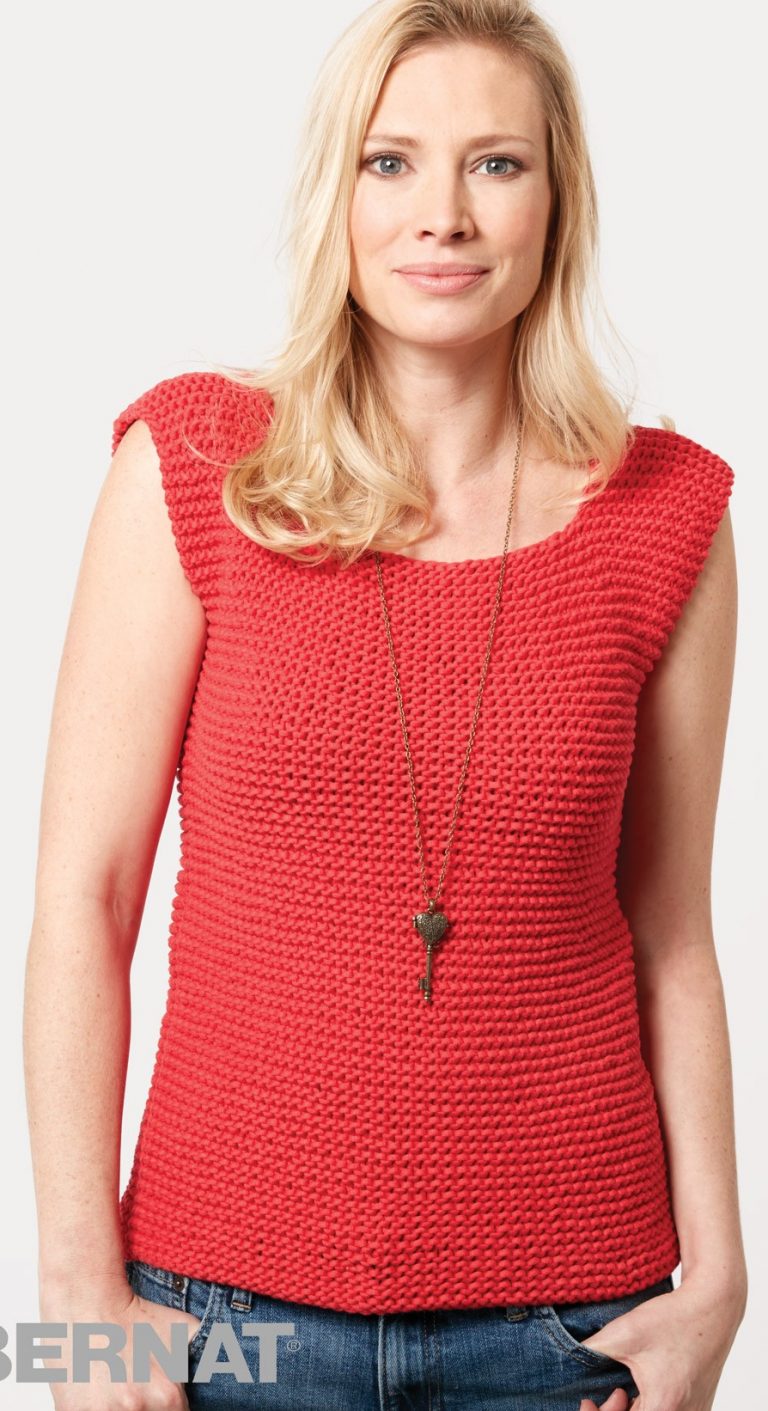 Garter Stitch Tank
This Bernat pattern is so easy it's recommended for beginners. Quick knit in chunky yarn. Sizes XS through 5XL.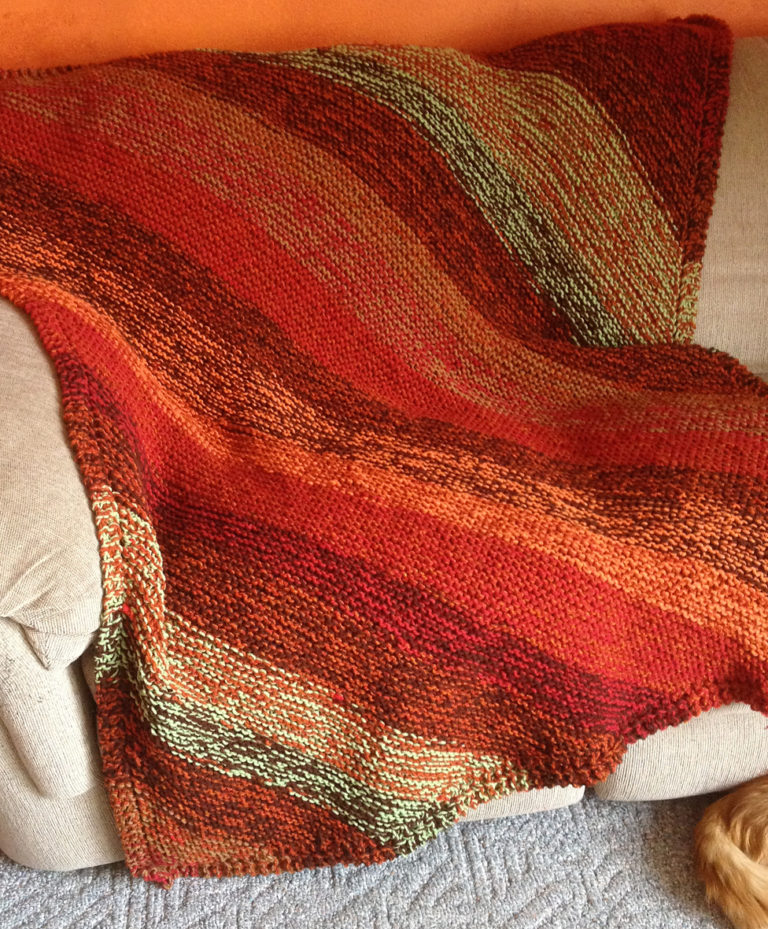 Diagonal Afghan
This easy garter stitch throw is worked diagonally by adding stitches at the ends of rows. Knit it with multi-color yarn or with two different yarn strands held together in the pictured project for a striking effect. Original pattern is for a baby blanket. Pictured project by astroh74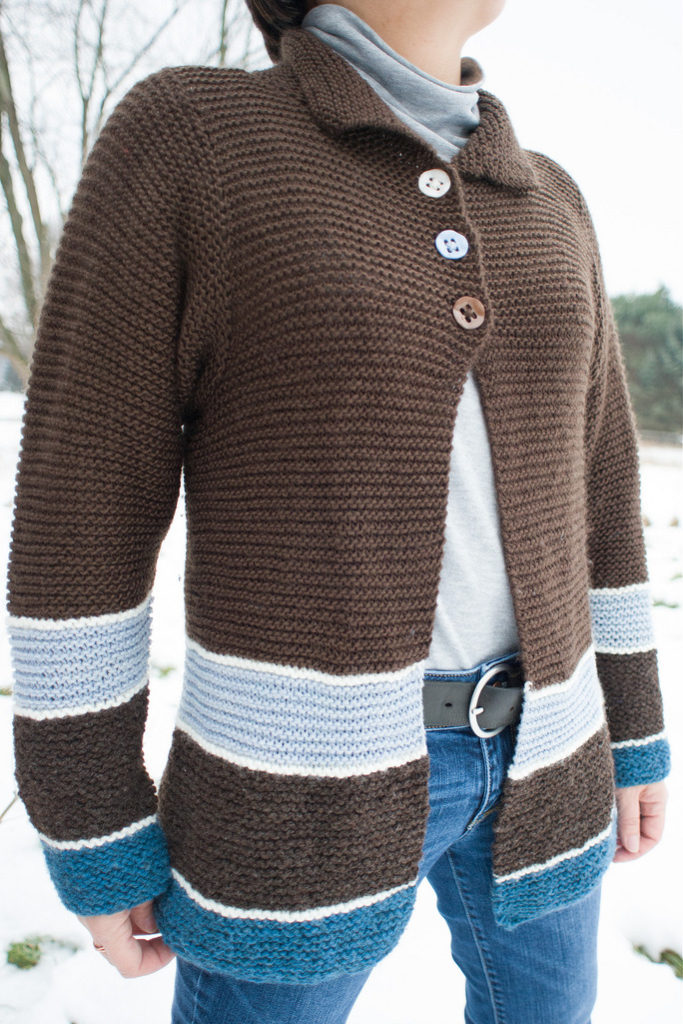 Sawtelle Cardigan
This easy sweater designed by Amanda Keep Williams made entirely of knit stitches (garter stitch) and the only seaming is at the shoulders. Bust 32 (36-40-44-48-52)" in Pictured project by schmidtknits

Sideways Garter Vest
Designed by Purl Soho, this versatile vest / wrap is a rectangle of garter stitch with two well-placed slits for armholes, nothing could be simpler to make. Can be worn many different ways, with the collar up or down.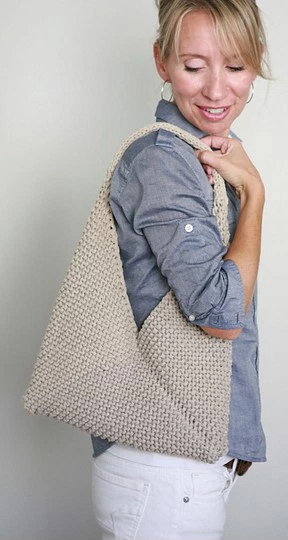 Tolt Folded Bag
Veronika Jobe created this clever pattern that creates a tote out of a folded rectangle of knitting. Handle is optional. Two versions are included for garter stitch and stockinette, but you can use any stitch you want. The pictured garter stitch version uses ribbon yarn.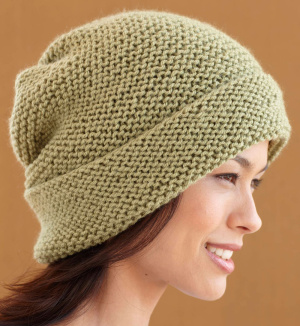 Fern Green Hat
This slouchy hat by Lion Brand couldn't be cuter or simpler — garter stitch that is knit flat and then seamed.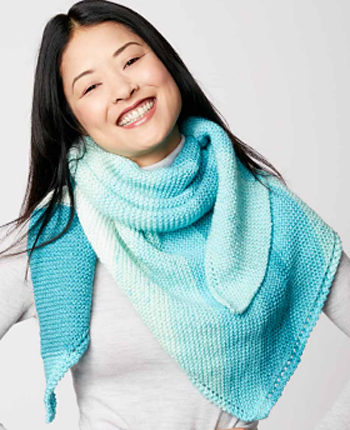 Garter Stitch Triangle Shawl
Easy pattern suitable for beginners and perfect for multi-color yarn.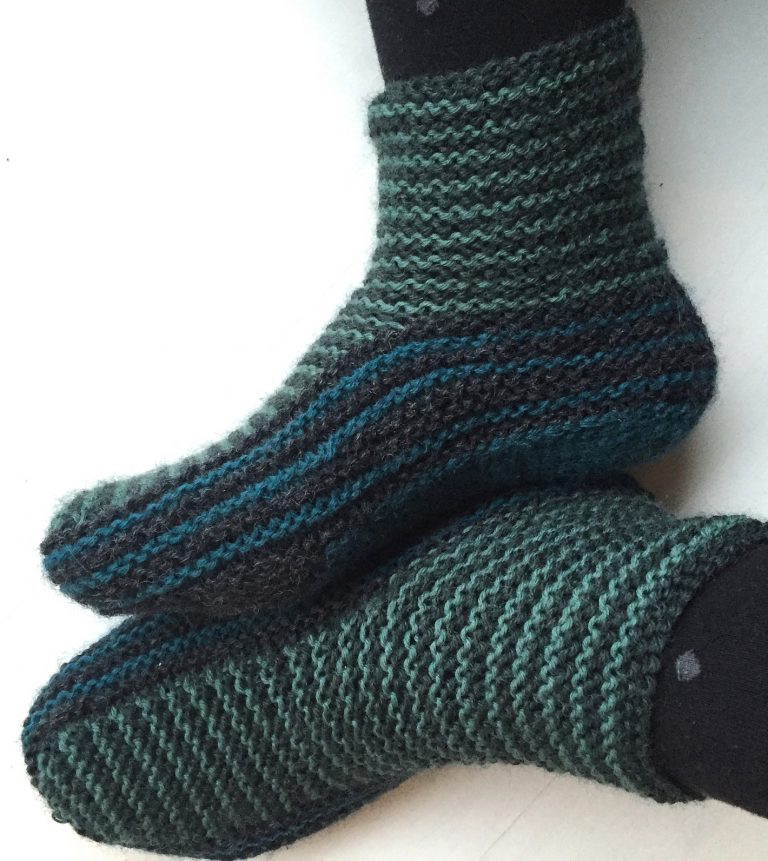 Grown-up Garter Booties
Maria Sus designed these garter-stitch slippers that are shaped with short rows. Great for multi-color yarn or stash-busting!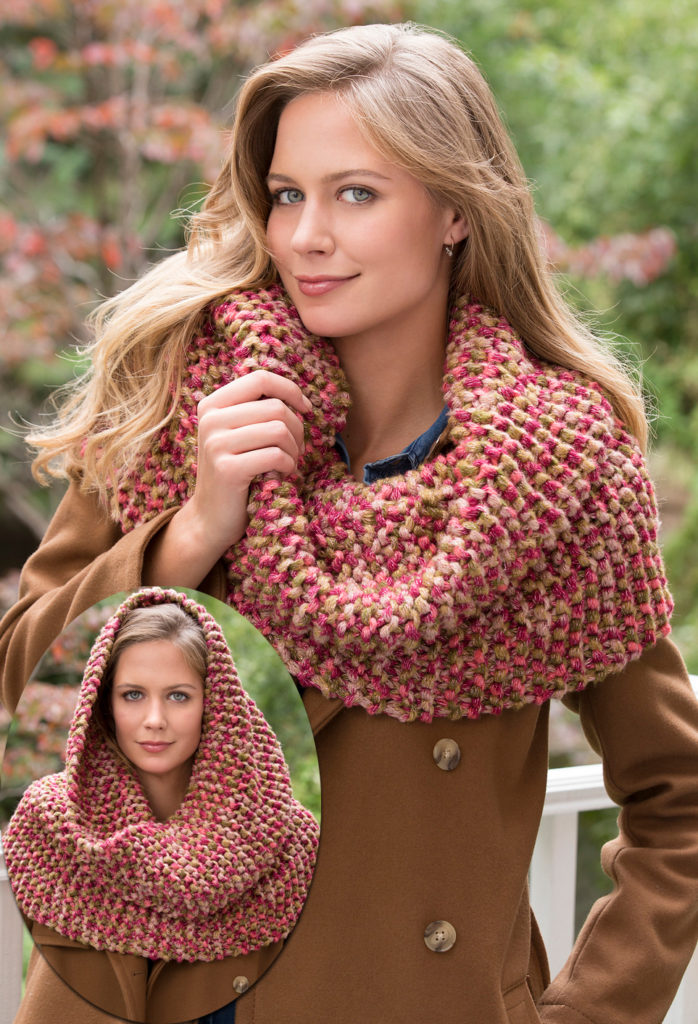 Gigi's Garter Cowl
Cathy Payson's design is easy enough for beginners and a quick knit in bulky yarn.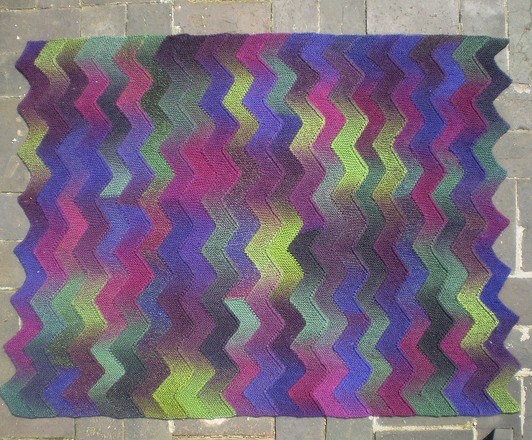 Ten Stitch Zigzag Throw or Blanket
Frankie Brown designed this ingenious pattern is worked with garter stitch strips ten stitches wide that are joined as you knit so there is no seaming! You can also use this pattern for scarves.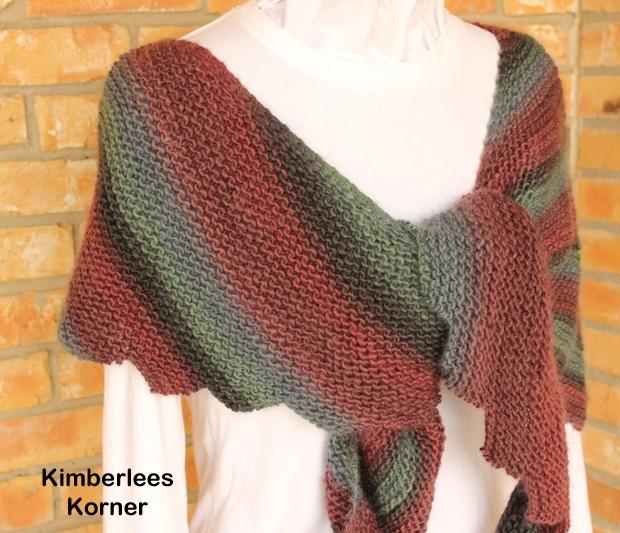 Asymmetrical Wrap
Kimberlees Korner's easy shawl is knit in garter stitch. The pattern is an easy to remember 10 row repeat that increases the shawl size and creates the scalloped edges.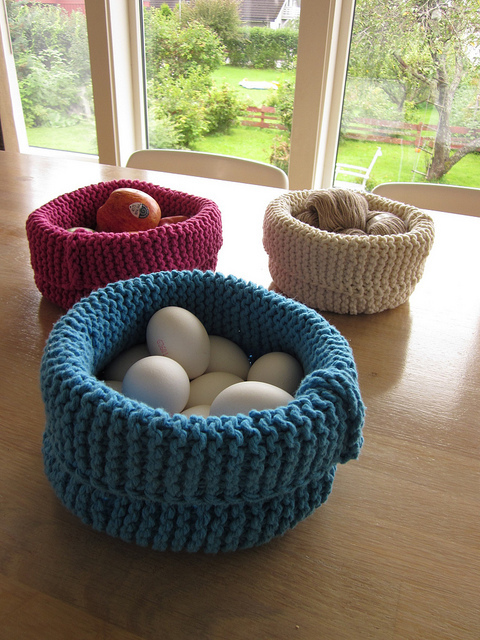 Breadbasket
Designed by DROPS these baskets knit in garter stitch and shaped with short rows make perfect gifts or house decor. Height: approx. 10 cm / 4" Diameter: approx. 20 cm / 8"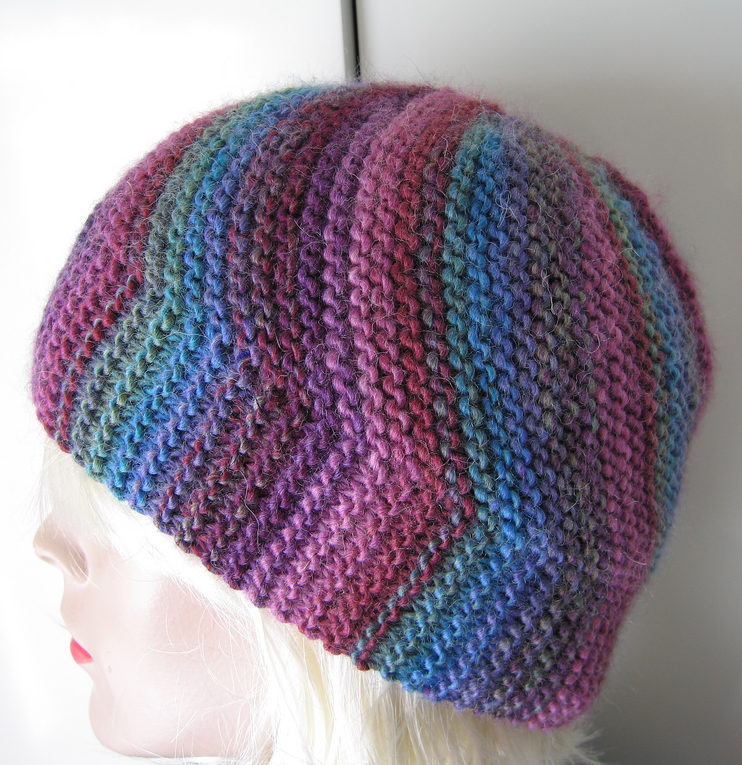 Vertigo Hat
Kerstin Michler designed this garter stitch multi-directional beanie that showcases variegated or self-striping yarn. Pictured project by YowlYY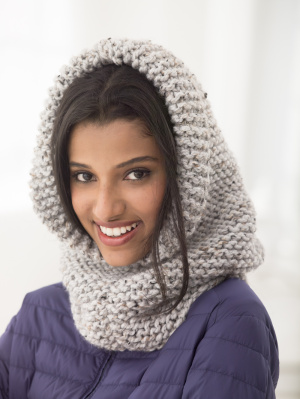 Margate Hood
Cozy hood is simple garter stitch rectangle cleverly folded and seamed.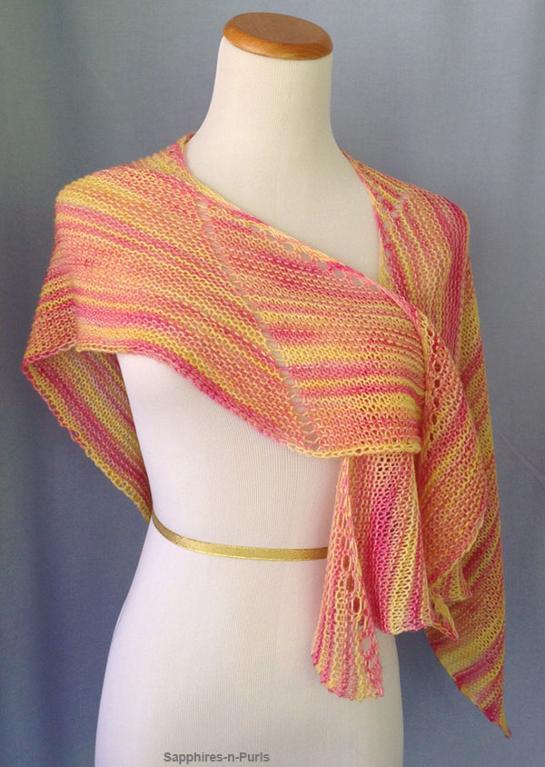 Calypso Shawl
Beth Richardson's simple garter stitch shawl is easy enough for beginners and a great use for multi color yarn.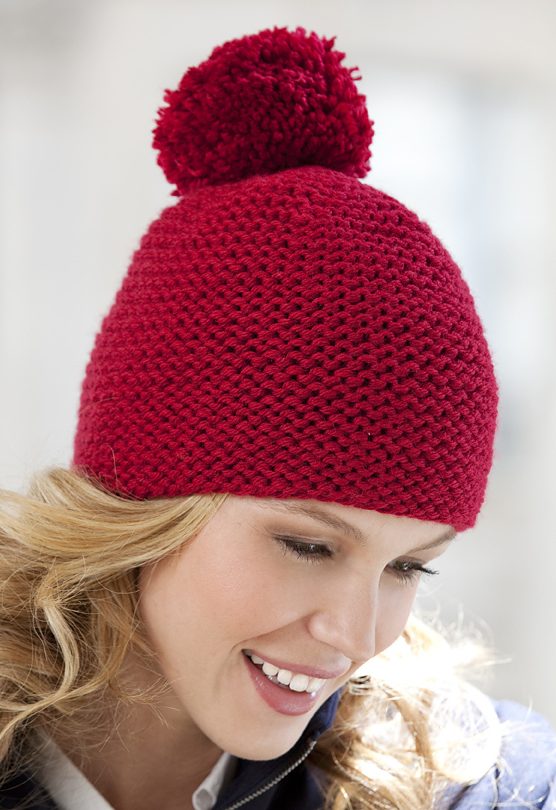 Great Garter Hat
Fast easy hat that's perfect for beginners by Jodi Lewanda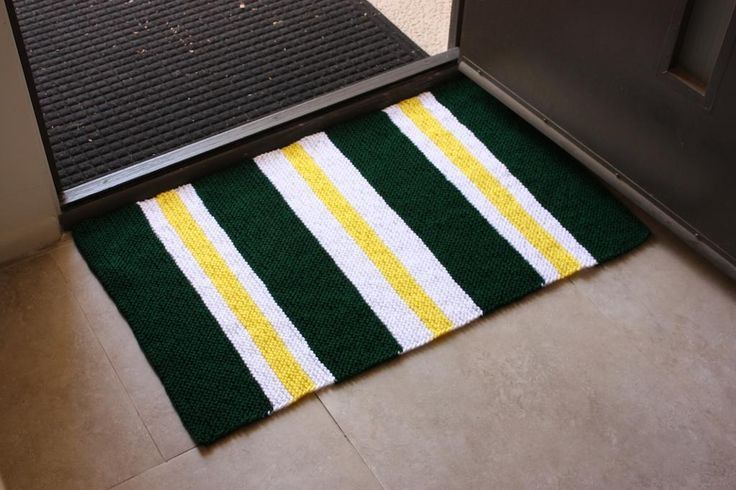 A Very Simple Rug
Garter stitch rug approximate dimensions 36 inches by 22 inches designed by Dooley and Spud.
Patterns for Purchase

Krysten Ritter's Weekend Sweater Kit
Easy garter stitch long-sleeved pullover designed by actor and knitter Krysten Ritter. Sizes S, M, L, and XL. Quick knit on large needles. Kit from We Are Knitters includes yarn, needles, pattern, sewing needle, and embroidered label.

Britte Jacket
Relaxed fit cardigan worked in garter stitch. 2 front pockets. 3 sizes.

Hudson Valley Tunic
Garter stitch color blocks make this long sleeved pullover sweater stylish yet easy.

Hooded Wrap Cardigan
Versatile sweater pattern knit in easy garter stitch designed by Audrey Wilson.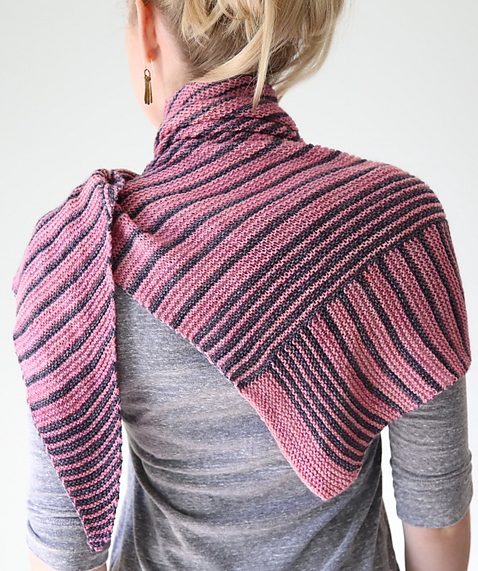 Itineris Shawl
This design by Hilary Smith Callis is a modern triangular wrap knit all in Garter Stitch with patterns and shaping that are easy to memorize, Because of the graphic intersection of the stripes, this will give you a different look each you wrap it.

Dolman Sleeved Cardigan
Easy sweater pattern knit in garter stitch as one piece in just 500 grams of Aran weight yarn. Just two side seams. Designed by Audrey Wilson.

Thelma Tee
This easy short sleeved pullover top is knit in garter stitch with drop shoulders, requiring little shaping and construction. The yarn gives it texture and color.

Simply Sweet Shawl
This pretty little shawl features a pop of accent color separating the garter stitch body from the border. Little bow ties form the border into a scalloped edge with no tricky knitting required!

Chevron Throw
A very easy knitting pattern suitable for the new to knitting. Knit in chevron strips of Garter Stitch that are sewn together to finish the afghan