Steampunk and Victoriana Knitting Patterns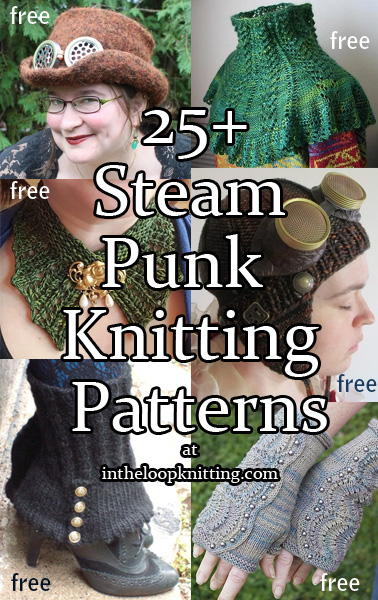 Top off your steampunk or Victorian style with these knitting patterns for hats, mitts, spats, neckwarmers, and more. Great for costumes, cosplay, or everyday fashion statements.
To get the knitting patterns, scroll down the page to the individual pattern you want and click on the link to that pattern.
These patterns are not my designs but links to other designers who have generously shared their patterns. If you have questions about how to knit a specific pattern, please contact the designer directly.
All links on this site are for informational purposes, but please note that some links are to affiliate sellers that pay me a small commission on purchases.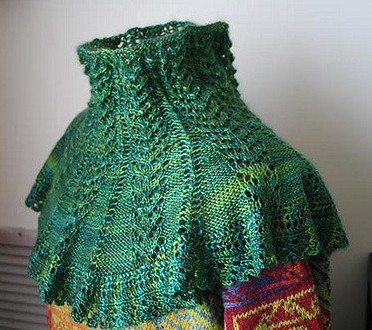 Victorian Neck Cozy
High necked Victorian style capelet designed by Wendy Johnson.

Spatterdash Wristwarmers
Designed by Dagmar Mora, these fingerless mitts are knit flat and wrapped around the hand to imitate spats. The feather and fan lace gives a lovely texture that showcases variegated yarn well, yet also works well with solid yarn.  Sizes: Women's S[M, L]

Devant la cheminée
Mona NicLeoid's legwarmers feature a simple faux cable pattern and cute ruffles. FYI, the name of the pattern means "In front of the chimney" in French though the pattern is in English.

Talia Vest
This fitted waistcoat by SweaterBabe features scroll lace and nipped-in waist. Its flattering fit and details have inspired several Ravelrers to incorporate it in their steampunk dress. XS[S, M, L, 1X, 2X, 3X]
Knitted Wool Top Hat
Felix Thadeus Cucumber's felted top hat is easily customizable. Be sure to check out the different projects at the Ravelry page. The pattern does require registration at the Steampunk Empire forum.

Shetland Lace Jabot and Cuffs
Joannie Newsome designed this lace jabot and matching cuffs. The lace is charted (no written directions) but you can substitute your own lace pattern if you wish.

Unmentionables Bloomers
Lee Juvan was inspired by Edwardian undergarments to design modern bloomers that are great for lounging, pajama parties, or cosply. Pictured project by sputnik who added stripes and other modifications.

Mini Felted Fascinator Hats
Chris Wass designed two styles of mini hats including a fedora and bowler Pictured project by maigret who modified pattern to create a top hat. Finished hats will be around 4 inches in diameter.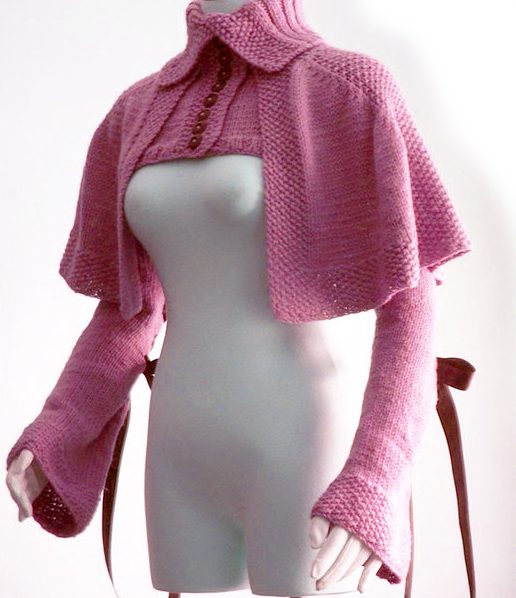 Linwelin Mantelet
Beautiful Victorian/Medieval hybrid sleeved mantelet pattern is all in one piece and two layers. S,M,L and fits busts 36"-40"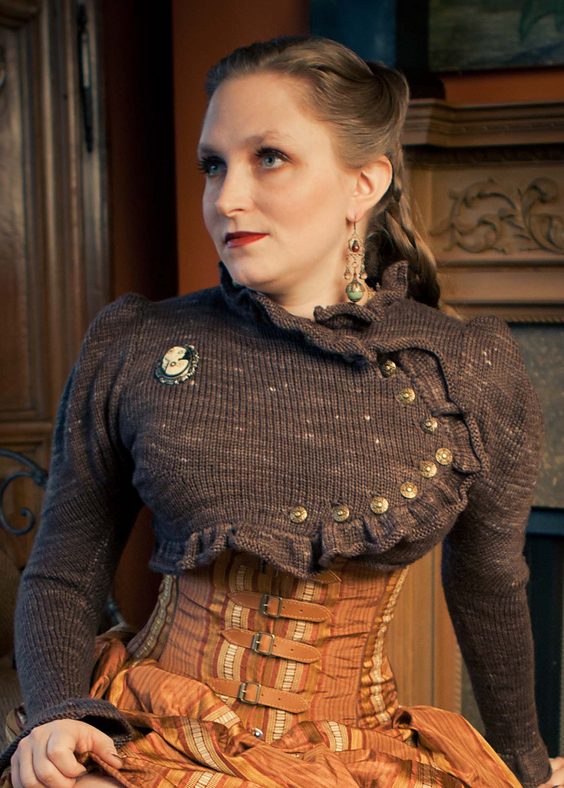 Cameo Spencer Jacket
Cropped sweater knit bottom up with set in puffed sleeves by Sarra Loew is one of the 24 steampunk inspired patterns in Needles and Artifice.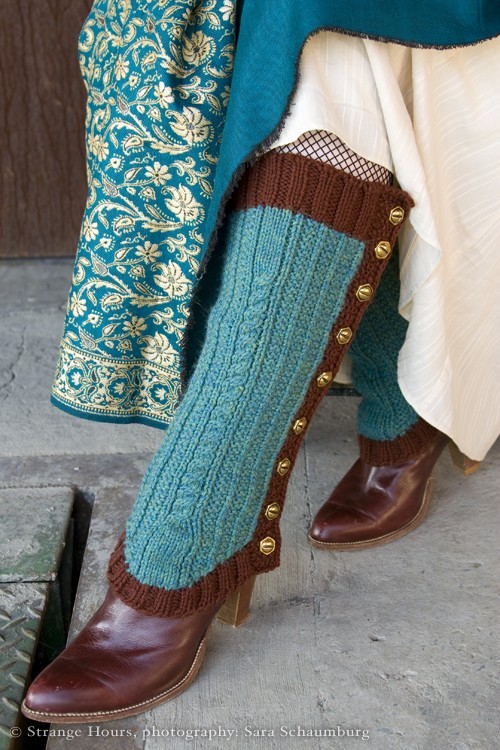 Well-Heeled Spatterdashes
Spatterdashes with calf and instep shaping, and detachable stirrups features farrow ribbing and cables for a snug fit.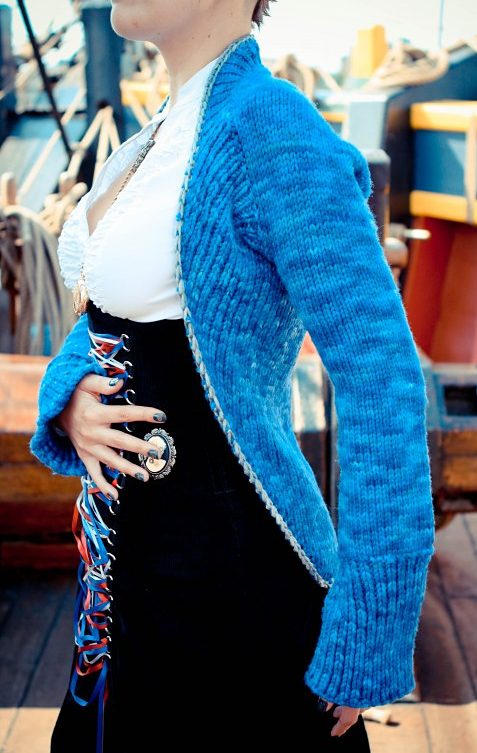 Legacy Frock Coat
Close-fitting shrug by Sarra Loew features cozy long sleeves and long tail with an open front that frames and flatters. One of the 24 steampunk inspired patterns in Needles and Artifice.
Jasper Wrap
This cape is great for steampunk / historical cosplay or just when you're feeling romantic.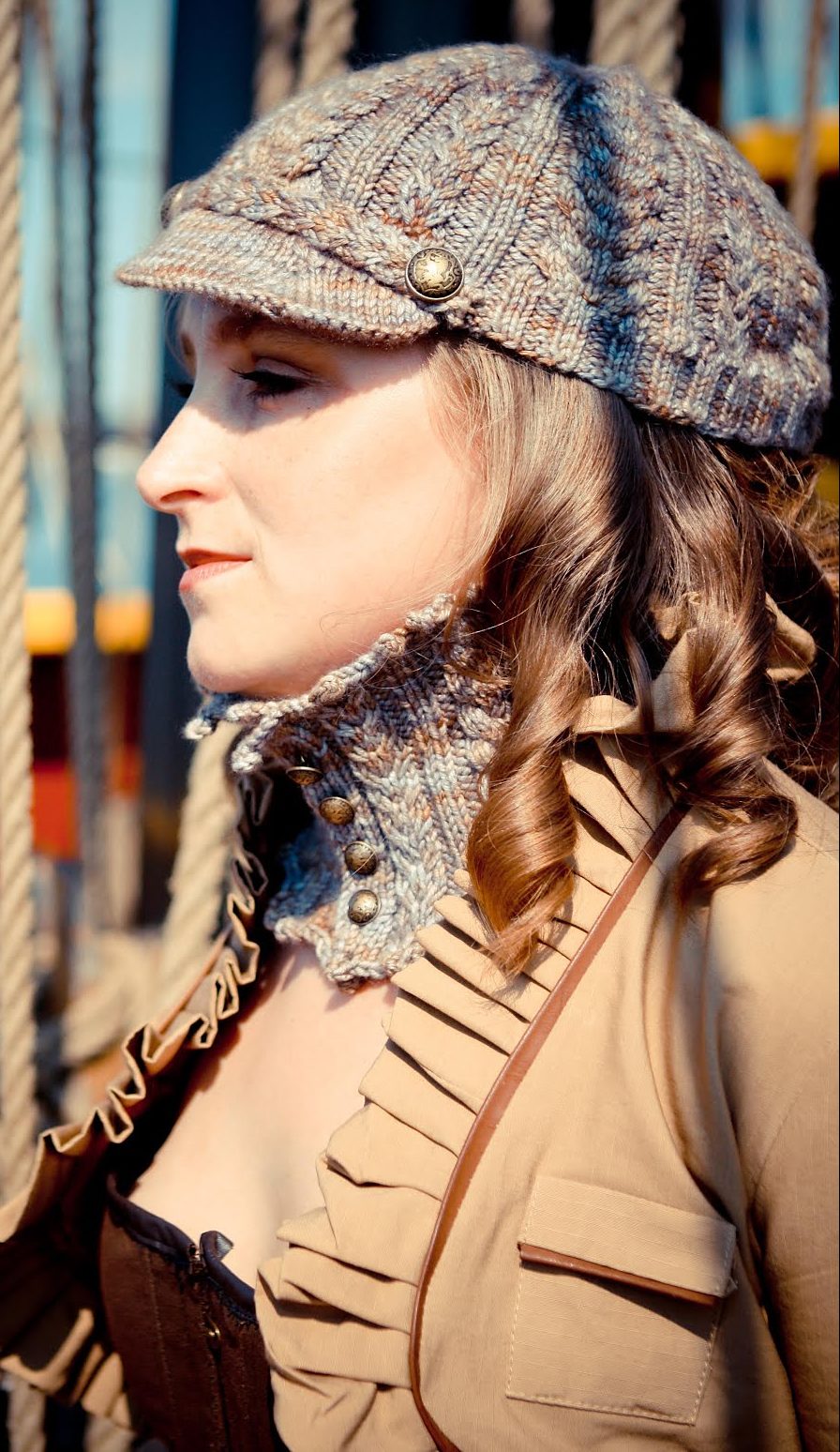 The Master and Commander Cap and Cowl
Every airship commander needs this brimmed hat and and cowl with gull-wing cables and a gears-tooth picot bind off by Jessica Glein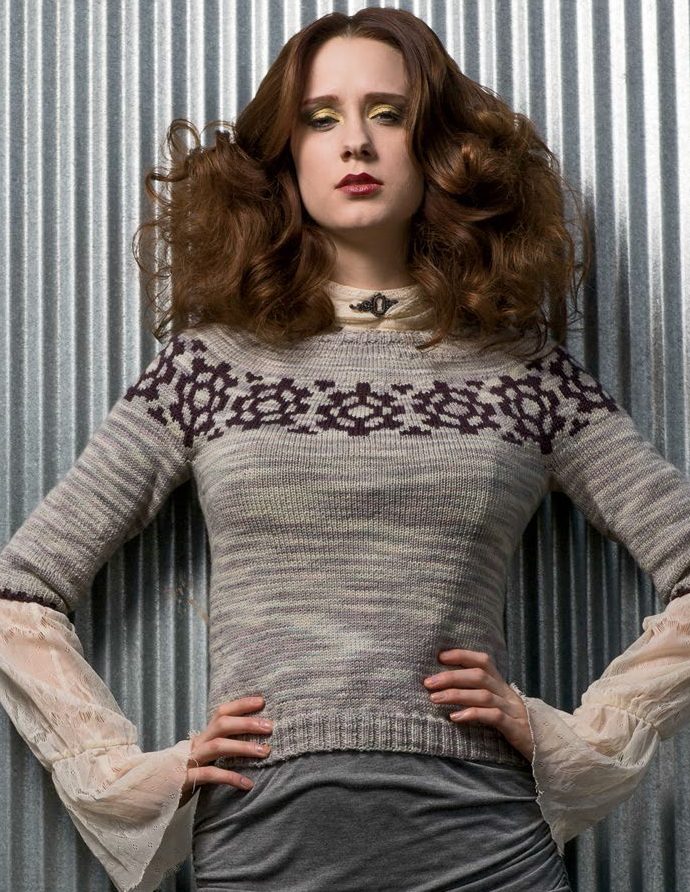 Steampunk Pullover
Bottom-up, seamless-yoke sweater, featuring awesome gadgetry colorwork and three-quarter length sleeves.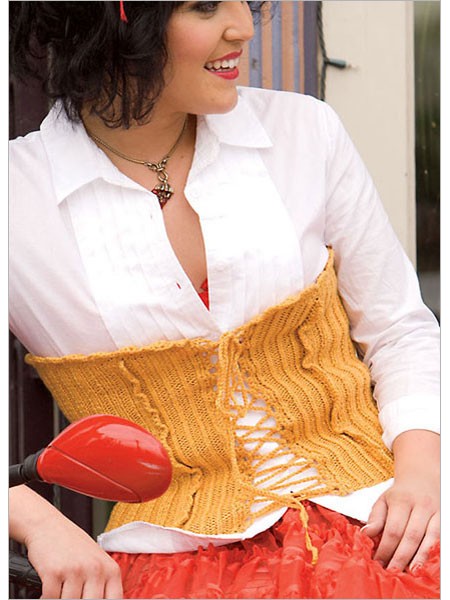 Bustier
Robin Melanson's version of the classic undergarment is pretty enough to be worn on the outside.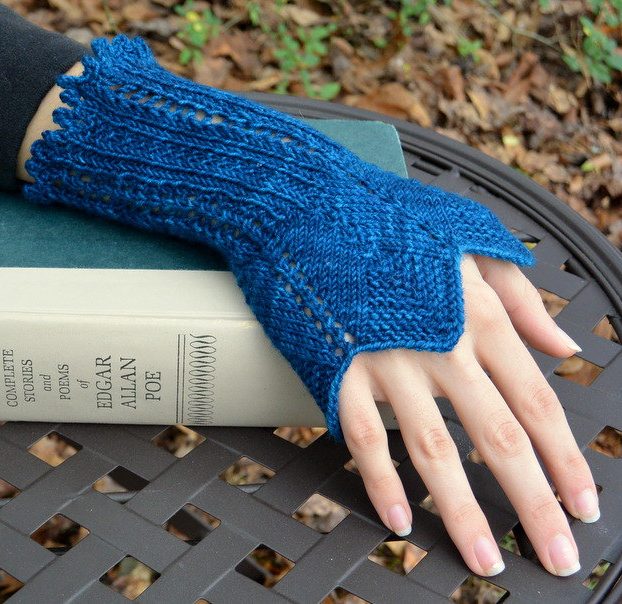 Edgar Gauntlets
Lace fingerless mitts designed with ribbing for versatile fit.