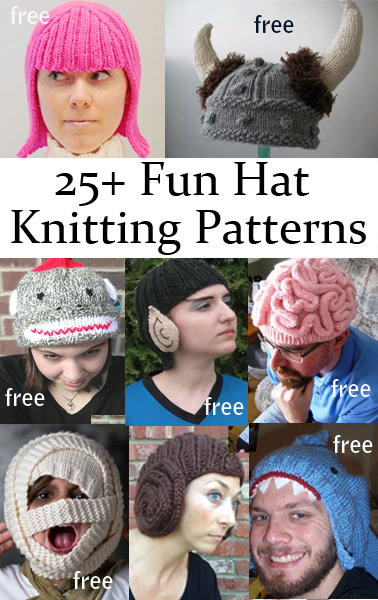 Looking for a fun costume idea or a great gift for a fan? Or a way to cheer someone who has lost their hair? Try these knitting patterns for novelty hats.
Free Knitting Patterns
Patterns to Purchase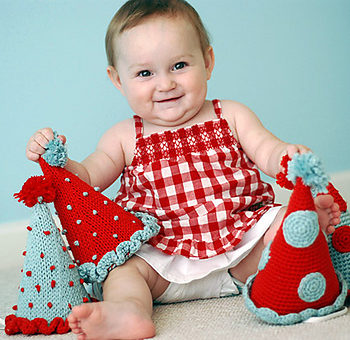 Birthday Hat
Traditional celebration hat in knit form by Carey Huffman. Crochet version also available.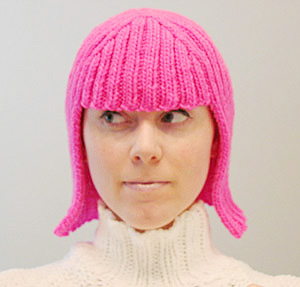 Hallowig
Who need to buy a wig when you can knit one using this awesome hat pattern designed by Megan Reardon for Knitty.com.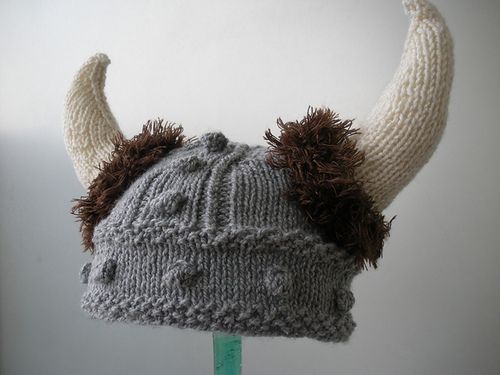 Viking Hat
Designed by Becky Veverka of Chile Con Yarne.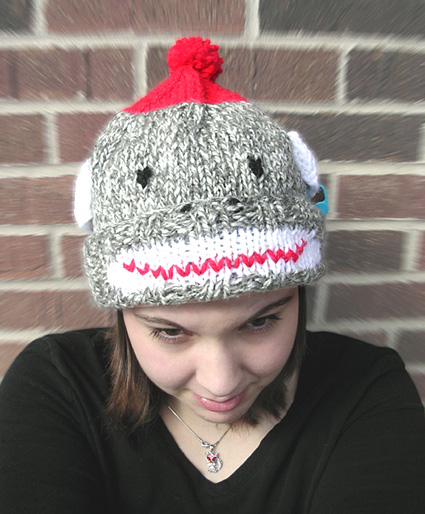 Sock Monkey Hat
Designed by Sheryl Lange
Knight's Helmet
Urban fantasy author Devon Monk created this knit version of medieval knight's armor.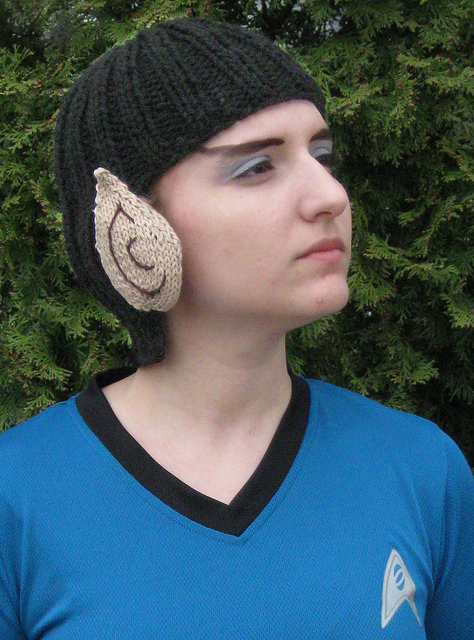 Live Long and Keep Warm Hat
Mountain Man Bearded Hat
Designed by Kate Agner, this classic bearded hat has variations from well-groomed to Robinson Crusoe!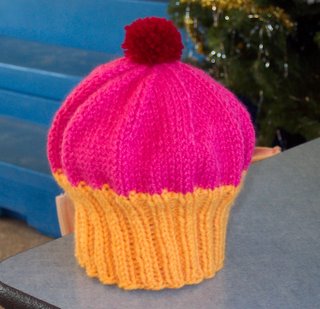 Cupcake Hat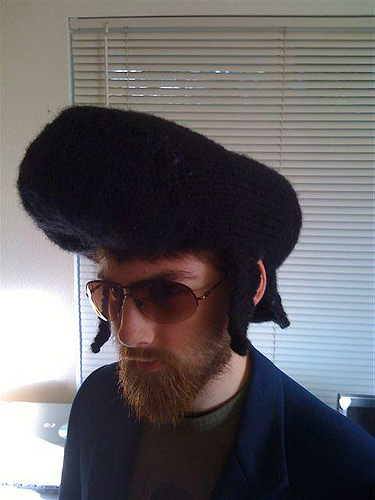 Knitted Elvis Wig
My Mohawk Hat
Jackie Jaquette designed this novel variation on the earflap hat with a mohawk made from unraveled strands of bulky yarn.
Bofur's Hat
A trapper hat inspired by your favorite dwarf!
Thinking Cap
This hat is perfect for the brains you know!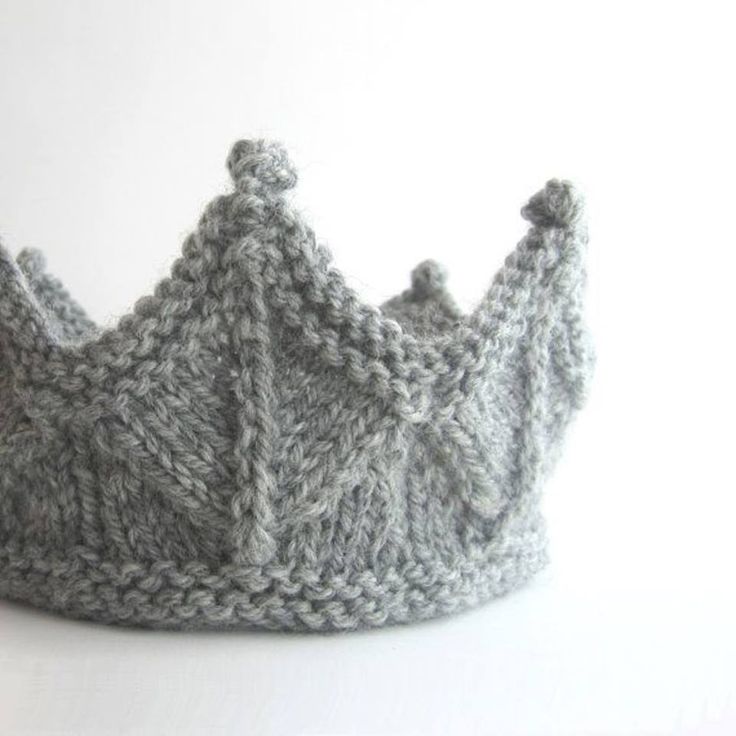 Crown
Bronislava Slagle created this knitting pattern for a crown, one version for baby and one for larger heads, one for fingering yarn and the other for worsted. The link below leads to a blog post with links within the post for written instructions and a video tutorial.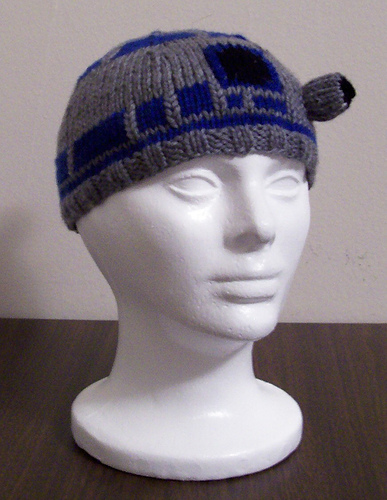 R2D2 Beanie
Designed by Carissa Browning. Be sure to take a look at the projects — some people have even added lights to their hats.
Fish Hat
Great project for stash yarn. Replace the X in the fish eye with a dot for a pupil and you can revive your fish hat!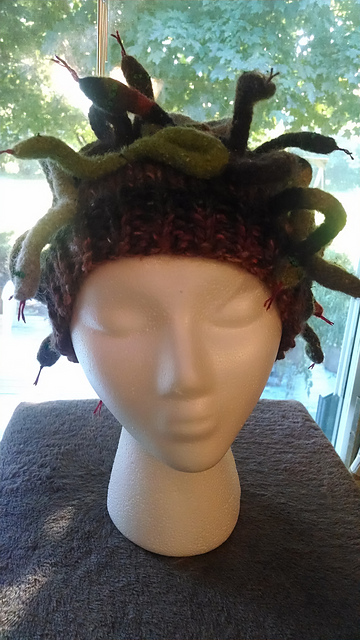 Medusa Hat
Designed by Kathy Vogelhuber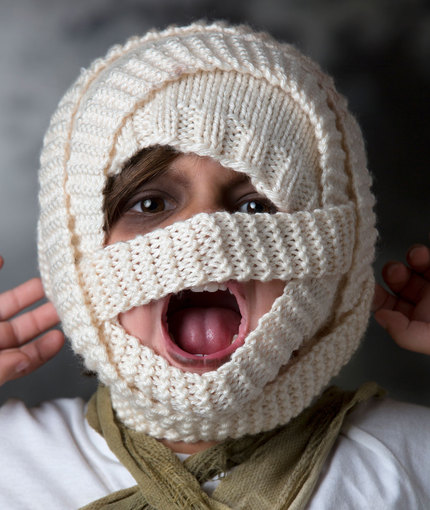 Mummy Hat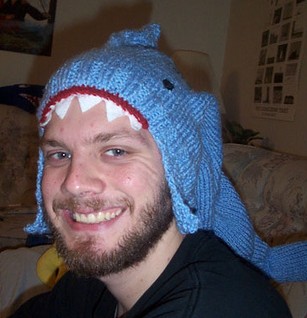 Shark Hat
Adult and child sizes are available for this fierce hat designed by Allison Mcalister.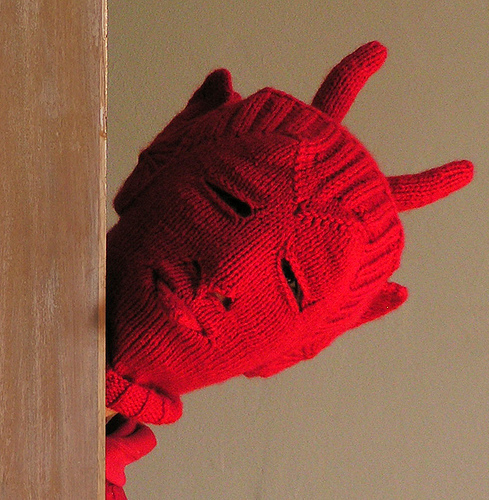 Bokaclava
Anne-Marie Dunbar was inspired by Bok, the gargoyle/demon in a classic Doctor Who story called 'The Daemons'.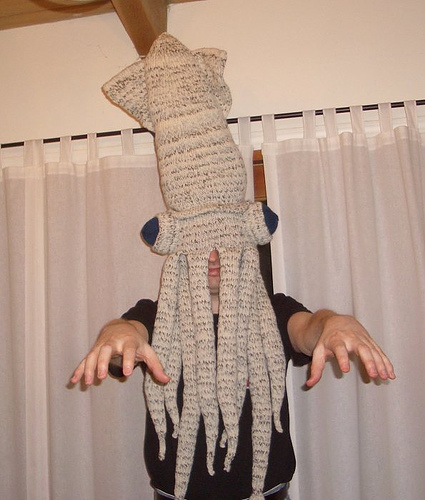 Giant Squid Hat
Designed by Matie Trewe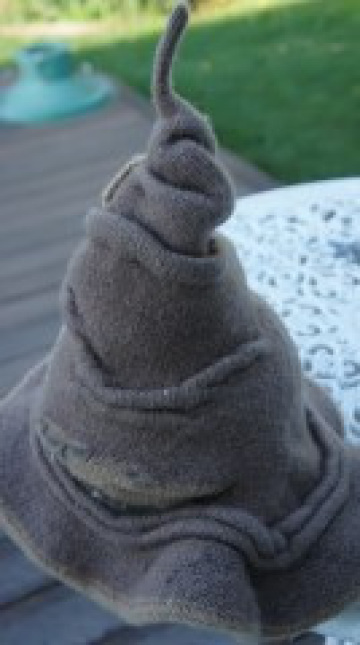 Sorting Hat
This knitting pattern inspired by Harry Potter is one of my most popular pins, designed by Diane Scott.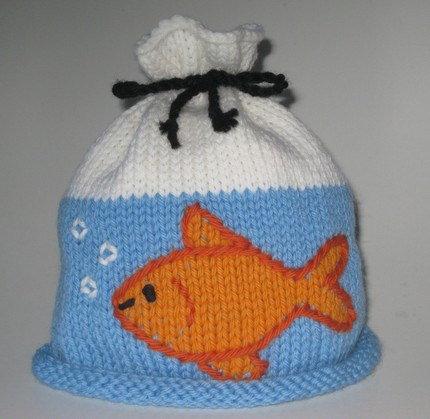 Goldfish in a Bag Hat
Two sizes: infant and toddler.
Get the knitting pattern at Etsy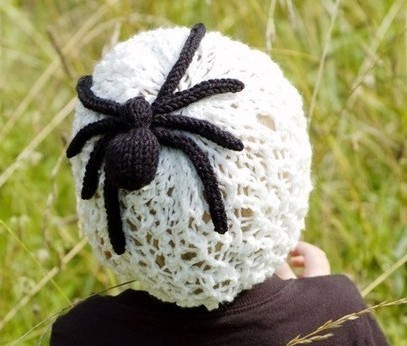 Charlotte's Web
Adult and child sizes! Knit a lace hat with Charlotte the spider sitting on top. Perfect for Halloween too! Size: Infant (Toddler, Child/Adult Woman, Adult Man)
See more pics and get the knitting pattern on Etsy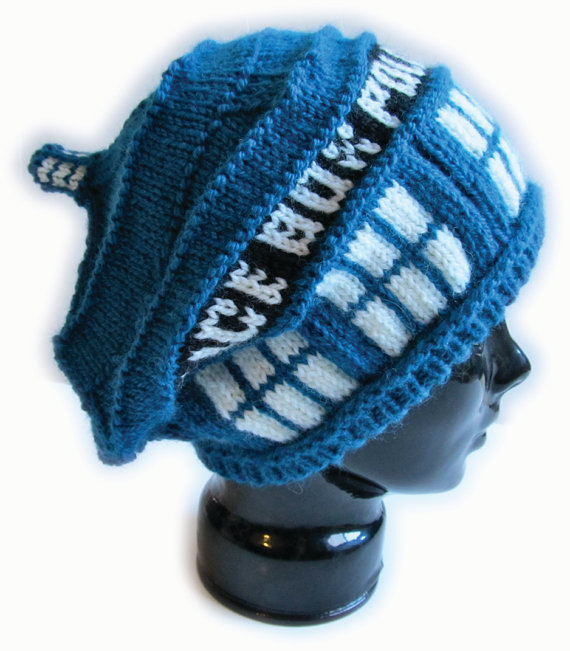 Police Box Slouchy Hat
I've looked at a lot of Dr. Who Tardis inspired hats and in my opinion this is the best. A well-designed, very finished looking pattern with a lot of style. I begged the designer CID Hanscom to put it on Etsy so I could share it with you and she did!
See more Doctor Who inspired knitting patterns, many free patterns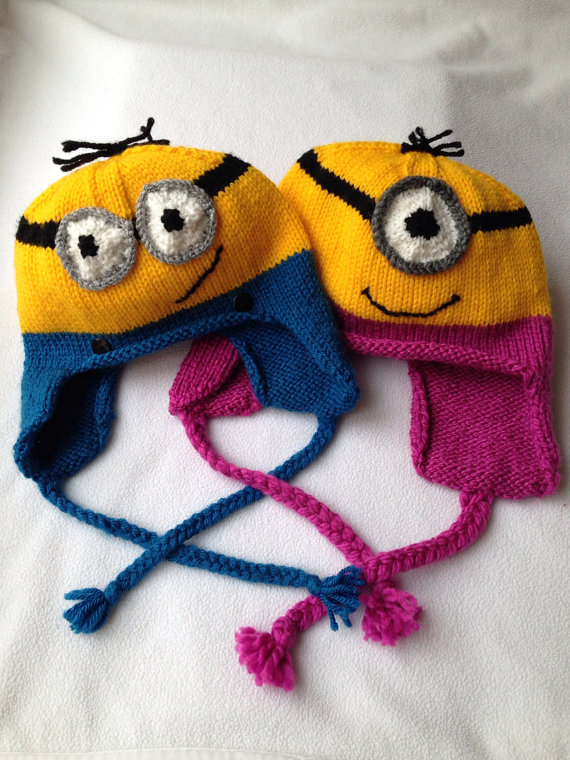 Minion Ear Flap Hats
Instructions are written for toddler, children and adult sizes.
Get the knitting patterns for $3.99
See more Minion inspired patterns, many free patterns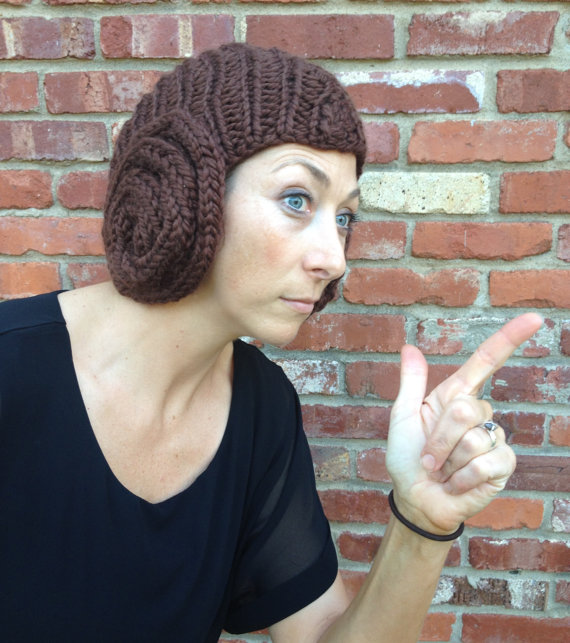 Princess Leia Hat
Doubles as wig for a Leia costume and a funny earflap hat!
Get the knitting pattern for $3.00
See more Star Wars inspired knitting patterns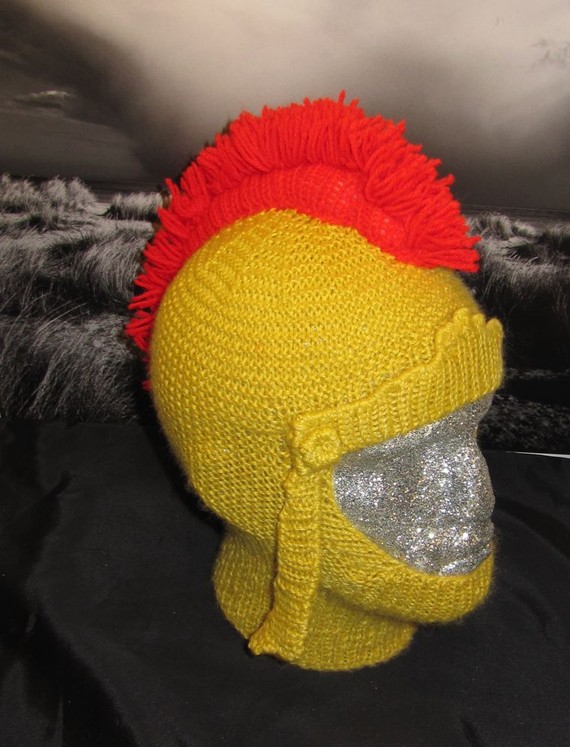 Gladiator Helmet Hat
The pattern covers sizes XS,S, M & L so can be made for anyone from babies to adults.
Get the knitting pattern at Etsy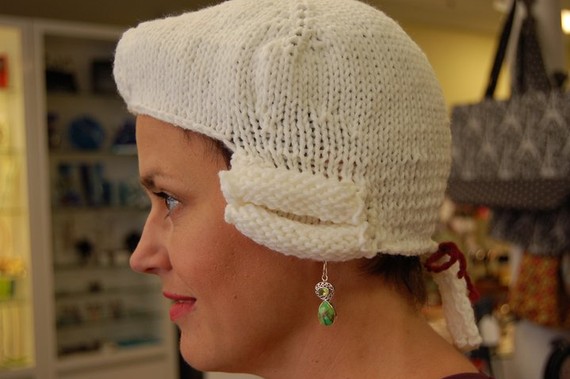 Knit Powdered Wig
Now that's vintage! Unisex hat styled like an 18th century powdered wig.
Get the knitting pattern at Etsy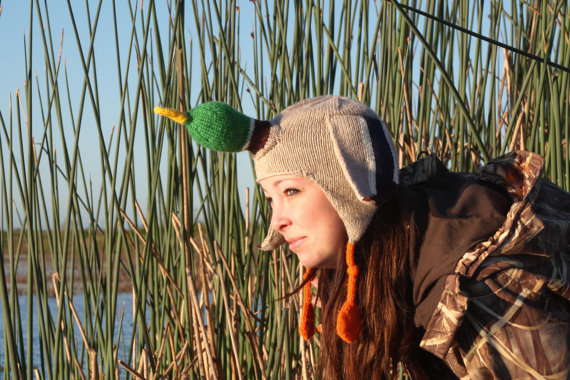 Duck Hat
The duck hat is an ear-flap hat with integrated legs and feet. The duck feet just make me chuckle.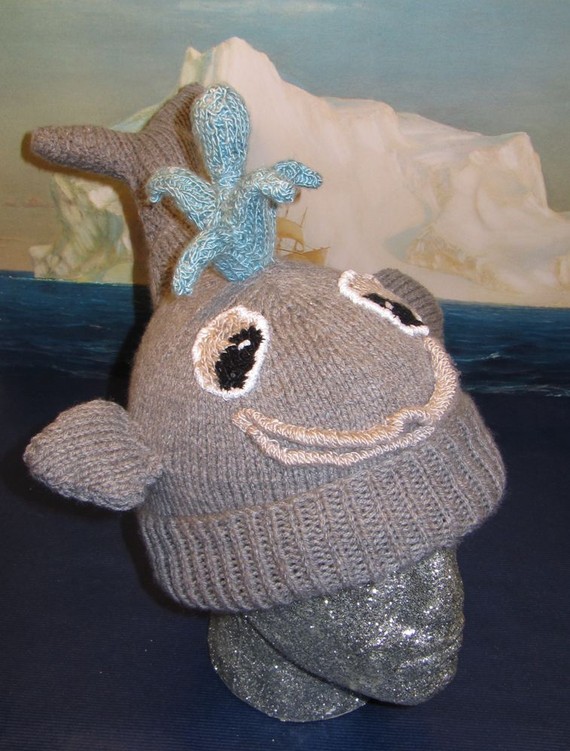 There She Blows Hat
This whale of a beanie can be made in 5 sizes ie XS,S,M,L & XL which covers anyone with a head circumference between 16-26 inches.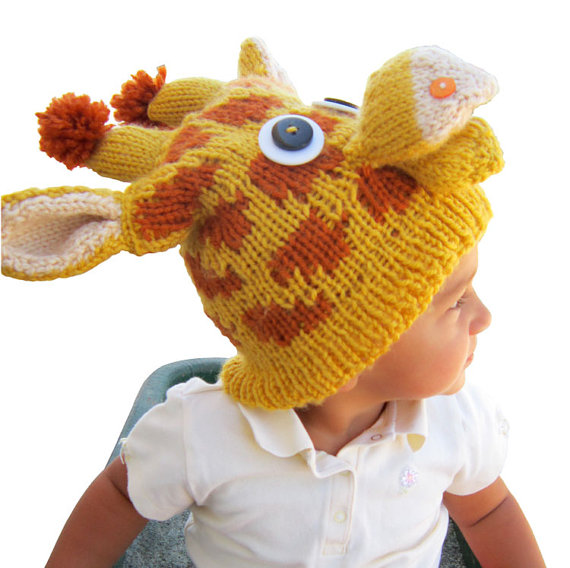 Giraffe Hat
3 sizes, Baby (13"-15" circm.),Toddler (16"-18" circm.), Adult (20"-22" circm.)
Get the knitting pattern for $10.00
Other adorable, funny animal hats available by the same designer include a frog hat, squirrel hat, monkey hat, and penguin had with wing earflaps. See all the hats.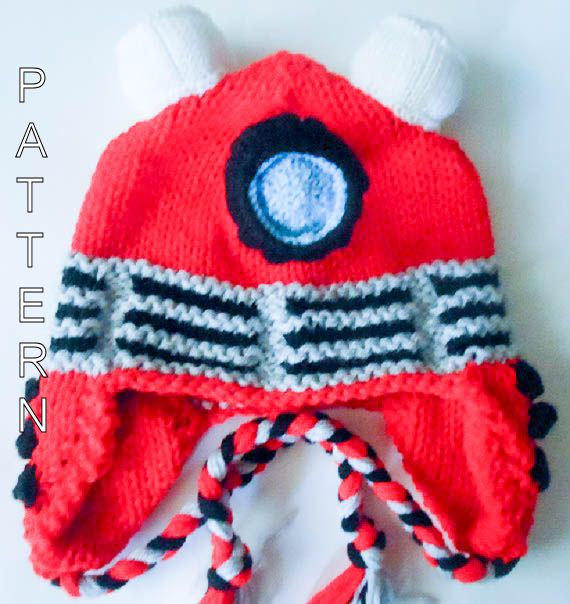 Dalek Hat
Dr. Who inspired hat.
Get the knitting pattern for $4.47
See more Doctor Who inspired knitting patterns, many free patterns