Twisty Mitts Knitting Patterns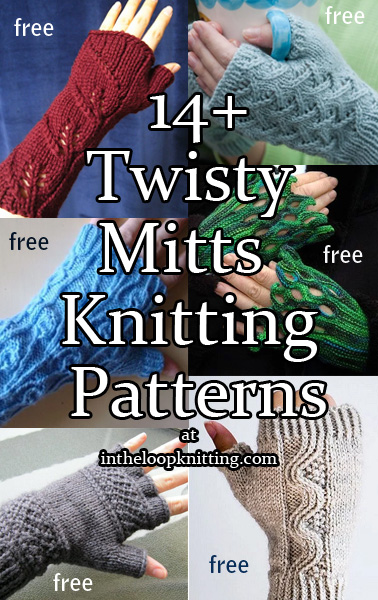 Fingerless mitts, with a twist – cable stitches, twisted stitches, and other multi-directional patterns that give an extra twist to the style of these handwarmers.
To get the knitting patterns, scroll down the page to the individual pattern you want and click on the link to that pattern.
These patterns are not my designs but links to other designers who have generously shared their patterns. If you have questions about how to knit a specific pattern, please contact the designer directly.
All links on this site are for informational purposes, but please note that some links are to affiliate sellers that pay me a small commission on purchases.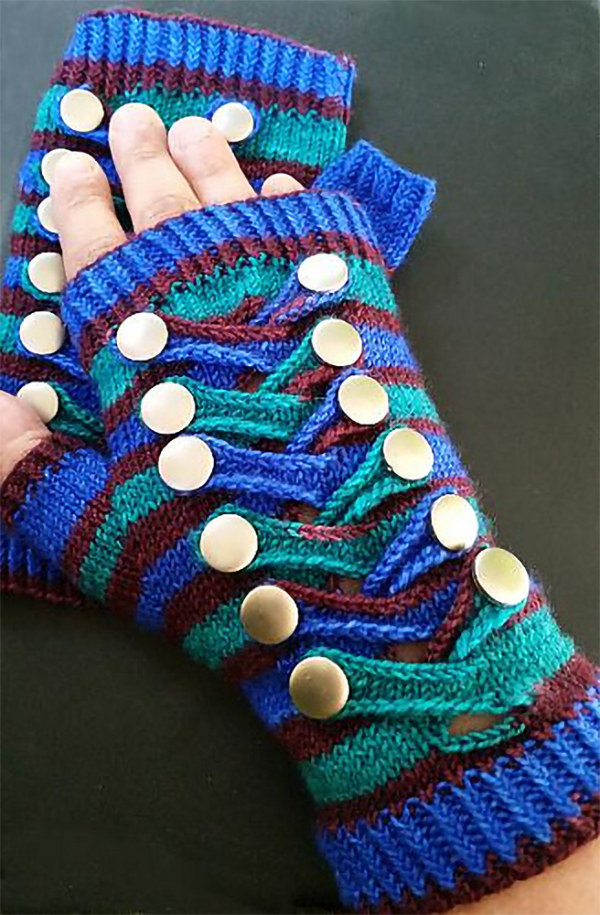 Crossing The Frame Mitts
Unique fingerless mitts with buttoned interlaced straps on the top. Fingering yarn. Designed by Awilda B. Designs
Jammin' Fingerless Mitts
These mitts feature a simple & elegant twisted cable, with 2x2 ribbing all around, accented with a strap and button on the wrist. Aran yarn. Designed by Whittney Perez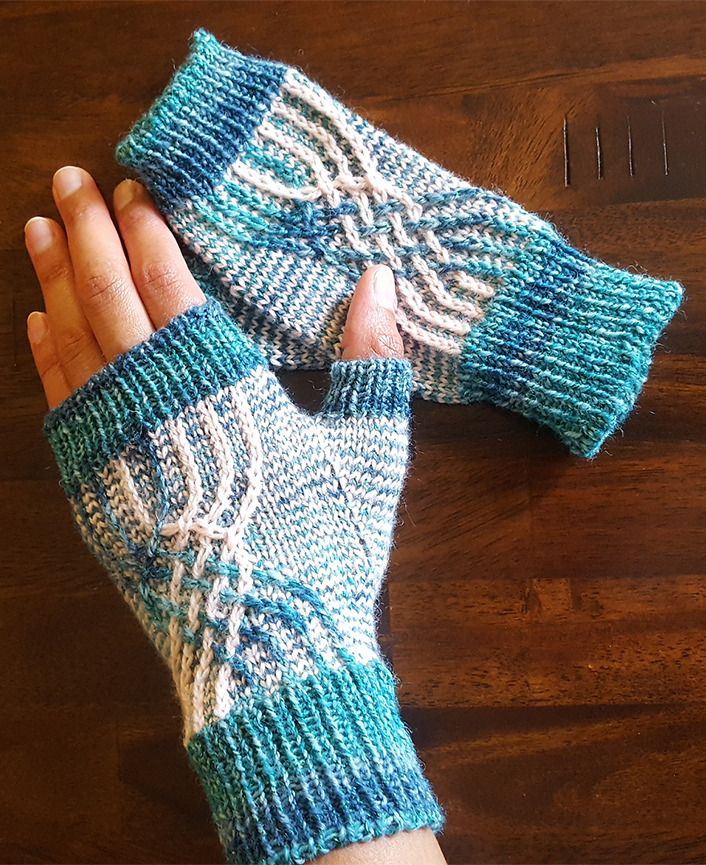 Non-Hyphenated Mitts
These fingerless mitts feature a colorful woven line design of twisted stitches and slipped stitch colorwork. Designed by Leah Blackwood. Pictured project by andrealea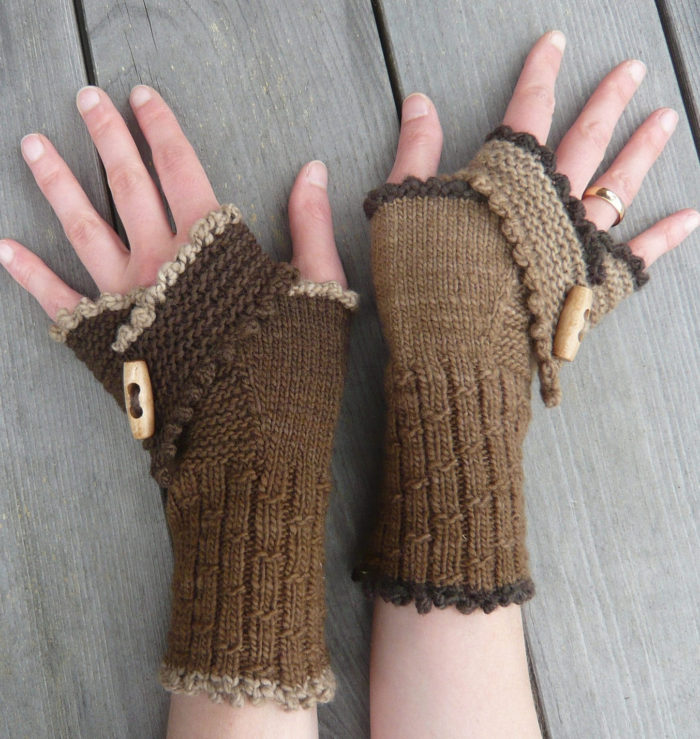 Wharariki Beach Mitts
These fingerless mitts feature a decorative flap that is knit flat using short rows. It shapes the upper part of the hand and defines the thumb hole when folded over. Sport yarn. Designed by Sabine Kastner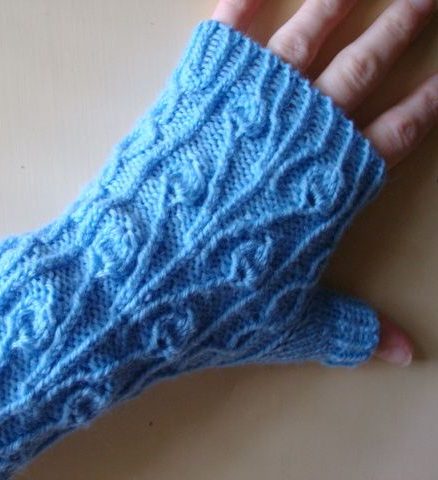 Leafy Twist Mitts
Jude Webster's Stretchy fingerless gloves feature twisted knit panels with a leaf motif and twisted ribbing across the palms.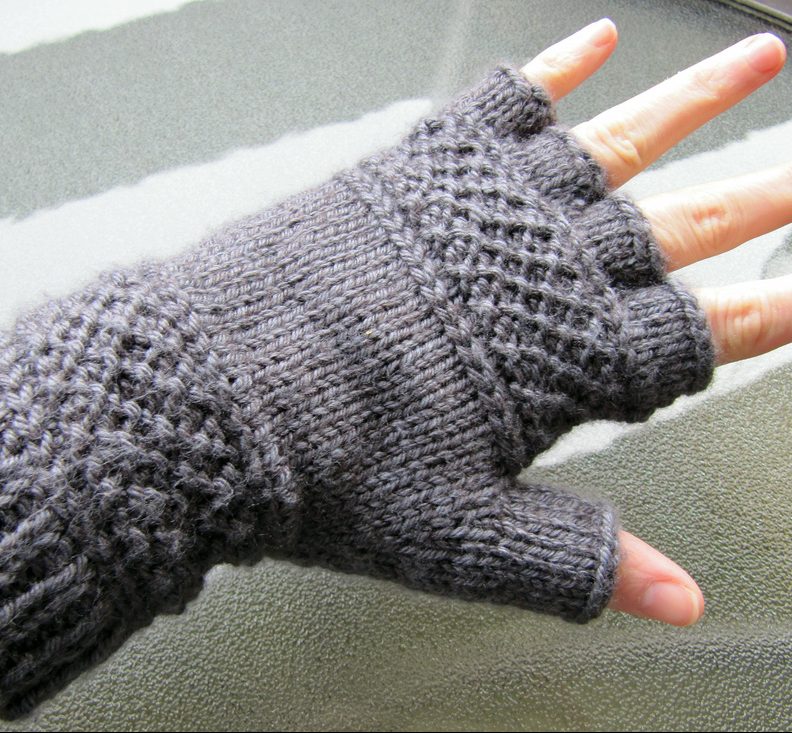 Treads Tipless Gloves
Victoria Anne Baker's unisex gloves feature the linen ridge stitch that inspired the name of the pattern that can easily be modified to make full-fingered gloves, fingerless mitts, or even mittens.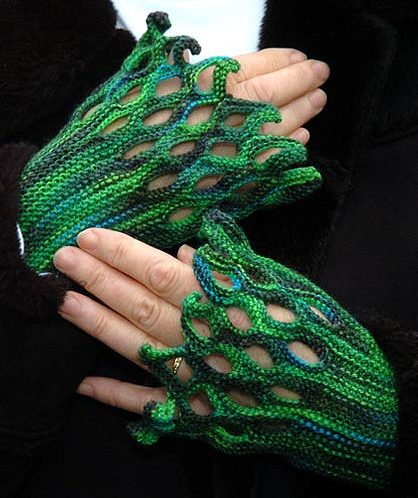 Hand-Charmer Mitts
Claudia Höll-Wellmann's Handschmeichler fingerless mitts have a twining openwork pattern made by knitting "buttonholes". The mitts can be worn with the openwork facing the fingers or reversed so it is on the wrist. Available in English and German. Great with multi-color yarn.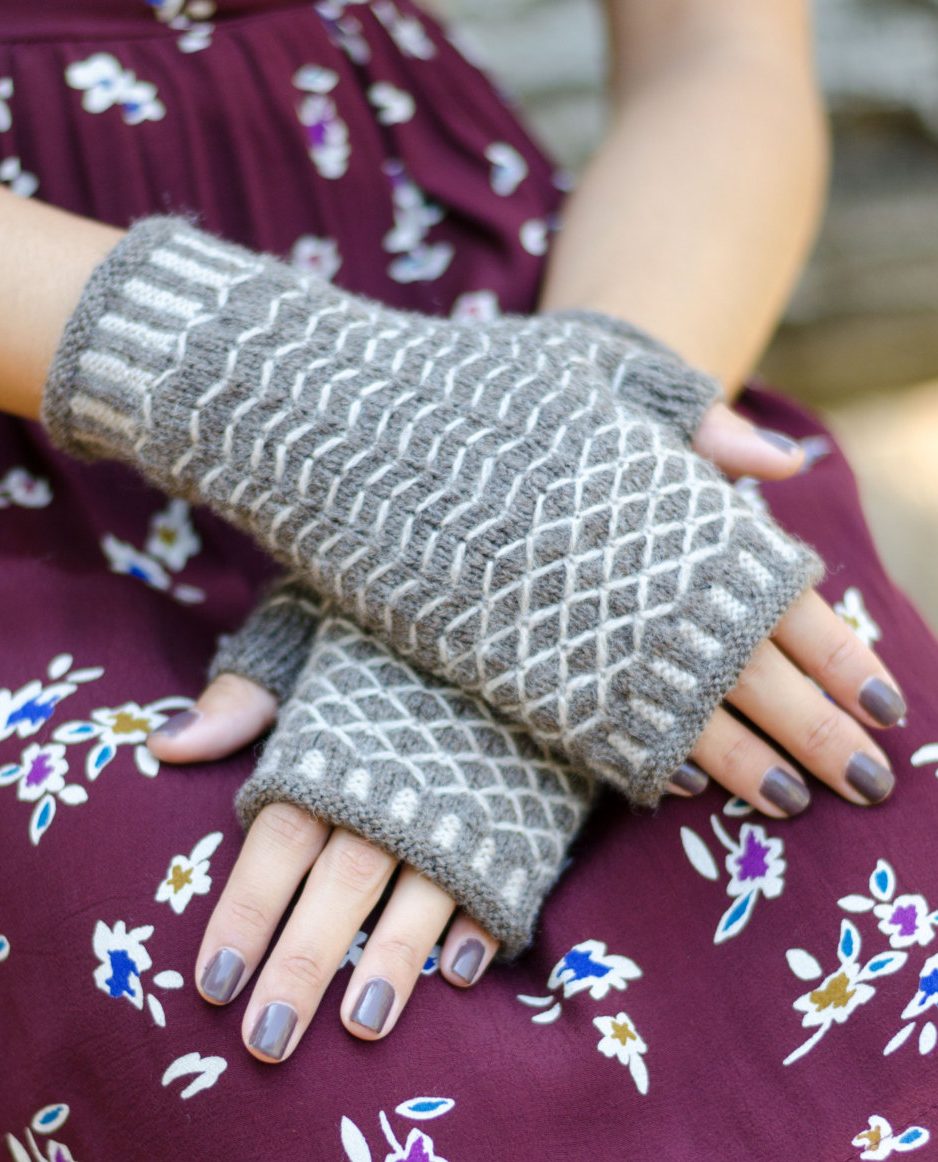 Quilted Lattice Mitts
Comes with a matching hat pattern.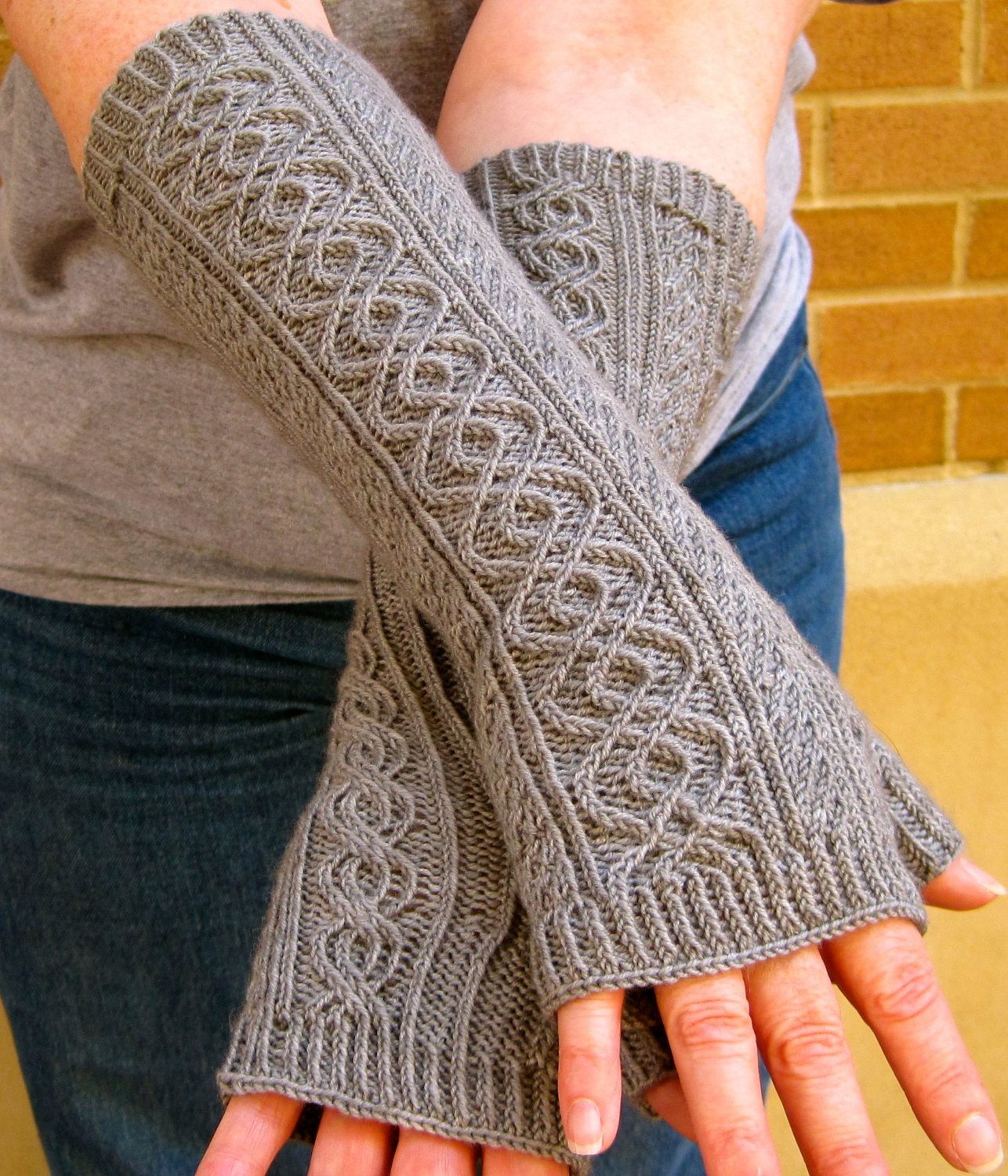 Totally Cabled Fingerless Gloves
These fingerless mitts feature two distinct cables, as well as one twisted stitch. Instructions are written out and charted.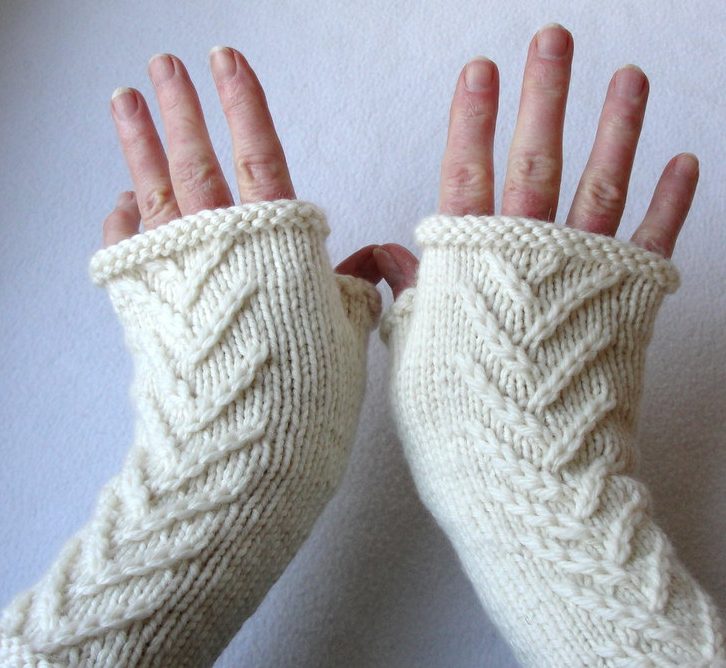 Nottingham Gauntlets
These fingerless mitts feature an easy twig pattern that resembles arrowheads.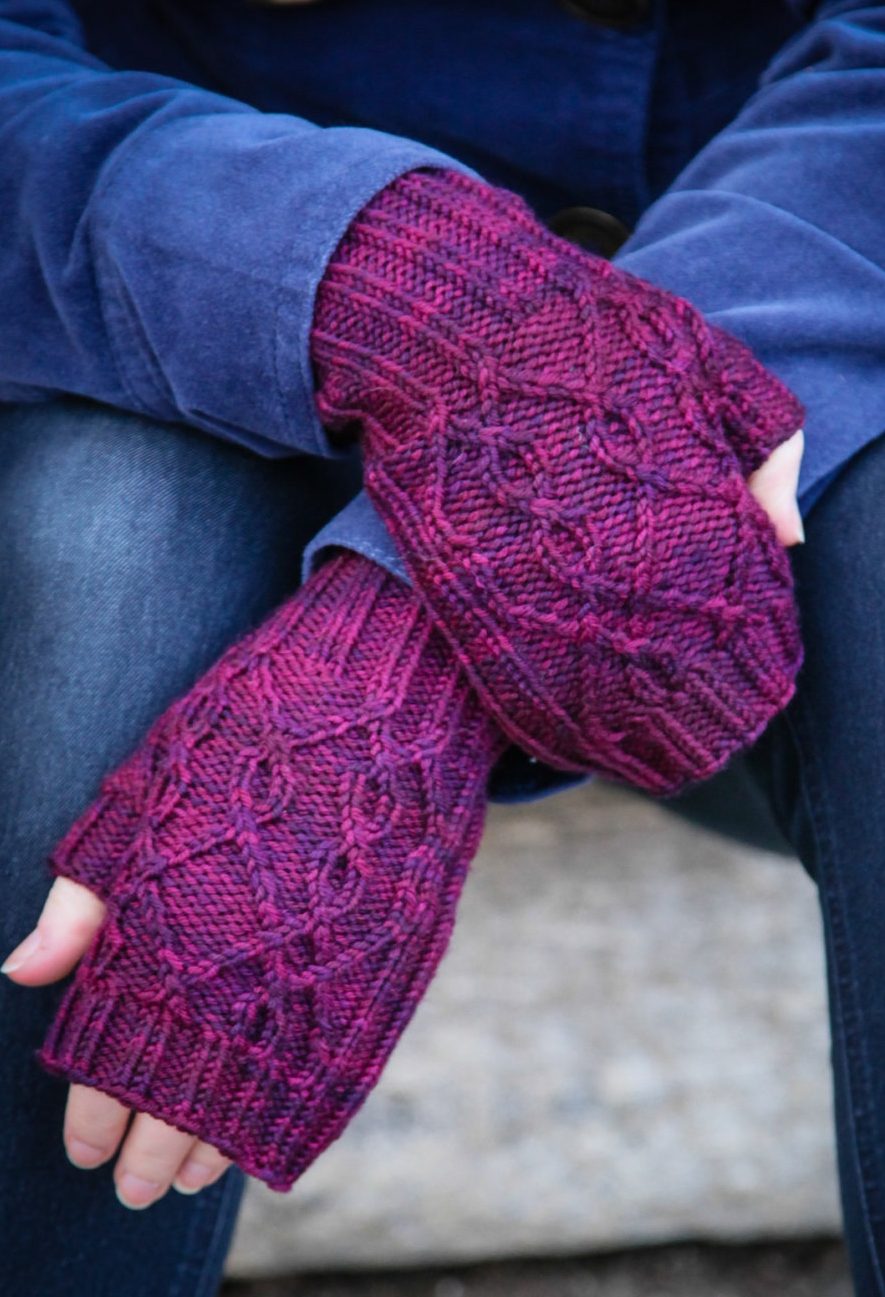 Birthstone Fingerless Mitts
Simple 2x2 ribbed fingerless mitts with a delicate 2-stitch cable motif on the backs of the hands.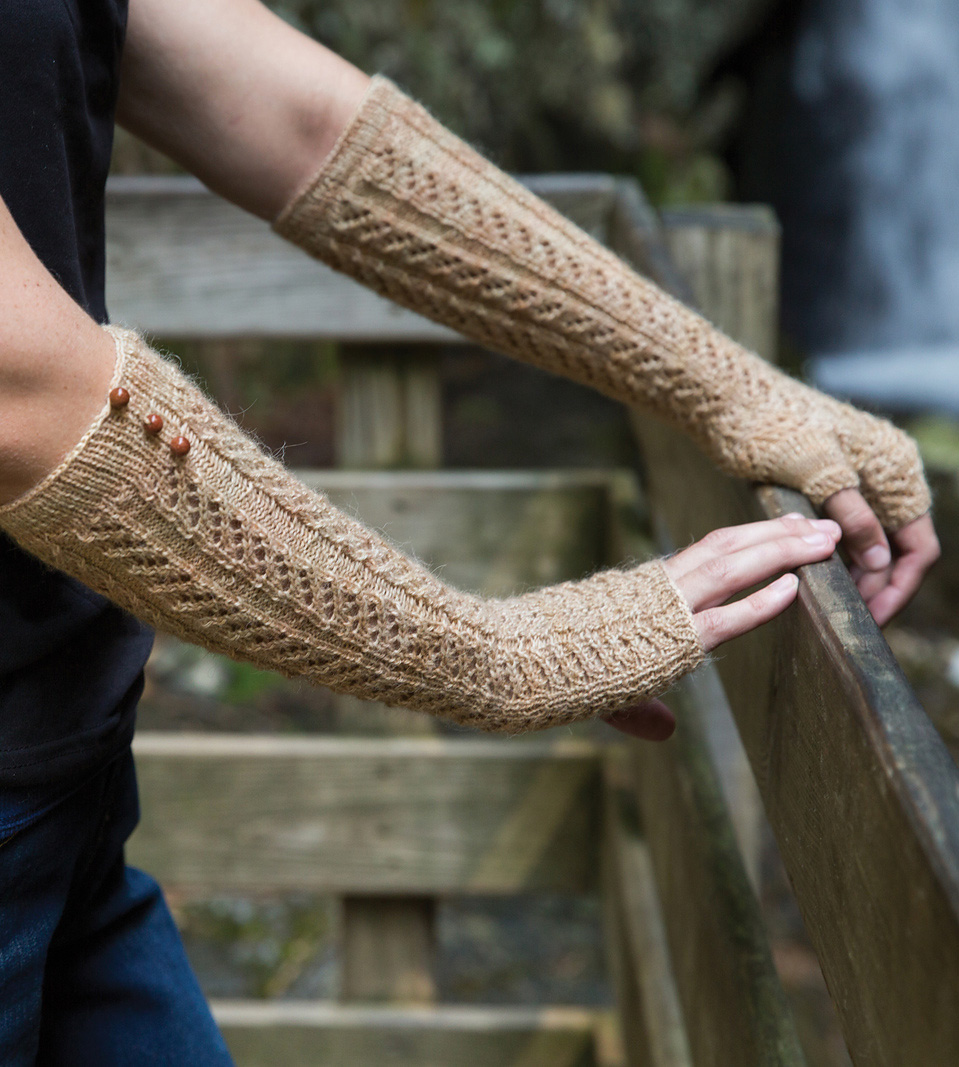 Elegance Fingerless Gloves
Sandy Huff's aptly named long and lacy gloves feature lace panels that look like braids.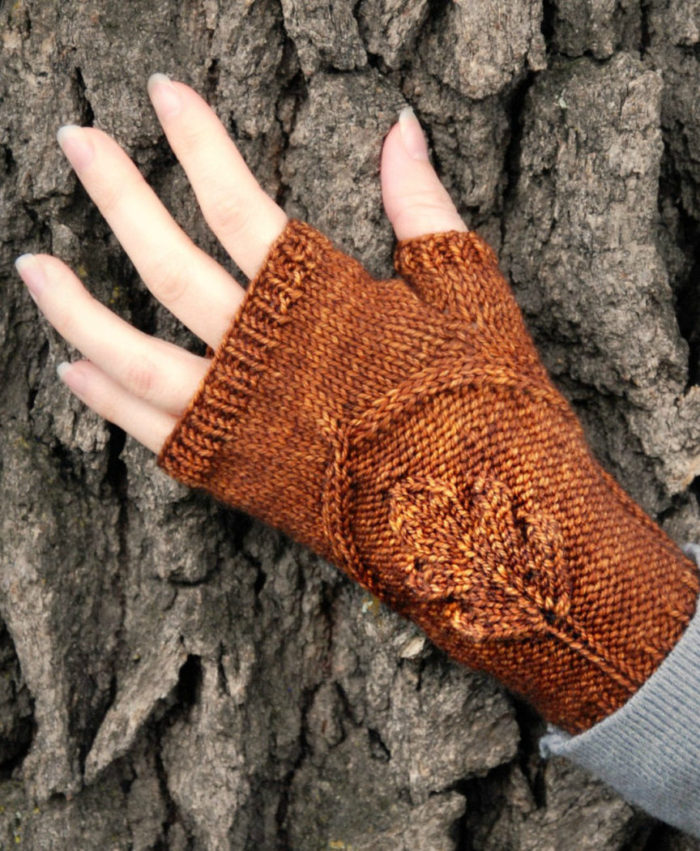 Oak Grove Mitts
Cozy little mitts with a beautiful embossed oak leaf. Instructions are included for both a fingerless glove and fingerless mitten version. Sport yarn. Designed by NeverNotKnitting
Terry Matz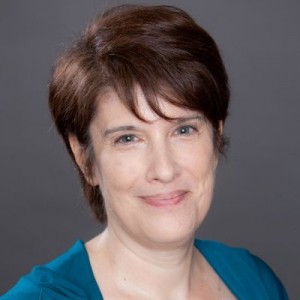 Terry is a knitting late-bloomer, learning to knit as an adult from Internet tutorials, because she wanted a craft that was useful, fun, and portable. Knitting hats for cancer patients inspired her to design her own patterns—available for free at her blog, intheloopknitting.com. Terry met her husband Ken at a science fiction convention and moved to the Kansas City area to be with him more than 30 years ago. Terry supports her yarn stash by creating websites and other digital media. Terry firmly believes in Knitting in Public—it's a great conversation starter!