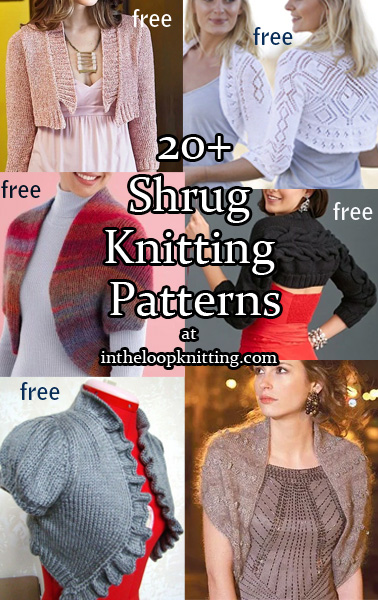 Shrugs and boleros are great for topping off evening wear, a special occasion dress, or even a bridal gown.
But they are also great for casual wear too, making them a versatile way to keep warm and still be in style.
To see more shrugs visit our Wedding and Bridal Patterns page.
]
Free Knitting Patterns
Patterns to Purchase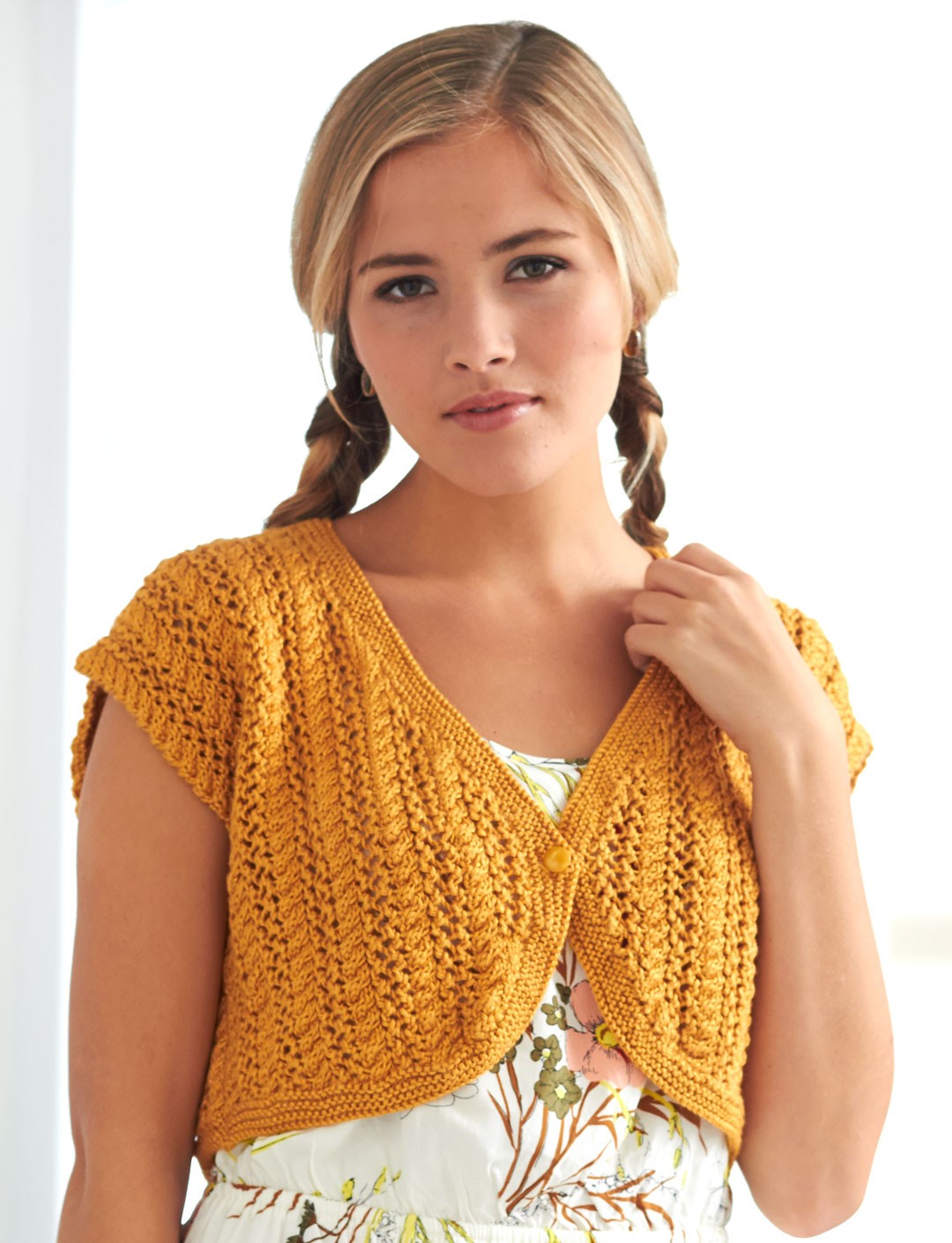 Patons Cable Lace Bolero
Patons shrug features cables in worked in 4 stitches and with a 4 row repeat alternate with lace pattern also in a 4 stitch repeat. XS/S, M, XL, 2/3XL, 4/5XL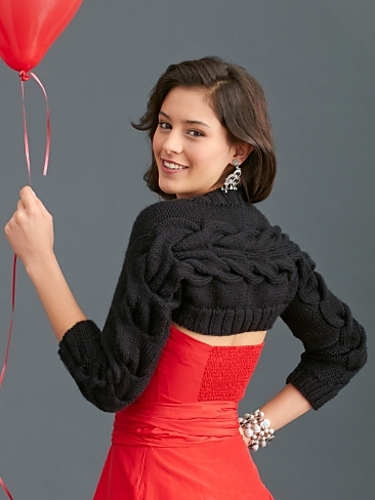 Cable Shoulderette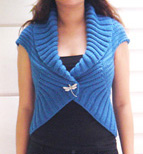 Circular Shrug
Photos of many variations are on the pattern site
Get the free knitting pattern designed by Julia Allen.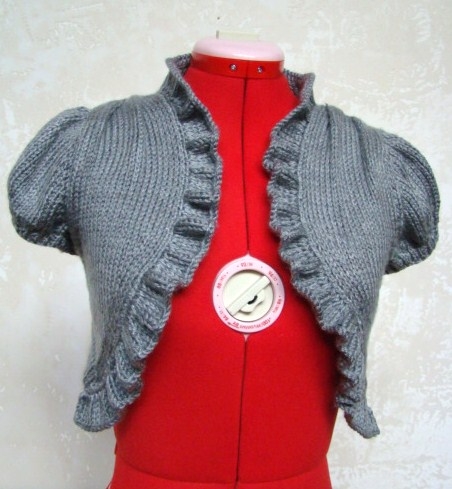 Vintage Knit Bolero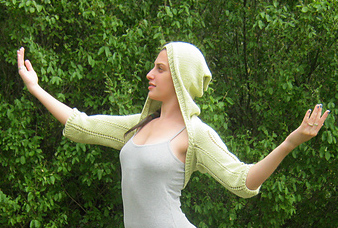 The Dancer's Spirit Treeli Shrug
Designed by Jacqueline Perna, the pattern is knit in one pice without seams and comes with and without hood.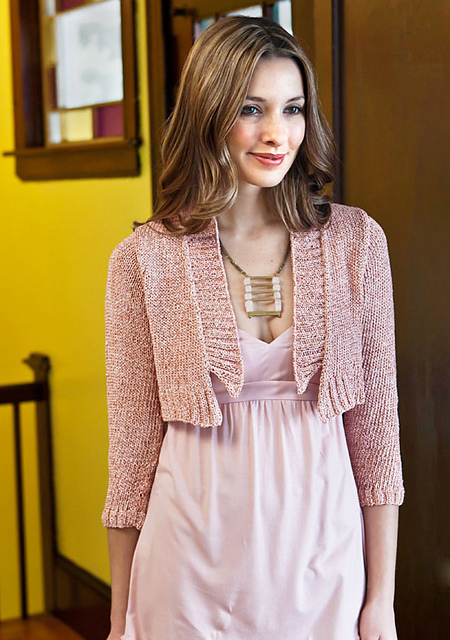 Aurea Bolero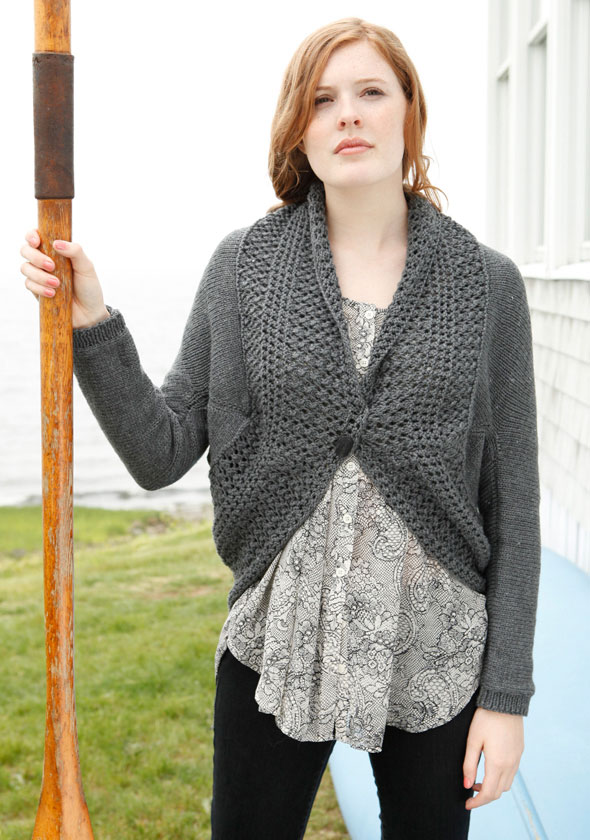 Amy  Shrug
Knit in one piece with back edging sewn on.
New!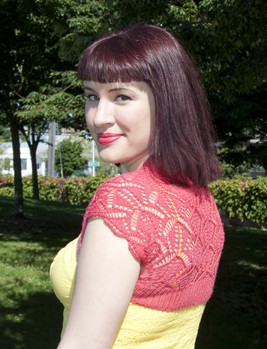 Lace Shrug
Atti Sanderlund provides detail instructions with a photo tutorial for this gorgeous lace pattern.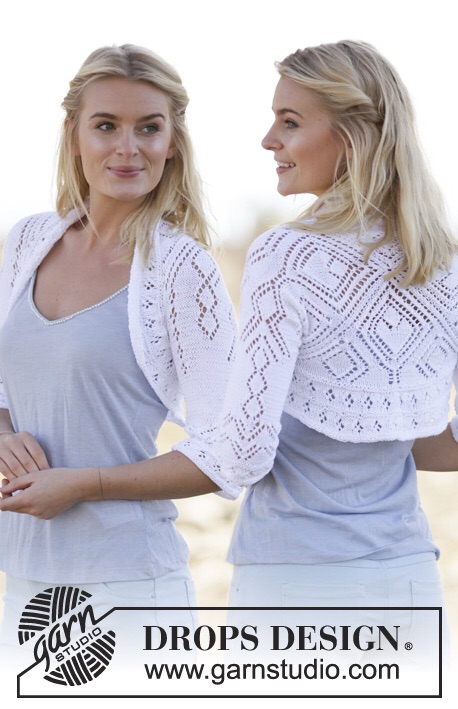 Kamellia Lace Bolero
Beautiful lace shrug in soft combed cotton.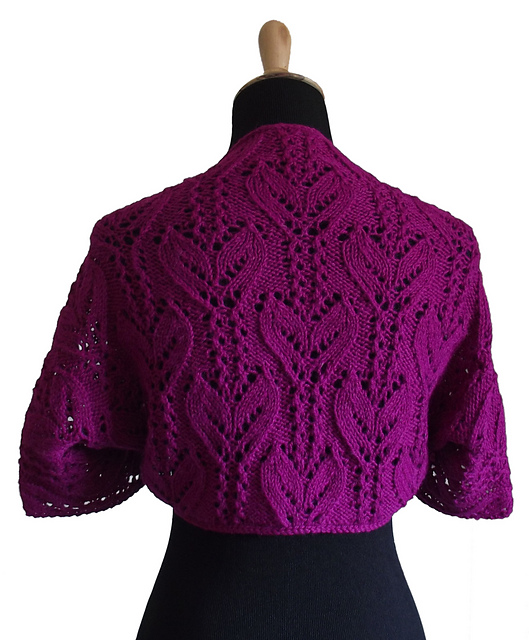 Japanese Alternating Leaf Stems Shrug
Designed by Pamela Young.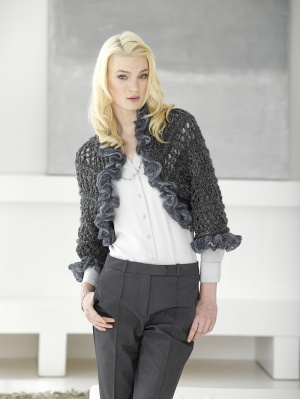 Openwork Knit Shrug
Imagine yarn adds an elegant ruffle to collar and sleeves.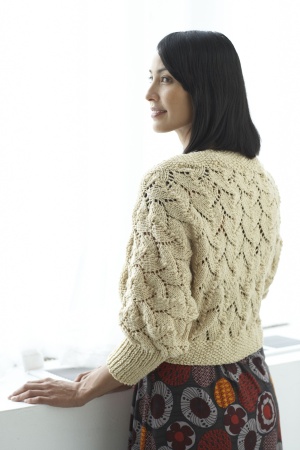 Golden Honey Shrug
This lace bolero sparkles when the recommended yarn is used.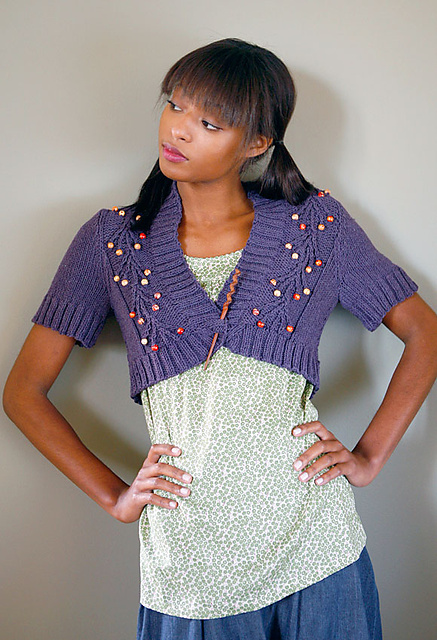 Ria Shrug
Designed by Cirilia Rose for Berroco, this versatile shrug has beads worked into the pattern stitch.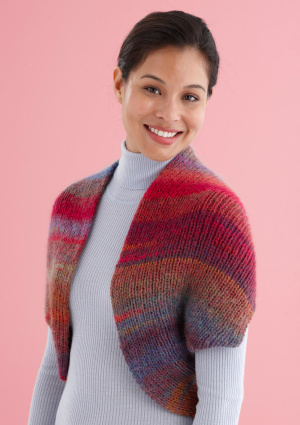 Snapped Convertible Shrug and Cowl
Wear this knit bolero as is or roll it up and wear it as a cowl.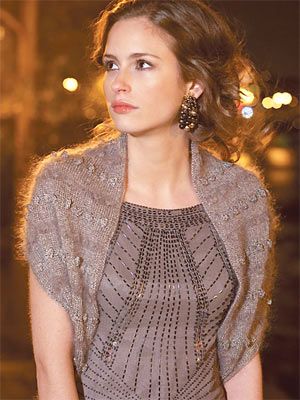 Evening Shrug
THIS PATTERN IS NO LONGER FREE! However, the pattern book it was featured in, Parisian Nights, is still available at some sellers. Sparkle in this shrug knit with metallic yarn.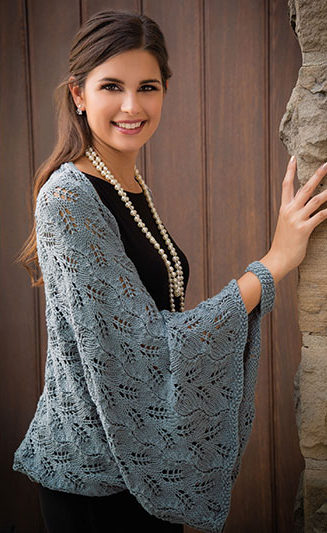 Tacoma Shrug
All-over lace shrug in sizes S (M, L, XL, 2XL)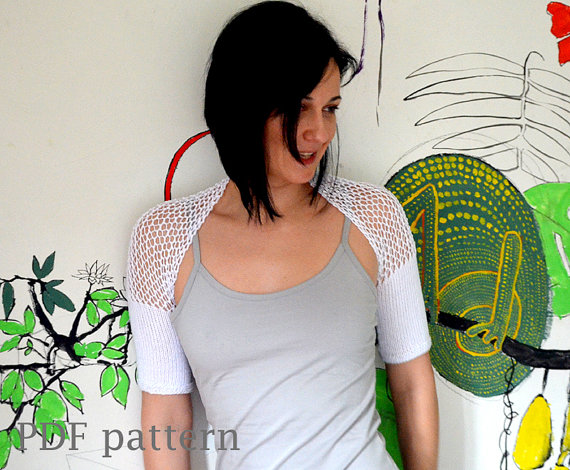 Mesh Lace Knit Shrug
Perfect for summer!
Get the knitting pattern for $5.50
Camellia Shrug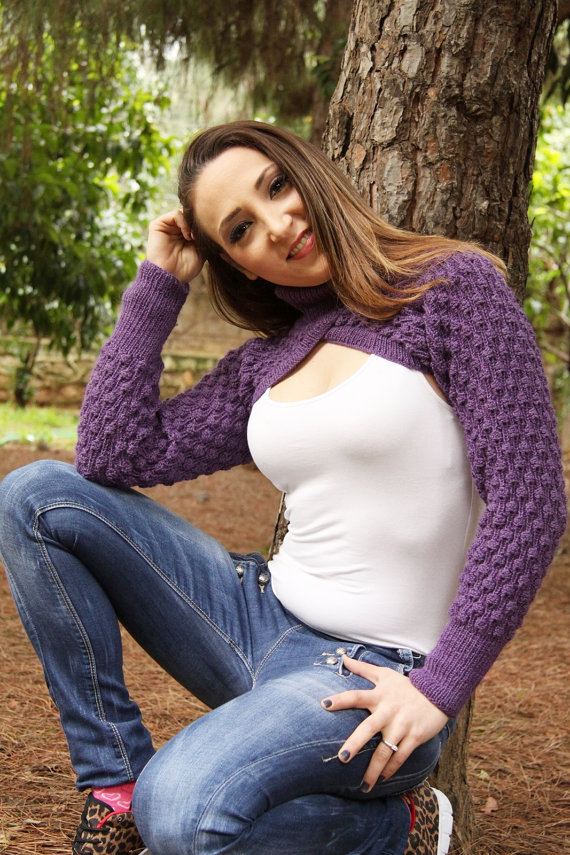 Bobbles Shrug/Bolero
Get the knitting pattern for $5.00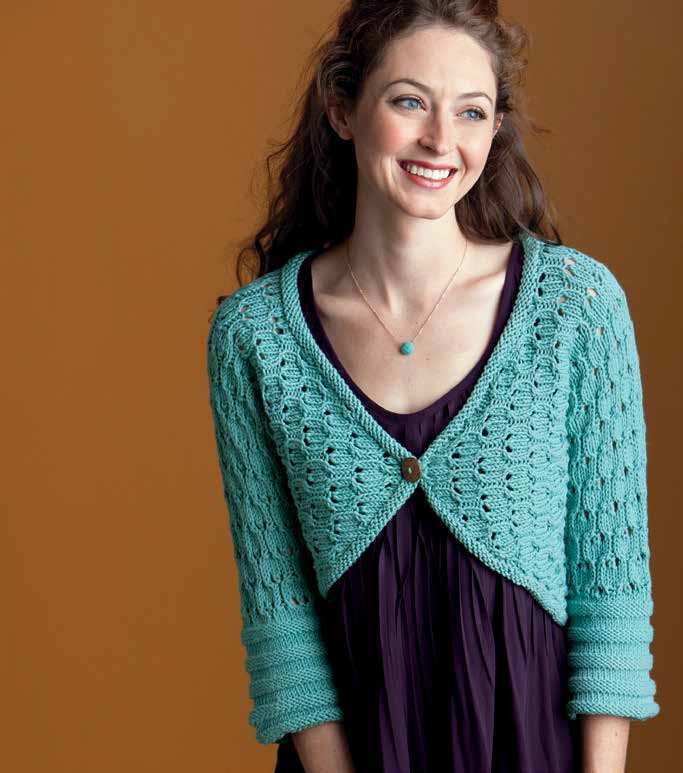 Light Bolero
This lacy shrug is knit in a single piece.
Get the knitting pattern for $5.00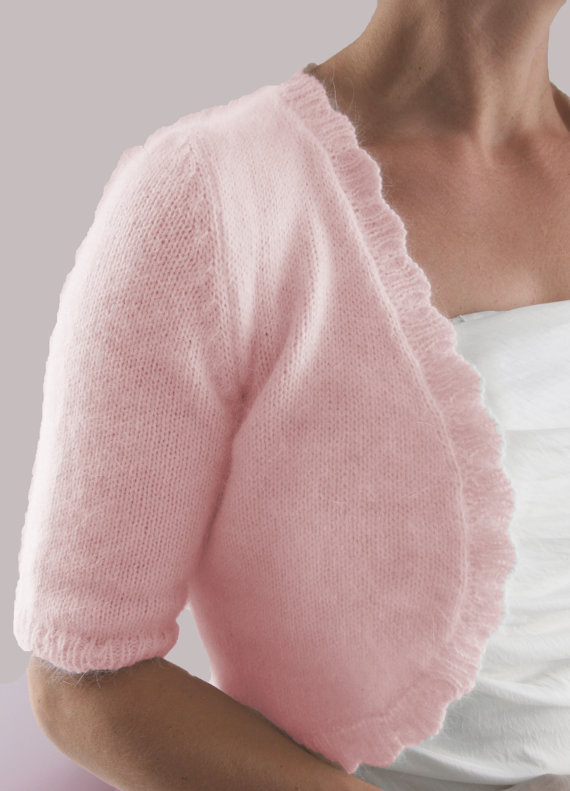 Angora Shrug