Entrelac Knitting Patterns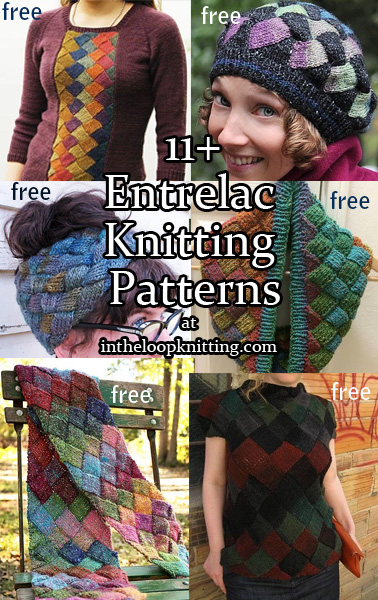 Entrelac is a knitting technique made with basic knitting stitches to form squares that are joined by picking up stitches on the edge of one square to start the next square. It can be knit in one or more colors and is a great way to showcase multi-colored yarn. Never tried Entrelac Knitting before? Don't worry. Many of these patterns have detailed instructions and links to videos.
Click here more information on Entrelac Knitting
To get the knitting patterns, scroll down to the individual pattern you want and click on the link to the pattern.
Entrelac Cowl
Yuko Fredrick's cowl is worked in the round.
Entrelac Scarf
Allison LoCicero's scarf is a perfect introduction to entrelac knitting — there is even a link to a video tutorial. This design is also great for multi-color yarn.
Fourth Grade Hat
Abby Franquemont's entrelac slouchy hat is great use of multi-color or stash yarn. Customizable for any type of yarn.
Entrelac Poncho
Designed by Betty Balcomb for Cascade Yarns. Great for multi-color yarn