Arm Knitting and Finger Knitting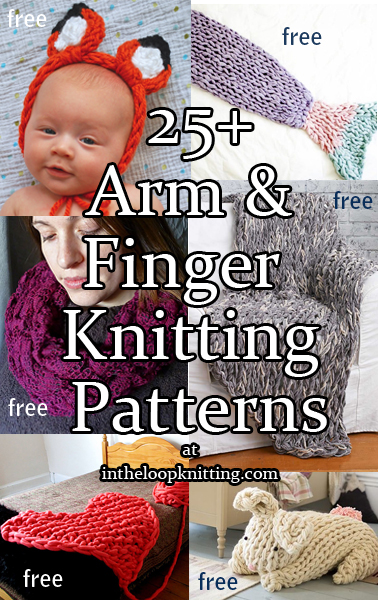 No needles? No problem. These arm knitting and finger knitting patterns let you create clothing, accessories, and decor without needles.
I've always thought of arm knitting as knitter exercise workout! You get to exercise your arms and knit at the same time.
And for those of you who are tired of seeing arm knitting patterns just for cowls, you'll be surprised at the variety of projects you can create.