Contrast and Color Knitting Patterns
To get the knitting patterns, scroll down the page to the individual pattern you want and click on the link to that pattern.
These patterns are not my designs but links to other designers who have generously shared their patterns. If you have questions about how to knit a specific pattern, please contact the designer directly.
All links on this site are for informational purposes, but please note that some links are to affiliate sellers that pay me a small commission on purchases.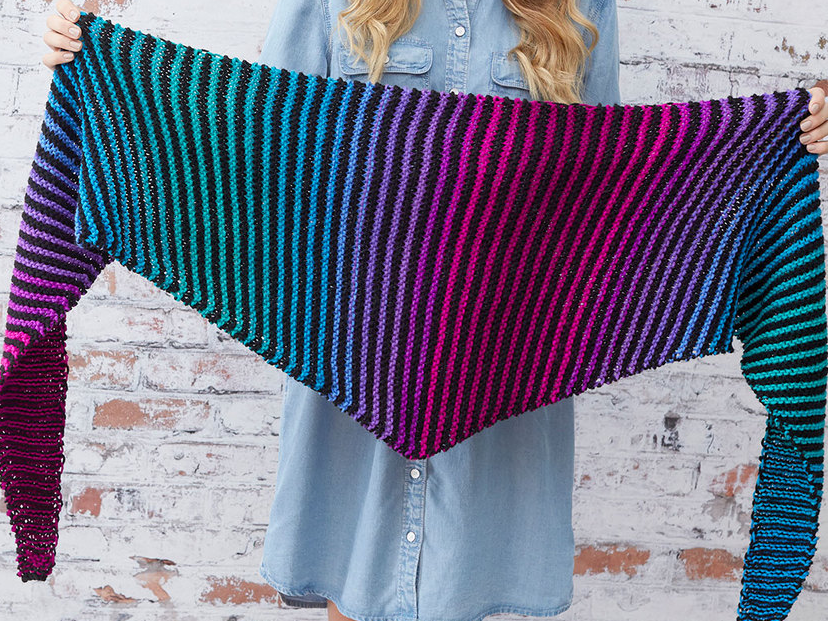 Brighten My Day Shawl
Triangular shawl knit side to side in garter stitch alternates a self-striping yarn with contrasting color like black for a striking effect. Rated easy by Red Heart. Designed by Nancy J. Thomas
Royal Quilting Hat
Betty P Balcomb's 2-color pattern is surprisingly easy. Strands or floats are laid down on the right side of the fabric and then a couple rows later you lift the strand and catch it in a stitch to form the slightly draped diagonal lines.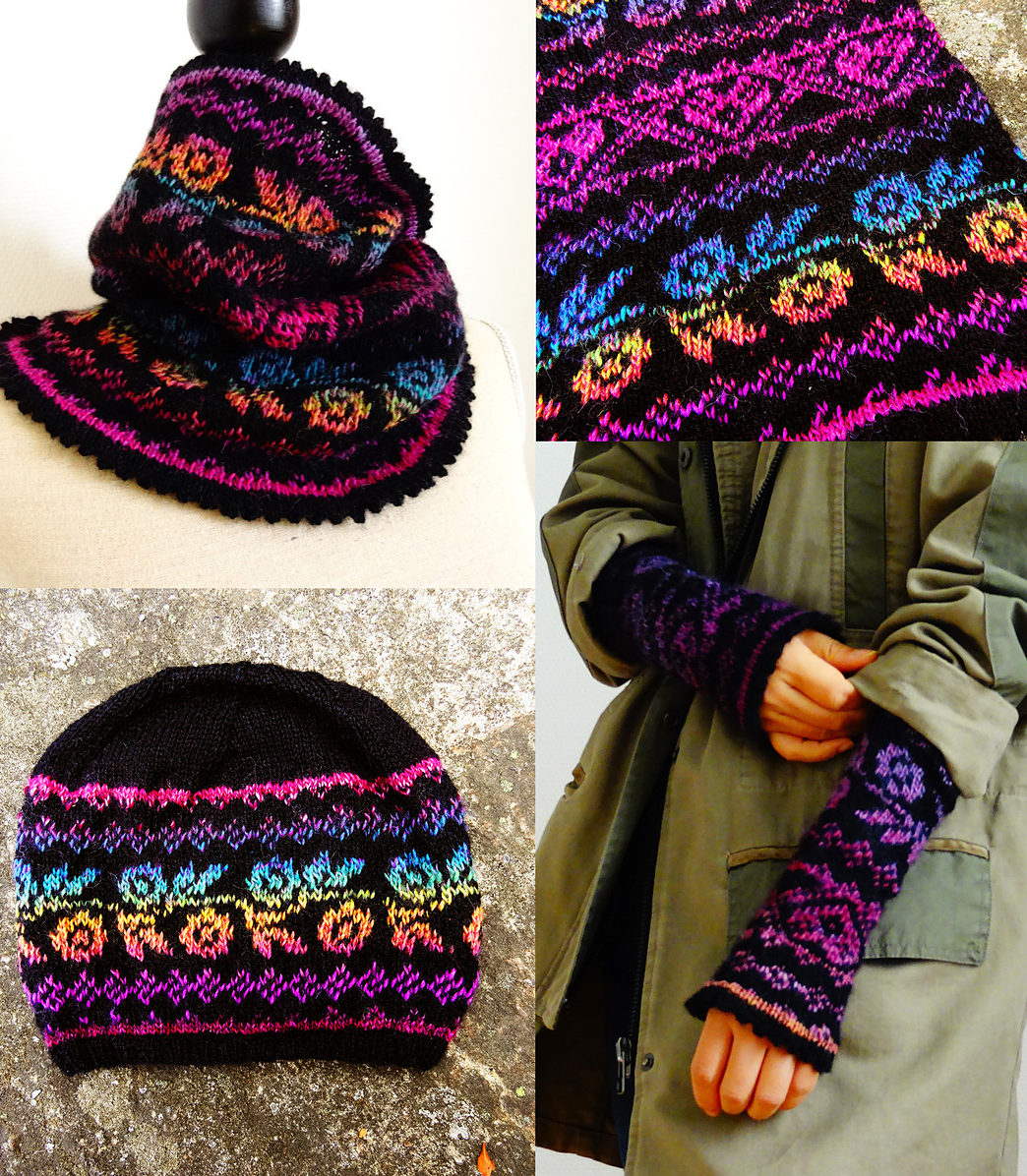 Rosie Accessory Set
Despite its appearance, this matching set with neck warmer, wristers and beanie is knitted with only 2 strands of yarn: a solid main solid color and a contrast variegated color, in a pretty rose/heart fair isle pattern, plus a simple picot edging for a feminine touch on the neck warmer and wristers.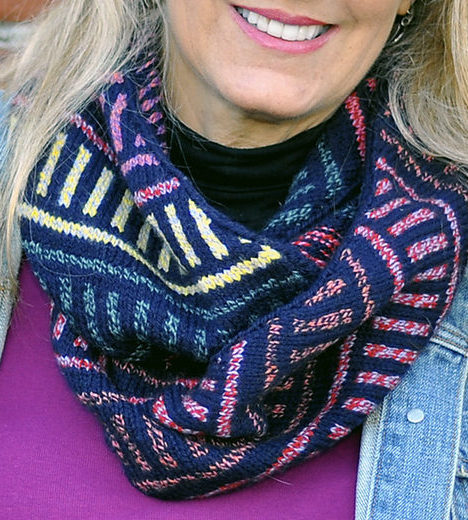 Stonehedge Cowl
A series of angled stripes in unpredictable colors fills this graphic infinite scarf cowl by Kyle Kunnecke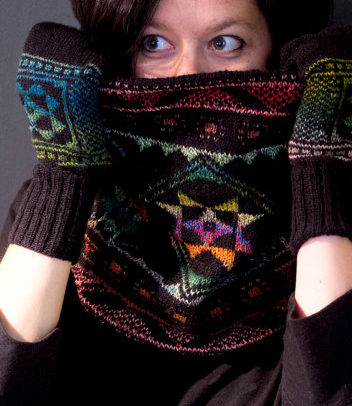 Pysanky Cowl and Mittens Set
Colorful accessories inspired by the tradition of Eastern European pysanky (Easter eggs)
Hyde Park Boot Cuffs and Leg Warmers
Allyson Dykhuizen's legwarmers feature a surprisingly simple stained glass or honeycomb stitch in mosaic knitting.
Terry Matz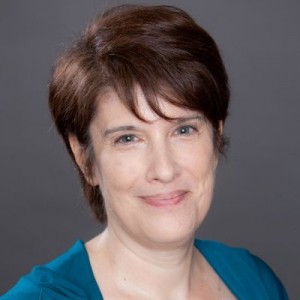 Terry is a knitting late-bloomer, learning to knit as an adult from Internet tutorials, because she wanted a craft that was useful, fun, and portable. Knitting hats for cancer patients inspired her to design her own patterns—available for free at her blog, intheloopknitting.com. Terry met her husband Ken at a science fiction convention and moved to the Kansas City area to be with him more than 30 years ago. Terry supports her yarn stash by creating websites and other digital media. Terry firmly believes in Knitting in Public—it's a great conversation starter!