Horse and Other Equine Knitting Patterns
Free Knitting Patterns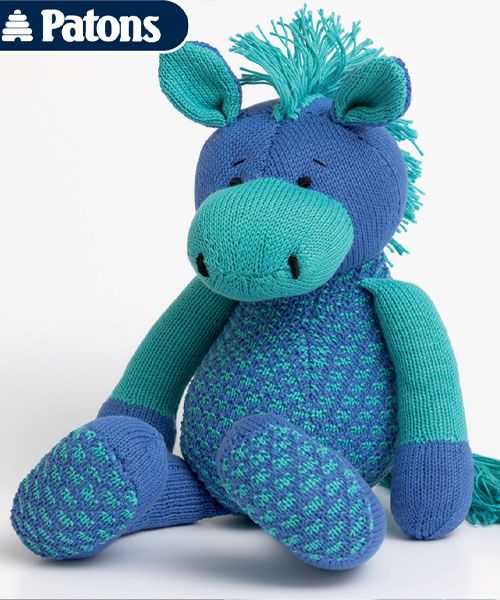 Horse Toy With Matching Sweater
Patons designed this pattern for a horse toy about 14 inches tall with matching striped sweater for babies 0, 3, 6, 9, 12, 18 months. Provided courtesy of Black Sheep Wools.

Rohan Banner Scarf
IrishElinor's reversible double knit scarf is based on the White Horse upon green banner of Rohan, or as the Rohirrim call their country, the Mark of the Riders. There are Celtic knot motifs on the middle and the ends of the scarf, with two horse profiles facing each other between. See Appendix A, II: The House of Eorl; LOTR.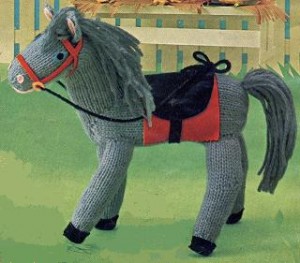 A Fine Knitted Horse
This toy softie from Grandmother's Pattern Book comes with patterns for saddle and bridle.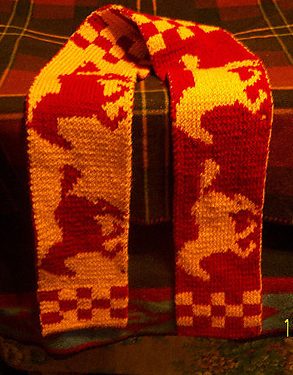 Double Knit Horse Scarf
Miranda Stanbery designed this reversible scarf with horse motif.
Patterns for Purchase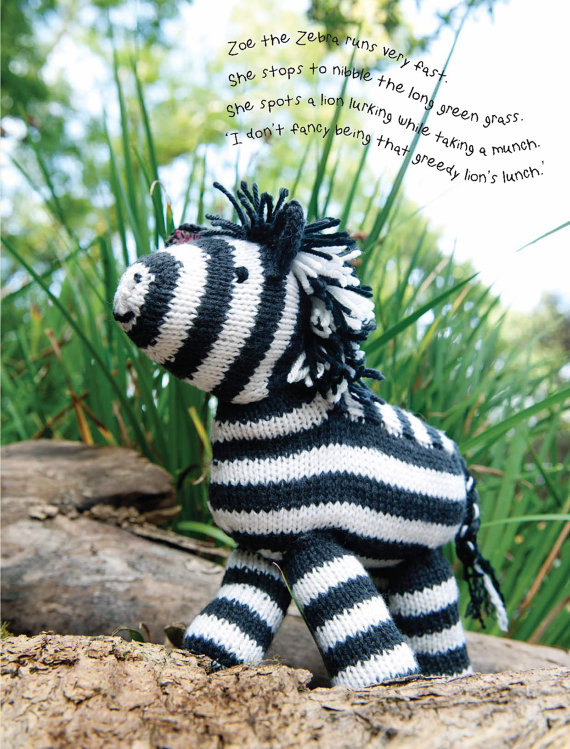 Zoe the Zebra
Designed by Laura Long and excerpted from her book Knitted Toy Travels.