Easy Poncho Knitting Patterns
To get the knitting patterns, scroll down the page to the individual pattern you want and click on the link to that pattern.
These patterns are not my designs but links to other designers who have generously shared their patterns. If you have questions about how to knit a specific pattern, please contact the designer directly.
All links on this site are for informational purposes, but please note that some links are to affiliate sellers that pay me a small commission on purchases.
Virtual Cable Poncho
This poncho is knit flat in one piece and seamed. Knit with stockinette rib and a 4 row repeat mock cable pattern. Worsted weight yarn on US size 7 needles. This pattern seems easy to me though it may be a little confusing for a beginner.
Lace Panel Poncho
This poncho is knit with a 4 row repeat that includes the lace stitch panel, ridge stitch side panels, and borders. Knit in 2 rectangles and seamed. Designed by Caron Design Team
Easy Boat Neck Poncho
Easy poncho pattern is knit sideways in a 2-row 4-stitch repeat that looks great in multi-color yarn. Quick knit in super bulky yarn. 5 sizes from small to xx-large. Designed by Michele Maks for Red Heart.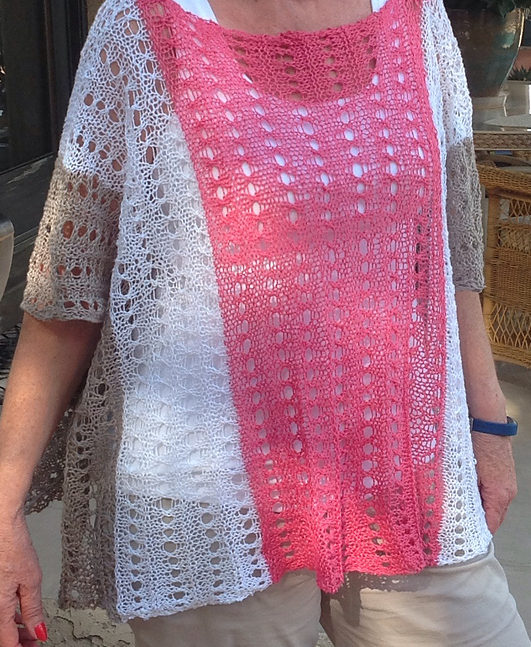 Tri-Color Lace Poncho
Knit flat in 2 pieces with a reversible eyelet stitch and seamed.The Summer Poncho is designed by Susan Whitmore. Pictured project by DebraGreif. Rated easy by Ravelrers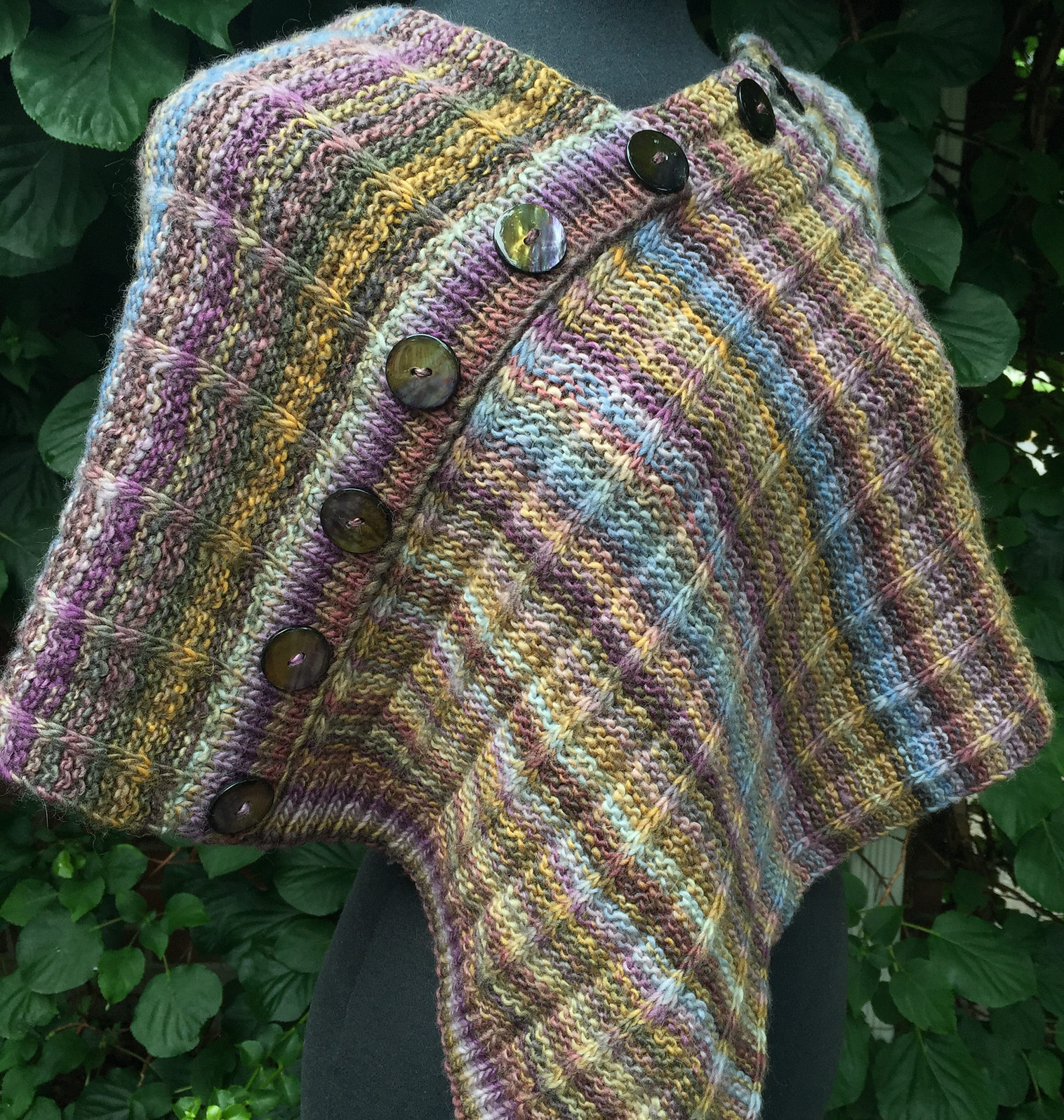 Mira Monte Poncho
This poncho is knit with simple, one-row repeat based on broken garter ribbing that works well with variegated yarn. Designed by Andra Asars.
Yarn Deli Poncho
This easy garter stitch poncho is designed to use up your stash and scrap yarn. It even self-fringes! Designed by Linda Jo Park. Pictured project by WIHH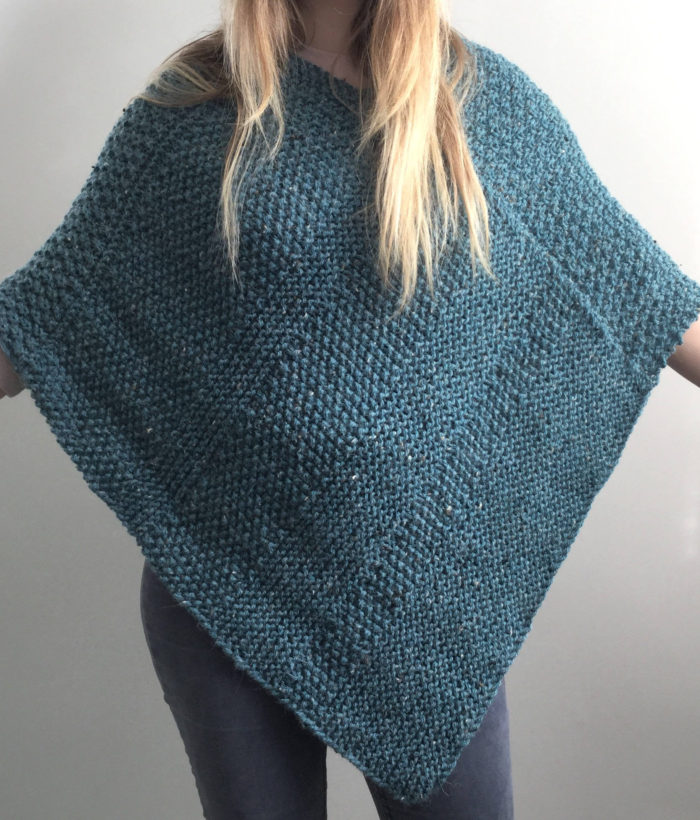 Lorna Poncho
This easy poncho is knit flat in easy knit and purl textures including moss, double moss and garter stitch. Designed by The Lonely Sea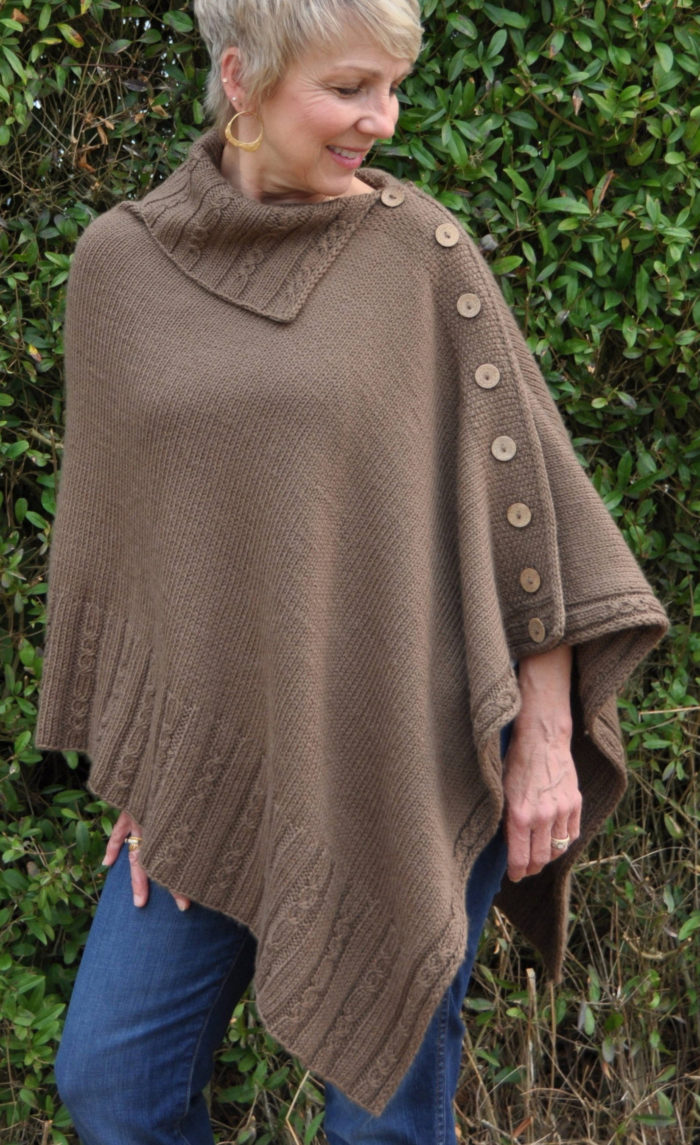 Miriam Carole Poncho
This buttoned poncho with open collar is mostly stockinette stitch and is knit bottom-up in a single rectangular piece with no provisional cast-on, no cable needle, no rearranging stitches, no grafting and no sewing.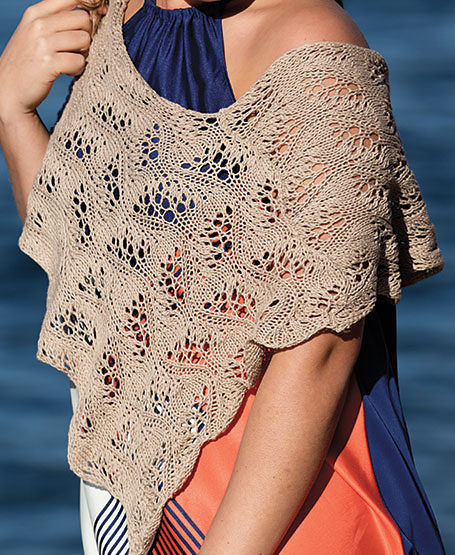 Moonlight Poncho
This lace poncho features a Japanese feather pattern that is easy to master. Knit in a rectangle and seamed. Rated easy by Ravelrers. One of the patterns in Love of Knitting, Summer 2017.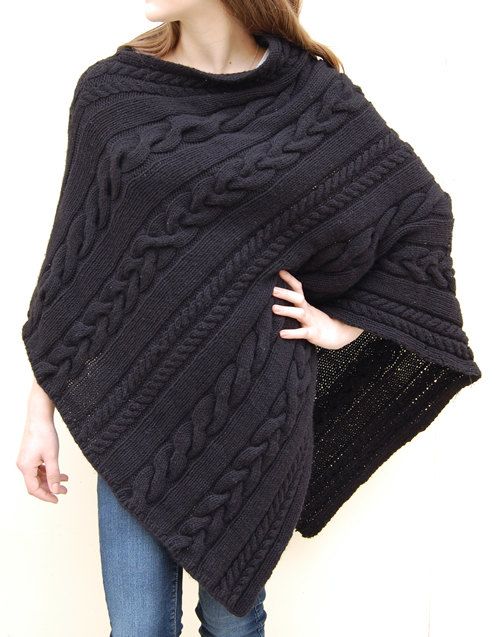 Dianne Cabled Poncho
Easy cable poncho knit in one piece sideways with a slight cowl neck by jenniferwenger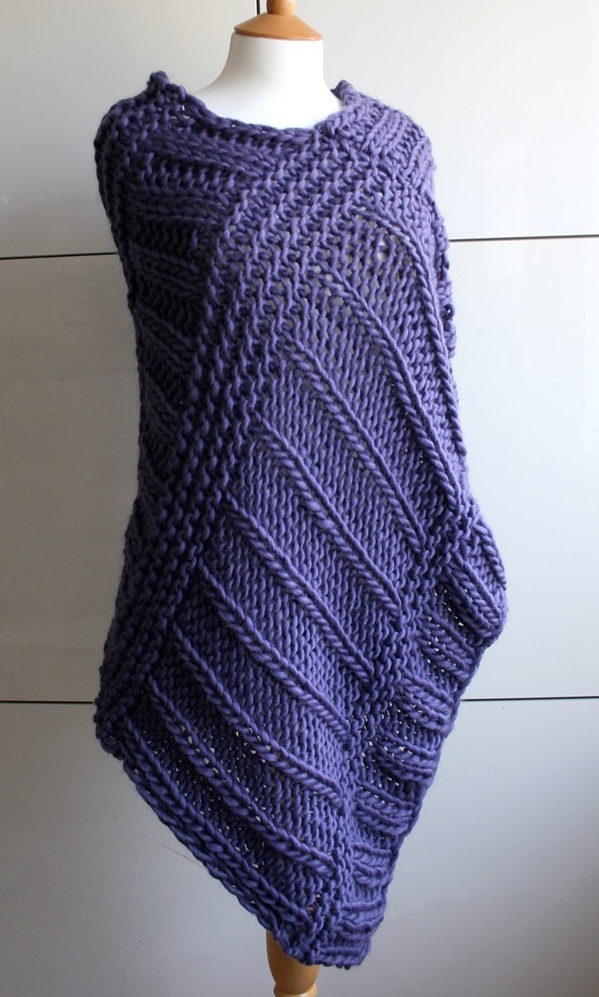 Boho Poncho
Versatile poncho is a quick knit in super bulky yarn.
Terry Matz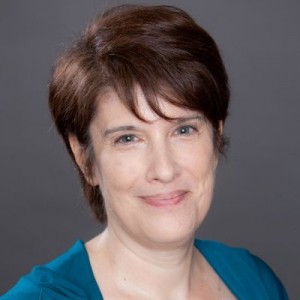 Terry is a knitting late-bloomer, learning to knit as an adult from Internet tutorials, because she wanted a craft that was useful, fun, and portable. Knitting hats for cancer patients inspired her to design her own patterns—available for free at her blog, intheloopknitting.com. Terry met her husband Ken at a science fiction convention and moved to the Kansas City area to be with him more than 30 years ago. Terry supports her yarn stash by creating websites and other digital media. Terry firmly believes in Knitting in Public—it's a great conversation starter!