Science Inspired Knitting Patterns
Knitting patterns inspired by scientific concepts and models from biology, chemistry, physics, geology, and more.
To get the knitting patterns, scroll down the page to the individual pattern you want and click on the link to that pattern.
These patterns are not my designs but links to other designers who have generously shared their patterns. If you have questions about how to knit a specific pattern, please contact the designer directly.
All links on this site are for informational purposes, but please note that some links are to affiliate sellers that pay me a small commission on purchases.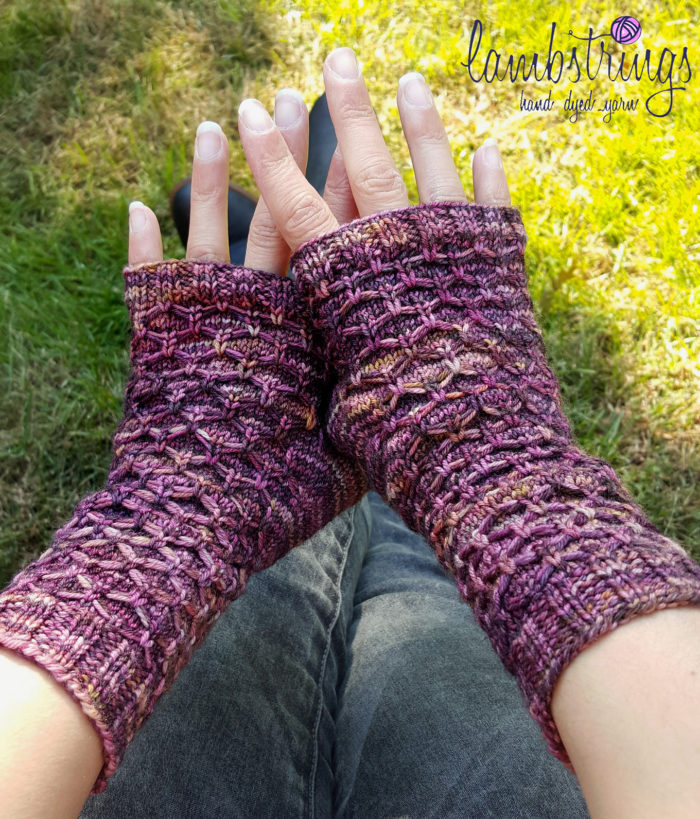 Carbon Fingerless Mitts
These mitts feature a slipped stitch pattern inspired by carbon ring structures. Fingering weight yarn. Designed by Shanna Felice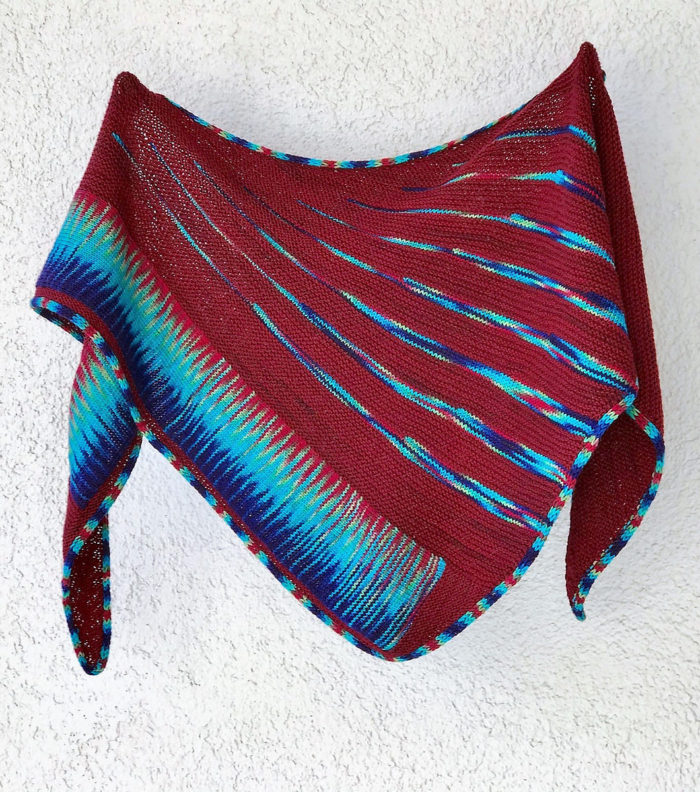 Multiverse Shawl
From the designer Anja B. Lindner: "The concept of infinite parallel universes is translated into a triangular shawl. The main panel in the multi-colored yarn stands for our universe, the eight smaller short row wedges represent different parallel universes, with the figure eight being a symbol for infinity. The multi-colored yarn is featured in different stitch patterns, changing its appearance and giving an idea of everything that could be."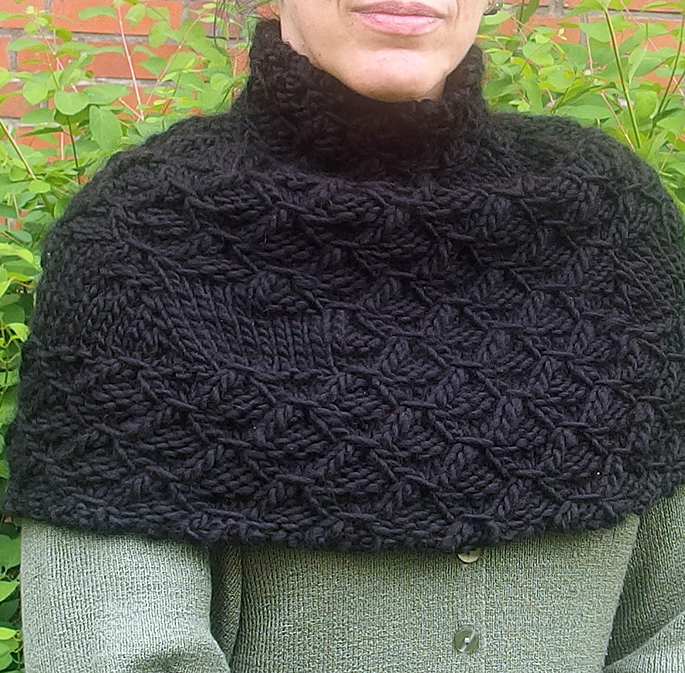 Hydrocarbon Cowl
This shoulder cozy features a smocking and texture pattern inspired by carbon ring structures of hydrocarbon molecules. Designed by Agness Kaku. Pictured project by YavannaRaven who made a couple of modifications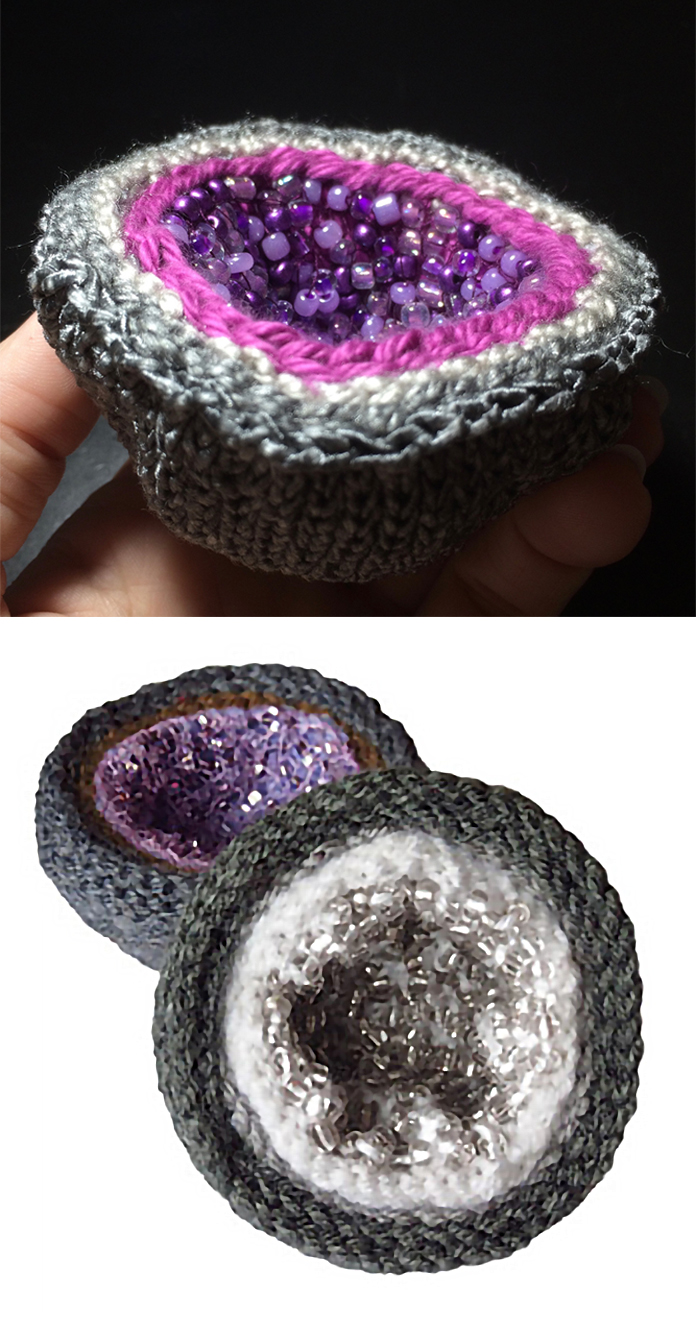 Geodes
Create your own crystal minerals with beads and yarn with these 2 patterns. The top pattern Amethyst Geode is designed by Barbara Tomlinson and includes a video tutorial. It's a variation on the original Oddknit pattern designed by Jessica Goddard shown in the bottom image.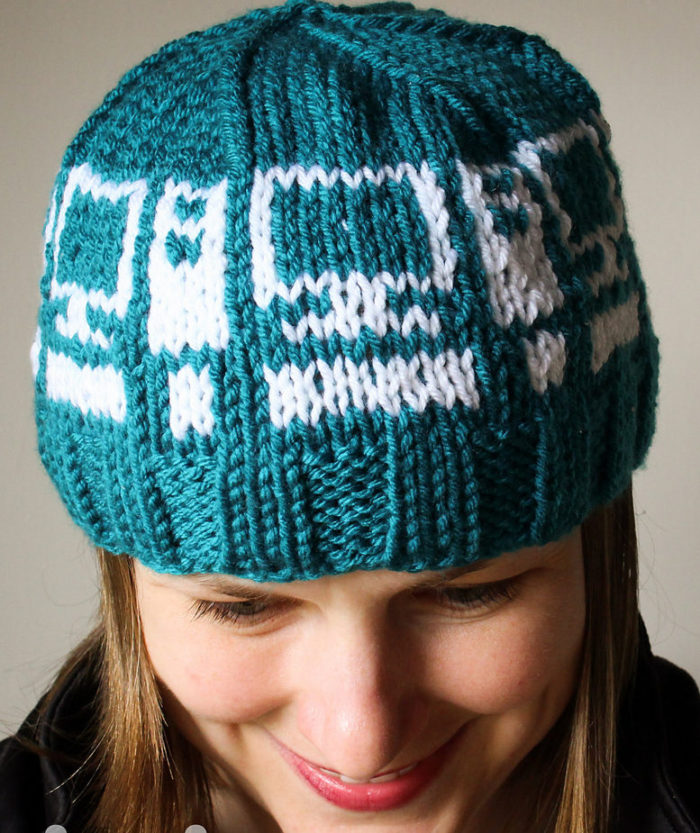 Computer Hat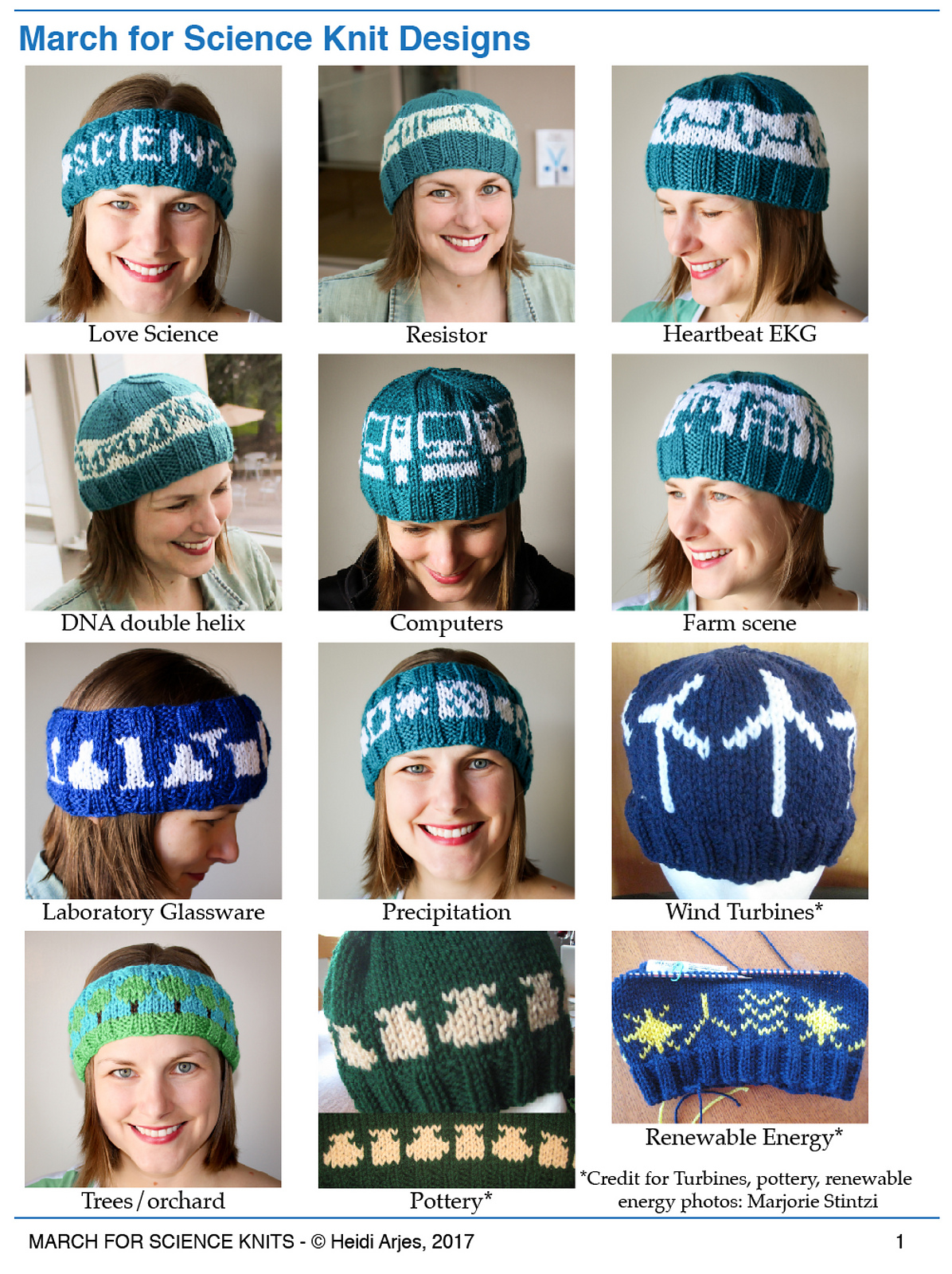 Beanie featuring computers with a monitor, keyboard, tower, and mouse in stranded colorwork. Designed by Heidi Arjes of Craftimism and included in a free ebook of her science themed hat patterns.

Hypercaffinated: Caffeine Coffee Cozy
This cozy has the caffeine molecule on the front, and a ribbed back so it can stretch to fit a variety of coffee cup sizes. Designed by ChemKnits. Pictured project by Knitist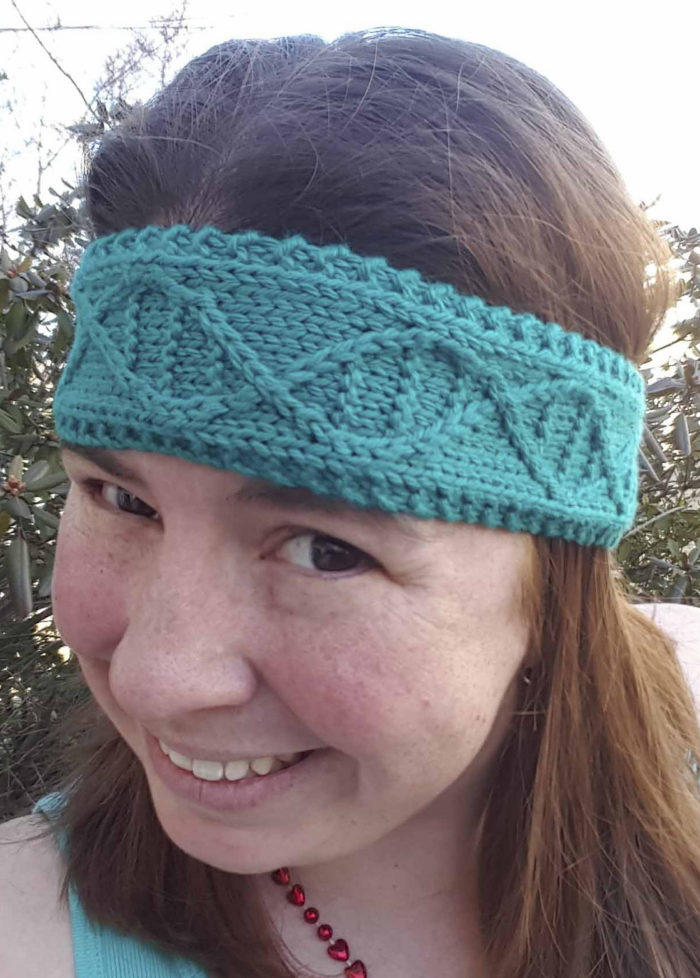 DNA Headband
Headband with cable in shape of double helix. Designed by ChemKnits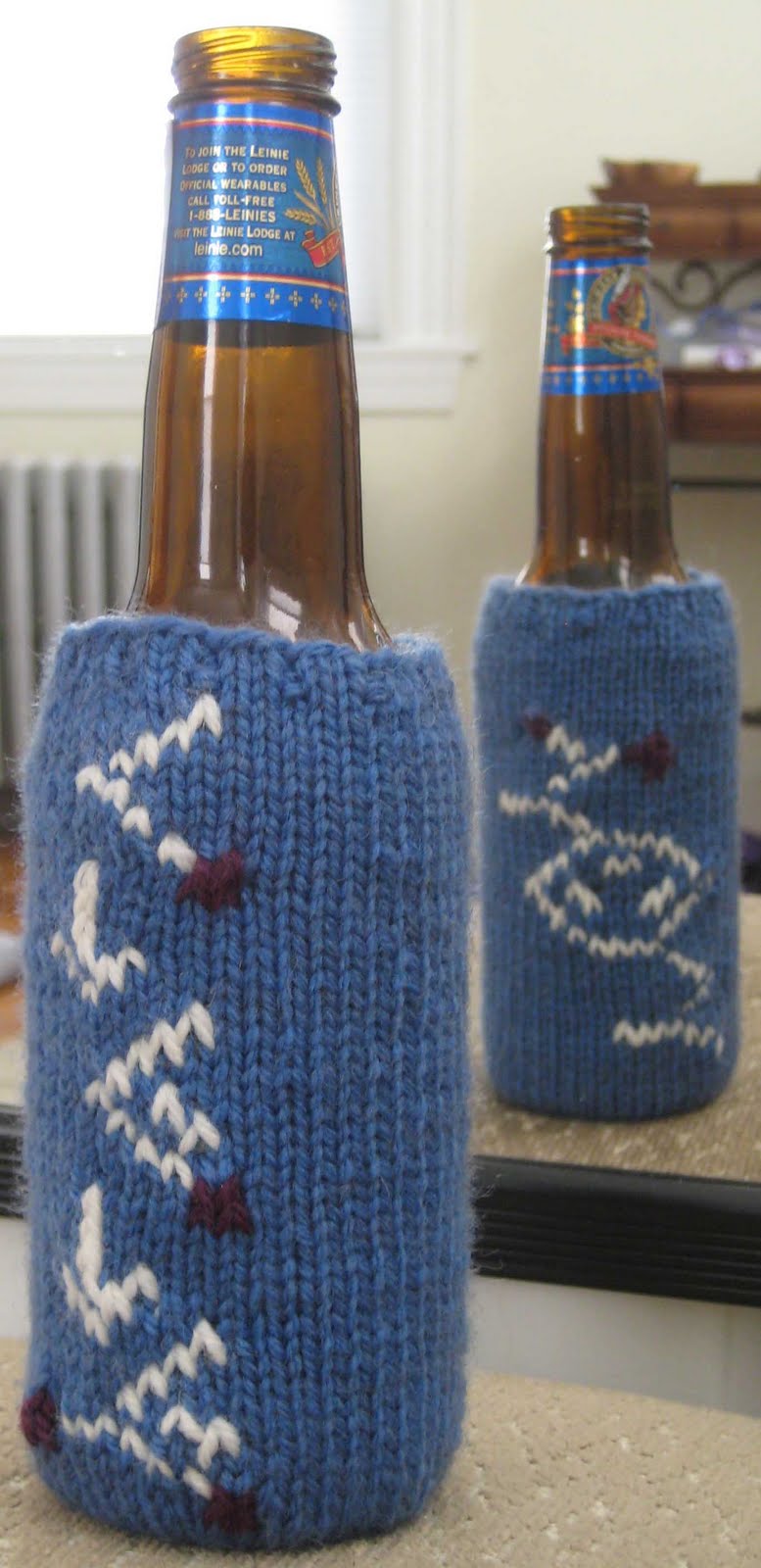 Hangover Beer Cozy
This "hangover" beer cozy features two chemical structures in intarsia: the first shows a scheme of alcohol metabolism in the liver (the drunkiness side), the reverse has the structure for ibuprofen for hangover relief. Designed by ChemKnits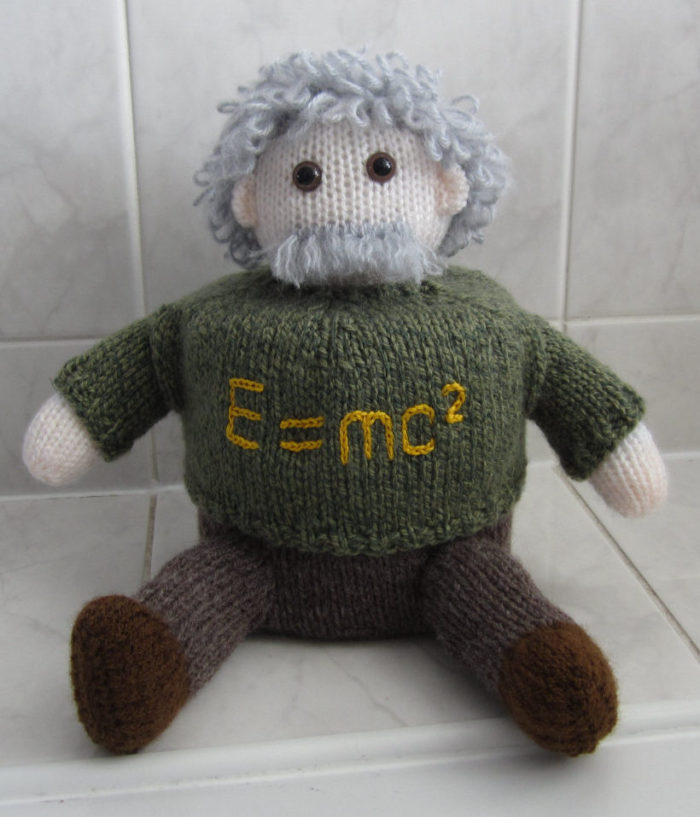 Einstein Toilet Roll Cover
Theory of Rollativity is knit in DK yarn. Designed by Woolly Thoughts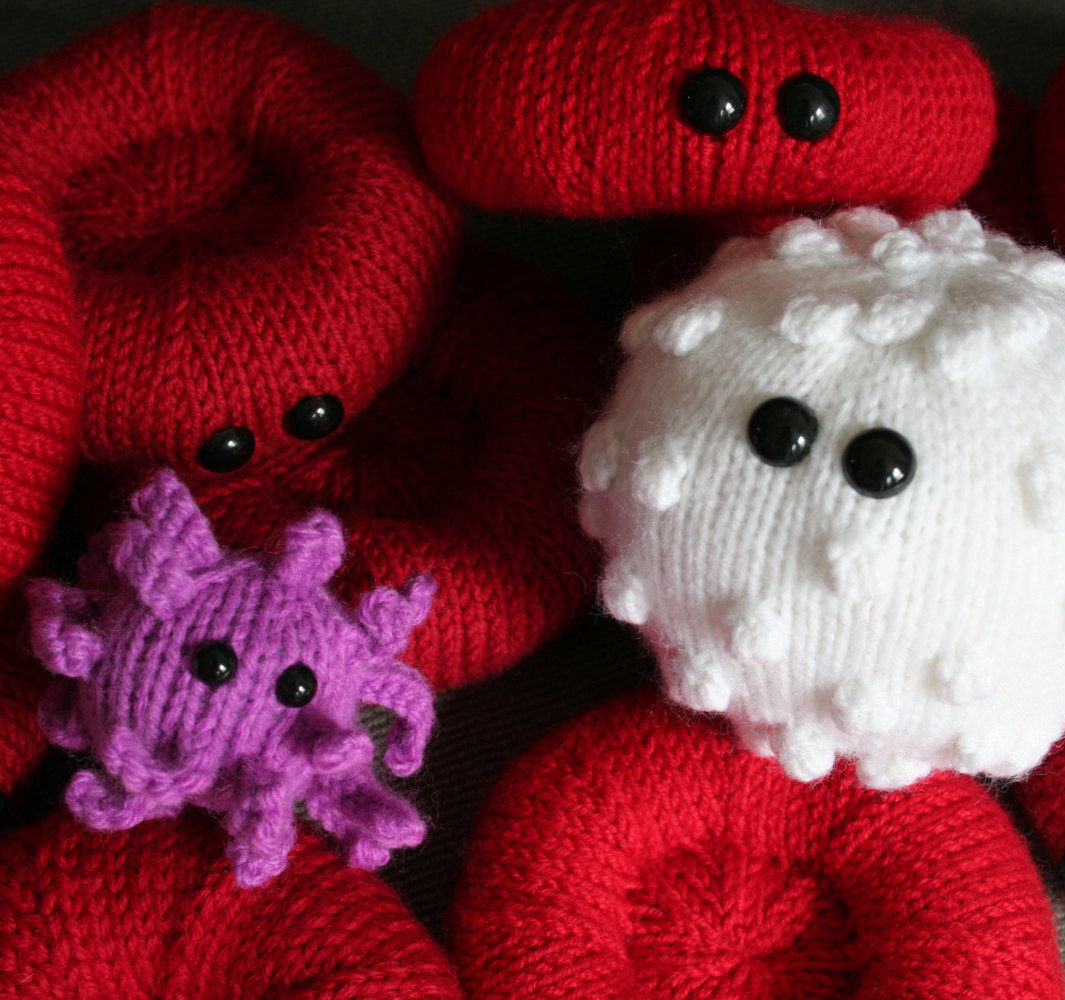 Red and White Blood Cells and an Activated Platelet
These softies inspired by blood cells make great toys, paperweights, and gifts. Don't knit? The designer ButterflyLove also sells the finished objects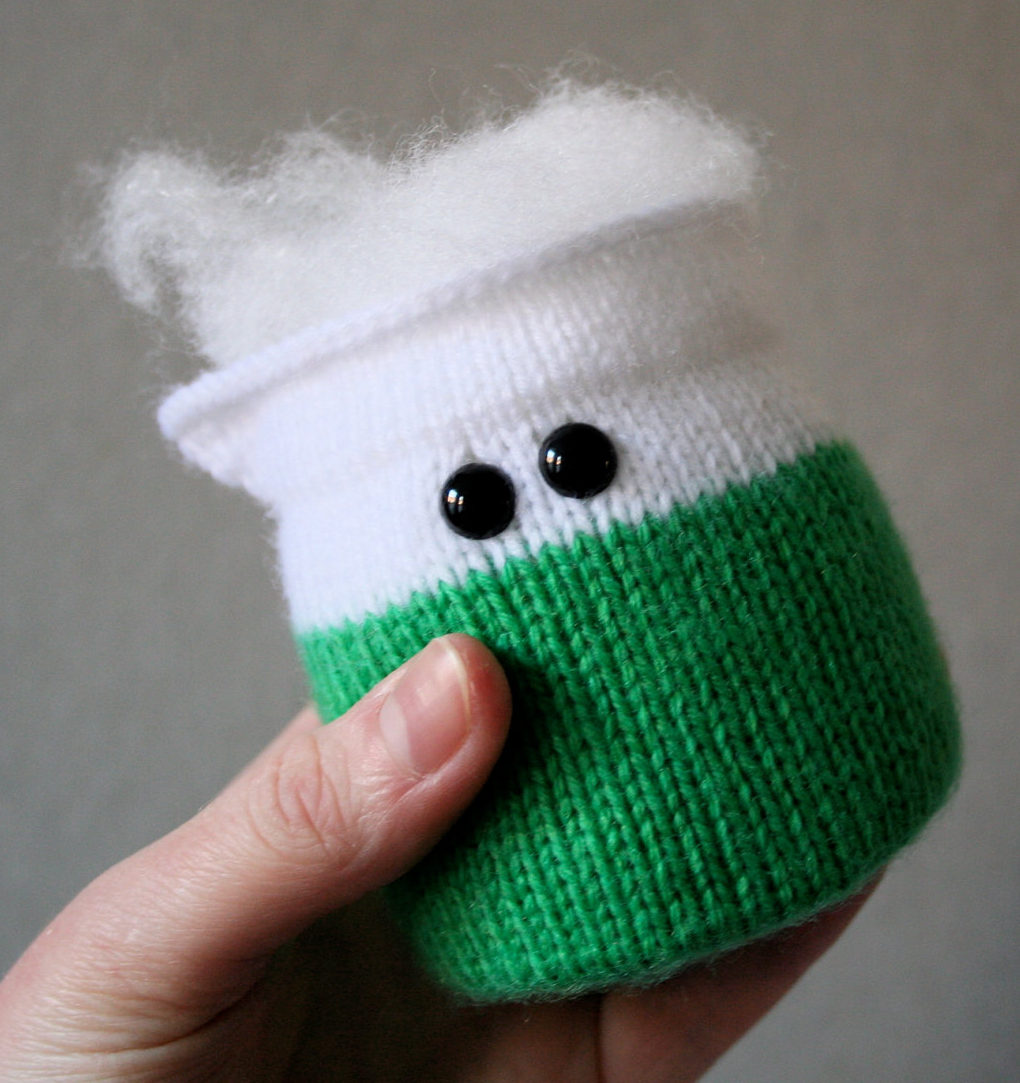 Amigurumi Frothing Flask, Test Tube, and Bubbling Beaker
These softies inspired by tools of science experiments make great toys, paperweights, and gifts. Don't knit? The designer ButterflyLove also sells the finished objects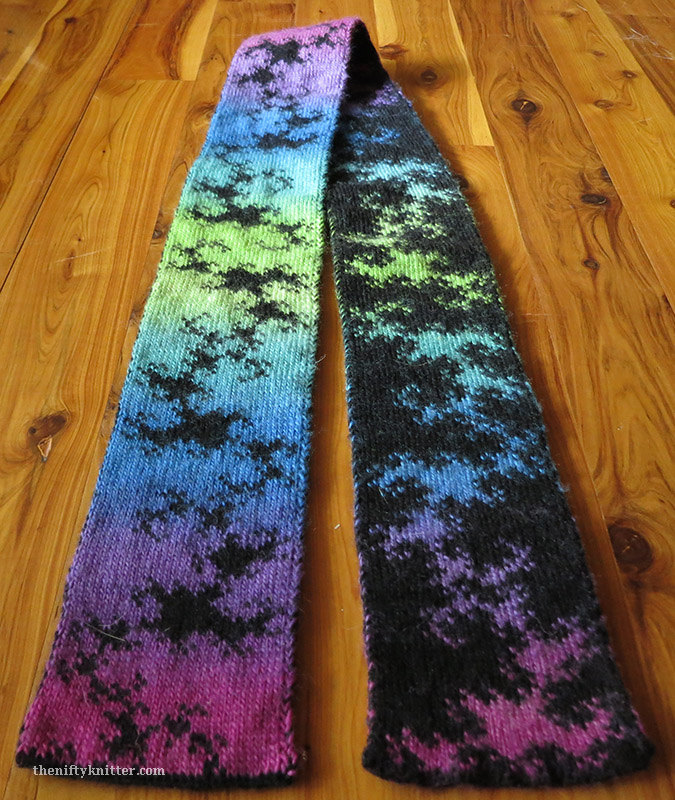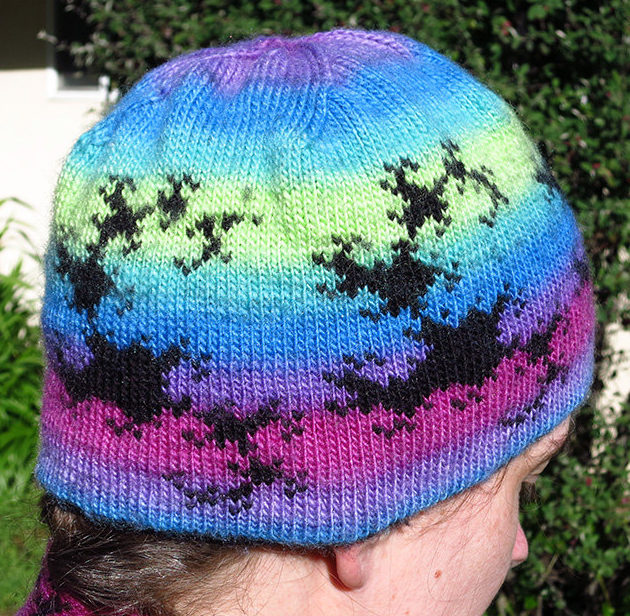 Dragon Curve Fractal Scarf and Hat
The Dragon Curve Fractal is the fractal featured in the chapter headings for Jurassic Park by Michael Crichton and is repeated in this doubleknit scarf and hat. Designed by the Nifty Knitter