Knitting patterns inspired by scientific concepts and models from biology, chemistry, physics, geology, and more.
Science Inspired Knitting Patterns
To get the knitting patterns, scroll down the page to the individual pattern you want and click on the link to that pattern.
These patterns are not my designs but links to other designers who have generously shared their patterns. If you have questions about how to knit a specific pattern, please contact the designer directly.
All links on this site are for informational purposes, but please note that some links are to affiliate sellers that pay me a small commission on purchases.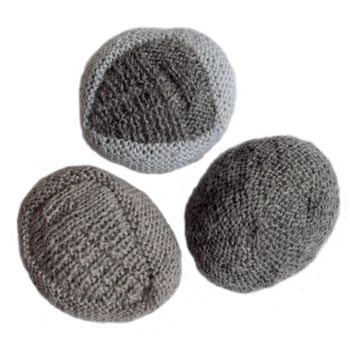 Trilobite
Oddball Knits' pattern for fossils encased in "stone".
Fractal-Shawl Mandelbrot
Lina Wolf's fractal wrap / shawl / scarf was designed to honor Benoît B. Mandelbrot who developed fractal geometry and the Mandelbrot set that is partially pictured in this double knit shawl. Lina's original design included Mandelbrot's name.
Periodic Table
Jessica Evans designed charts for the Periodic Table of Elements that can be used for knitting or crochet. The pictured projectis knit by GretelW with modifications. Oh, and if you wonder about the quote at the top of the pictured afghan, it's from Tom Lehrer's Elements Song If you haven't heard it, you're in for a treat!