How to Re-Purpose Swatches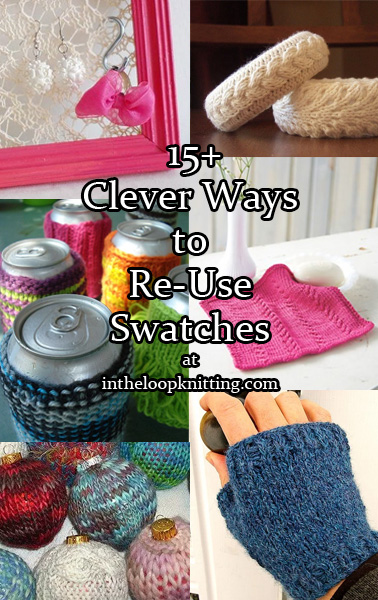 Most of us hate knitting swatches for projects. We know we have to do it but hate spending the time and yarn before we get to the real project. These clever ideas for re-using your swatches will get you excited about trying out new stitches and testing yarn for your large projects, as well as get some of those leftover swatches out of your yarn stash.
To get the ideas, scroll down the page to the individual pattern or idea you want and click on the link for that pattern.