Shawls and wraps are a versatile way to dress up an outfit and keep off the chill, without having to worry about seaming and fit. Here are a variety of patterns from the delicate and lacy to the cozy and warm.
To get the knitting patterns, scroll down to the individual knitting pattern you want and click on the link.
For more shawl knitting patterns see
Please consider donating shawls to those who need some caring comfort – see Shawl Ministry for more information.
Free Knitting Patterns
Patterns for Purchase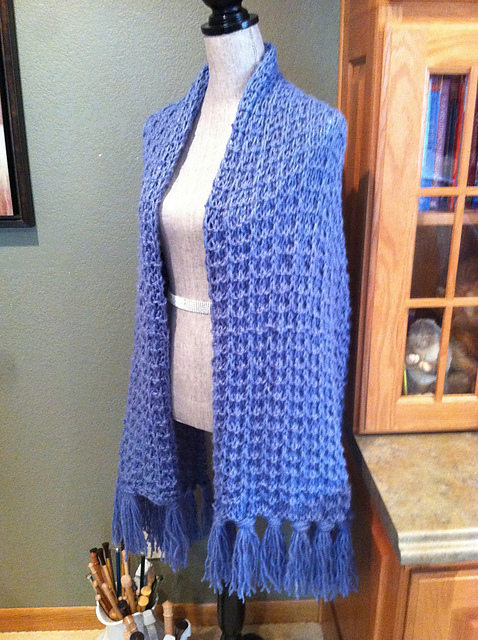 Whelk Stitch Prayer Shawl
Designed by Louis Chicquette.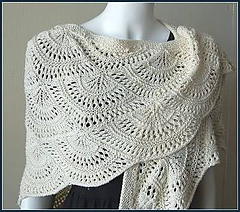 Fan Shawl
Designed for DK yarn by Gail Tanquary for Crystal Palace Yarns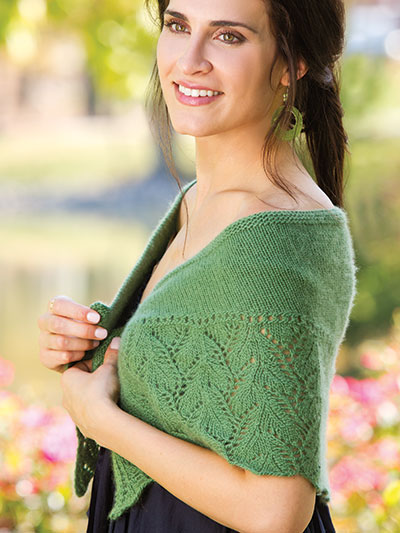 Rhea Capelet
Designed by Caryl Pierre, this leaf lace wrap is the perfect cover for summer dresses or tops.
Get the free knitting pattern for free registration at Annie's Catalog.
Yarn also available on the pattern site.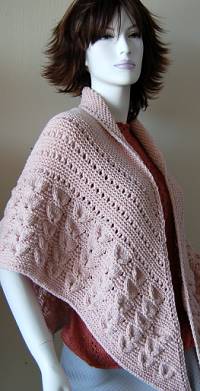 Shell Stitch and Eyelets Shawl
I knit a version of this shawl in bulky variegated yarn for my mother — it was gorgeous.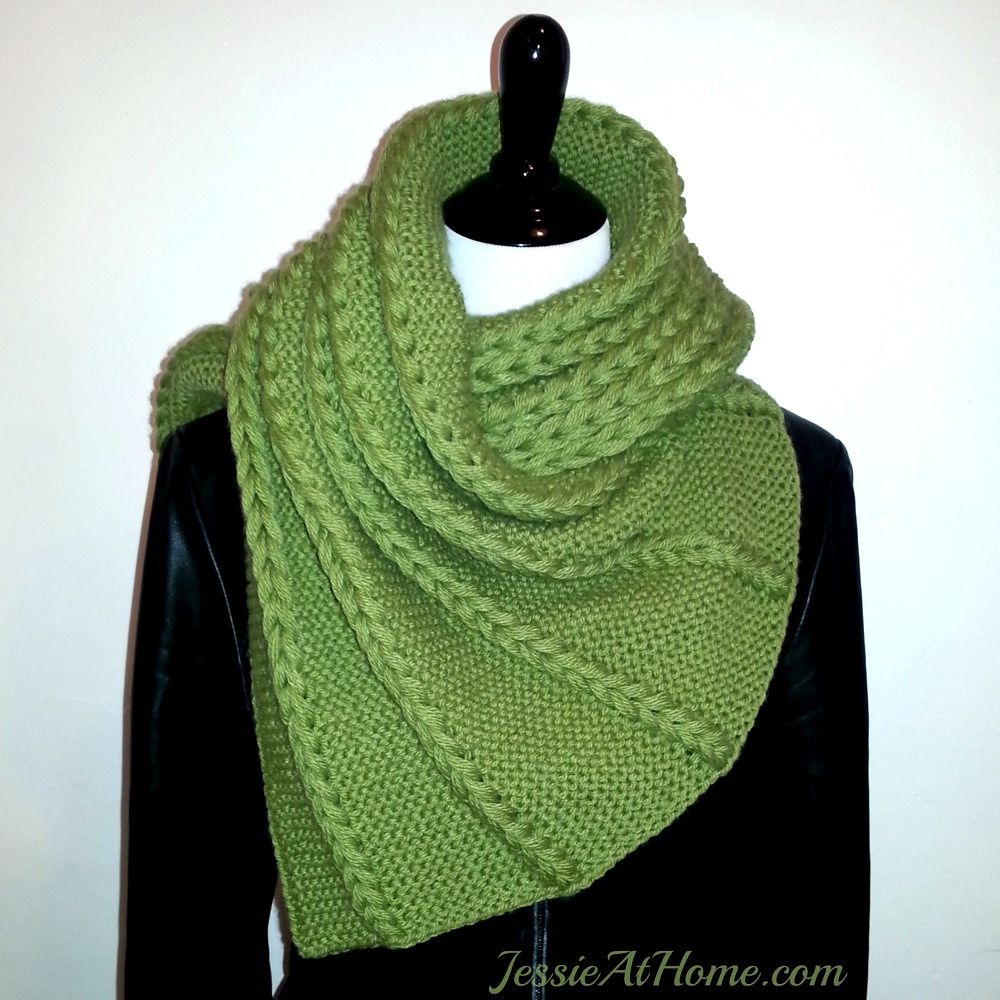 Dropped and Found Wrap
Easier than it looks, this warm wrap by Jessie At Home uses dropped stitches woven back together in larger stitches to create texture and an interesting detail.
Get the yarn recommended by the designer
Kudzu Shawl
Designed by Rachel Henry at Classic Elite for sport-weight yarn.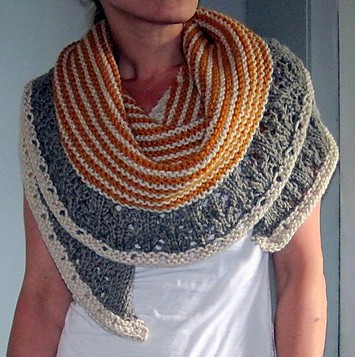 Muh-muhs Shawl
Designed by Isabell Kraemer after the striped toffee candy, this shawl is knit in bulky yarn.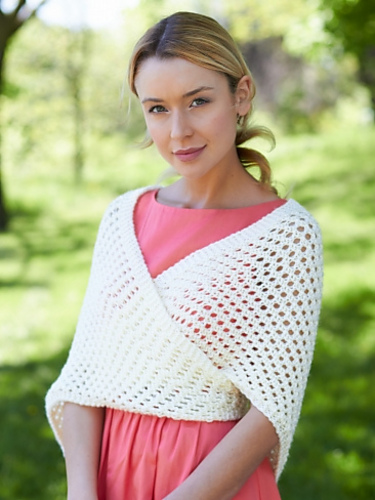 Knit Triangular Shawl
Knit in Caron Simply Soft.
One Ball Shawl
Make this elegant leaf lace shawl with just one ball of Shimmer yarn!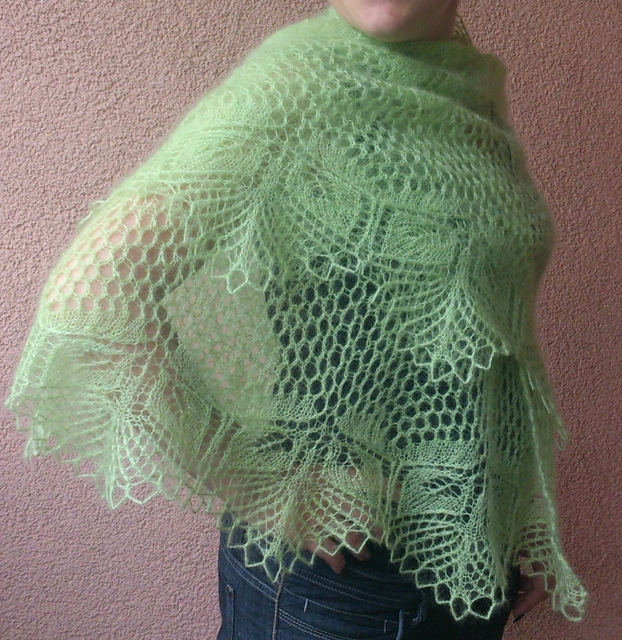 Papyrifera Shawl
by Gisela Beyer
Get the free pattern at Ravelry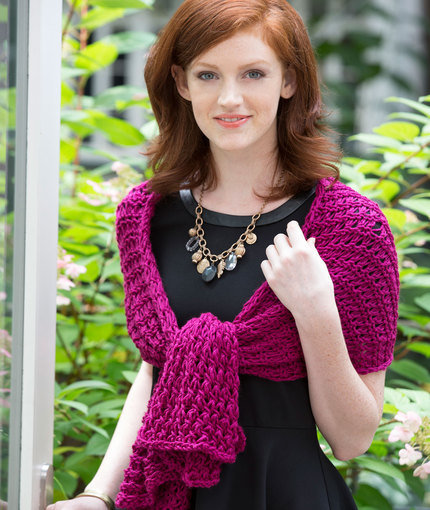 8-Hour Shawl
Knits up quickly in worsted weight yarn.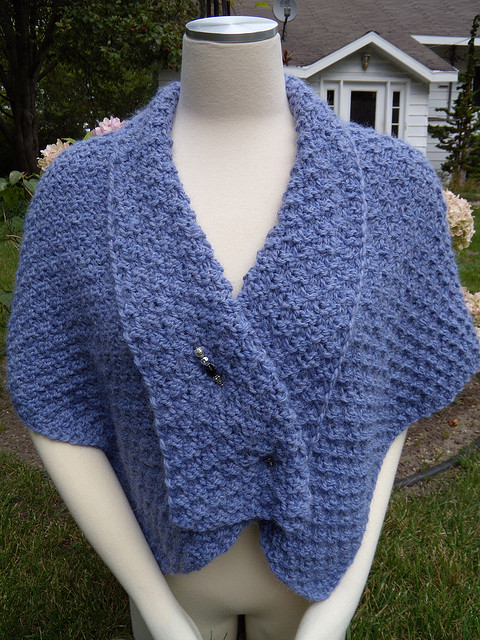 V-Shaped Shoulder Shawl
Designed by Terry L. Ross in bulky yarn, this shawl features a lapel and a reversible stitch pattern.
Get the free pattern at Ravelry
Get the yarn recommended by the designer
Ascalon Shawl
by Christelle Nihoul
Tree of Light Shawl
by Cordula Surmann-Schmitt
Get the free pattern at Ravelry
Get the yarn recommended by the designer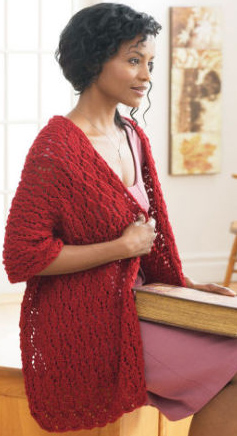 Loops & Threads® Impeccable™ Friendship Shawl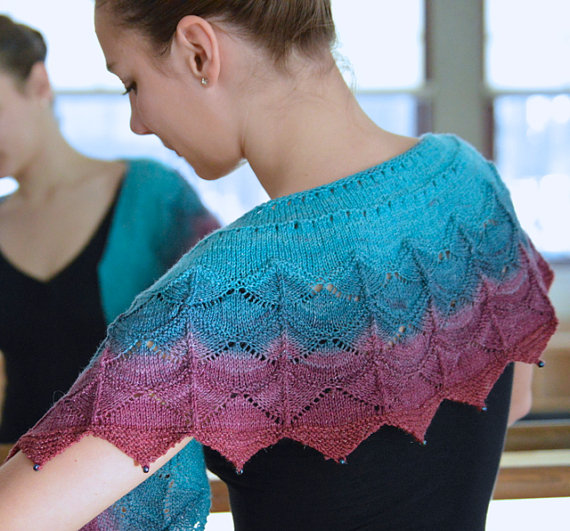 Morgentau Shawl
This lovely lace shawlette takes just one skein of fingering / sock yarn but the pattern includes options for making a larger version, using different weights of yarn, and adding beads. Great for multi-color yarn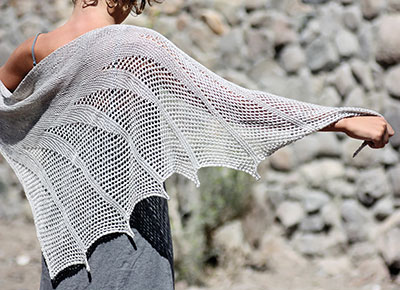 Artesian Shawl
Reminiscent of birds' wings, this shawl will make you take flight into a new world of style!
Get the knitting pattern on Ravelry
Gorgeous shawl created with knitweaving.
Get the San Cristobal Knit Shawl Pattern for $5.50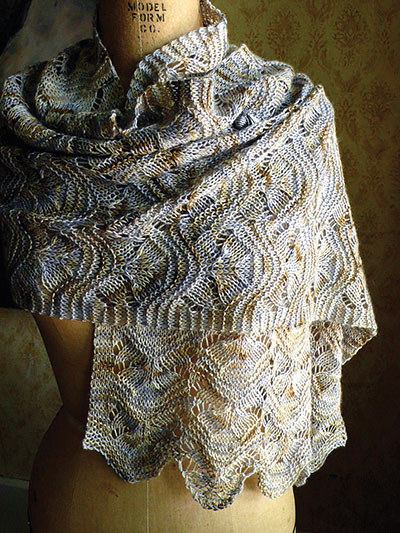 Hillflowers Wrap
A light rectangle scarf or wrap in 2 sizes featuring an easy-to-work stitch pattern with a rolling cadence. Yarn also available on pattern site.
Get the knitting pattern for $7.99
Knit a touch of 40s glamour with this shawl pattern from Interweave.
Get the Lacy Triangular Knitted Shawl Pattern for $5.50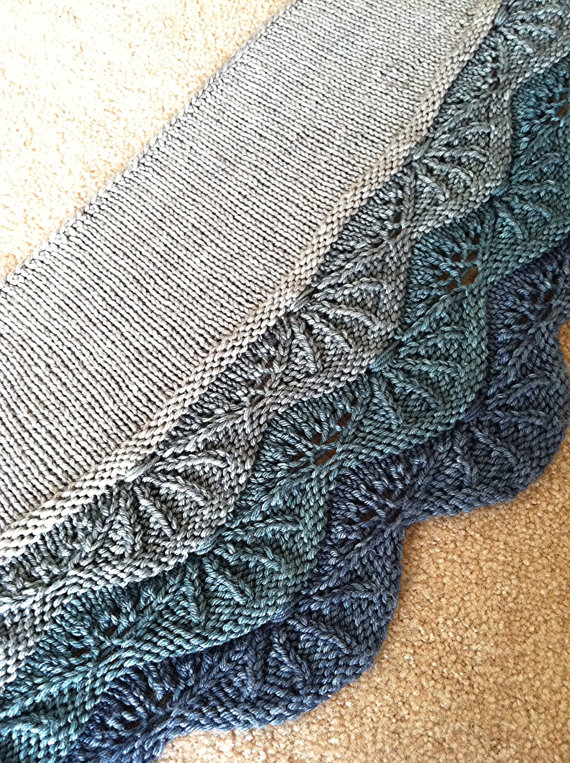 Sea of Shells Crescent Shawl
Get the knitting pattern for $6.00