To get the knitting patterns, scroll down the page to the individual pattern you want and click on the link to that pattern.
These patterns are not my designs but links to other designers who have generously shared their patterns. If you have questions about how to knit a specific pattern, please contact the designer directly.
All links on this site are for informational purposes, but please note that some links are to affiliate sellers that pay me a small commission on purchases.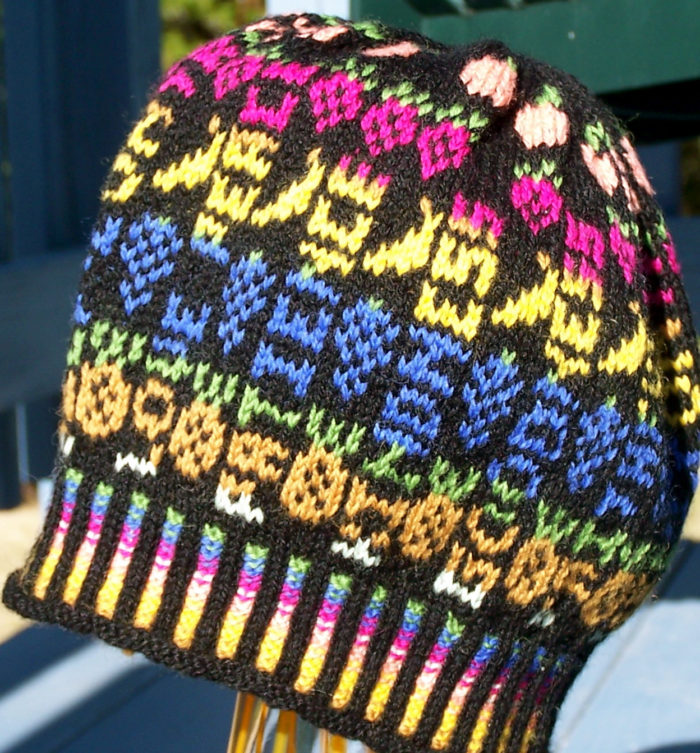 Fruit of the Spirit Hat
Fair isle hat with the words love, joy, peace, patience, kindness, goodness, faithfulness, gentleness and self-control, as well as fruit motifs and corrugated ribbing. Kit is also available. Designed by Donna Frost Ritchie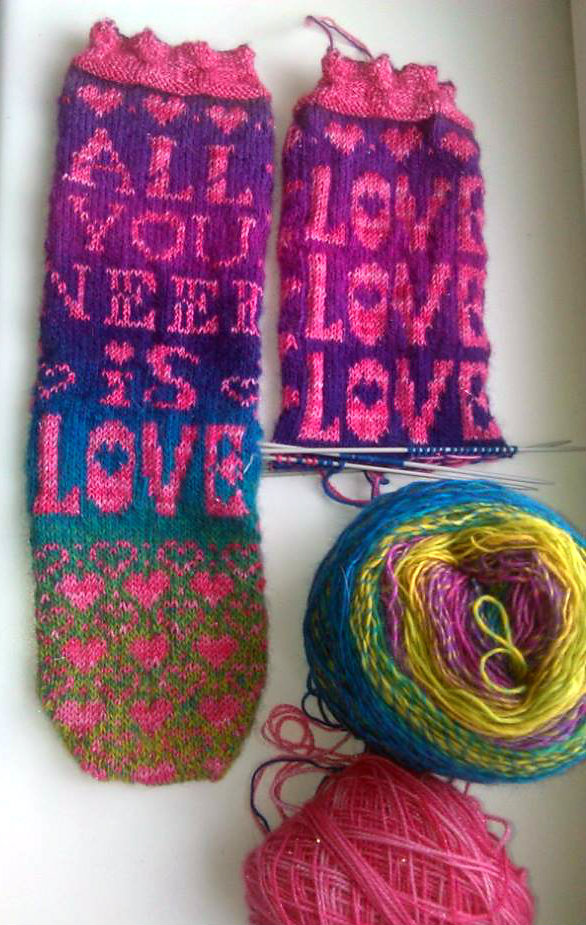 All Is Love Socks
Socks with "All You Need Is Love" and hearts in stranded colorwork. Designed by Cita Steinmeier. Available in English and Danish. Great with multi-colored yarn to automatically change colors.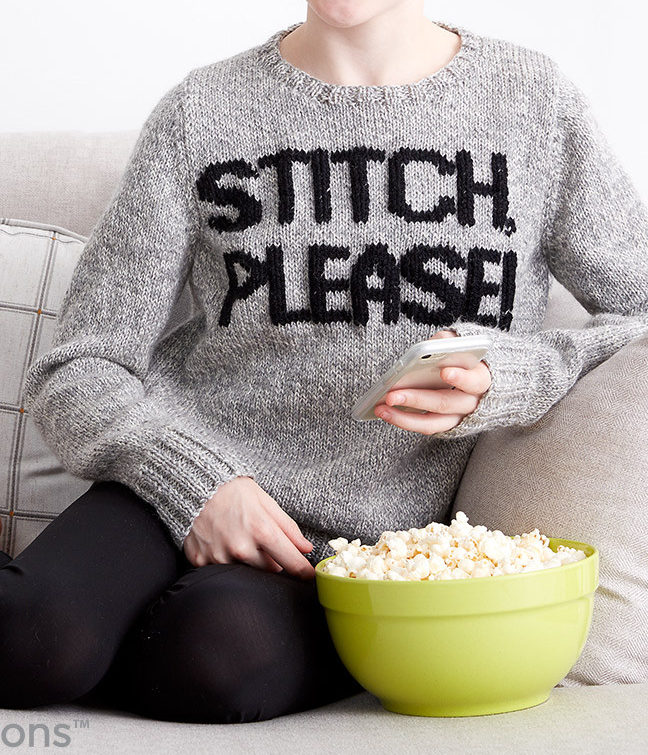 Stitch Please Sweater
Easy, long sleeved pullover with slogan in duplicate stitch. Sizes XS/S M L XL 2/3 XL 4/5XL
 
I Knit So I Don't Kill People Cloth
Easy knitting pattern with a motto for knitters in purl stitches. Designed by barb bowman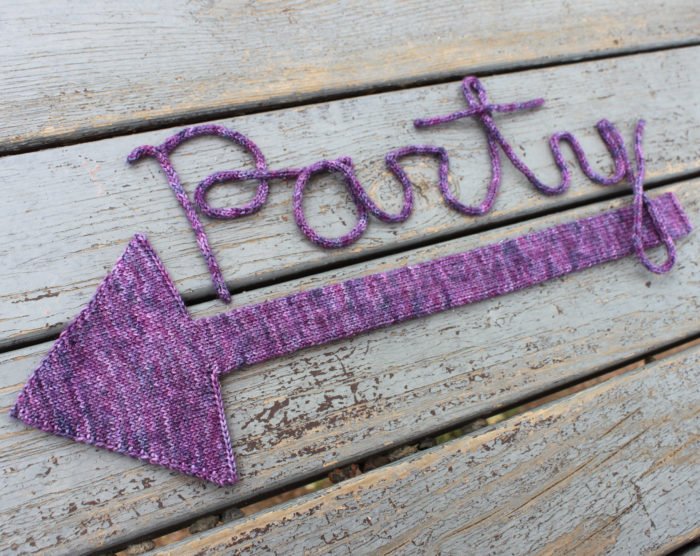 Party Arrow Sign
Design and customize your own event sign! The length of the arrow is adjustable, and a simple i-cord is used to work the lettering, so you can make any word you want.  Arrow measures 15" long and the text measures 12" long (but both are customizable).  Designed by Lucky Fox Knits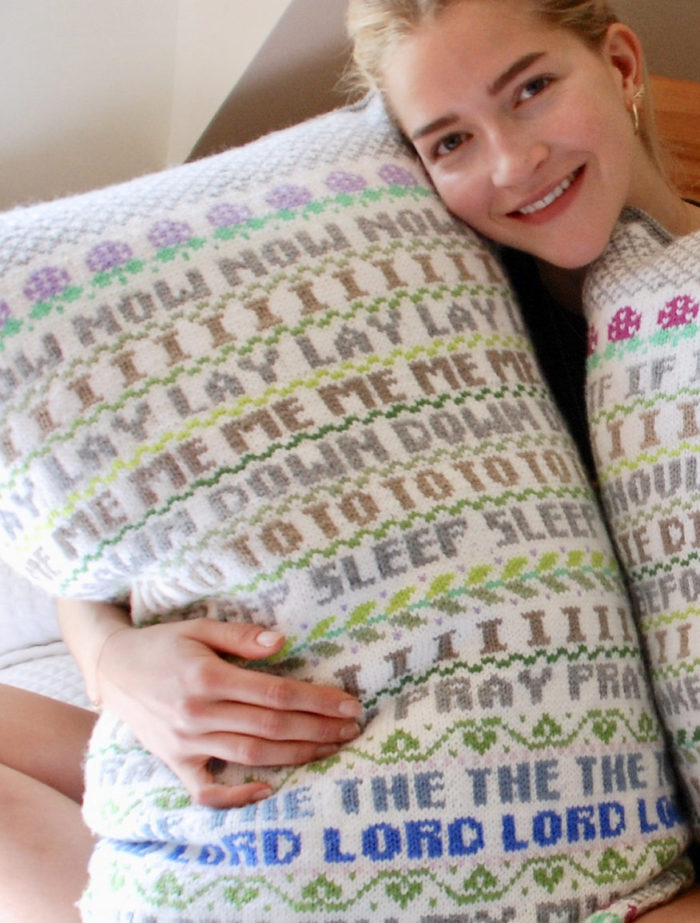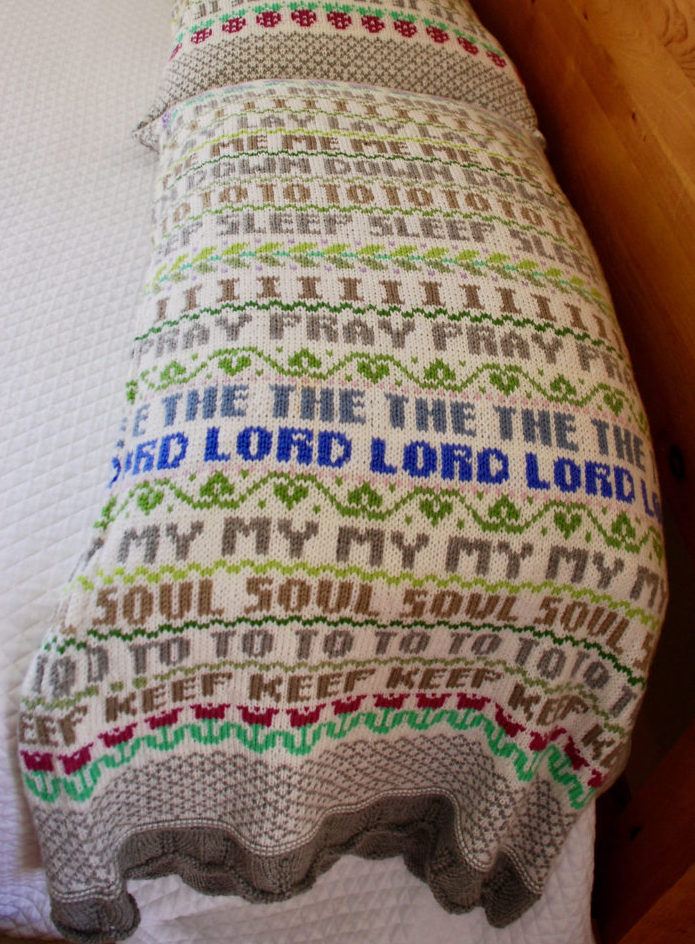 Now I Lay Me Pillow Set
This pillow set depicts the 'Now I Lay me down to sleep' prayer. Although it might look intricate, it is actually quite easy to work – one just needs to follow & knit the graphs in-the-round. The pillows are worked as tubes and then joined on one end. Designed by Cathy Carron. One of the 6 patterns in Ticker Knits vol. 3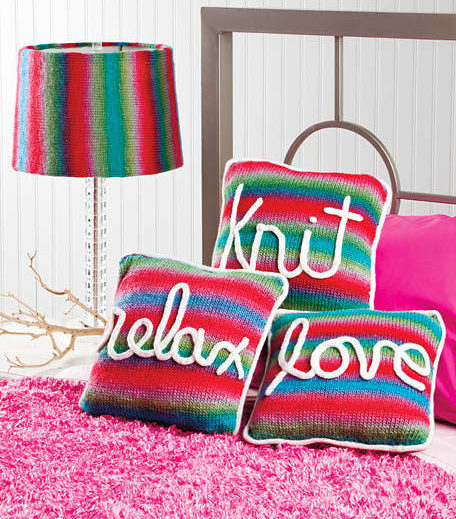 Love, Knit, Relax Pillows and Lampshade
Easy pillows can be personalized with I-cord words. Pillow: 12″ x 12″ Lampshade: 12″ diameter at top, 13″ diameter at bottom, and 9″ height. Designed by Lorna Miser
Terry Matz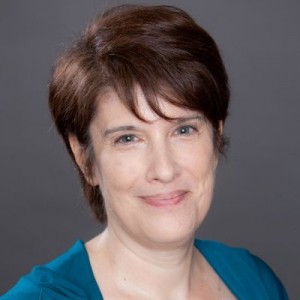 Terry is a knitting late-bloomer, learning to knit as an adult from Internet tutorials, because she wanted a craft that was useful, fun, and portable. Knitting hats for cancer patients inspired her to design her own patterns—available for free at her blog, intheloopknitting.com. Terry met her husband Ken at a science fiction convention and moved to the Kansas City area to be with him more than 30 years ago. Terry supports her yarn stash by creating websites and other digital media. Terry firmly believes in Knitting in Public—it's a great conversation starter!