Christmas Decorations Knitting Patterns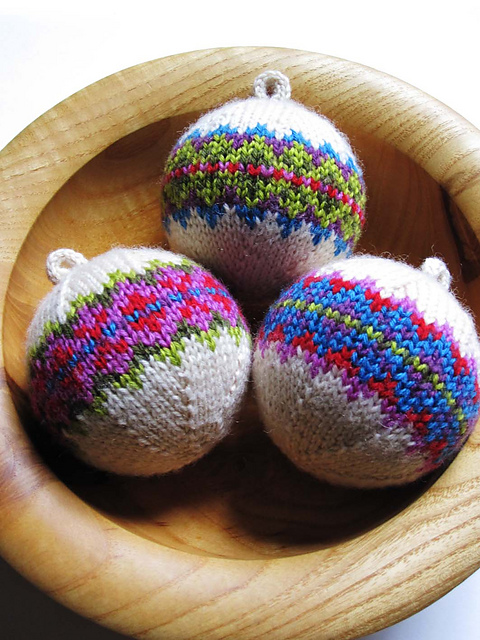 Balls Up
General Hogbuffer has a variety of patterns for ornaments — these are just three examples.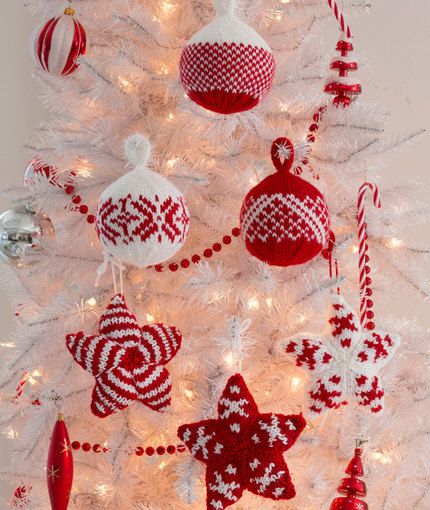 Holiday Stars and Balls Ornaments
Designed by Laura Bain for Red Heart, these ornaments are unbreakable.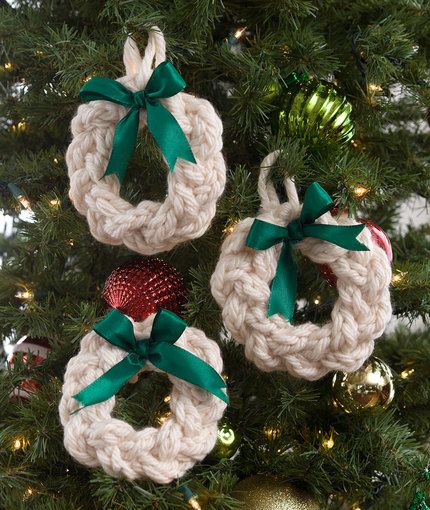 Wreath Ornaments
Designed by Lorna Misner for Red Heart, these ornaments are made from braided icord. They also make perfect gift decorations. And a great use for leftover yarn!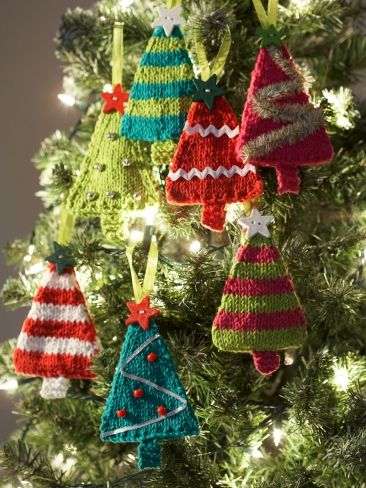 Tiny Trees
Yarnspirations designed these tiny trees that can be knit or decorated any way you want.
Christmas Balls
Knitting patterns for three different ornaments from Two Strands.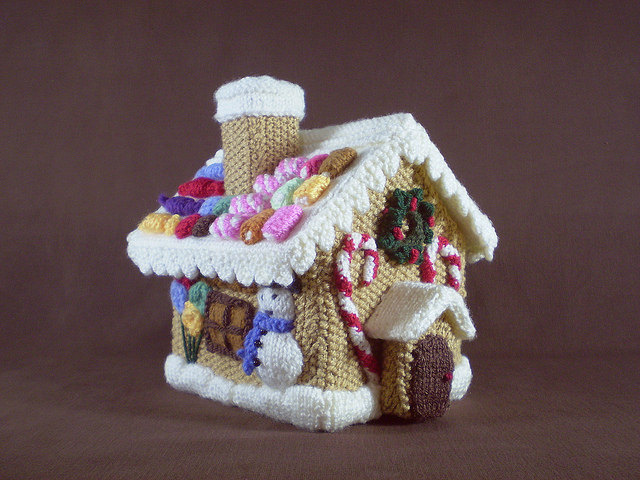 Gingerbread House
Frankie Brown's ingenious little house about 13 × 17 cm and 20 cm tall. Knitted treasures cover plastic canvas and the roof is hinged so you can store more treasures or treats inside the house.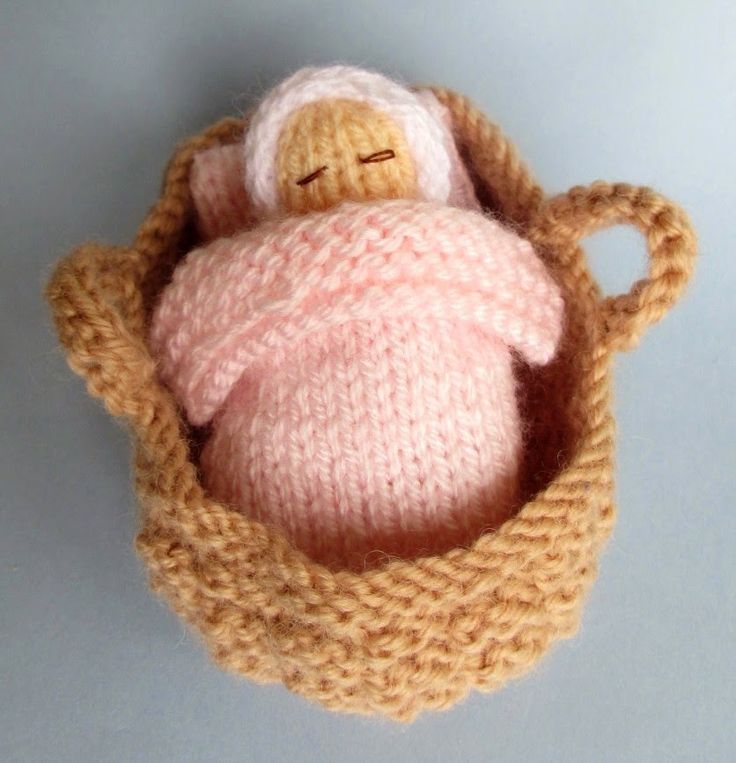 Baby in Basket
Flutterby Patch has a cute knitting pattern that I think could easily be adapted for a Baby Jesus ornament. The tiny baby is also separate from the basket. The baby measures just 5cm and the basket is 9cm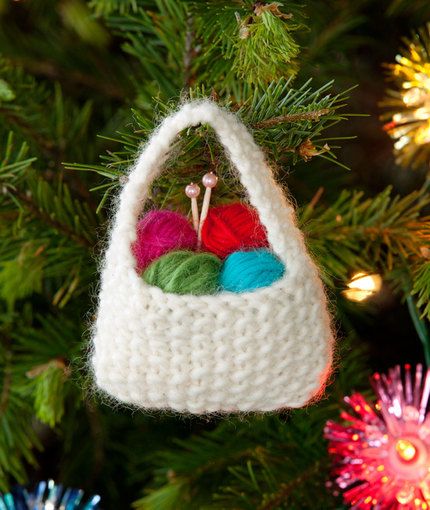 Yarn Basket
Designed by Scarlet Taylor for Red Heart.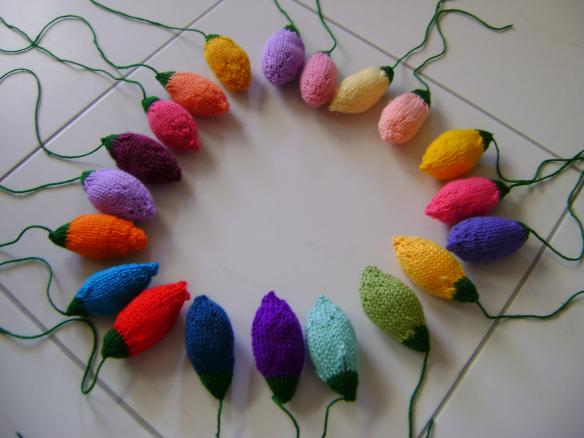 Christmas Lights
These lights designed by Kimberly Chapman will never go out! String them together for a garland or hang them individually as tree ornaments. Pictured project is from MelsNattKnits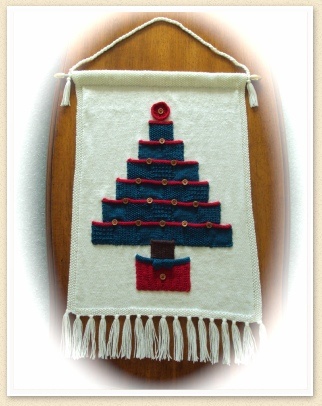 Advent Calendar
Wendy Poole designed this knit version of the classic holiday timepiece with individual pockets. Approx width – 48cm. Approx length – (excluding fringe) 66cm.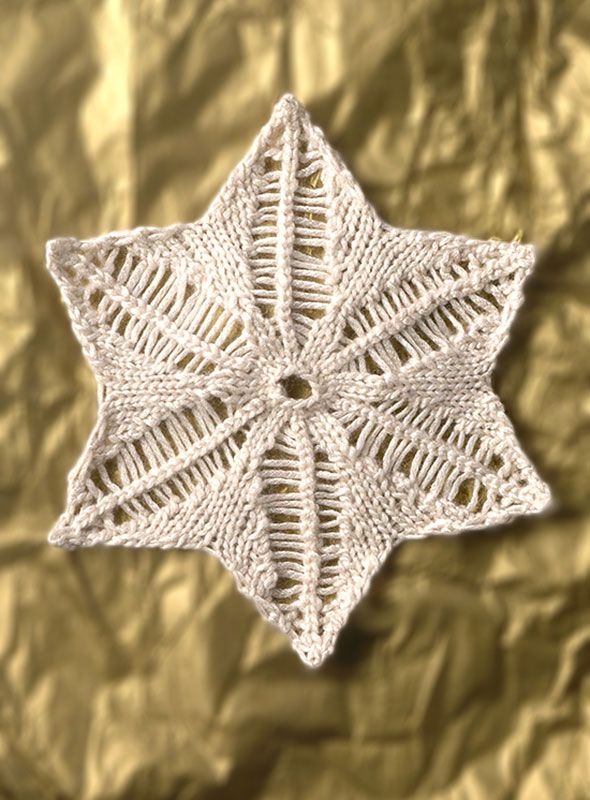 Snowflake
This lacy snowflake ornament from Berroco is approximately 7½" across from point to point (after steaming)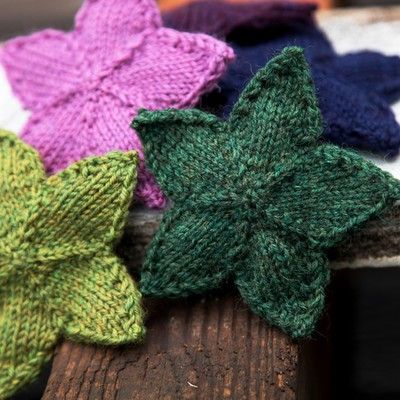 Stars
These 4 inch stars are made in two pieces and then sewn together. They are pretty decorations to be used as ornaments or motifs in other projects.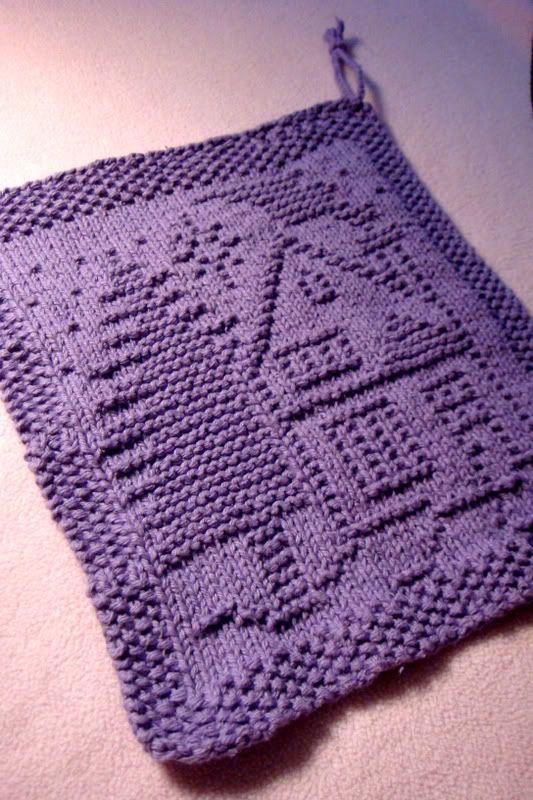 Christmas Dishcloth
Designed by Kris Knits, this cloth features a home for the holidays theme and is 9″x10″. The motif could also be used for blankets or other knitting projects.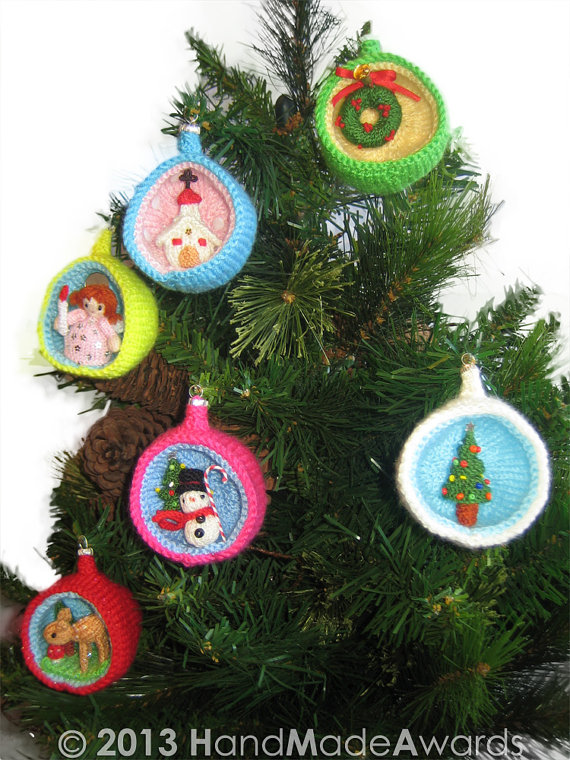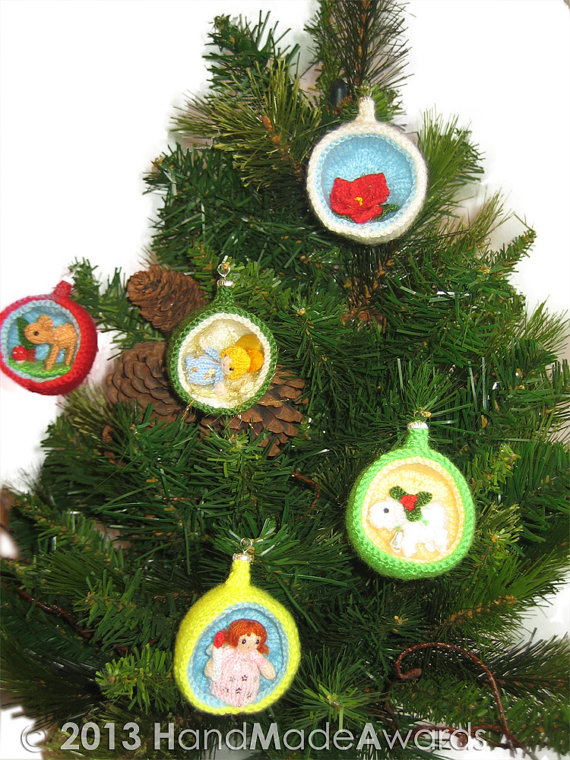 Christmas Diorama Ornaments
Knitting patterns for individual diorama ornaments — each diorama pattern is separate.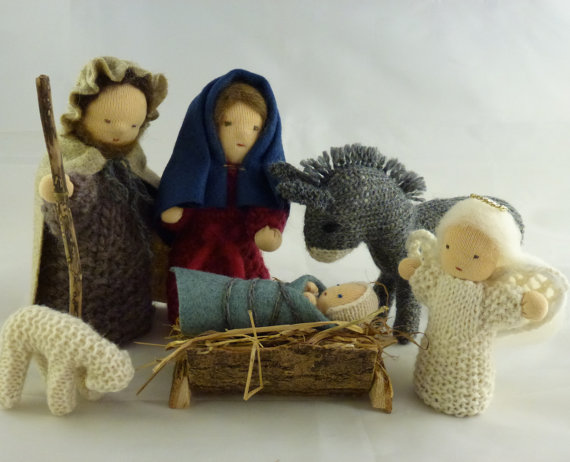 Nativity Characters – Jesus, Mary, Joseph, Angel, Donkey, Lamb
Joseph & Mary are approx. 17cm tall, and the baby just 6cm in length.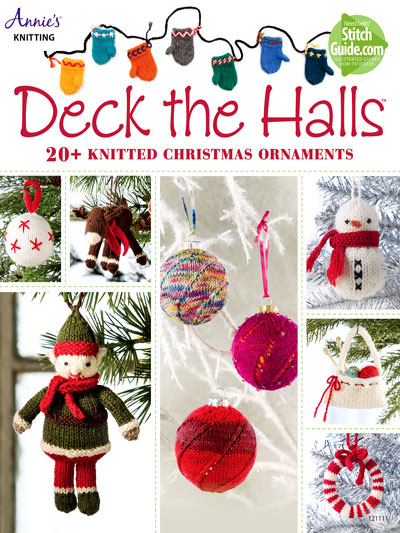 Deck the Halls – 20+ Knitted Christmas Ornaments
Patterns for beginner through intermediate knitters.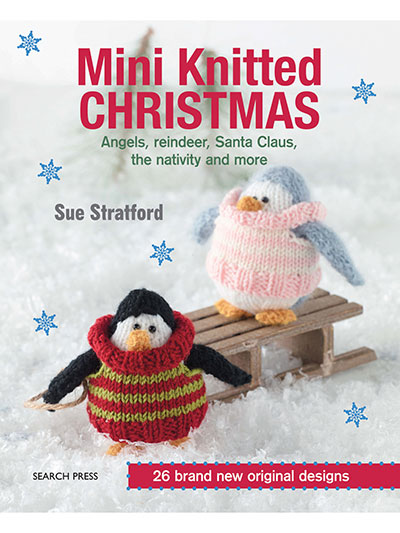 Mini Knitted Christmas
26 knitting projects by Sue Stratford including a nativity scene and reindeer and sleigh.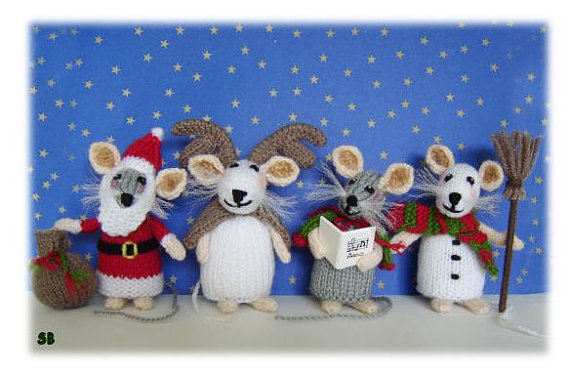 Snow Mice
These mice are getting into the Christmas spirit by dressing as Santa, a reindeer, caroler, and more.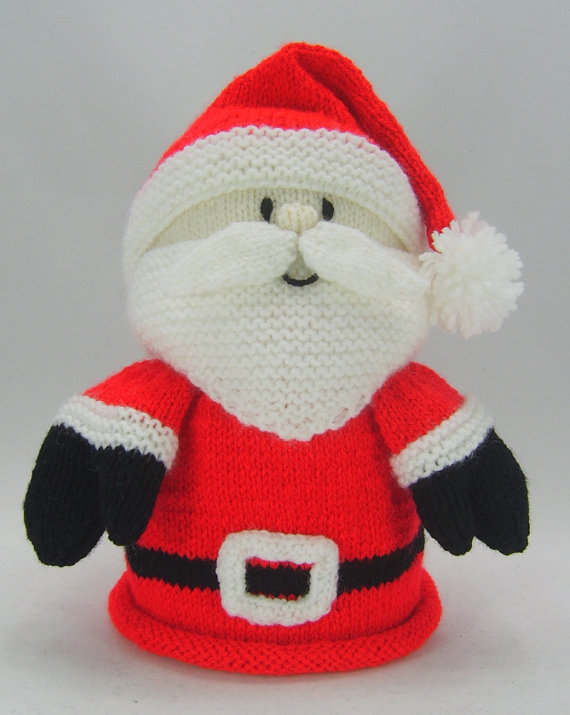 Santa Toilet Roll Cover
Although this is listed as a toilet roll cover, I think this Santa is cute enough to be adapted to other decorations or even a softie toy.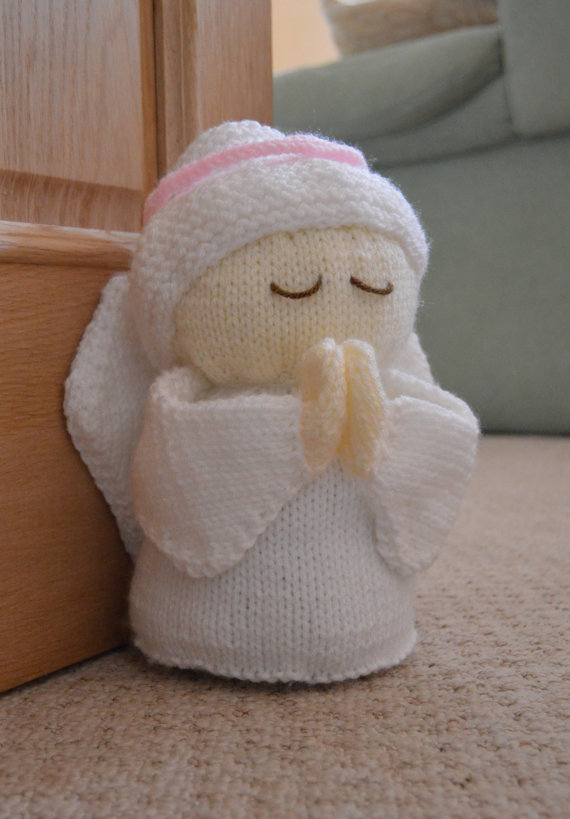 Angel Door Stop