Free for a Limited Time Knitting Patterns
These patterns are free for a short time only! Get them now or you will have to purchase from the designers.
Do NOT contact me to get the patterns – follow the links.
I'm trying something new and hope I don't regret it. These are wonderful patterns the designers have generously made free for a month or so. Please do not ask me to provide the pattern after the time has expired.
To get the knitting patterns, scroll down the page to the individual pattern you want and click on the link to that pattern.
These patterns are not my designs but links to other designers who have generously shared their patterns. If you have questions about how to knit a specific pattern, please contact the designer directly.
All links on this site are for informational purposes, but please note that some links are to affiliate sellers that pay me a small commission on purchases.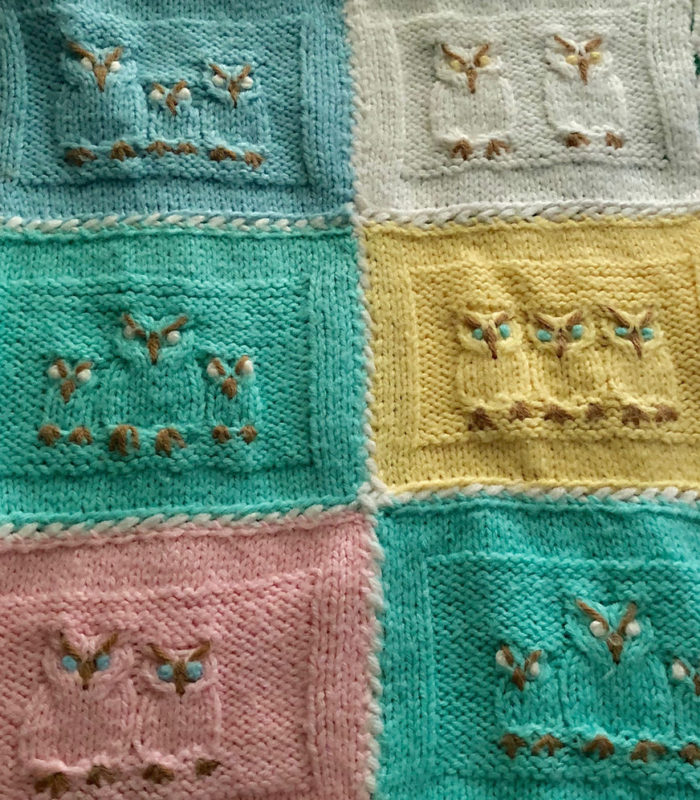 Hoot Hoot
Free until April 30 2018 Owl motif for baby blanket or throw. Designed by Cheryl Beckerich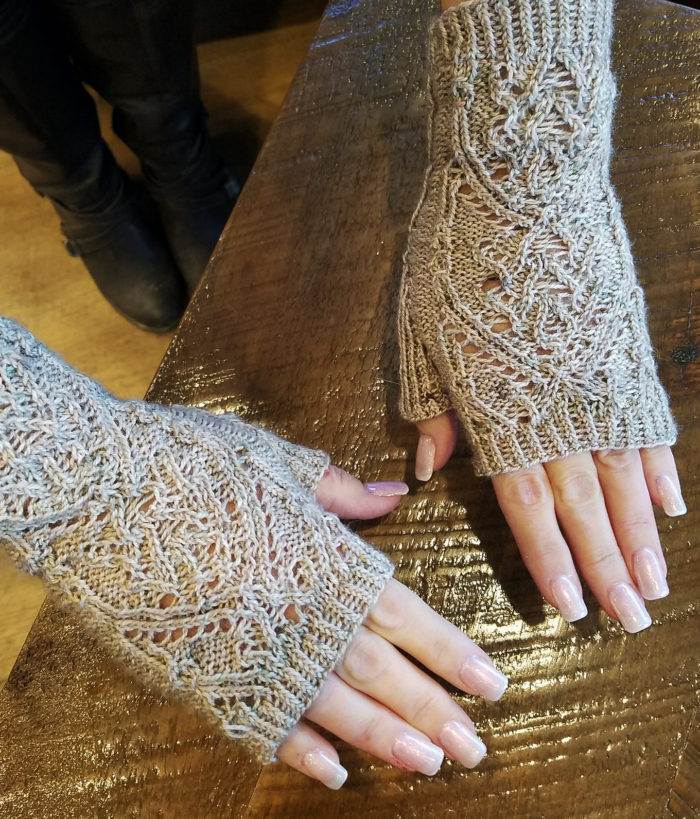 Wandering Dream Mitts
Free until April 20 2018 Lace fingerless mitts in fingering yarn. I think these would be especially beautiful for a wedding or special event. Designed by Kirei Knitting Designs.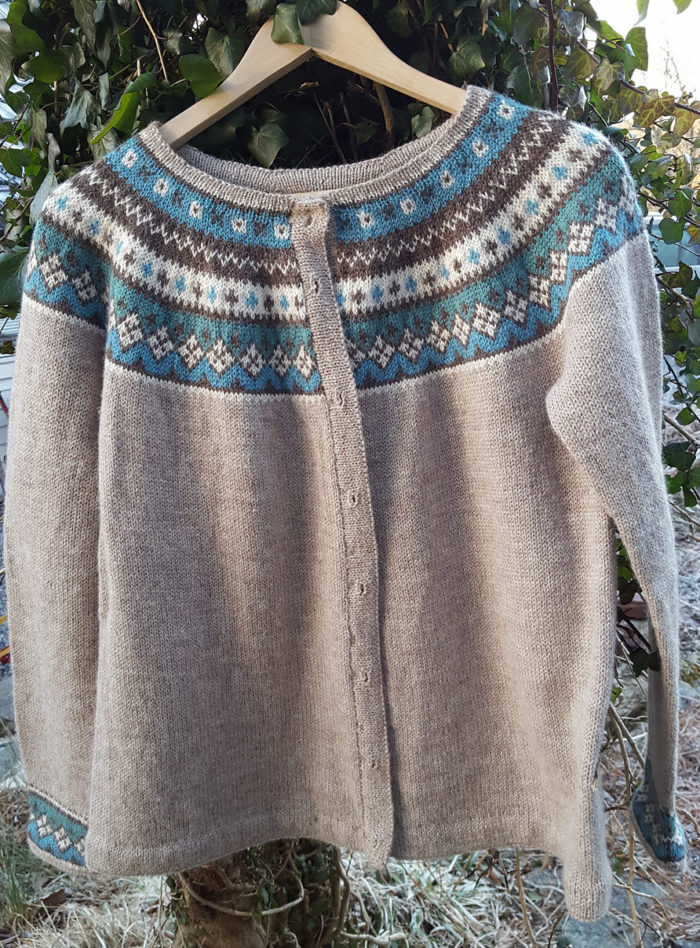 Flamingo Cardigan
Free until April 30 2018. Long sleeved sweater with fair isle colorwork in the circular yoke and sleeve cuffs. XS, S, M, L, XL, XXL Designed by Dale Garn. Sport weight yarn. Pictured project by Marit-tiraM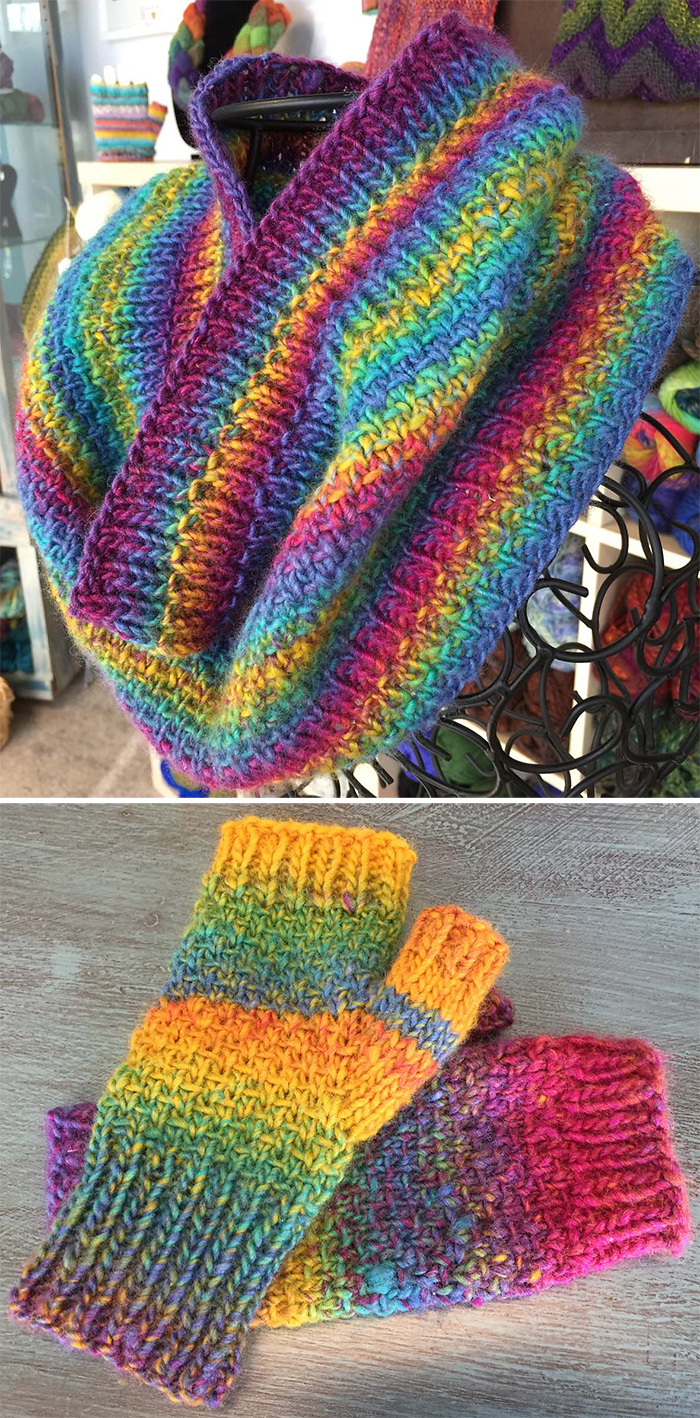 Superhero Cowl, Mitts, and Hat
Free until April 30 2018 Only.  Matching accessories knit worsted weight. Designed by Diane L. Augustin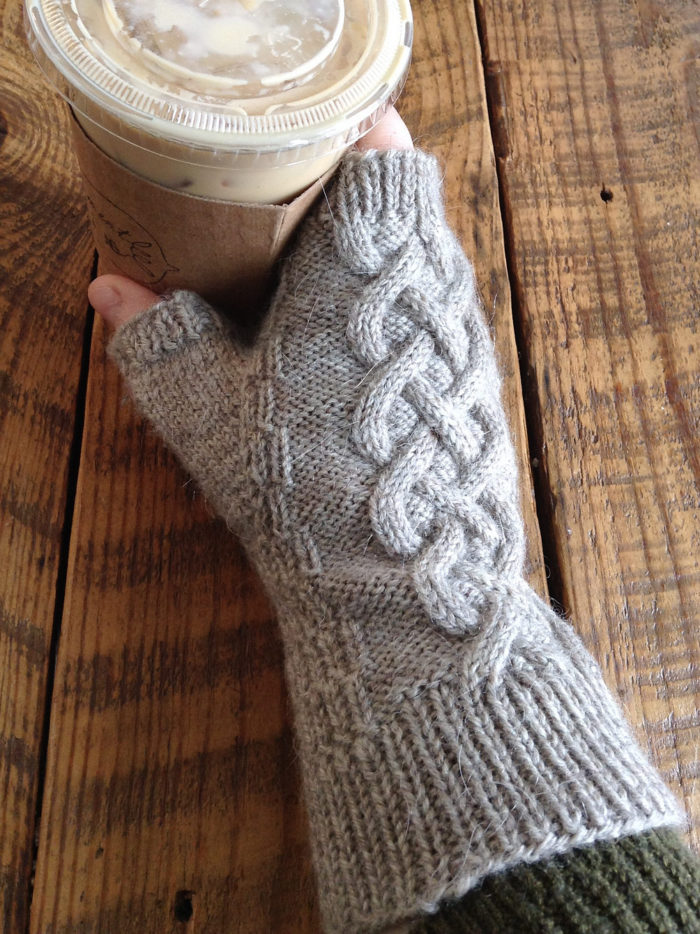 Alvin Mitts
Free until April 28 2018 Only. Cabled fingerless mitts in fingering weight yarn. Designed by Emily Walton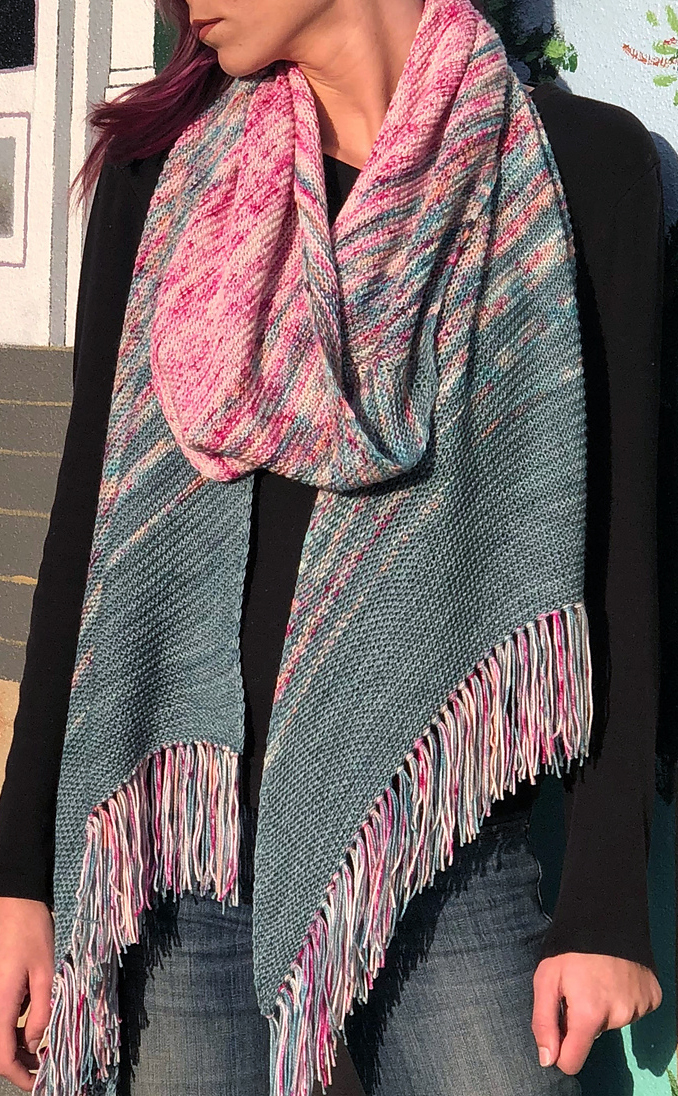 Gently Stirred, Never Shaken
EXTENDED Free until ?  This scarf is an adventure in garter stitch blending. Worked flat from the center out in your choice of 3 or 4 colors. Designed by Mac and Joe
Clearance Patterns – Quantities Limited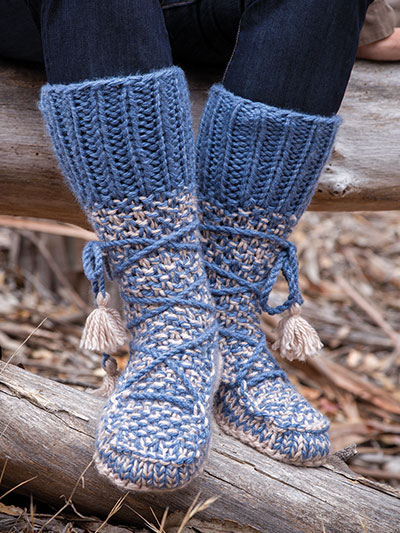 99¢ Mukluk Boot Style Slippers
ON SALE for 99¢ – Print version! Woman's S (M, L)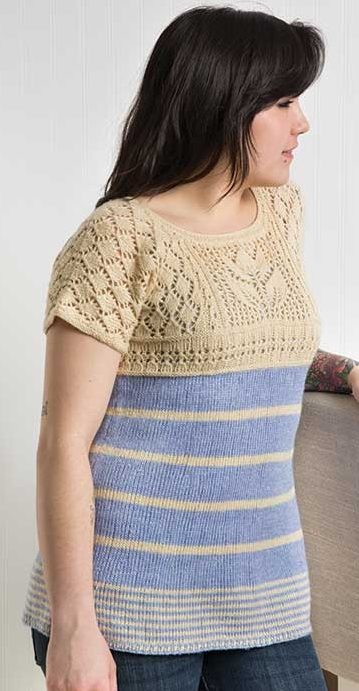 $1.00 Annabella Tunic
Stripes and lace combine beautifully in this tunic-length A-line tee that's knit flat in two pieces. Sizes: 34(37,40,42,45,48)"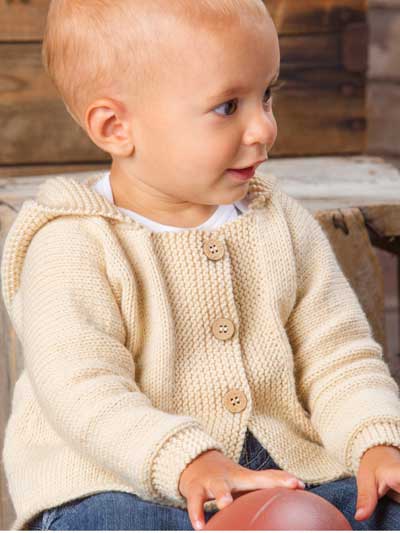 99¢ Happy Cheer Cardigan
ON SALE for 99¢ – Print version! Baby sweater with hood in DK yarn. Finished size to fit Child's 6 (12, 18, 24) months.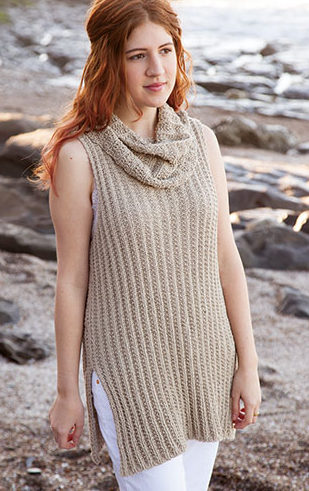 $1.99 Montecino Tunic
ON SALE for $1.99 – Print version! The versatile piece can be worn any time of the year depending on how you wear and layer it. Sizes XS (S, M, L, XL, 2XL, 3XL, 4XL, 5XL)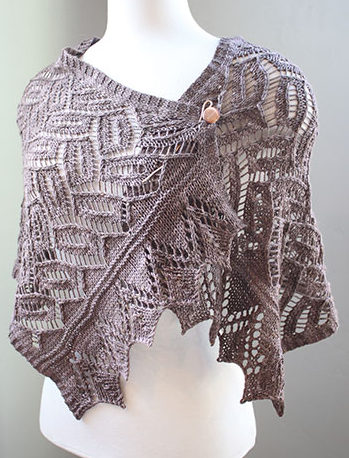 $1.49 Kalinka Shawl
ON SALE for $1.49 Lace shawl in 2 sizes.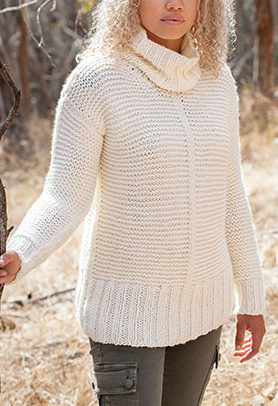 99¢ Chunky Garter Sweater
ON SALE for 99¢ Keep cozy all season long with this classic-style sweater. Woman's S (M, L, XL, 2XL, 3XL, 4XL)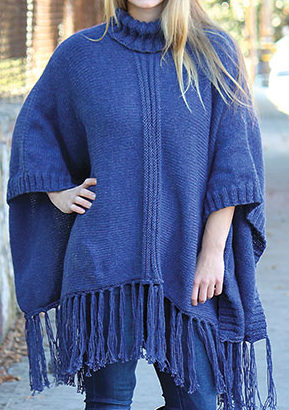 99¢ Dungaree Poncho
ON SALE for 99¢ Featuring a turtleneck collar and fun fringe, this poncho will keep you toasty warm while showing off your great sense of style! Woman's S/M (L/XL)

Terry Matz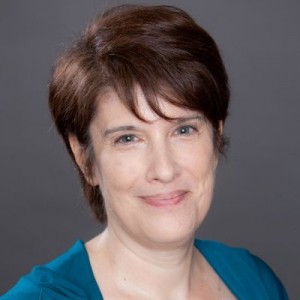 Terry is a knitting late-bloomer, learning to knit as an adult from Internet tutorials, because she wanted a craft that was useful, fun, and portable. Knitting hats for cancer patients inspired her to design her own patterns—available for free at her blog, intheloopknitting.com. Terry met her husband Ken at a science fiction convention and moved to the Kansas City area to be with him more than 30 years ago. Terry supports her yarn stash by creating websites and other digital media. Terry firmly believes in Knitting in Public—it's a great conversation starter!